TikTok has become a striking phenomenon both among B2C users and among business representatives who seek to sell their product to this very audience. And, of course, it instantly became overgrown with myths and speculation! The purpose of this article is to separate the truth from the myths, to find out whether you should go to TikTok with the shoe business, and if everything is as obvious as it seems at first glance. We asked Maria Gerasimenko, SR expert, speaker of the business program of the Euro Shoes Premiere Collection, to share her knowledge and experience.
Maria Gerasimenko
-
General Director of Fashion Advisers, business coach, expert in the field of management and development of fashion business. Main areas of activity: building business processes in the fashion industry, assortment matrix management, visual merchandising, sales and service management, development and implementation of loyalty programs.
Website: fashion-advisers.ru
Online school: school.fashion-advisers.ru
Telegram: @fashionadvisers
Facts about TikTok in Russia:
Monthly active users: 22,7 million
Average monthly video views: 20 billion
Average TikTok usage per day: 45 minutes
Average number of app openings per day: 7 times
Gender distribution of users: 54% women, 46% men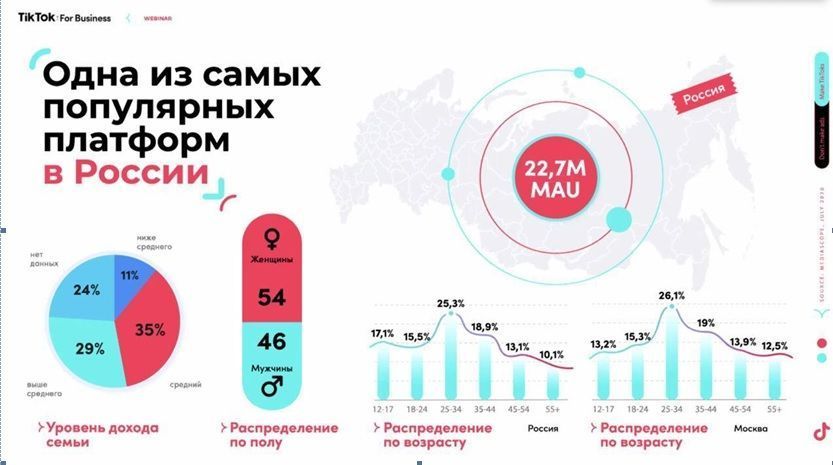 MYTH # 1: Only children and teenagers sit on TikTok
TRUE:
Let's look at the statistics of the social network for 2020.
67,4% are people over 25, the age of the audience is rapidly increasing.
Incomes of 64% of respondents are classified as "average" and "above average".
The share of adolescents is only 17% of the total number of users of the social network. By the way, do not forget: the years go by, teenagers grow up - now you can skim the cream off a paying audience and nurture a loyal audience for the future.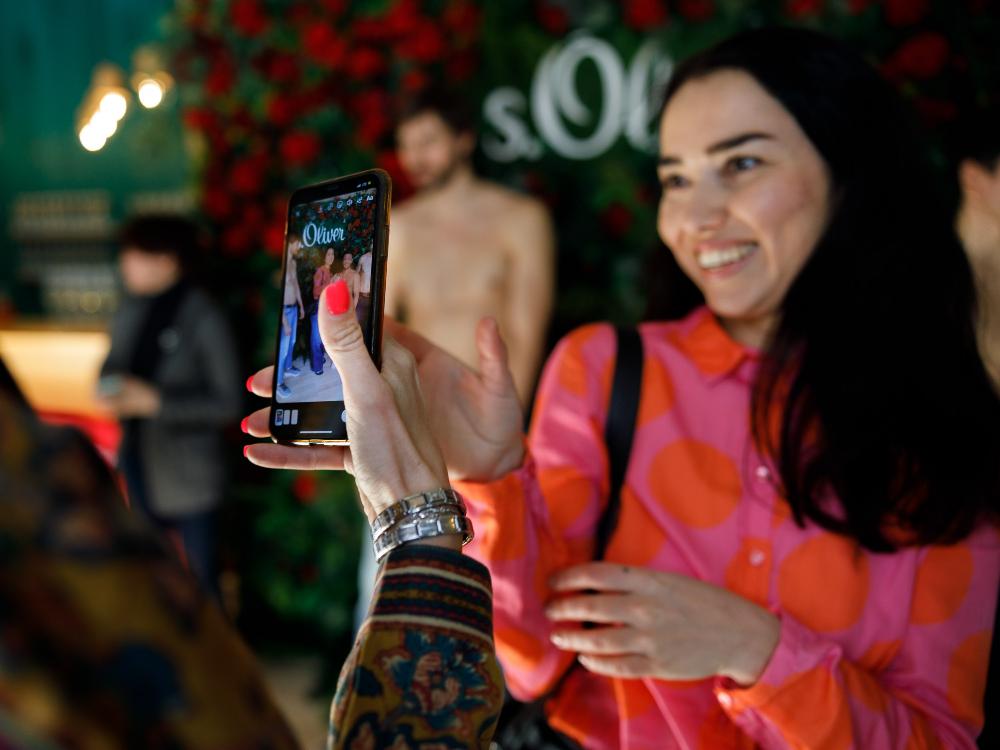 MYTH # 2: It's almost impossible to promote a business account on TikTok
TRUE:
Of course, there is no smoke without fire - TikTok actually has tons of examples of shoes, clothing or underwear brands that have not taken off. This usually happens with companies that cannot speak the same language with their audience. There is no place for starches, bloated status and bombast. Show your product with humor, shoot backstage, talk about life hacks, give style tips.
TikTok categories that get the most views: reviews, reviews, life hacks, expertise, interesting news, challenges and employees who can cheer you up.
MYTH # 3. To shoot video content you need expensive equipment
TRUE:
All you need is a smartphone with a good camera, a selfie lamp with a tripod, and a headset (if you plan to record video with sound). Your video should have good picture quality, good lighting, and clear audio without interference.
In most cases, you won't even need a dedicated video editing app. All the tools you need to edit videos, add effects, overlay audio, and even augmented reality elements are already in the TikTok app itself!
By the way, videos for TikTok can be either added from the phone's library or shot directly in the application. The second is much more convenient!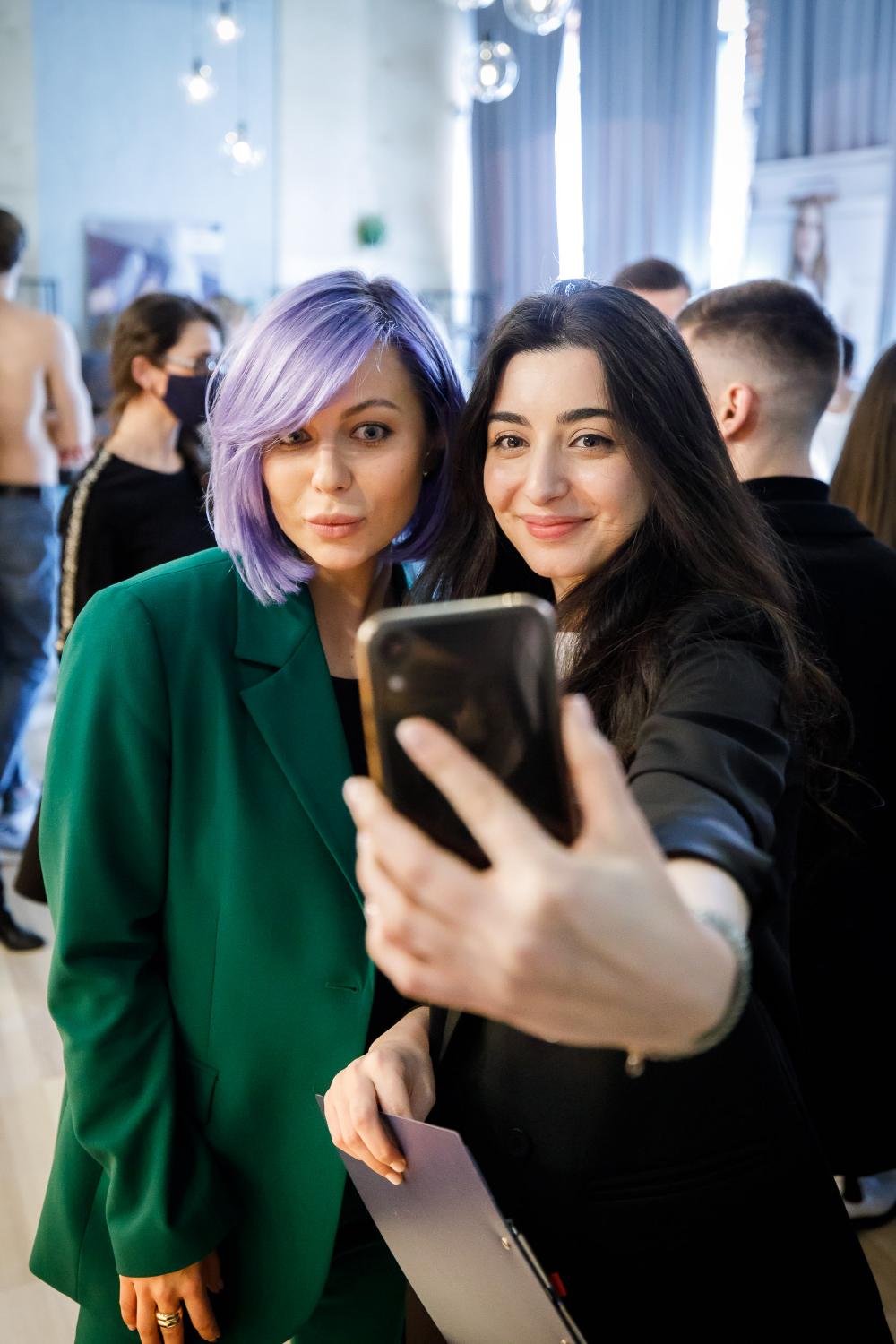 MYTH 4: All videos fall into recommendations ("rivers") and receive hundreds of thousands of views
TRUE:
Algorithms for selecting rollers for "rivers" (this definition is an abbreviation for "recommendations", which has nothing to do with rivers-reservoirs) are unknown and are constantly changing. However, there are some recipes that will increase your chances of success on TikTok:
Understanding your target audience, their tastes and preferences.
Development of a content plan depending on the reaction of the target audience to headings, topics and ways of presenting the material.
Regularity of publications. The minimum frequency of publications is once every 1 days, the ideal is every day. For new accounts, the ideal option is to publish 2-5 videos a day.
IMPORTANT! The number of videos should not reduce their quality.
Experiment with headings, topics and ways of presenting information.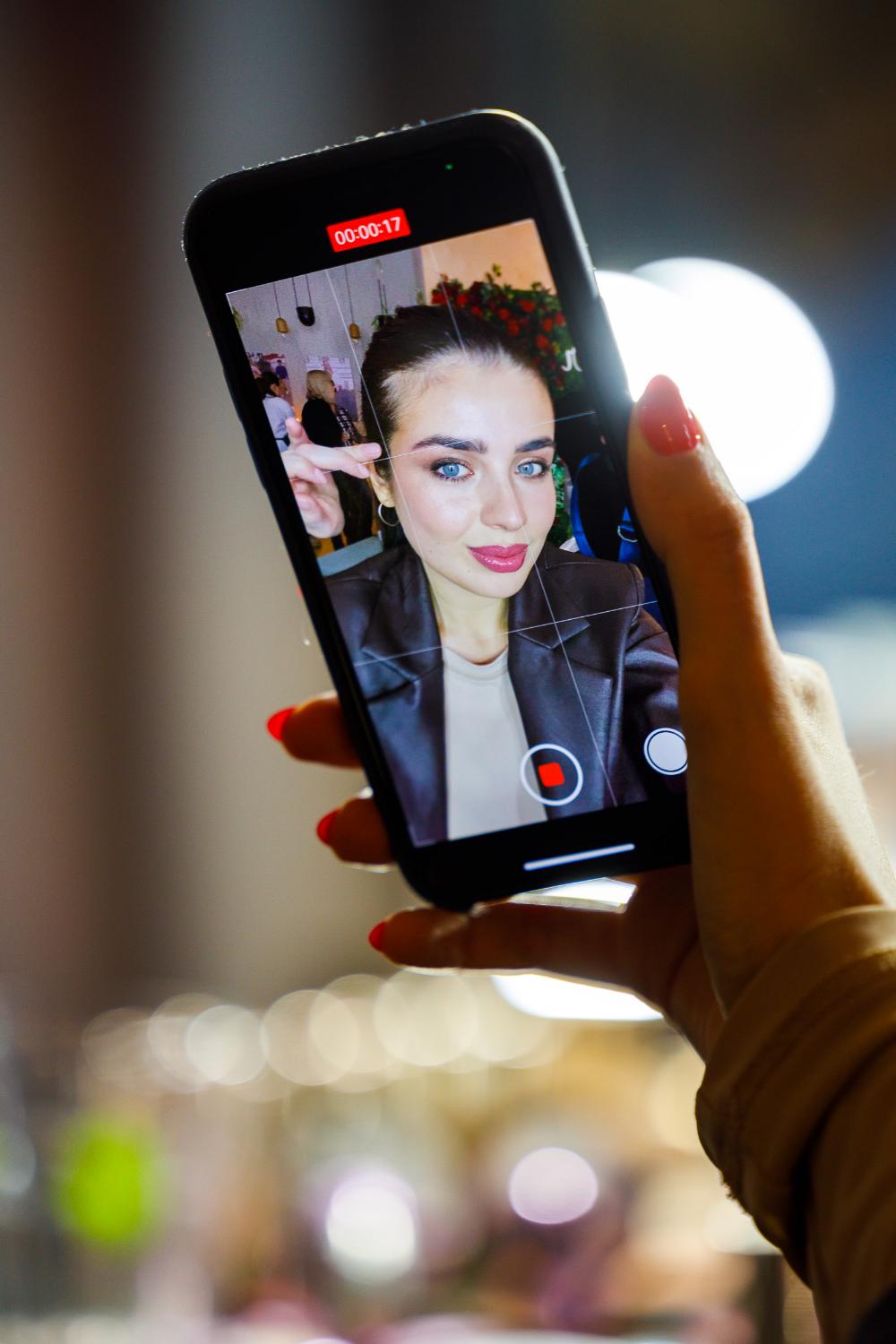 MYTH 5: TikTok promotion is expensive
TRUE:
TikTok has both paid and free promotion methods.
Free promotion methods:
Recommendations ("rivers"). Apply the recommendations from the previous paragraph, and your content will have a better chance of getting into recommendations, which means getting free promotion.
Hashtags. Hashtags - these are short tags by which your video can be found. Use mid-range hashtags that logically fit your video description to make it easier for your target audience to find you.
Audio Trends. For effective promotion on TikTok, it is recommended to use music from the trending list. Even if the selected track is inappropriate in your video, set its volume to 0% and add it to the video. The thing is that when you apply a track - just like in the case of hashtags, your video appears in the list of publications with this audio. This is another way for your audience to find you.
Hashtag challenges. TikTok regularly hosts challenges (something like a competition to see who is the coolest to shoot a video on a given topic). For each challenge, a hashtag is created to make it easier to find user creativity on this topic. So, by participating in such challenges, you increase interest in your account and get another opportunity to hook your audience.
Mutual following. I do not recommend using this method, and yet you cannot erase the words from the song - many are promoting through mutual following and mass following. Of course, there are special platforms, groups on social networks and even a hashtag where users report that they are interested in mutual subscriptions. However, this way you get a low quality of subscribers - there will be people among them who are also interested in inflating the number of subscribers, and not your product.
Paid promotion methods:
Advertising with bloggers. TikTok is designed in such a way as to minimize the flow of audience from one account to another. Therefore, blogger advertising will certainly increase your reach, but it is unlikely that it will also increase interactions with your account content. For TikTok, this is one of the least effective promotion methods.
Targeted advertising. A great tool that will allow your posts to appear more often in the recommendation feed at friendlier prices than on Instagram.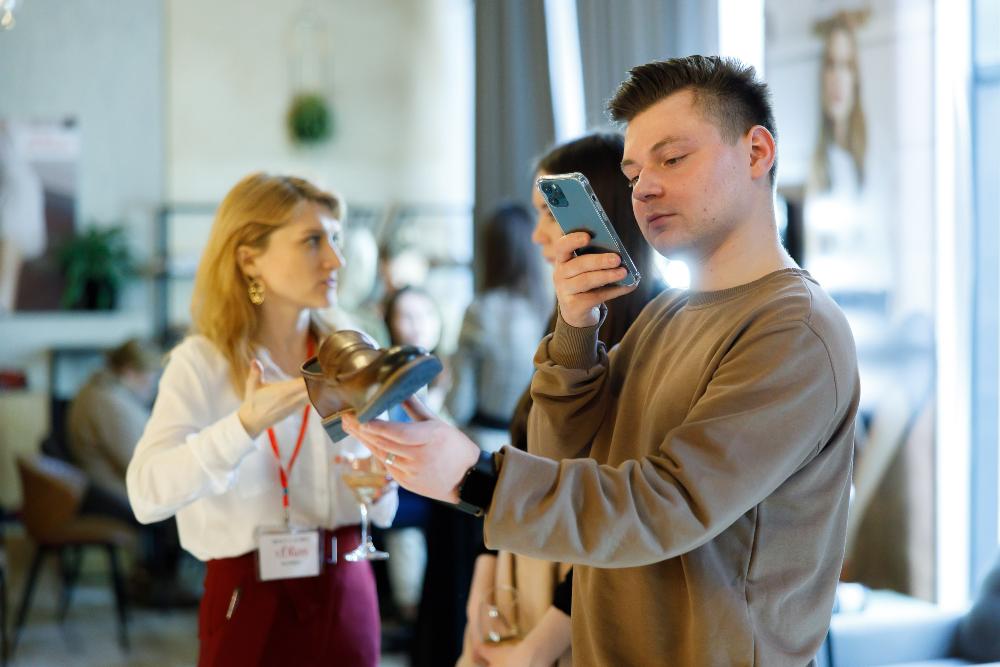 Now let's figure out when your shoe business needs TikTok:
• You have accounts in other social networks. If your company has accounts in other social networks, then TikTok should complement this "bouquet". The TikTok profile has a button to go to Instagram, where the sale will be easier and more familiar for you. In addition, the content that you prepare for TikTok you can repost on other social networks. For example, short TikTok videos are good at increasing the reach of Instagram Stories.
• Your target audience is similar to the audience characteristics in TikTok. It doesn't even make sense to explain here. You have to be where your target audience is present.
• Have long term business goals. Remember when Instagram started and a lot of people didn't take it seriously? Now these brands are biting their elbows and trying to collect subscribers bit by bit. At the stage of starting a social network, subscribers are recruited easier and faster.
Recognized yourself in at least one of the points - step on the gas and start your TikTok account!
What conclusions can be drawn from this:
TikTok is not at all what rumors, speculation and negative comments seem to be.
TikTok has a mature audience that is interested in educational publications.
TikTok is very unpredictable and you never predict which post will fly into the "rivers" (this is a Tiktok phraseological unit that means "fall into the recommended").
It's time to log into TikTok now! There won't be sales right away, however, you have a chance to reach your audience before the competition for attention catches up with Instagram.
What to do right now?
Download the Tik Tok app;
Observe how other accounts of similar topics behave;
Publishing your videos is not at all necessary, for starters - get acquainted with the social network and see how other brands behave;
And the next step is to start your business account!
TikTok has become a striking phenomenon both among B2C users and among business representatives who seek to sell their product to this very audience. And, of course, it instantly became overgrown with myths and ...