Whatever way you try to improve the level of customer service, quality service cannot be built with people who are not interested in it. Moreover, the desire of sellers to serve customers well is much more important than skills. Therefore, people with this quality should be purposefully sought and hired. Petr Malkin, general director of Sinta Gamma, a retail chain of stores, shares his experience on where to find, how to identify and retain retailers.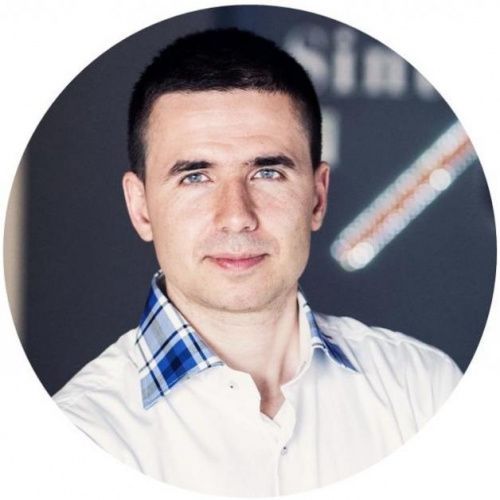 Peter Malkin
- CEO of the retail chain of clothing and footwear stores Sinta Gamma. He graduated from the Moscow International Higher School of Business "MIRBIS". He has experience in managing and developing large retail chains in the market for consumer goods, and is a specialist in service management and behavioral economics.
Sinta gamma
- a shoe brand owned by Gortek Star. It has a network of 15 branded stores throughout Russia. Is the official representative of the American company Aetrex, which produces healthy shoes and foot scanners for non-specialized shoe chains under the I-Step brand.
www.sinta.ru
Where to find a passionate seller
In order to gather a team of people around you who will be passionate about the business just like you, for starters, refuse to hire specific skills. The procedure for selecting people on the basis of "suitable - not suitable" has long been established, but it greatly limits the company in development. The main criterion for hiring an employee should be his talent, because a talented person can be taught everything, while a person who does not have the ability to sell, trained to anticipate customer needs is almost impossible. Studies show that in adulthood, the nature and tendencies of people no longer change, which means that you can't inculcate in an employee such qualities as sincerity, tolerance or flexibility. Therefore, if it is important for you that these traits are characteristic of sellers, look for them in the candidates initially.
Pay attention to the friendly, attentive and responsible people that you meet even outside of work. I had such a case. I was on a business trip in Pyatigorsk - there is a Sinta Gamma store there - and in a summer cafe the waitress forgot to serve me one of the dishes. When I informed her about this, she was so upset because of her oversight that she even burst into tears. I was struck by such an indifferent attitude towards customers. I left her my business card and told her to contact me at any time about work. This is a natural situation for me: if I see that the client is not indifferent to the person, I immediately make him an offer to get an interview in our company.
How to identify the qualities that an excellent seller should possess
To create an excellent service you need people who understand their role in the organization, respect the leader and have the necessary qualities. Now I will tell you what these qualities are and how they can be identified when communicating with the candidate.
Listening skills: for a person working with people, this quality is one of the most important. And in principle, according to Dale Carnegie and management guru Tom Peters, it is necessary for everyone who wants to succeed in society. Unfortunately, it is extremely difficult to teach the ability to listen: a person is either initially attentive to the words of other people or not.
How to identify: It is not difficult to determine whether the candidate is able to listen and hear the interlocutor. Just start talking - about yourself, about the company, about other things not related to the candidate. You will immediately see if your opponent is really interested in what you are saying, or if he is the "17-second manager," as Tom Peters calls people who can concentrate on something for no longer than 17 seconds. Those who know how to listen show their involvement in every possible way: nod, do not interrupt, lean forward, ask clarifying questions, react to your words in a different way if the conversation is telephone. In other words, they can keep their attention on the other person for a long time and can demonstrate their interest to him.
Communication skills: a rather hackneyed wording, the meaning of which many no longer understand. I can specify "communication skills" as the ability to influence people. Carnegie said that a person who is able to influence people is willing to pay 10 times more than a person who is talented in financial matters. And I completely agree with him.
How to identify: An interview for a candidate is a self-selling situation, and if a person is not able to competently "sell" himself to an employer, how can one talk about selling goods to potential buyers? Therefore, if I notice that the interlocutor was not prepared for the interview properly, was late, didn't control the details or behaves in such a way that I'm not happy to communicate with him, I don't take such a person to the position of seller, as his communication skills leave much to be desired . If a person looks presentable, but you need to evaluate his ability to influence people, it is worth aleatherg the question "How do you evaluate your communication skills? Why do you think so?". In response, you can understand what positive qualities your interlocutor has and determine whether he is usually guided by someone else's point of view or is used to drawing conclusions on his own.
Ability and desire to work in a team: "Desire" is a very important word in this phrase, because it is it that leads to the achievement of the goal. An employee with a desire to teach is easy, but an employee with a skill to make desire is difficult.
How to identify: To test this quality, I ask the candidate to give a concrete example when he came to the rescue of a colleague. It is usually not easy to recall such a case, and after the interlocutor gave me a similar example, I ask you to recall one more. If a person does not remember when he helped someone out at work, this is a problem, but you need to dig deeper. Ask the candidate to remember how he celebrated the New Year, or to talk about his favorite pastime, and pay attention to the reasons for his love of a hobby. For example, if this is music, because "it allows me to be alone with myself", most likely your candidate is a loner. And if it's team sports like football or the same music, but because "my friends and I like to dance," you have a person focused on team activity.
Sincerity, warmth, responsiveness and friendliness - Very important qualities in the service, because customers perfectly feel the falsity, simulated warmth and fake sympathy. Fake-friendly attitude of the seller to the client spoils the image of the company.
How to identify: I really like this question: "Give an example of a sharp complaint from a client from your previous place of work and tell us what you did in this situation." With its help it is possible to open the candidate's understanding of service principles, to reveal the degree of responsiveness, friendliness and sincerity. A service person intuitively understands that a complaint is an opportunity to build an even stronger relationship with a client, and candidates who are not really service oriented usually say something like "the client was wrong and blew out an elephant's fly" .
Reliability: Without this quality, everyone else does not make sense, because service is hard work every day, and it needs people to rely on.
How to identify: Checking this quality, I ask the candidate to give an example when he performed the tasks of the leader and successfully achieved the result or even exceeded the plan. A reliable person knows exactly what needed to be done, and can tell what task was set. On the contrary, an unreliable person lives in an abstract world, so he is unlikely to be able to thoroughly answer this question.
Optimistic: I am currently paying particular attention to this quality and devoting a lot of time to staff development. My goal is to make sellers enjoy working in the work itself. When buyers see that sellers are enjoying what they are doing, the law of the mirror is triggered: everyone is satisfied - both buyers, sellers, and the company.
How to identify: I ask the candidate to tell a joke, a joke or to recall a funny situation in which he once fell into. In response to the interlocutor, it becomes clear how a person treats himself, whether he can laugh at himself, how creative and resourceful he is. It's one thing when a candidate talks about his mistake without hesitation and makes it so that you laugh with him, and another thing when he resorts to a stereotyped form is a joke and recalls only beaten-up options in the spirit of "a little bun hanged" .
What to do when you find the best sellers
I build my work with staff on the "three pillars" - desire, sense and skills. Previously, I was of the opinion that sellers should be trained immediately after hiring, but now I understand that skills can only be instilled when an employee has a sincere desire to develop in the service sector. Unfortunately, a person's desire to serve other people cannot be revealed at the interview, it is manifested only in specific actions. Therefore, our company has established that the first two weeks of each seller's work are internships, during which we carefully monitor the employee and understand whether he really wants to serve people.
For a high-class service, it is also necessary that a person has a firm knowledge of the company's vision and understands the meaning of good service in its success. We at Sinta Gamma do not sell shoes, we make people happy. And when a newcomer understands that the goal of every seller is to make the customer happy, you can give him skills. The best training is the one that takes place in practice, as well as the one that we pass on to others, so a great way to learn is to draw specific service tools from experience and try to teach our colleagues these techniques.
How to keep professionals
I study the concept of happiness very carefully, read a lot of articles and books on this topic, and even went to Las Vegas to the American electronic company Zappos, which its main value is "delivering happiness and wow-service". Reflecting on what happiness is, I came to the conclusion that it is in it that the meaning of life lies.
Happiness can have many forms, but happiness in the quality that interests us at the moment is made up of four elements. The first element is control: employees should be well aware of what exactly they are paid for and should feel that a lot depends on them. The second element is a sense of progress: when we began to constantly train employees, we found that they became much happier, feeling their own development. The third component is attachment: it is affected by the number of friendships within the company, the sincere attitude of bosses to subordinates, including the right to make mistakes. Finally, the fourth component of happiness in the profession is significance: in Jim Collins's book "From Good to Great," it is said a lot that great companies differ from good ones primarily in their vision of themselves. They have it much wider than profit or a place in the market. When the seller shares the vision of the company, its values, and feels part of something more than just an enterprise for taking money from customers, he becomes much happier and more efficient.
Company executives often believe that the more employees earn, the happier they are. But in fact, when basic needs are met, money loses value, giving way to relationships with management, colleagues, and career opportunities. Therefore, we at the company strive to ensure that our sellers are passionate and have a higher goal. We want to make the work more than just work, and focus on corporate culture. Now it's fashionable to have a "mission", but there is a big difference between the declared values ​​and what actually happens in the company. We are doing everything so that our mission "not to sell shoes, but to make people happy" is truly understood and shared by every seller.
Whatever way you try to improve the level of customer service, quality service cannot be built with people who are not interested in it. Moreover, the desire of sellers to serve well ...