Adidas unveils the new adiZero F50 Runner 2 sneakers that will help all athletes become faster. The adiZero F50 Runner 2 uses key technologies that made it possible to create the lightest running shoes without compromising on technical excellence, the company's press service informs.
AdiZero F50 Runner 2 sneakers are compatible with miCoach. This is the latest adidas development to increase the effectiveness of training, it allows you to record the movements of athletes in any direction, as well as measure key parameters such as average and maximum speed, number of accelerations, total distance, distance traveled with maximum intensity, the number of steps taken and their frequency .
According to sostav.ru, the video titled The Team ("Team") was the first Adidas ad video this year. The adiZero advanced sneakers ad goes by the slogan Adidas is all in and demonstrates the tireless team spirit of athletes who prefer comfortable shoes from Adidas.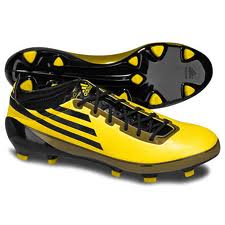 Смотреть видео
The adiZero brand was introduced last November. Then an ad campaign called adiZero vs MiniSkirt ("adizero against skirts") was launched. As conceived by the creators of TBWA Japan, a young man in new Adidas running shoes runs up to the point where mini skirts on mannequins begin to wave. The experiment does not pass by the young girl standing next to her.
Adidas promotion in North America, China, Russia and the CIS will be the main objective of the company's strategic plan called 2015 Route. In the period up to 2015, adidas top managers also forecast annual sales growth of more than 10%, which will make Russia and the CIS one of the three largest world markets for the Adidas Group. Sales in Russia and the CIS will exceed 1 billion euros by 2013, with comparable levels of exchange rates.
Adidas unveils the new adiZero F50 Runner 2 sneakers, which will allow all athletes to become faster.