The French luxury brand Balmain has introduced a section dedicated to sneakers and music on its website. All the futuristic sneakers from the Balmain collection are on display. Including the well-known B-Bold sneaker.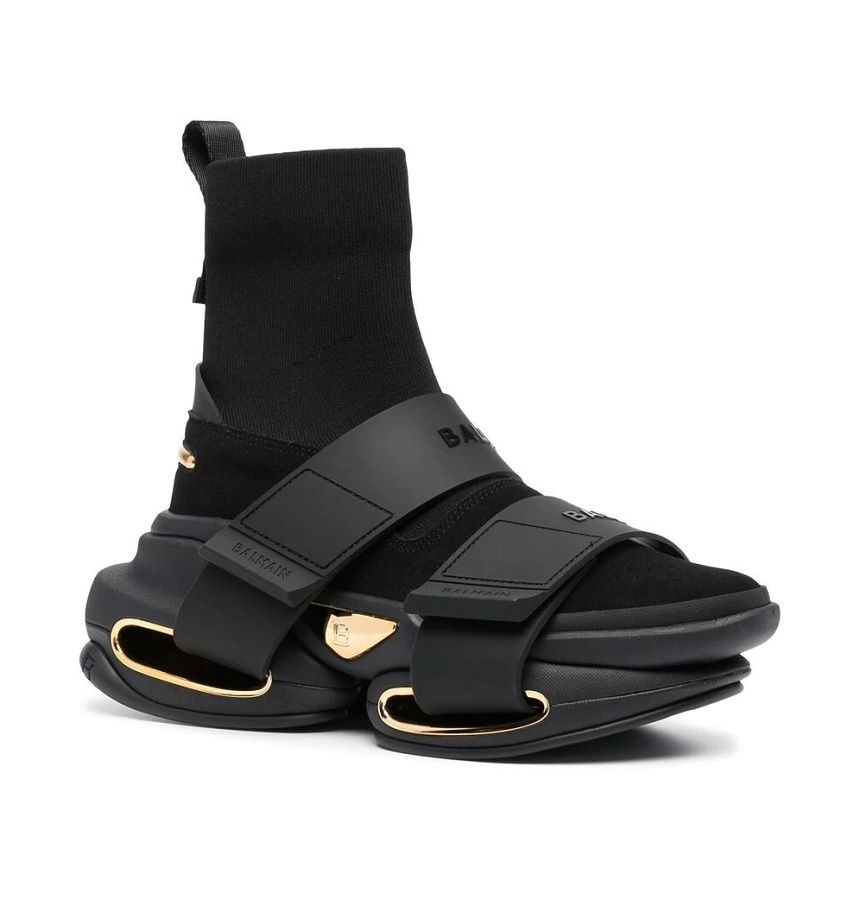 Balmain B-bold, 58 655 ₽ (Farfetch)
A new page on the Balmain website features all of the brand's latest sneaker innovations in the form of creative photos and videos, as well as music content, compositions and artist playlists that inspire brand designer Olivier Rustang to create new shoes. Among them is Canadian singer Renforshort, who has partnered with the designer to create the fashion house's playlist, which is available for streaming on Apple Music. The content of the page will be updated regularly as new original sneaker models appear in the Balmain collection.
The French luxury brand Balmain has introduced a section dedicated to sneakers and music on its website. The venue features all the futuristic sneaker models from the Balmain collection. Therein…