French luxury brand Maison Margiella in the fall-winter 2018/19 season offers a fashionable vitamin print. The print that adorns dresses, bags, t-shirts and ankle boots accessories from the collection of the fashionable luxury house Maison Margiella is made in the style of packaging of vitamins in the 50s.
The bright and custom print is generally consistent with the concept of the fashion house Maison Margiella, known for his love of avant-garde deconstructive design.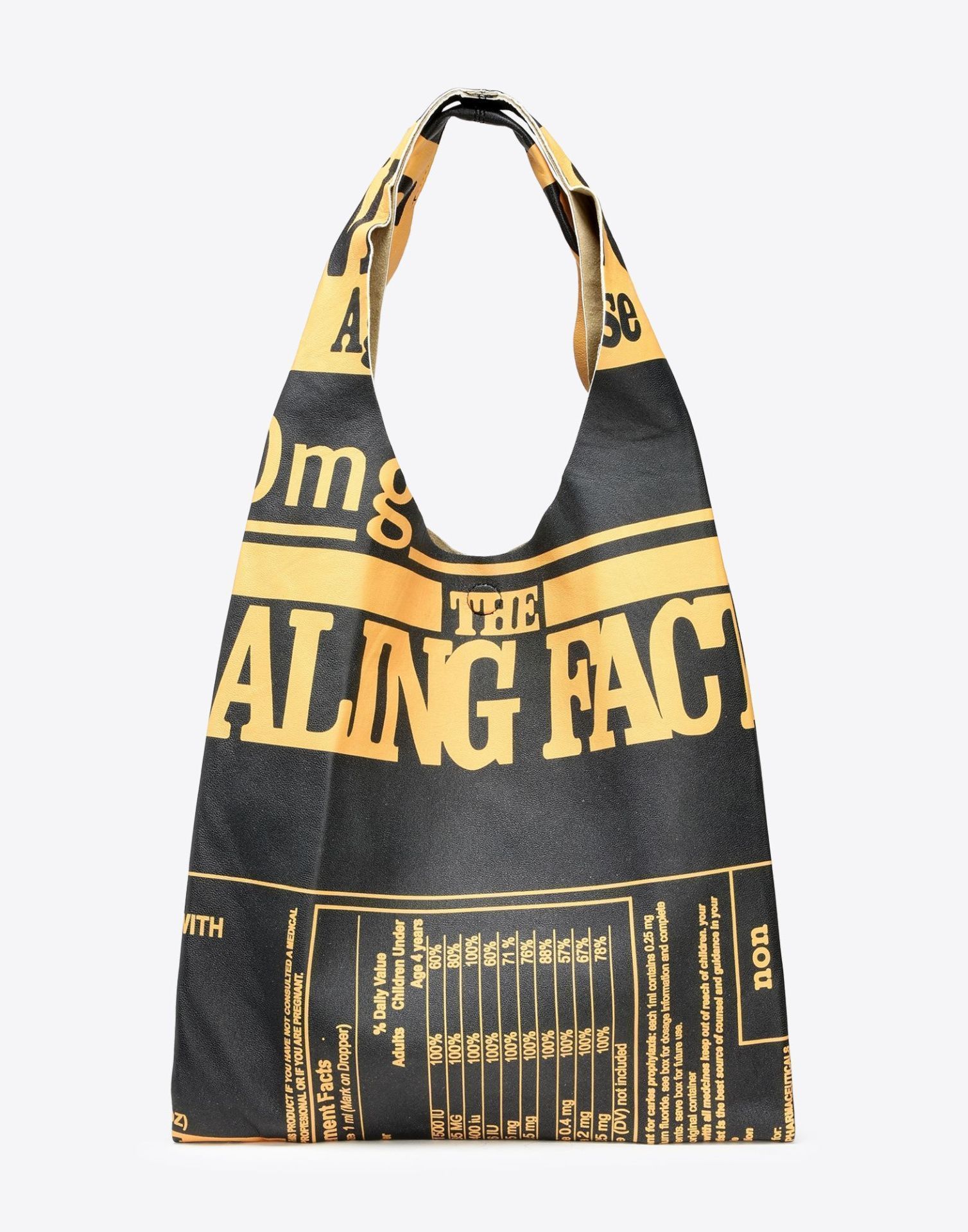 Shopper bag Maison Margiella with vitamin print, € 1410
The collection is already presented in the brand's online store, prices for items with a "vitamin" design range from 345 euros for a T-shirt to 1990 euros for a silk women's dress. A leather Maison Margiella shopping bag with vitamin print is available for € 1410.
French luxury brand Maison Margiella offers a trendy vitamin print for fall-winter 2018/19. A print pattern that adorns dresses, bags, T-shirts and ankle boots ...