The St. Petersburg luxury brand of mules and exquisite slippers Razgulyaev Blagonravova (RxBshoes) has released a new collection of shoes "Bears" in collaboration with the famous Russian artist Andrey Bartenev.
The collection includes men's and women's models of street and indoor shoes: mules, loafers, clogs and house slippers. The shoes are made in five color combinations and decorated with bears designed by Andrey Bartenev. Some bears are depicted in the traditional Russian style.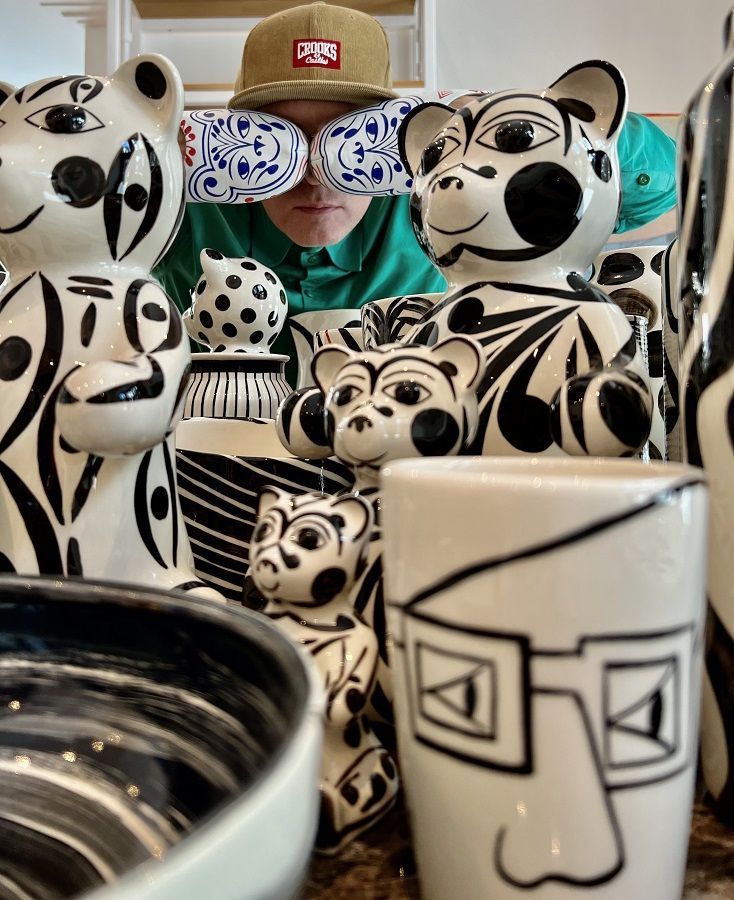 Razgulyaev Blagonravova x Andrey Bartenev
"Andrey Bartenev is by far the brightest and most eccentric person I have had the honor to work with," says Mila Razgulyaeva-Blagonravova, founder and designer of the brand. "For many years he has remained one of the most recognizable contemporary Russian artists, his bold experiments with form and color cannot be confused with anything else, he is unique and magnificent as always."
Work on the collection began last year, but it is only now coming out, and as it seems to the founder of the shoe brand, its release will add a bit of pure joy to the series of shocks and experiences this year: "Bartenev's work refers us to childish sincerity, to pure emotions and the joy of life that continues no matter what. This collection is beautiful and life-affirming. And bears also seem to me not only childishly cute, but also mysterious: smiling slyly, they know something, but do not say ... "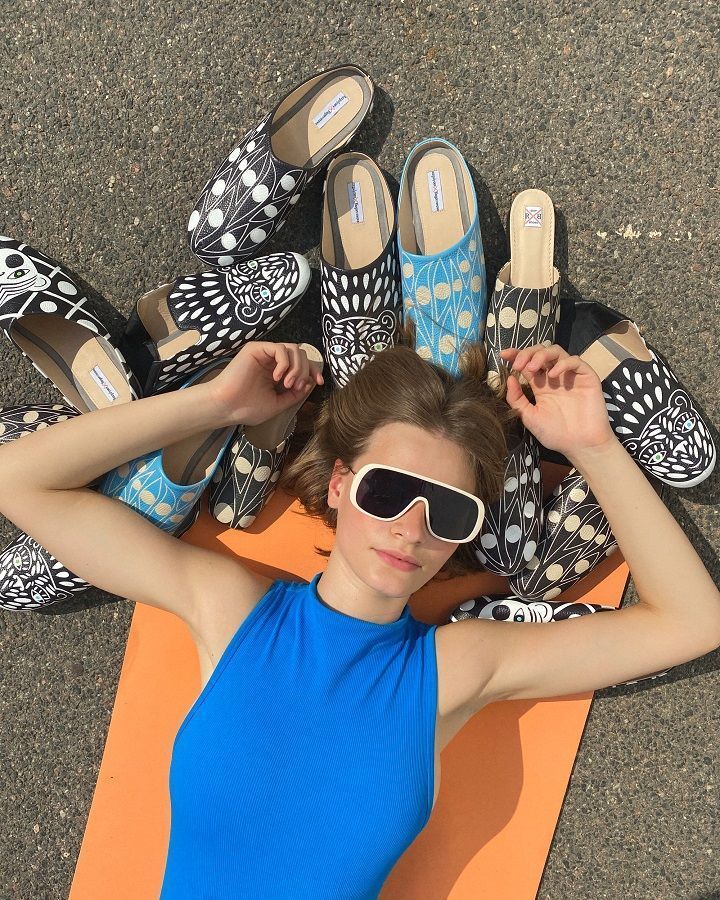 Razgulyaev Blagonravova x Andrey Bartenev
The main colors of the collection are pink, blue, black, white and beige. The pattern is applied by printing on the leather, and laminated with a special varnish that protects the shoes and makes them durable. The collection is hand-sewn at Razgulyaev Blagonravova's own production in St. Petersburg.
"I reveal the secret feature of these shoes: bears know where the honey is hidden. Therefore, my slippers will lead you to the sweet life in any case! ", Andrey Bartenev commented on the release of the collaboration.
The new collection will be available for sale on the website of the brand "Razgulyaev-Blagonravova" and in the company's boutique at Bolshoi Palashevsky lane, 10 in Moscow.
Petersburg company "Razgulyaev Blagonravova" has been working since 2007 and creates luxury Russian shoes for home and street under the slogan "Shoes as art".
The St. Petersburg luxury brand of mules and exquisite house slippers Razgulyaev Blagonravova (RxBshoes) has released a new collection of shoes "Bears" in collaboration with the famous Russian artist…