The blue color of men's shoes is the trend of next spring, observers say the American magazine for the shoe market Footwearnews. First of all, they, of course, analyzed the brands presented on the US market, but we live in an era of globalization and Internet technologies, when the consumer is no longer limited to making purchases within his country, he quickly catches trends, but fashion trends, as you know , generally do not recognize boundaries.
So, the designers of men's shoes in the collections for the spring of 2017 put color in the spotlight. Blue - is presented in a wide range of shades - from sky blue to aquamarine.
As you know, many fashion trends are formed in the segment of designer shoes, and then they are taken over by mass-market brands. But blue, according to observers of the American publication, captured all directions at once, it also appears in the collections of men's shoes of luxury brands, such as in the collection of the American luxury brand Ben sherman and french designer shoes Pete sorensen and in the mass market, for example, in the collection of the American brand of the mid-price range Frank wright.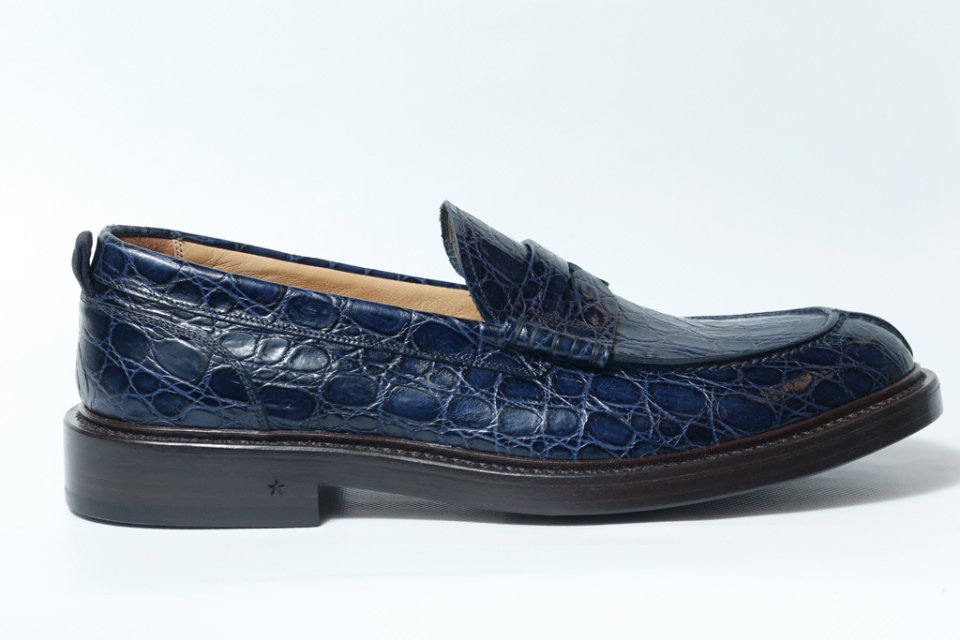 Loafers from the George Brown Bilt Luxury Brand Collection, Spring'17 (Source: Footwearnews)
Since blue in itself is a definite application, shoe models remain classic. These are moccasins with the texture of leather under the crocodile of a luxury brand George Brown Bilt and classic oxfords from the American shoe brand Rancourt & Co and oxfords from the british brand Tricker's.
At the same time, the founder of the Russian brand of handmade shoes Gottlieb schwarz Adrey Zhakevich believes that in classic men's shoes blue was always present, as the primary color, along with brown and black. And the blue color of classic men's shoes, strictly speaking, can hardly be called any new trend. In his opinion, gray color is more rare in this case, and just such a model of loafers of dark gray, asphalt color should appear in his new collection of the spring-summer season 2017.
The blue color of men's shoes is the trend of the next spring, according to the observers of the American shoe magazine ...