A grand event for the business community was held in Moscow from 9 to 12 on November - "Russian Sales Week 2016", which has been held by Prime Time Forums for the 4 year in a row. Each time the scale of the event grows and this year 1538 people visited it. There was also an online broadcast in which 754 people took part.
"Russian Sales Week 2016" in numbers:
350 information partners;

1538 participants - businessmen and professionals from more than 20 countries of the world;

3 days of continuous online broadcasting of the two halls of the event;

50 leading international business trainers;

more than 50 "sick" topics in sales, which the speakers discussed and answered the most exciting questions;

19 photographers and videographers working on site.
For the highest quality immersion in the topic of the event, 50 TOP speakers of an international level were invited.
Vladimir marinovich (GetTaxi, Up Business School), Alexey Voronin (Business environment) Sergey Azimov (Leading Sales and Negotiation Trainer), Mikhail Smolyanov (Megaplan) Alexey Manikhin (founder of Prime Time Forums), Boris Dyakonov (Bank "Point"), Vladimir Gerasichev (Business Relations), Alexander Vysotsky (Visotsky Consultion Int), Daniel Partner (InetPartners Group), Bari Alibasov Jr. (Business Studio Bari Alibasova), Ilya Balakhnin (Paper Planes), Andrey Levchenko (entrepreneur, business coach), Anton Almazov (1C-Business Architect), Dmitry Potapenko (Management Development Group Inc.), Vadim Dozortsev (Berner & Stafford), Fedor Nesterov (Fast Management), Konstantin Borisov (Support Partners), Mikhail Grafsky (Clientbridge) and others talked about strategies and tactics in sales, technologies for reaching large contracts and how to sell to TOPs.
Prime Time Forums provides an opportunity to purchase videos from the "Russian Sales Week 2016"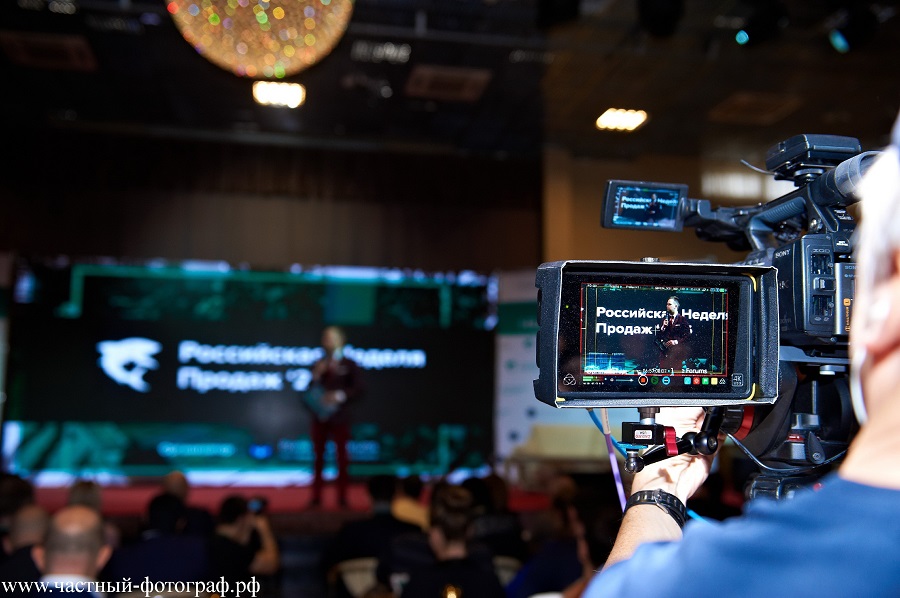 "Russian Sales Week 2016" was supported by more than 350 media partners, including: TASS news agency, Interfax news agency, Arguments and Facts, kudago.com, geometria.ru, 101.ru radio, cfin.ru Internet project, portal gismeteo.ru, Kompaniya magazine, 2GIS, Rabota.ru, Alpina Publisher, Peter, Mann, Ivanov and Ferber publishing houses, Deli, Toyota-Yaroslavl dealership, flamp.ru, Novaya Gazeta , adme.ru, superjob.ru, Profi Travel magazine, VIP-day partner borodino-hotel.com and others.
Delegates shared their emotions and photos on social networks under the hashtag # rsweek2016. The participants agreed that "Russian 2016 Sales Week" became the main business event of the 2016 fall for serious market players.
Anastasiya Minaeva (ouchminaeva): "Impressed by the first day of the Sales Week. Great selection of speakers. All day in one go! I look forward to continuing #rsw2016 #Russian weekly sales #rsweek2016 »
Alexander Nakagawa (nakagawa_best): "Russian Sales Week is a high-profile event in the business world. What is surprising to me, all day it was not about sales at all. Were considered much deeper, personal goals and values ​​of people. And this is awesome! "
Irina Vakhrusheva "Who is today, where? I'm in Russian sales week! It was interesting and fun moments) III more presidents meet at class events! This is awesome! It's great to learn in a pleasant company! "
Evgeniya Kushnir 99FRANKOV marketing and advertising agency: "came to an end. Now, already sitting at the airport, my brain continues to digest all this unrealistic amount of information. I want to start doing so much sooner! #primetimeforums well done, thank you for doing such events! More than 50 speakers, the best trainers and, most importantly, practitioners - this is not a joke to you - this is a powerful weapon that helps companies from Vladivostok to Kaliningrad develop. See you at #RussianForumMarketing2016 »
You can see vivid photos and videos from the past event on social networks: https://vk.com/primetimeforums, https://www.facebook.com/primetimeforums/
If you missed this event, there's still a chance to catch up! Register for the main autumn advertising event, PR & Digital - "Russian Marketing Forum 2016".
Moscow hosted a cult event on sales management, CRM implementation and customer service "Russian Sales Week ...