American shoe discounter DSW this week introduced its new "live" store in Las Vegas.
Half of the space of the new DSW store in Las Vegas is occupied by a nail salon, a shoe repair workshop and a customized services bureau, which allows the buyer to create an individual shoe design, adding some details to the existing model design or developing the look of the shoe from scratch.
But the most attractive thing in the new DSW space is the escalator for shoes, or as it is called by the Shoevator company.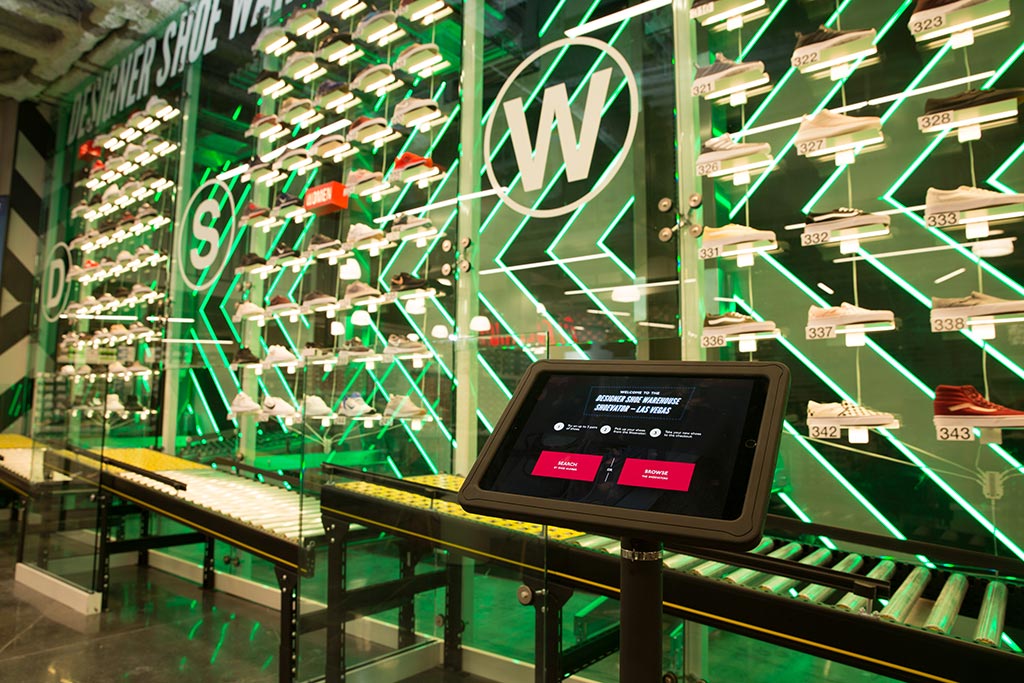 There are three elevator elevators on the display wall that serve the movement of shoes from the drive rack to the sales area. Customers order shoe models through a mobile application or using a tablet located on the trading floor. The device sends a signal to the rack, where store employees pick up the shoes and send it in a numbered container using the "Shuvator" to the trading room, where the customer picks up his order.
"In essence, this is a giant vending machine for shoes, it is based on a conveyor line mechanism that allows you to move products inside our store," explains DSW President Roger Rawlins.
Visitors to the store can also win a pair of sneakers in the slot machine - to receive a prize, players must insert the key into the keyhole using the joystick.
Creating a space that gives its customers new emotions and impressions, DSW management hopes to attract more customers to its stores.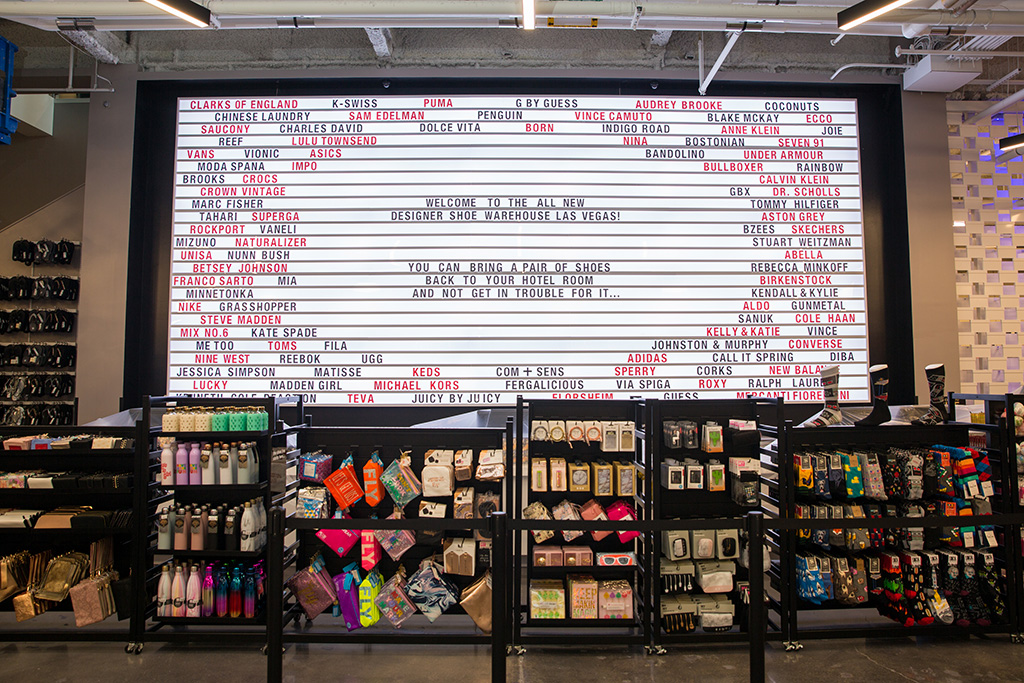 Among other innovative pieces present in the store's space, it's worth noting the original entrance to the store, which is a passage covered with video displays, due to which the visitor directly at the entrance to the DSW receives a certain touch effect of light and sound penetration from three sides.
The emergence of small concept stores is a notable trend in US retail. It is no secret that traditional retail in the United States is experiencing a certain crisis. A huge number of stores are closing, including due to the development of new Internet technologies. To attract consumers to their traditional retail, retailers such as Nordstrom, Macy's, Target, Kohl's open concept stores.
American shoe discounter DSW unveiled its new live store in Las Vegas this week. The most curious invention of the concept store is the escalator for ...