As we wrote earlier, EKONIKA is changing again. The opening of a flagship shoe retail store in the metropolitan shopping center "Afimoll" in an updated concept took place the other day. The brand has moved away from the caramel tones and atmosphere of the women's living room, and has created a slightly colder color scheme, but spacious, open and very modern interior.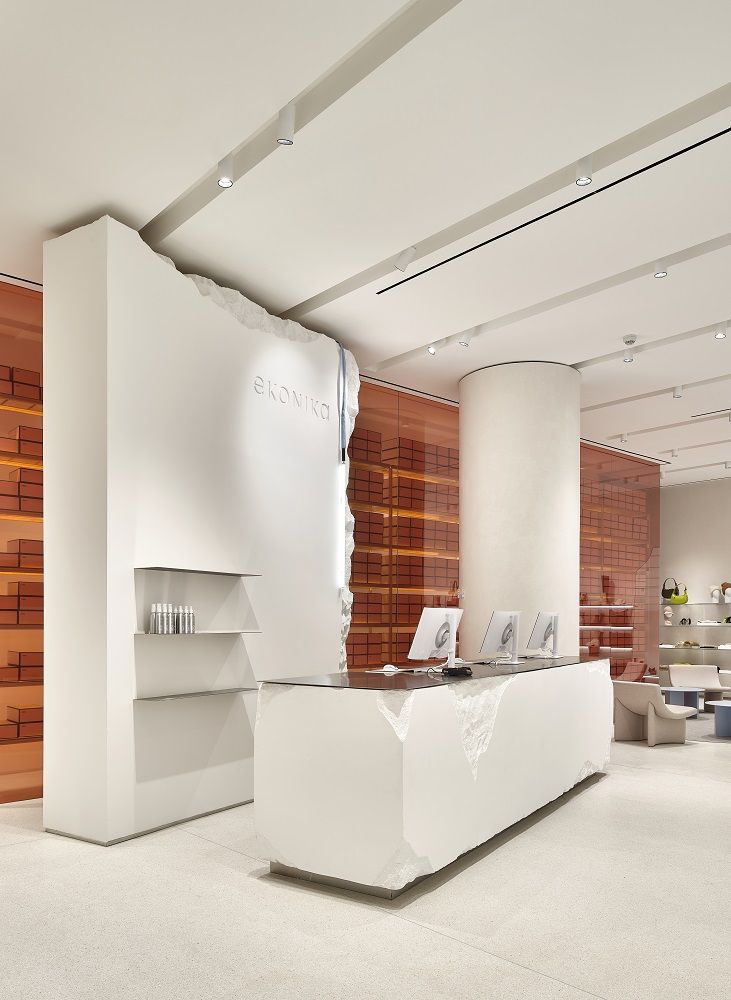 EKONIKA flagship store in Moscow, in the Afimall shopping center
The store is located on an area of ​​280 sq. meters. The new corporate color is sky blue, symbolizing the stormy water element. The new slogan "variable is constant" reflects the brand's mission: "Inspiring fashion trends, reveal individuality. Strive for harmony internal and external. Treat everyone with respect and kindness." The logo and spelling of the brand have changed - now only in Latin.
The entrance to the store space is made as open and inviting as possible. Instead of showcases, visitors are greeted by large-format LED screens built into snow-white concrete blocks of geometric shape, in places with steps. Functionally, they are both a cash desk and a stand for product presentation. The amber tinted glass installation creates a warm note in the interior and separates the client area from the storage area.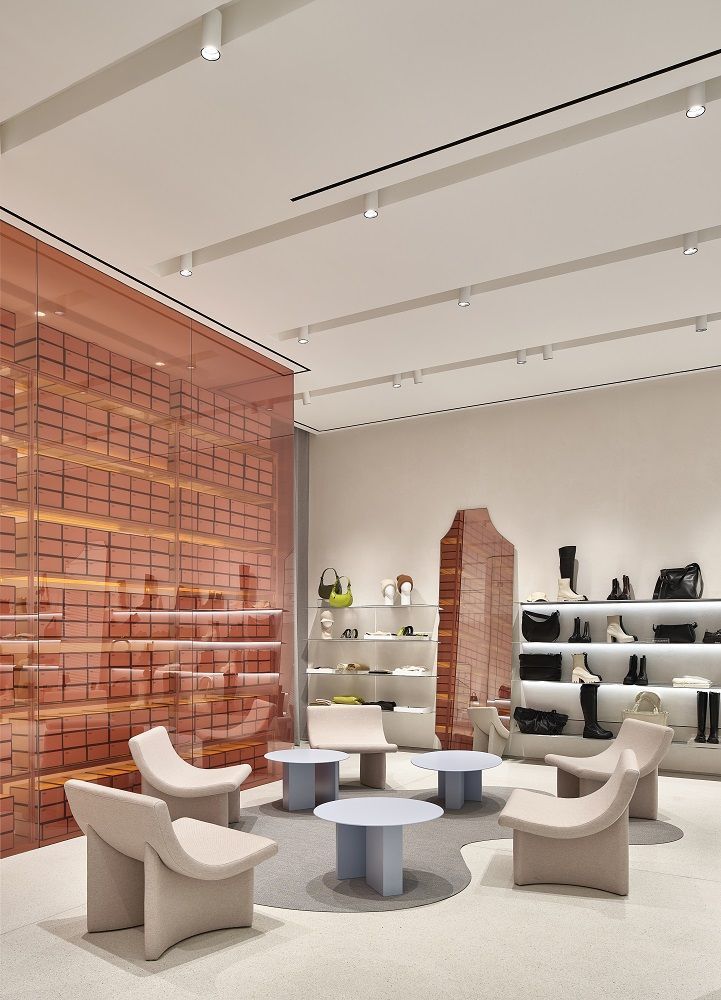 EKONIKA flagship store in Moscow, in the Afimall shopping center
A spacious dressing room appeared in the hall, which can be booked in advance. Between it and the trading floor there is a space for comfortable waiting.
In the retail service, the retailer added the ability to order shoes and accessories to another store in the chain or at another time convenient for the client, and for the convenience of shopping in the shopping center, it provided places for storing purchases, boxes of shoes, in the store until it closes.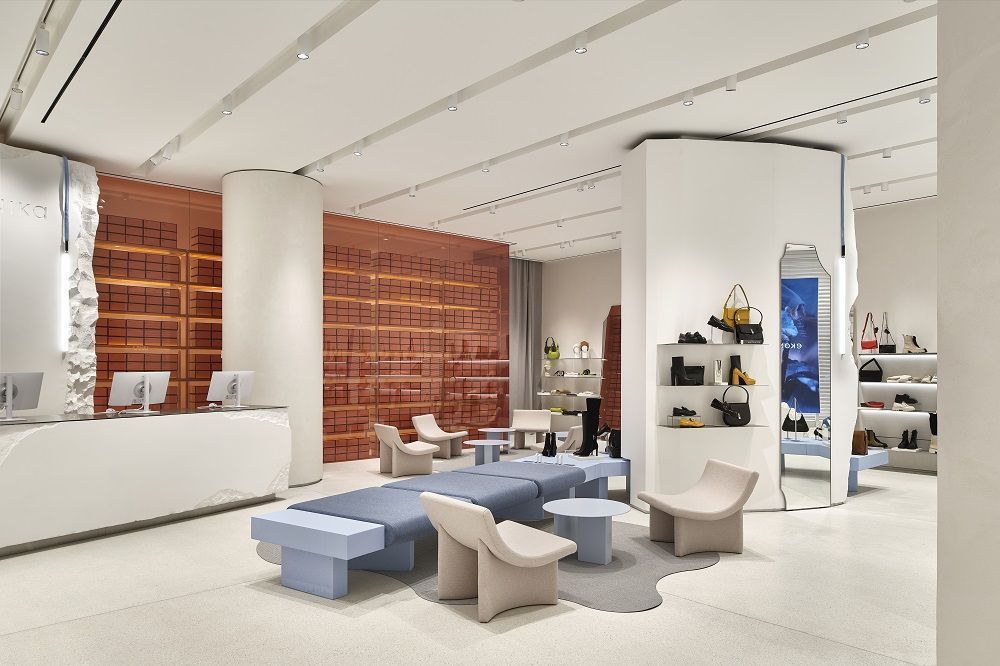 EKONIKA flagship store in Moscow, in the Afimall shopping center
EKONIKA plans to open the second store in the new concept in Moscow before the end of the year, and in 2024 it is planned to open stores in a new format, with an increased sales area in other cities of Russia and the CIS countries.
As we wrote earlier, EKONIKA is changing again. The opening of a flagship shoe retail store in the metropolitan shopping center "Afimoll" in an updated concept took place the other day. The brand has moved away from caramel tones and…