This summer, shoe brands, presenting their collections to consumers, are focusing on sports and casual, perhaps because the forced sitting at home and summer cottages creates a demand for comfortable shoes. In the Shoes Report review, there are 10 models of women's shoes that can be found on store shelves in Russia right now. Among the models in the popularity rating, sneakers and trekking sandals are in the lead. The main color of this summer is white.
1 Smart mix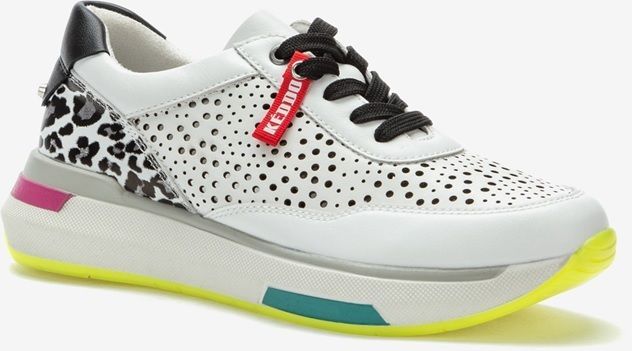 Keddo La Maddalena, 3 590 ₽, in stores Keddo
Perforations and inserts with leopard leather texture, contrasting color combinations and background white - this is how the designers of the shoe brand Keddo tried to convey the nature of the island group near the northeastern coast of Sardinia - La Maddalena. This is the name given to this sneaker from the brand's spring / summer '20 collection. Designers Valter Bettini and Ennio Penazzato, who took part in the development of new models, brought the Italian mood to the collection.
The collection is designed for people leading an active lifestyle. The soft and flexible sneaker with a genuine leather upper is designed to provide comfort, while bright colors and trendy perforation effect become part of a stylish urban look.
Keddo La Maddalena sneakers are presented in the Keddo brand retail, the price of a pair of shoes is 3590₽
2. Milky white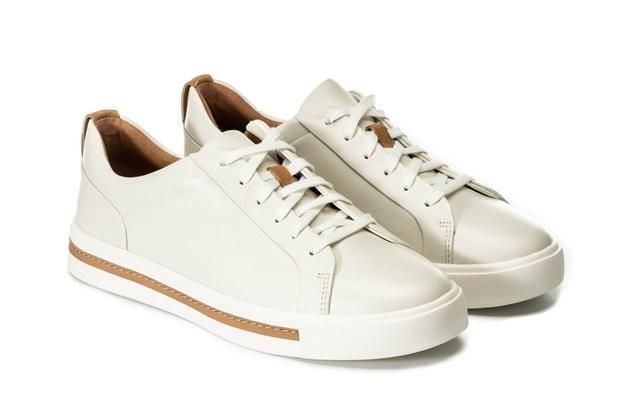 Clarks Un Maui Lace, 4490 ₽, at Clarks stores
British brand Clarks has included in its spring-summer'20 collection - an absolute hit - milky white sneakers with contrasting inserts and caramel-colored lining. The sneaker features the original Un Maui Lace, flexible lightweight EVA sole, contoured insole and breathable leather lining.
The sneakers are available in Clarks brand stores and in Soho Fashion retail. Price - 4490 rubles.
3. Almost classic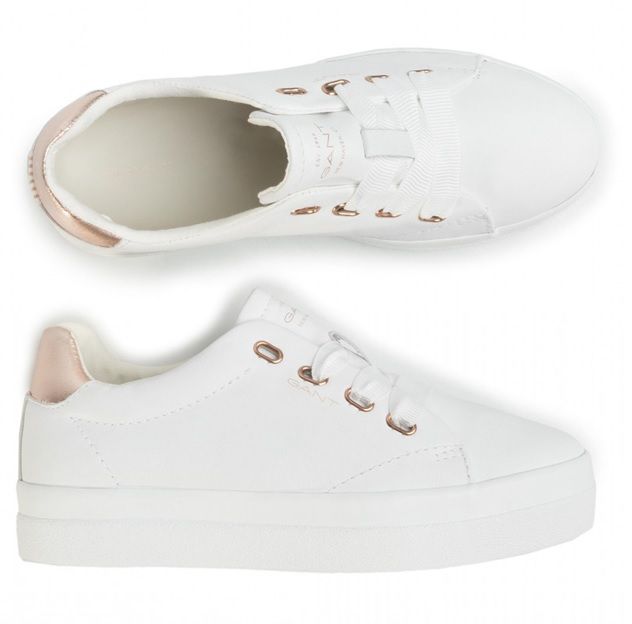 Gant Avona, 6490 ₽, in Soho Fashion stores
This summer, Gant launched its base model Avona sneaker in a new color - in a summer delicate powdery color with an insert in metallic pink metallic leather on the back of the shoe. Avona sneakers - on a platform with a height of 3,5 cm. The model is made of soft goat leather. The key design elements are elegant matte gold oval eyelets and wide laces made from a combination of durable nylon and sparkling satin. Durable twill lining and removable foam-based insole made from soft cow leather provide comfort. Sneakers can be combined with jeans, trousers, and light summer dresses and airy skirts, effectively complementing the spring-summer look.
Sneakers are presented in Soho Fashion multi-brand shoe retail stores, at a price of 6490 ₽
4. Tenderness and dynamics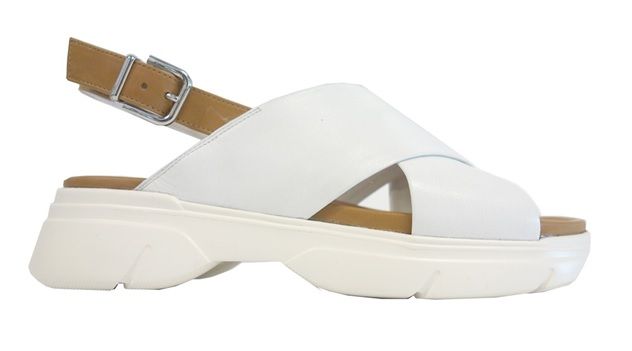 Högl Vitality, 12 ₽, in Högl stores
The Austrian footwear brand Högl's Spring / Summer '20 collection now includes Vitality sandals inspired by the once popular functional trekking sandals. Wide smooth leather straps are responsible in this model for a flawless fit on the leg. The upper is made of genuine leather, the sole is made of EVA material. The soft natural blend of white and nougat lends the model a certain dynamic, these shoes can be worn every day with pleasure, combined with a variety of outfits.
Högl Vitalty sandals are presented in the Högl branded retail in Russia, at a price of -12990 rubles.
5. Chunky silhouette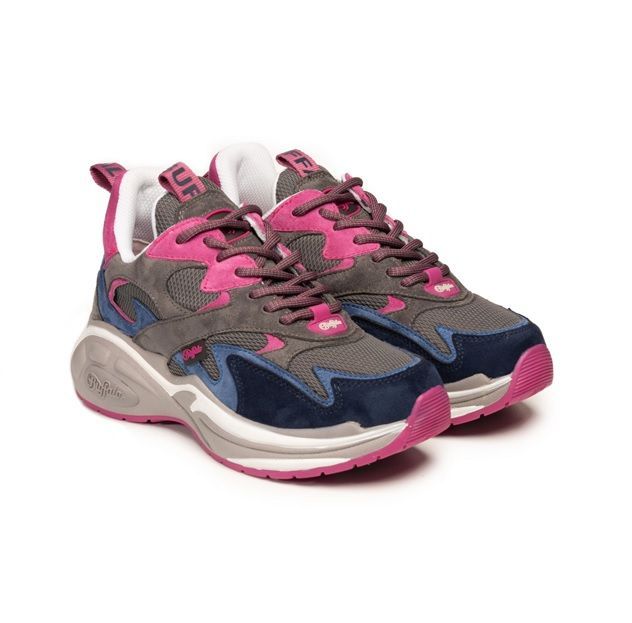 Buffalo London CAI, $ 5990, at Soho Fashion
The base model from Buffalo London CAI echoes the familiar chunky sneaker silhouette that is still relevant. The positive colors of the sneakers look versatile enough to suit any wardrobe. The upper of the sneaker is made of breathable perforated material, the lower part of the sole is rubberized for good traction, and two loops located at the back and front of the sneaker greatly simplify the shoe process.
Buffalo London CAI sneakers are available from Soho Fashion retail. Price - 5990 ₽
6. Woolen top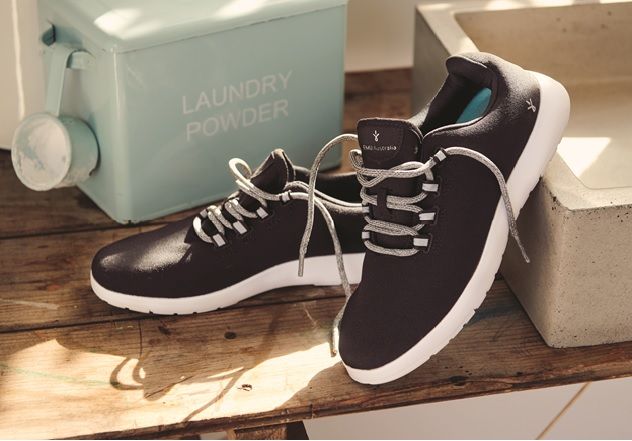 Emu Australia Barkly, ₽4490, at Soho Fashion
In the collection of the Emu Australia brand, there is a model of sneakers with a natural wool upper. But that doesn't mean Barkly sneakers aren't suitable for summer walks. On the contrary, due to the fact that the upper material is completely natural, it does not get hot in them. The lightweight EVA outsole is an added bonus to incorporating this pair into your wardrobe. The shoe weighs only 399 grams.
You can buy Emu Australia Barkly sneakers at Soho Fashion retail. Price - 4490 ₽
7. Simple and lightweight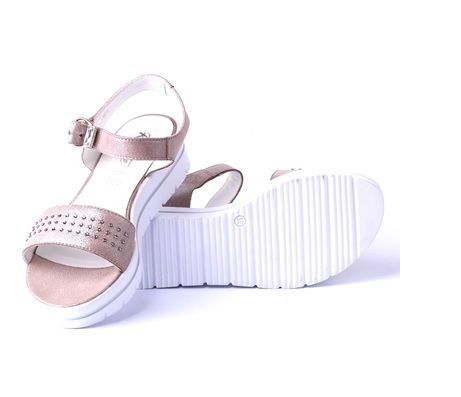 Paris Commune Riconte, 4 390 ₽, in the shops "Paris Commune"
Riconte sandals from the Russian factory Parizhskaya Kommuna are created for those who value natural materials. The upper and lining are made of genuine leather, the thick sole of the sandals is made of polyurethane. Metallic top and soft nude tone make this pair versatile enough to match a wide variety of summer outfits.
Riconte sandals are presented in the retail and online store of the Paris Commune factory. Price - RUB 4390.
8. Sports summer
s'Oliver, 4 390 ₽, in stores Respect
Wide straps and a high chunky sole of sandals from the German brand s'Oliver ensure a comfortable fit. The sporty silhouette allows you to combine shoes with shorts, bicycles, linen trousers and light dresses. Sand shades in the shoe design create a summer mood.
The price of a pair of sandals is 4390 rubles, shoes are presented in the stores of the Respect chain.
9. Fashionable pastels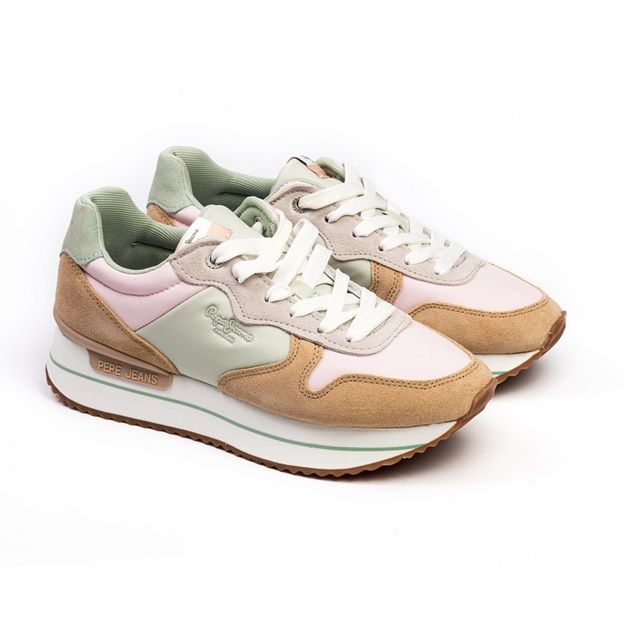 Pepe Jeans Rusper, 5990 ₽, in Soho Fashion stores
The delicate combination of pastel colors in the design of Rusper Yang sneakers from Pepe Jeans allows them to successfully compete even with feminine shoes. They also work well with dresses and skirts, as well as jeans and summer shorts. The classic silhouette of the sporty sneaker is refreshed with a high platform EVA sole.
Stiff heel counter locks your foot securely and adds comfort when worn with a padded ankle insert.
The sneaker is made of nylon with colored suede inserts, thanks to which the model has acquired its own charm and extra durability, as well as ease of care and wear. At the same time, thanks to the textile elements of the boot made of modern materials, these shoes provide an optimal level of air and moisture exchange of the foot.
Sneakers are available in Soho Fashion retail, priced at RUB 5990
10. Incorrigible romance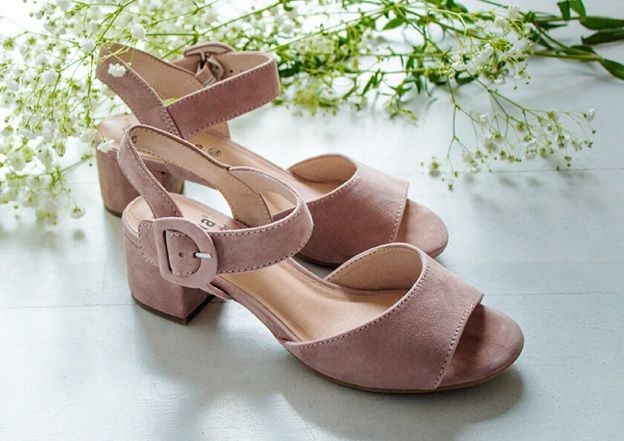 Jana, 4490 ₽, in stores Respect
Incorrigible romantics - such an epithet can be awarded to the German brand Jana, which suggests not forgetting about femininity and the desire to please even this alarming summer. It has soft suede and square heels, thick straps with neat buckles, and one of the nude colors to highlight the tan. The most romantic pair of shoes in our 2020 summer collection roundup is available at Respect retail at $ 4490.

This summer, shoe brands, presenting their collections to consumers, are focusing on sports and casual, perhaps because the forced sitting at home and summer cottages give rise to the demand for comfortable ...