The new BADEN women's collection for the fall-winter 2018 / 19 season will be presented at Euro Shoes in February-March 2018 in four directions: BADEN ANTISTRESS, BADEN COMFORT, BADEN ELEGANT and BADEN ACTIVE. Buyers are also presented with an updated male line. First released last season, it performed very well in retail sales, and therefore the men's assortment will be substantially expanded this season.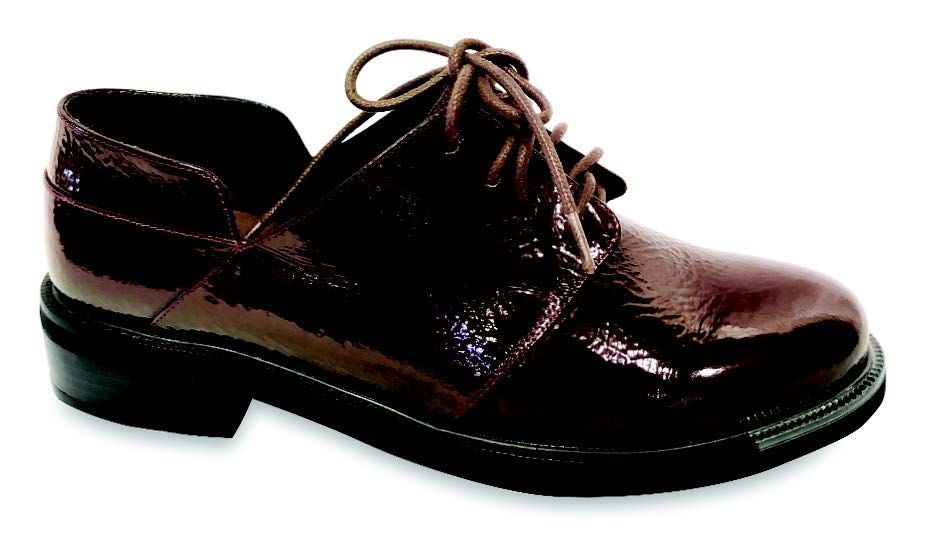 Women's shoes Baden is represented by sports, comfortable lines, classics and casual shoes designed for long-term wear.
Baden Active is a sporty style that has already penetrated everyday life so much that today it's hard to imagine a girl who wouldn't have a soft sweatshirt, a bright sweatshirt and a pair of fashionable slip-on sneakers or a sneaker in her wardrobe. This line was created specifically for fashionable and active girls, open to everything new and unusual, who can easily abandon their favorite high-heeled boats in favor of shoes in the style of sport-chic or casual.
Baden Elegant is a line for those who, despite all the fashion trends and the insane rhythm of modern life, are not ready to completely abandon elegant classics and femininity. Graceful classics - this is how models from this collection can be characterized. Such shoes will always be very popular and in high demand. Strict and laconic design, clean lines, classic colors are combined with first-class materials and a comfortable shoe. It will be a great addition to a business suit, and a variety of colors will help create a unique image for any woman.
Baden Comfort - shoes from this collection are distinguished by excellent quality and style, all models are the embodiment of fashionable needs of a modern woman and current trends. The combination of convenience and modern design makes these shoes indispensable in the wardrobe of any fashionista.
Baden Antistress - casual shoes in which everything is subordinated to make you feel as comfortable as possible. Shoes from this collection are designed for long-term wear throughout the day. Thanks to the increased completeness of the pads with a wide toe, you won't even notice how the day goes. And this is despite the fact that during the day the volume of the female foot may vary.
BADEN started production of men's shoes in 2017. Its main difference is that only genuine leather is used for all models (no synthetics or artificial leather), the pads are designed taking into account the anatomical features of the foot of Russian men. All this has already been appreciated by consumers (over the past year, sales of Baden men's footwear have shown stable growth), so the manufacturer decided to expand the men's range. According to company representatives, "the men's line showed itself excellently in retail sales last season, so we are significantly expanding the men's range, including both classic and casual models". Initially, the men's collection consisted of about 300 models - classic boots and low shoes, timberlands, sneakers, sneakers, sneakers, loafers.
Baden also has a line of artificial materials. Understanding that not all Russians today can afford expensive fashionable leather shoes, in 2016, the company offered consumers shoes made of high-quality artificial materials under the FASSEN trademark. Shoes are produced at the same facilities as BADEN, this guarantees high quality products. The brand is developing successfully, FASSEN shoes are presented in all company branded stores, are waiting for their customers and will be widely represented at the BADEN exhibition stand at Euro Shoes.
BADEN continues to develop its franchise network. Such a wide range and diverse assortment gives business partners good opportunities for development and growth. The BADEN affiliate program does not include royalties; commercial equipment is leased for a year and 50% of the cost of the sign is paid. The parent company is always ready to help the new store with the formation of an assortment for the season and timely deliver the ordered goods. And even despite the expansion of its own BADEN range, the company still leaves the franchisee the right to independently create up to 40% of the store's assortment with the involvement of third-party suppliers. Currently, the BADEN franchise network of more than 60 stores. In February and March, new stores will open in Magnitogorsk, Zlatoust, Irkutsk, Penza, Volgograd, Saratov, Lobny, Moscow Schelkovo and Moscow (TC Columbus).
The new BADEN women's collection for the fall-winter 2018 / 19 season will be presented at the Euro Shoes exhibition in February-March of the 2018 year in four directions: BADEN ANTISTRESS, BADEN COMFORT, BADEN ELEGANT ...