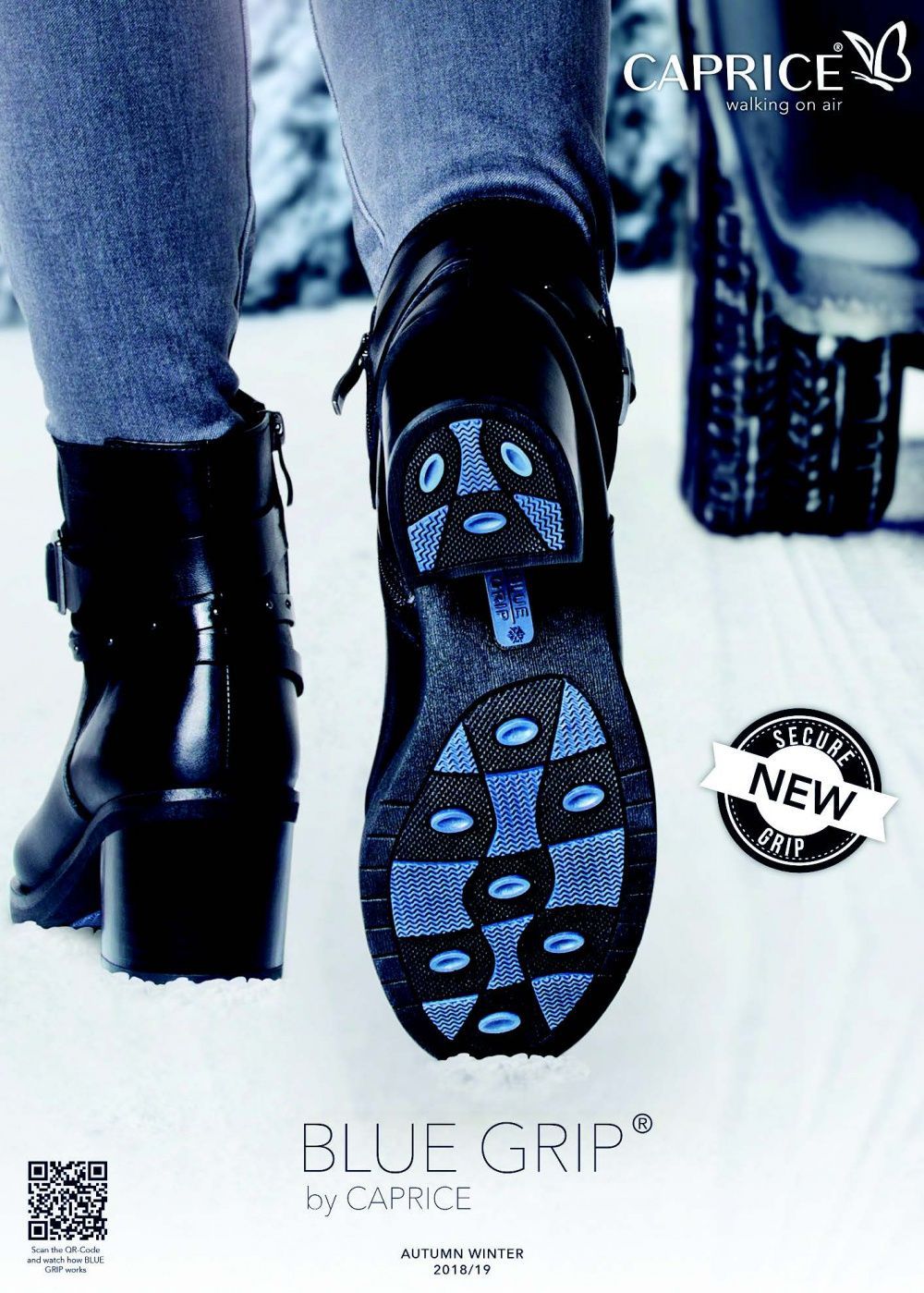 20.02.2018
6856
Caprice Innovation
The manufacturer of shoes from the German Pirmasens launches collections created using its own innovative technologies. One of them is the BLUE INNOVATION LINE line, developed with the latest technology, with an innovative sole and heel.

CAPRICE strengthens its position as a leading innovation company in the shoe industry. The start is BLUE GRIP development, the first
an innovation in the BLUE INNOVATION LINE line, which will be presented for the first time in the 2018 / 19 fall-winter collection. Models equipped with BLUE GRIP technology are distinguished by the design of the sole and heel, the quality of which meets the most demanding requirements and requests for non-slip shoes with excellent grip on the road.
Concave GRIP recesses embedded in the sole and heel are able to adapt to the floor of any structure. Made from elastic
material, these recesses adhere well to the ground, providing maximum stability. Thanks to the combination of different structures and materials of different stiffness in one sole, optimum stability is achieved even on the most slippery surfaces. In addition, the thinnest relief in the profile of the sole and heel, capable of opening and closing, guarantees additional stability on the road. Thin plates used in this technology significantly increase sliding resistance, expanding under the influence of pressure and increasing the friction surface. These innovative elements painted in the characteristic CAPRICE blue color serve, among other things, as a visual identification mark that will be used in all future innovations of the BLUE INNOVATION LINE line.
The footwear manufacturer from German Pirmasens launches collections created with its own innovative ...
Editorial Office Shoes Report