A specialized store is distinguished by the fact that it has a "main" product that defines the profile of the store and the related product that supports it. According to experts, it is often the accompanying product that gives the store an individuality and can even create the necessary atmosphere that stimulates purchases. The task of the manager of a shoe store is to place related products in such a way that the buyer sees and reacts to it, and the seller's task is to catch this reaction and competently offer the "bundle" to the buyer.
Recommendations for the layout and presentation that can be applied to any related product:
The product must be clearly visible. It is scientifically proven that properly placed goods are sold several times better. The most favorable position is considered in the checkout area, directly next to the cashier or behind his back, at eye level of the buyer. Pay close attention to the checkout area! This is where spontaneous purchases are often made.

Have bestsellers in bulk. Products can be exhibited in rows or separately laid out "slide" on the podium. The so-called "American" display should simultaneously signal the demand for the product and its availability: we have prepared a lot of goods, as we are sure that they will be sold. If there is no place to depict "mass", place the product in pairs - at least two per product. The main thing is that he does not stand "alone."

Check that the product is facing up.

Do not be afraid to display similar products in different price categories. Well, when the buyer has a choice, the seller should be able to explain why, for example, two similar insoles are different, what is the advantage of a more expensive insole. But it is important to leave the buyer free choice so that he does not have the feeling that he is obliged to buy an expensive product.

Calculate the presence of "best sellers" correctly so that it doesn't turn out that just in the season something is not enough. A sufficient amount is on the shelf, but there should also be stock in the back room. If you are not sure about any product, then it is better to focus only on "shock" positions.

If you placed the goods in a display case or on a rack with shelves - keep in mind that the closer the buyer is to such a display case, the lower his angle of view. This means that in small rooms it is not necessary to make shop windows or racks with a large number of shelves, since it will be impossible to effectively cover the entire displayed product with a glance.

Do not forget about the light: a correctly executed backlight will favorably highlight the product.

Practice seasonal laying out - when actual seasonal goods are laid out in a separate showcase or on a separate rack. If possible, create a "thematic" picture. For such a product, it is recommended to put separate large price tags. You can highlight a particularly inexpensive product, for example: "Everything on this counter is 300 rubles!"

The calculation works well before the holidays: sets with actual goods in beautiful packaging. Do not be lazy to compose them.

Try the "window" display technique: square wide through shelves are taken, placed on top of each other, sharply relevant / seasonal goods are placed inside. Such a calculation can be done both in the window and in the pre-cash zone.

Watch the packaging: wrinkled or dirty boxes make a bad impression. A dusty box indicates that the goods are "lying around" for a long time and are not in demand. If you provide additional labels for your product, try to make it look neat. Pasted on all sides, the product loses its appearance.

If the product has a size range - be sure to fill it out, do not miss the buyer just because there was no size.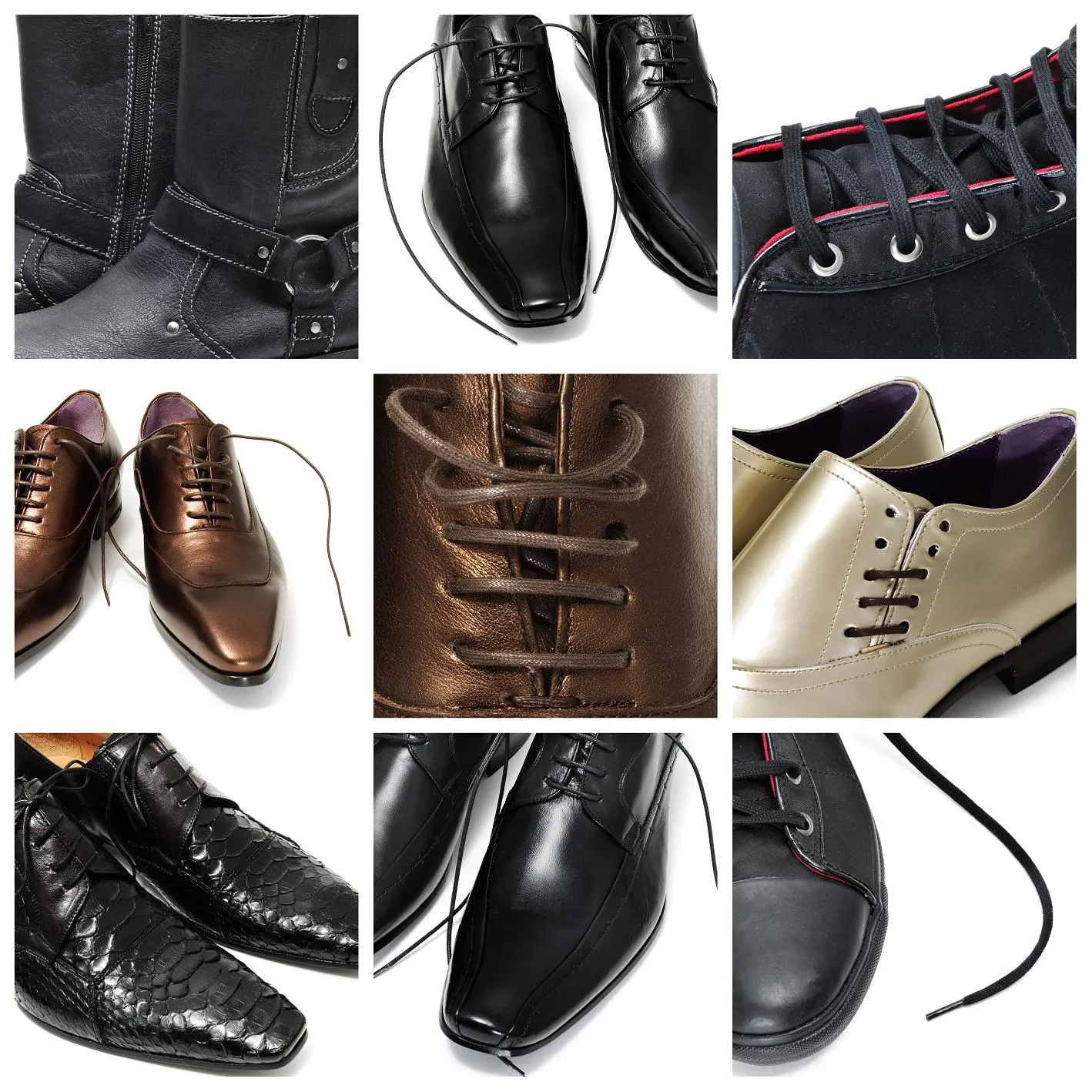 Such a different "jumble"

When it comes to related products for a shoe store, the first thing that comes to mind is shoe cosmetics: creams, gels, sprays, soaks and other shoe care products. The second most popular position is various insoles. Both groups have a pronounced seasonal product in their assortment, which can significantly increase the store's turnover. For example, dirt- and water-repellent impregnations, winter insoles can give a good seasonal surge in sales.
But the assortment is not limited to creams and insoles. What else can you offer the buyer?
In addition to scarves, wraps and scarves, gloves, bags, wallets and other leather goods, there is a product that directly relates to shoes, but, unfortunately, is often not included in the offer of a shoe store. And meanwhile, framed by a variety of useful and practical gizmos, your shoes can sparkle with completely new faces, the "bundle" will help beat different collections and models. These are the following product groups:
Shoelaces

Shoe holders

Shoe horns

Products for the foot (inserts, heels, etc.)

Foot cosmetics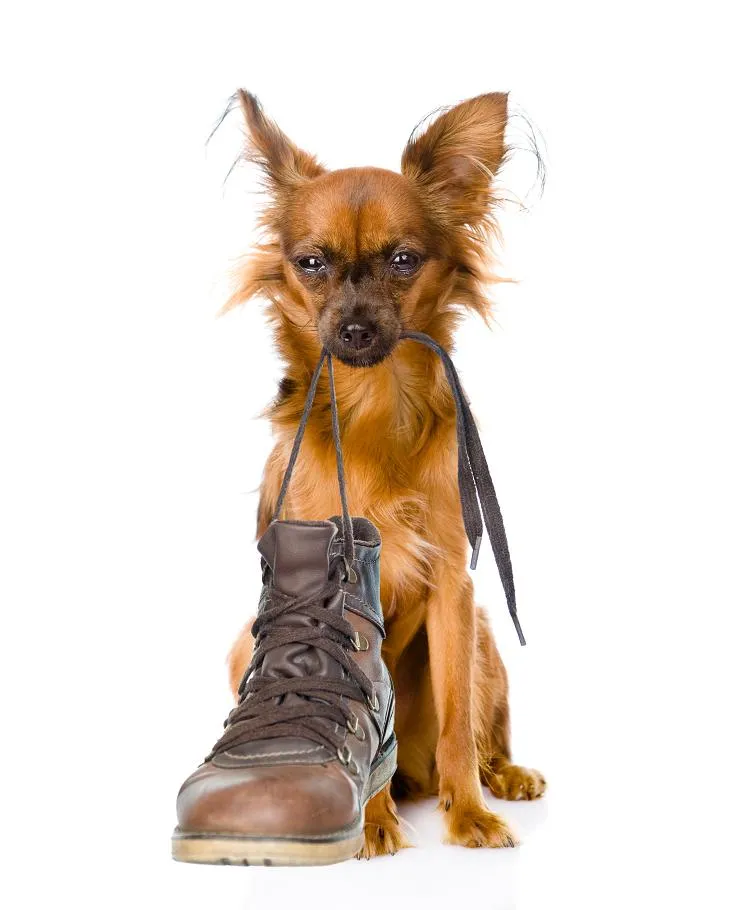 Shoelace business

Shoelaces today are important both functionally and emotionally. Functionally - because it is a consumable for shoes and sneakers. Shoes can still look pretty decent, and the laces are already frayed, or their tip has bounced, or they are completely torn, or they are very light, very dirty and do not wash ... It is logical to buy new ones and bring the shoes back to normal.
Emotionally - because now contrasting laces have become very fashionable. Previously, such a "decor" was a hallmark of sports shoes, but recently you can even see business shoes with bright (blue, red) laces that attract attention. The selected color scheme of the laces can tell a lot about the individuality of a person, his style and character.
Shoelaces belong to the category of a typical spontaneous purchase, so they should be located where the buyer is most ready to make such a spontaneous decision - in the checkout area, for example, on the shelf behind the cashier there are cassettes / boxes with shoelaces. Each cassette must be open so that the appearance and color of the lace is visible. There should be a lot of cassettes, they should signal that the choice is huge, and each buyer will find here the laces of the desired length, weaving and color. It is recommended to duplicate the layout of the laces, that is, lay them out not in one place, but in several. It is possible to place a display presenter or a large glass vase with a wide neck filled with bright laces in the immediate vicinity of the ticket office, the main task of this "installation" is to attract attention.
The selection of laces is huge. For example, the German brand Bergal produces more than 20 types of laces, which are offered in 10 lengths from 45 cm to 220 cm and in a range of more than 30 colors! It is not necessary to exhibit all this gigantic assortment on the trading floor. In each case, you need to be flexible and look, depending on the shoes, which laces can be in demand. If possible, put large price tags next to the drawer cassettes - the buyer should immediately see the price, this will speed up his decision to make a spontaneous purchase. The glass vase, which we have already talked about, can be filled with laces, the same price and put the inscription next to it: "Everything - for 100 rubles!"
"The price of laces should be correlated with the cost of shoes. In the low price segment - inexpensive, standard shoelaces in primary colors, medium and high - high quality shoelaces in a wide range and a wide range of colors. Shoelaces are inexpensive and do not require large investments; retail mark-up is done depending on the cost of shoes. For small items, an extra charge of 100-120% is recommended. However, it can increase if you see that the final price does not scare the buyer, and the turnover of the goods is high, "recommends Julia Belkina, an expert at Westcorn LLC, an official distributor of German brands of shoes and accessories in Russia.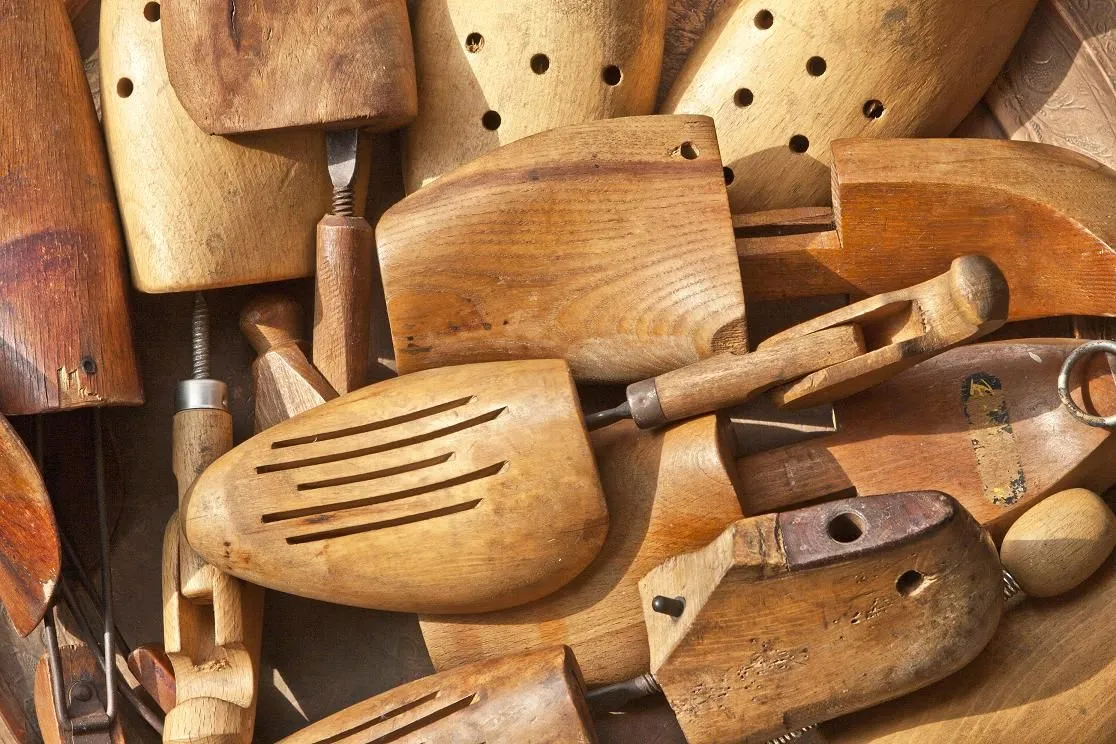 Keep fit!

To be honest, we have to admit: we remember at best twice a year to keep our shoes in shape - when we put them away for seasonal storage. At the same time, most often we stuff shoes with whatever came to hand - newspapers, napkins. Newsprint has only one plus - it absorbs moisture, but does not help at all to give the shoe the right shape, to smooth wrinkles and creases. On the contrary: the unevenness of crumpled paper deforms leather shoes. There is another negative point - newsprint contains harmful substances that go into the lining of shoes and can then have a bad effect on the leather, up to allergic reactions.
A good alternative to newsprint is various shoe holders, spacers and pads. They not only smooth the leather and maintain the shape of the shoe, but also make it possible to properly dry it.
Economy option - plastic spring holders. They are inexpensive, lightweight, they can be taken on vacation and business trips so that shoes do not crumple in a suitcase. They are produced, as a rule, in several forms - for men's and women's shoes.
A more refined option is wooden form holders and pads made of beech or red cedar. Red cedar is the most expensive, but also the most effective material. It exclusively absorbs moisture, the essential oils contained in it neutralize an unpleasant odor, has bactericidal properties, and protects against parasites and moths. The increased ability of red cedar to absorb moisture is explained by the long-fiber structure of wood, which consists of a kind of capillary. A spacer or block of red cedar can absorb up to 40 ml of moisture in 24 hours!
There is also a "golden mean" - mold holders made of foam covered with viscose flakes. They look like plush, very soft and pleasant to the touch. They not only fill the shoes well inside, but also perfectly absorb moisture. In addition, some brands of holders (such as NICO) contain a bactericidal substance that eliminates bacteria and prevents the formation of unpleasant odors in shoes. The advantage of such shoe holders is that they are for different types of shoes, each shape has its own color. They decorate the store and attract the attention of the buyer.
A separate group is the shoe holders for bootlegs. As a rule, they are offered in plastic for different lengths of boots and ankle boots - in a simple design or with automation that allows you to adjust the leather tension.
"Selling mold holders in a store is more difficult than any other product. They are not so cheap to become a spontaneous purchase. In addition, their action is not always obvious to the buyer and some seller explanatory work is required here. But in recent years, we have seen an increase in sales of this product group. True, it should be noted that the increase in turnover is largely due to online commerce, "continues Yulia Belkina. - I recommend choosing a narrow assortment of mold holders suitable for your store. For example, if you have a lot of men's shoes, you can make a small set of related products suitable for a "mobile man": a sponge with impregnation to make the shoe shine quickly, a shoehorn and plastic shoe holders. This will be a kind of mini-gentleman's set for business trips. If the store is mainly for women's shoes, it makes sense to offer a good selection of foam holders, their bright colors, reasonable price, and a pleasant velvety surface should attract attention. Such mold holders can be placed, like a bouquet, in a small vase in the checkout area, or fan out in a display case. It is recommended to lay out at least five different forms: classic, comfort, boats, round, pointed ".
To expensive boots made of genuine leather, you can offer form-holders for the bootleg. Many models are made with a hook that allows you to store boots in limbo. To demonstrate the action, it is necessary to have boots in the hall with inserted holders. If the store has a screen, a good visual support will be a video clip showing the advantages of the form holders.

Horn, yes not musical

Of the variety of shoe horns, the most popular are classic metal and gift. Metal should be of high quality, which do not bend or peel off. Horns with a length of 15 cm, 56 cm and 70 cm are in great demand. The latter are especially suitable for comfort class shoes, which are bought by elderly people. It is good to have the same horns on the trading floor and for sale. The buyer used the horn to try on shoes - you can offer him to buy a "horn" horn.
Before the holidays, gift horns with different knobs are actively sold. They are not cheap, but fall into the category of "worthy gift". Use time effectively before the holidays, choose "thematic" horns - for example, in the year of the Horse, horns with knobs in the shape of a horse's head sold well. Have an assortment of soccer or golf horns. There is always someone who wants to make such a gift to a friend-fan of these sports. You don't need to stock up on "thematic" goods; carefully monitor sales and complete the sales. Practice shows that shoe horns with the "duck" motif are most popular, and skull horns sell well on Halloween.
If the store has a video surveillance system, you can put designer horns directly at the entrance to the store in a large vase or umbrella stand.
To the joy of troubled feet

A shoe store is not a pharmacy, however, experts recommend keeping a range of products for almost medical purposes in stock. These are products made of silicone or gel that protect painful bones and joints of the foot. According to statistics, more than 50% of the adult population of Russia have problems with the foot. The most common "female" problem is the so-called hallux Valgus - the curvature of the first toe. It is possible to get rid of the deformation of the foot bones only surgically, however, using the so-called bursoprotectors, you can protect the diseased bone from inflammation, the joint from further deformation, and also reduce pain. A doctor's recommendation is not required in this case, the products are worn exclusively for preventive purposes.
For shoe stores, manufacturers recommend a mini-set of such products, which includes:
corrector of the thumb - an insert in the form of a barrel separating the thumb and middle toe, aligning the position of the thumb;

bursoprotector, protecting a painful bone and correcting the position of the thumb;

tread rings and fingertips protecting shabby, irritated, deformed toes.
The maximum is 4-5 products, while the seller must know and be able to briefly explain to the client the purpose of each of them.
Now there are a huge number of such products on the market, so you need to be careful in choosing a supplier and give preference to trusted brands (for example, in the low-cost segment these are products from Sholl, in the premium segment - Bort Medical). It is important that the products are made of high-quality material that does not cause irritation and allergies. The display of goods for "medical purposes" is done only in the checkout area - on a separate stand-presenter. Ideally, there are laid out advertising, informational materials about the product - brochures or booklets.

Cosmetic things

Cosmetics for the feet have the right to life in a shoe store. Moreover, if you represent a small line of such a product, then it has no competition. Typically, cosmetic products are drowning in a sea of ​​their own kind. In a shoe store there is a rare opportunity to separately show an assortment of specialized foot products. A similar opportunity is only available in a pedicure or podology salon (Podology is a branch of medicine dealing with foot diseases - Ed.).
The assortment must necessarily meet seasonality. In the autumn-winter season, the leather dries especially, cracks, so you can offer nutritious, oily creams for the feet. In the spring and summer, the emphasis is on refreshing, cooling and deodorizing sprays, as well as on anti-rubbing, colostrum, healing creams. Very popular are tools that combine several functions.
But you should not get carried away with cosmetics - select 4-5 products, place them if possible in the checkout area, accompany them with brochures and a description. Before starting sales, give your sellers something from the cosmetic range - they should sincerely praise the goods, for which they need to try it in practice. Choose such brands so that the buyer does not see them at every step and, especially, in supermarkets. Before the holidays, you can make small cosmetic sets, beautifully designed, in elegant packaging, and offer customers when they have already chosen shoes.
This article was published in the 134 issue of the print version of the magazine.
The specialty store differs in that it has a "main" product that defines the store profile and supports its product ...