The transfer of distribution rights in Russia and the CIS countries of several trademarks owned by the Disney Corporation was discussed at a meeting between the president of the company "Analpa" Pavel Gekhtin and the president of BBC International, vice president of the Association of US Shoe Companies Robert B. Campbell on January 27 in the city of Boca Raton (Florida, USA). Immediately after the meeting, we turned to the president of the company "Analpa" for clarifications.
- Tell me, Pavel, why is the Disney brand interesting for your company, which owns such a strong children's brand as ID !,?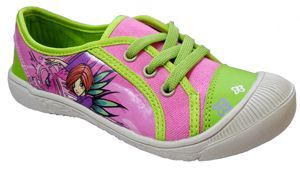 - Let's start with the fact that Disney is not only a brand, but also a lifestyle for young people. Any product in the United States or Europe that depicts a Winnie or Hannah Montana bear cub is lusty for a child or teenager and a guarantee of high quality for its parents.
Notebooks, pens, satchels, sneakers with the image of your favorite heroes are simply swept away from the shelves.
Arriving home from school, the children immediately run to the TV to watch their favorite series with the participation of Hannah Montana or the heroes of the Classical Musical. They imitate their heroes, sing their favorite songs with them and wear things with their image.
In Russia, children have their idols, but Disney characters also play a role in shaping their taste. At the end of last year on the screens of cinemas was the series "Cool musical. Graduation ", teenagers really liked it.
And now about why Analpa needs this.
Our baby brands are very strong in two market segments: low (Teenidi) and mid-low (ID!). Our target audience is children and adolescents from 8 to 14 years. By acquiring a Disney-branded product license, we are expanding the age range of our audience and strengthening our position in existing segments.
- Is there a difference between sales of shoes with the Disney brand in the USA, Europe and Russia?
- Yes, and significant. In America and Europe, these shoes fall into the mass-market segment. Its main sellers are large discounter chains: Wal-Mart, Target, K-Mart. Due to the huge customs duties on children's shoes and jumps in the dollar, Disney brand shoes fall into the middle price segment and cannot be sold in the mass shoe segment.
During negotiations with the Air Force, by the way, one of the topics was the opportunity to reduce costs due to advanced production technologies and placing orders at Russian enterprises. As a result, we came to a mutual agreement on this issue.
- What other topics were raised during the negotiations?
- Firstly, we discussed quality standards in the Russian Federation and countries of Europe and the USA. In Russia, there are many requirements that are not found in other countries, and this must be taken into account in production: insoles and lining made of natural materials, closed high heel of shoes, etc. On the other hand, the USA has very stringent toxicity parameters, our chemical parameters are softer than theirs. In the end, we decided to produce the highest quality and safest shoes, even if Russian GOSTs do not require this - we will do it despite the cost increase. After all, ensuring the health of our children is the most important factor in any business related to children's goods.
Secondly, the issue of quality control was discussed, and an agreement was reached on joint control of the shoes produced at all stages of production.
Thirdly, we agreed that Russian designers will participate in the development of collections, this is important for taking into account the specifics of the market.
- What experience did you gain during these negotiations?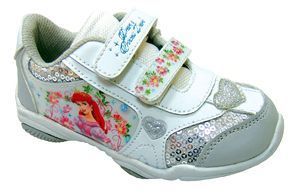 - Faced with a professional foreign shoe company, every time you understand how much more needs to be done to Russian shoe makers. All processes in such companies are put, as they say, on stream. Everything is unified, each operation has detailed instructions. Modeling is mainly computer, which not only greatly facilitates the work of the designer, but also increases labor productivity tenfold. Up to two hundred models are developed per day, which, after approval by the owner of a license, are put into production.
- Did you say "this or that license"? Does your partner have several?
- Oh yeah! The Air Force is a huge company, perhaps unparalleled in our market. In addition to all Disney brands, she has licenses for the production and sale of shoes by Guess, Polo Ralf Lauren, Quicksilver, Roxy and some others.
"Is Analpa going to get distribution rights for any of these brands?"
- The brands, of course, are very strong, but you cannot grasp the immensity. We'll start with four brands: Disney's Winnie the Pooh, Cars, High School Musical, Hannah Montana. If the business "goes", then we will think about other licenses.
- When and where can I see licensed shoes on sale?
- For the Spring-Summer 2009 season, we released trial 50 000 pairs, which we plan to supply to several networks: Detsky Mir, Paris Commune, Ekolas, Rossita, Shoe Factory and others. First deliveries are scheduled for February 2009.
- And when do you start developing a new winter collection?
- The autumn-winter assortment has already been developed and is located in the office of AI Di in Moscow. The schedule of exhibitions and presentations will be announced immediately after agreement with the Russian office of Disney.
For your information:
| | |
| --- | --- |
| Stamps to be managed by Analpa | Countries |
| Disney's Winnie the Pooh, Cars, High School Musical, Hannah Montana | Russia, Belarus, Kazakhstan |
| Disney's Princess, Disney's Fairies, Disney's Winnie the Pooh, Disney Standard Characters (Mickey, Minnie, Donald Duck, Daisy Duck, Goffy and Pluto), Cars, High School Musical, High School Musical 2, High School Musical 3, Hannah Montana | Ukraine |
The transfer of distribution rights in Russia and the CIS countries of several trademarks owned by the Disney Corporation was discussed at a meeting of the President of the company "Analpa" Pavel Gekhtin and ...