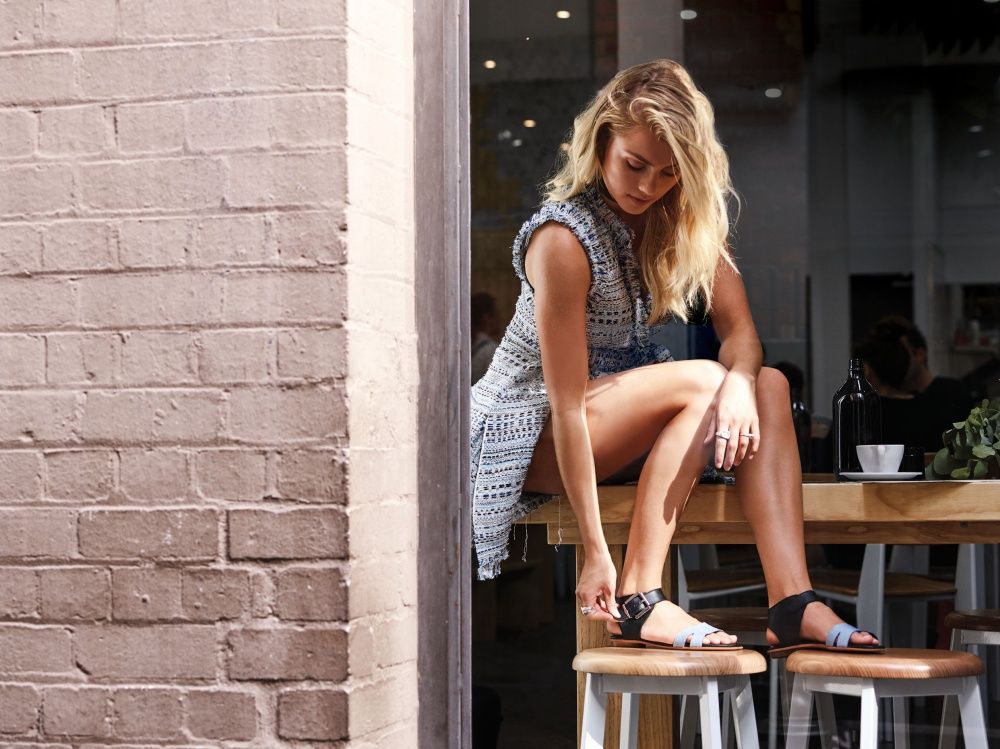 Advertising
15.08.2017
2418
EMU Australia 365 Concept
SOHO Fashion presents a brand that is truly unique and arousing interest with its bright national character. The truly Australian shoe brand EMU Australia was founded in the middle of the last century, but the original name borrowed from the national symbol - the Emu ostrich - was given to it only in 1994.
The brand's iconic model is traditional Australian sheepleather boots, whose design was borrowed from surfers who invented shoes that instantly warm their feet after a long stay in the ocean. The brand's developers have improved the model, which today distinguishes itself from competitors by such features as moisture resistance, anti-slip sole, and wool of the highest quality, which ensures heat preservation up to -30 C. The moisture resistance and heat resistance of materials of the EMU Australia brand are confirmed by the international organization SATRA (UK).
Each brand collection is an implementation of the chosen 365 concept from EMU Australia, which implies a wide range of shoes for all occasions: for long trips in the cold and heat, for relaxation and active life in the metropolis, for special occasions and for home comfort, for adults and children. In the manufacture of shoes, Australian-made materials are used with an emphasis on naturalness, with minimal use of chemical bonding, with environmentally friendly manufacturing techniques.

The current EMU Australia collection maximally reflects the basic principles of the brand: the high quality of the materials used, colors and textures, borrowed from nature itself. Laconic silhouettes are complemented by a large number of casual details, cork heels and an elegant wedge, leather stripes with exotic embossing.
The SS18 collection of the season is distinguished by a wide selection of practical models that can be worn from morning to night - the brand's developers traditionally paid special attention to the comfortable fit of the shoe on the foot, complementing it with a flexible and ultralight sole. The conceptual presentation of children's shoes deserves close attention. The brand produces a naughty collection, the main motive of which is bright animals, which, of course, attracts the attention of kids,
forming brand loyalty since childhood. For little fashionistas, EMU Australia designers have developed the Tweens collection, which will be the premiere of the SS18 season. Shoes are presented in it, the design of which intersects with the female model range, which will help to make up "mom + daughter" images and make shopping truly fascinating. SOHO Fashion Company invites you to get acquainted with new models of the colorful collection of EMU Australia SS18 season in Moscow -
showroom on Friedrich Engels St., 75st.11.

The company SOHO Fashion represents a brand that is truly unique and provokes interest with its vibrant national character. The truly Australian shoe brand EMU Australia was founded back in ...
Editorial Office Shoes Report