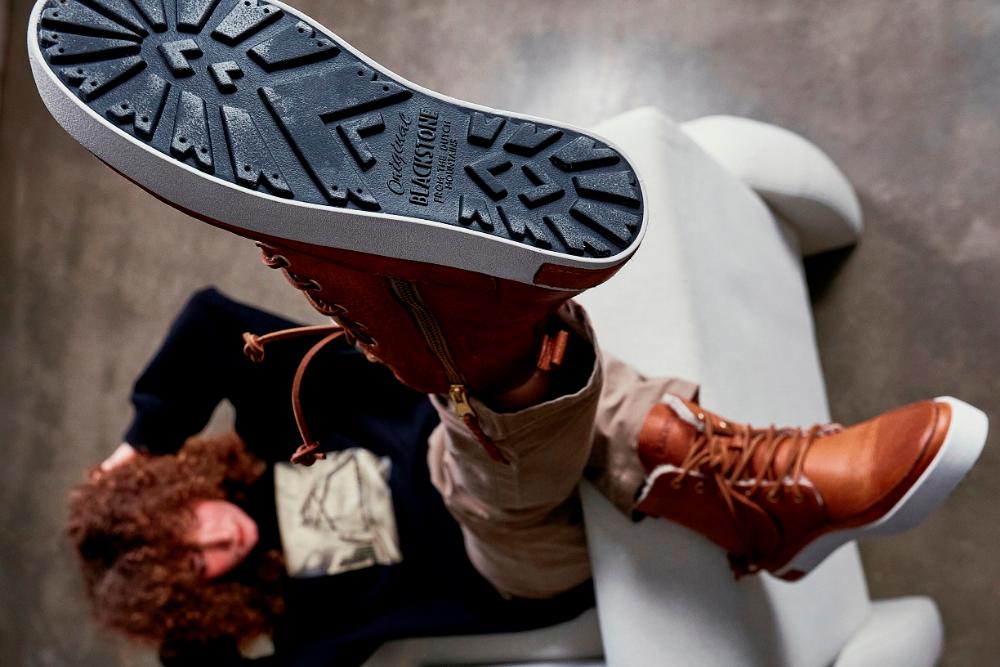 20.01.2023
2719
The European brand BLACKSTONE invites you to the presentation of the collection from January 30 to February 03, 2023
Last year, a number of global fashion brands such as Nike, adidas, Vans and The North Face suspended their work in Russia, while the European footwear brand BLACKSTONE remained on the Russian market and steadily holds its position, having proven itself to be of high quality, authentic design and great fit.
The BLACKSTONE company is engaged in the production of stylish men's and women's casual, designer and sports shoes. All brand shoes are handmade from high quality and durable materials - soft grained leather, suede, fur, nubuck, as well as using rubber soles from Indonesia.
The company plans to continue its active activity in the territory of our country, the company is aimed at expanding the assortment offer.
Dear partners! The European shoe brand BLACKSTONE invites you to the presentation of the new collection "Autumn-Winter 23/24".
The new collection "Autumn-Winter 23/24" has a wide selection of trendy models from premium handmade materials, men's and women's casual, model and designer shoes.
The presentation of the new collection of shoes, which can be bought in bulk, will take place from 30.01.2023/03.02.2023/26 to XNUMX/XNUMX/XNUMX at the address: Moscow region, Krasnogorsk district, XNUMX km, business hotel "Riga Land", transfer to the hotel and back is provided from m. Strogino.
Company NYHAVN — exclusive representative of the European premium footwear brand BLACKSTONE on the territory of the Russian Federation and the CIS countries.
For more information and pre-order, please contact our manager:
моб.: 8-913-897-61-64, e-mail: info@nyhavn.ru
Last year, a number of global fashion brands such as Nike, adidas, Vans and The North Face suspended their work in Russia, while the European footwear brand BLACKSTONE remained in Russia…
Editorial Office Shoes Report