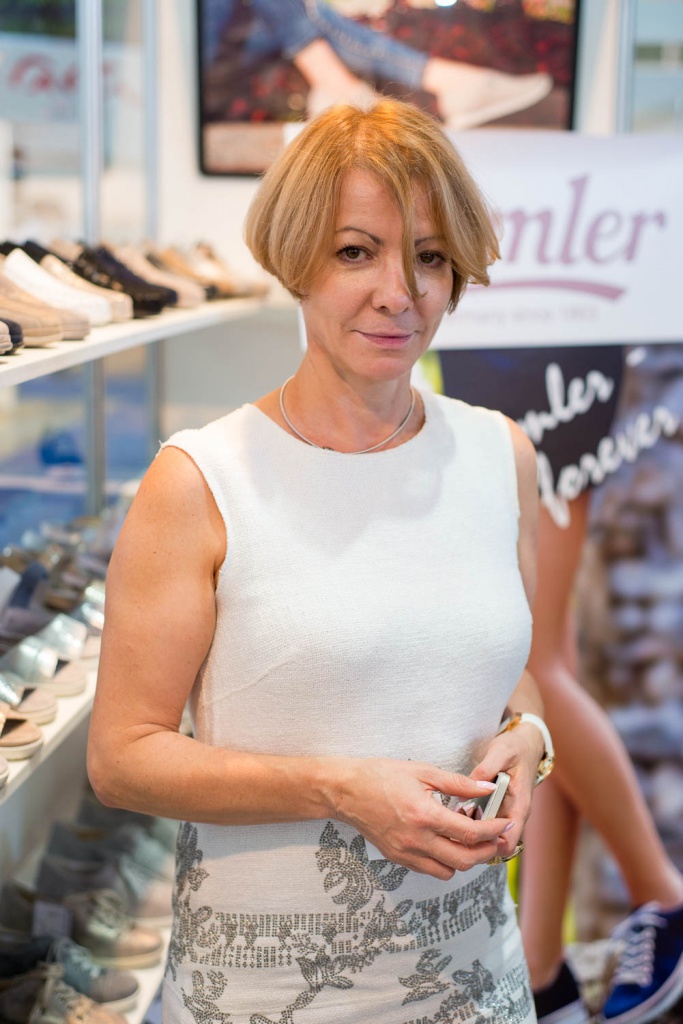 Discounts at the beginning of the season, a focus on lower-price care, a decrease in margins are some of the touches that describe the current situation in the Russian shoe market. The head of the Fashion Comfort shoe retail franchise project, Elena Wagner, believes that working with low margins in 2016-2017 is the fate of most players. She talks about the company's anti-crisis strategy in an interview with Shoes Report.
Elena, in your assortment there are premium brands and shoes of the middle and low price segment. It turns out that the Fashion Comfort collections do not have strict price differentiation?

Not certainly in that way. Relatively inexpensive shoes of the Keddo and Caprice brands appeared in connection with the crisis. Previously, these brands were not in our collection. The lowest price in our assortment was ARA shoes, it actually was part of the comfort category shoes, which, according to the name and concept of our retail, must be present in our collection. We decided to add KEDDO also in view of the fashion for sports-style shoes. These are really inexpensive shoes, and they sell well enough. Her sales in our network started last spring-summer season, then we also got the Caprice brand.

And are sales going well?

Relative to. Of course, many of our customers do not want to give up premium brands and prefer, for example, to wait until discounts. Dear brands are now not very actively sold. Next season we do not plan to change the assortment, and the KEDDO and Caprice brands will also be present in our collection.

Has the demand for shoes evened out by the end of the year?
In the summer season, it seemed that the situation was getting better (there was a slight surge in purchases, but in the summer, in general, the number of pairs bought is higher than in the winter season). This summer we had an increase in sales, and it seemed that we had reached the bottom and started to go up a little. But now, judging by the sales of autumn, it is already clear that there has been no upswing. In September and early October, sales were more or less normal. But in any season there are peaks, in the fall - this is the beginning of the season, when they are preparing for school and the wardrobe is being updated, then the demand for shoes increases with the onset of frost. Last fall, we did not feel these sales peaks. By the way, there is another point: people have begun to use Internet resources more actively, and prefer to buy shoes online.
Do you have an Internet direction that is also actively developing?
We launched the online store only in 2016. We were a little late with this, but now we are gaining momentum.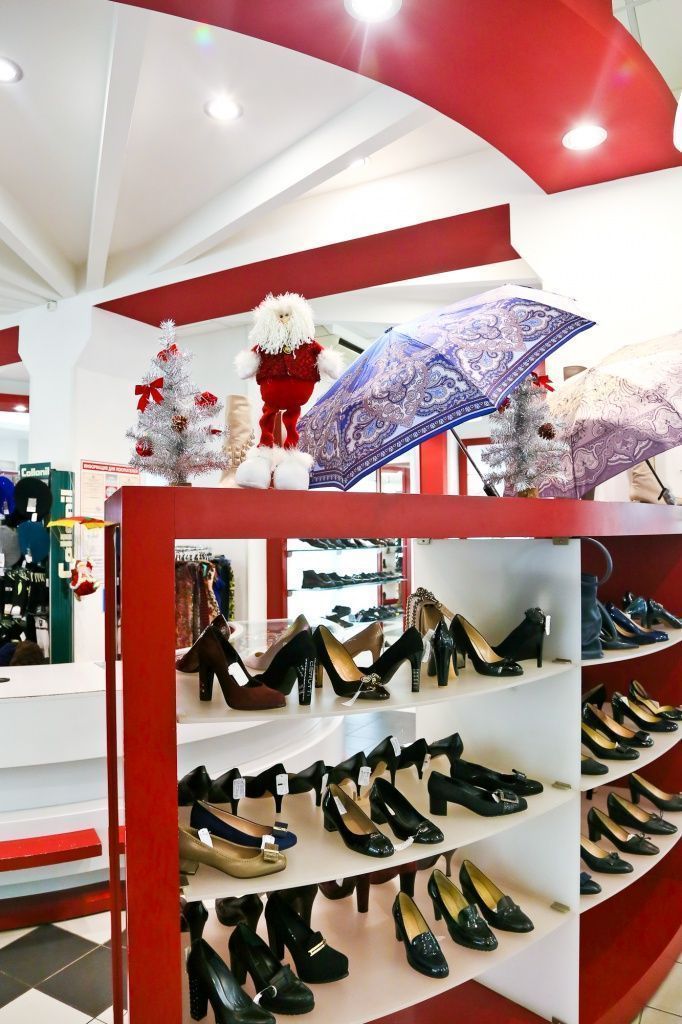 In your opinion, was 2016 a more difficult year for a business than the previous one?

It's hard to say ... In the spring-summer season we had an increase, in the autumn-winter, compared to the 2015 year, there is a decline. An exact conclusion can be drawn from the overall results of the year ended.

Your retail began its development in the crisis, 1998, year, then there was the crisis of 2008 year. Is the current crisis probably the most difficult for shoe retail?

Perhaps yes, because it is protracted. This is a global crisis and the difficult economic situation is observed not only in Russia, but, as I see from my working trips to Europe, and in Italy, Spain, and Portugal. It is felt even more sharply in the Russian shoe market, since during our oil boom, shoe consumption was generally higher than in European countries.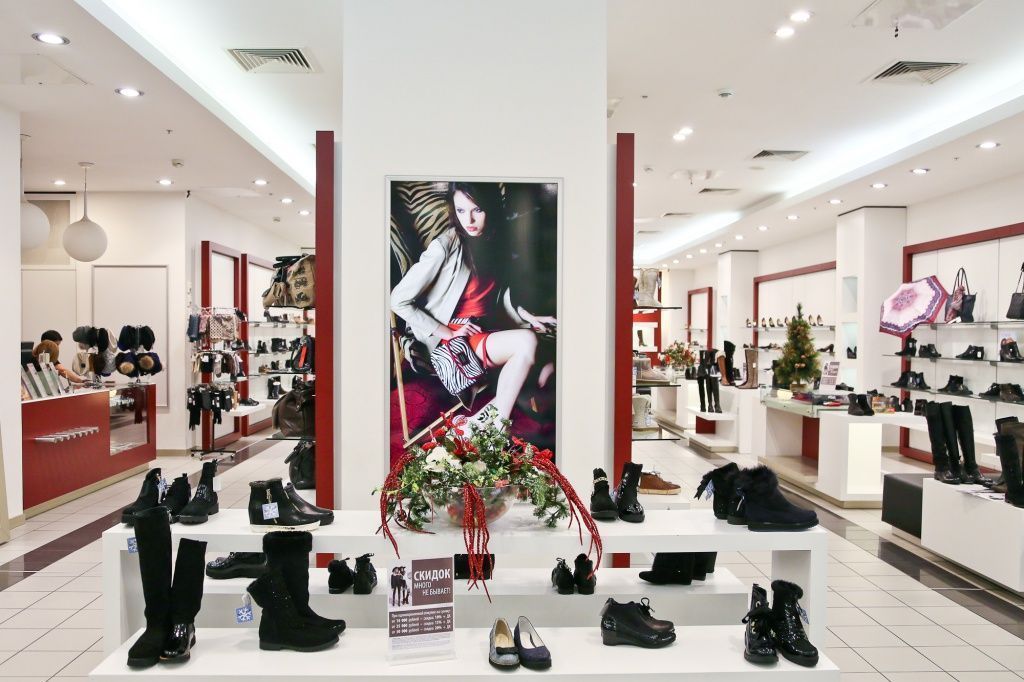 What are the feelings for 2017 year, will prices for shoes increase?

It is difficult to say that now everyone is working on the basis of reducing their margins. People are not ready to buy shoes at the full price.

What anti-crisis measures have you applied?

The main measure is discounts from the very beginning of the season - up to 25%. We have a discount program for loyal customers (discounts on a customer card from 5 to 30%) and, in addition, we also set a discount on goods in stores.

Do you have a feeling that competition has declined in the market, are players leaving?

The supply of good shoes is really declining. Including us, as retailers, we are forced to add shoes of a lower price segment to our collection, others also arrive, and reduce the volume of purchases. In the medium and premium segments, this is even more noticeable. Everyone knows - demand determines supply.
Probably, there is some kind of rotation of players in the market, the owners of the networks are changing, some individual stores are closing. We have 13 stores in Moscow, this is an affiliate retail, not a single one of them closed in 2016, but there were no new ones. At one time, we also tried to develop our retail in St. Petersburg, but sales did not go there, and we had to curtail this business. And in Moscow, our stores are mainly located in shopping centers, but there is also a street retail - in the vicinity of the Paveletskaya station, on Maroseyka street, on Leninsky Prospekt.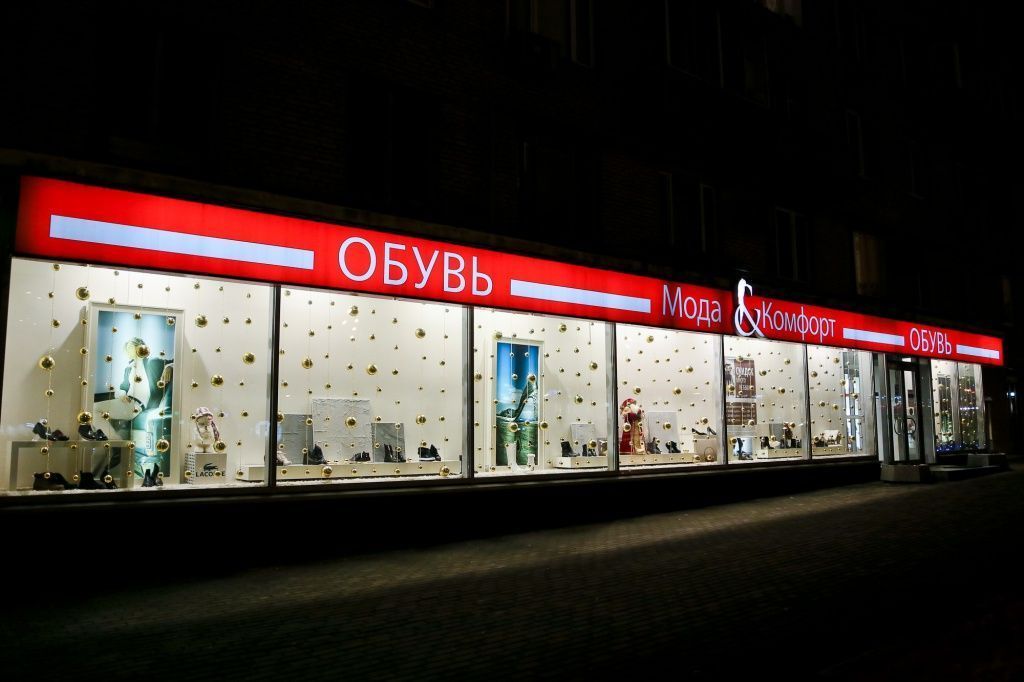 And how does street retail retail work?

It all depends on the particular store, and I must say a big role is played by the staff. For example, despite the fact that before Leninsky Prospekt was considered one of the best shopping streets, now in our store on Leninsky there is a fairly low traffic, and yet, sellers in this store manage to sell goods to almost half of those who enter. And there are stores that have very high traffic, and sales at the level of 5%. We have a small store on Maroseyka, but it has very good performance. There are a lot of shoe retailers on this street, and although there are competitors next to us, we have good sales.

That is, if you have a store near competitors, does it attract a flow of customers, increase traffic and, as a result, increase sales?

Yes, on Maroseyka our neighbors - Rendez-Vous and Econika, also had a Salamander store, but it closed. It is difficult to say that it is better to be located in a shopping center or on a shopping street, it all depends on the specific place. But I think that the future is still for shopping centers. For example, if we are talking about impulse buying, then people now go to shopping centers for entertainment - to spend time, walk, gawk, this, in particular, is evidenced by the large number of product returns on Mondays. On weekends, there is an increase in sales at shopping centers, and on the street retail, on the contrary, on Saturday and Sunday, traffic and the number of purchases are reduced. And on Monday, returns are going on in stores in shopping centers, which means that shopping center visitors are more likely to make impulse purchases.

Last season, the German Semler shoe brand appeared in your collection, what attracted you to this brand?

Our Semler brand has replaced ARA shoes, which are no longer in our collection. These are comfort shoes, but they belong to the premium segment. Semler is one of the few shoe brands whose products are actually made in Germany. We signed a contract with the manufacturer and for the next spring-summer season, we will pay great attention to this brand.

What are Fashion Comfort's plans for the 2017 year, for the future?

While our task is to survive difficult times, we need to preserve what we have and try to reach a good level of sales, a separate task is to develop online sales and online marketing.
Interviewed by Marina Shumilina
This article was published in the 144 issue of the print version of the magazine.
Discounts at the beginning of the season, focus on moving to a lower price segment, lower margins - these are some details describing the current situation on the Russian market ...