In building a full-fledged shoe production in Russia, the state should pay attention to two factors - loans and taxes. If you correctly rebuild the economic system, the development of the industry will go by itself, says Vladimir Timofeev, head of the Giotto shoe manufacturing enterprise. The SR correspondent talked with the entrepreneur about the possibilities of import substitution in the shoe industry and the prospects of Russian manufacturers.

Giotto company - founded in 1998, is a leading Russian manufacturer of women's shoes, works with high-quality natural materials made in Italy. The company has two production sites - in Moscow and Kaluga. The volume of production - 120-130 thousand pairs of shoes per year.
Vladimir, you adhere to the position that the shoe industry in Russia will not go far without state support. What is being done in this direction now?
Of course, for real development, it is necessary for the state to take a course towards the implementation of industrial policy, conditions are necessary for the development of medium and small businesses. And it seems that there are some programs, but essentially nothing changes.
Despite the shortage of raw materials from Russian leather plants, it was both exported and exported, the same thing happens with the semi-finished product. Raw materials are not enough for domestic consumption, and this process requires regulation by the state.
Regarding money: the banks with whom we were negotiating are interested in investment projects from 3 billion rubles, and we need only about 500 million. There is some kind of program in the Ministry of Industry and Trade of Russia, but there are no specialists who are able to evaluate the borrower, therefore they prefer to refuse than taking risks. Today I can't go anywhere with my project, the money is very expensive, and taking loans for industrial purposes at a large percentage is unprofitable, since investment projects in the manufacturing sector have a fairly long payback period.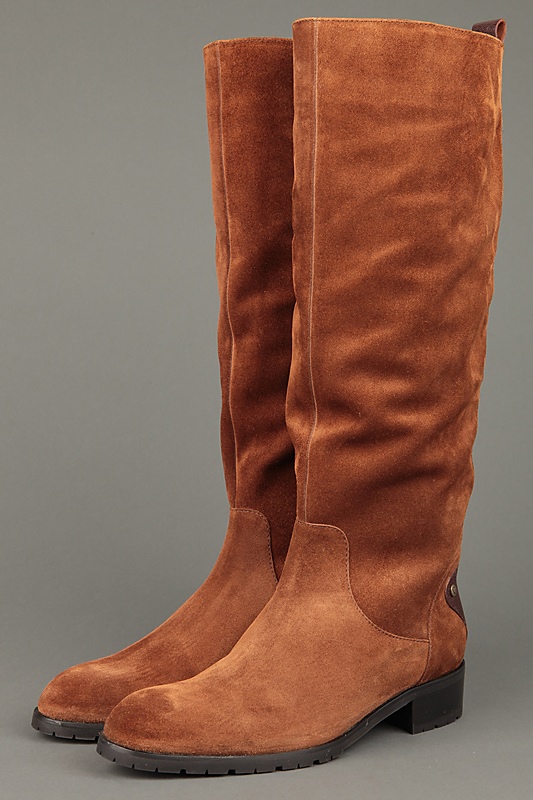 Giotto Boots
Besides cheap money, what else is missing?
In fact, give us money and do not bother! Although a serious burden on business is provided by the current tax system. Taxes in our country are cosmic! In Turkey, for example, an imputed production tax is used. Perhaps, two factors play a role for development - loans and taxes, it is worthwhile to competently rebuild the entire system, and development will go on its own.
Russia's current demand for footwear is 250 million pairs a year, but we can actually produce only 50 million pairs. Our market is an unplowed field, and it is enough for the state to pay attention to the industry, choose operators who can be entrusted with development, and in 10 years we ourselves, the participants in the footwear market, will create everything.
Another important problem - in addition to production, we do not have the infrastructure, auxiliary materials. After all, the product has not only leather, but also backdrops, toes, insoles, soles, accessories, glues, threads ... And in Russia even paper with cardboard of the right quality is not produced! We buy imported cardboard, because the Russian one has very heterogeneous quality. We are forced to buy everything from foreigners. Now our company is trying to minimize the import component in the product. We buy basic materials, leather and fur in Russia, but all auxiliary components, although purchased domestically, are imported. On average, the currency component in our product is about 20-30%.
The production price of our shoes increased by 10-15% from last year's level. We were forced to raise the price, since the price of leather and all related materials went up. In the cost of leather, the currency component is about 40%, since we do not produce the chemicals that are necessary in the processing of leather raw materials, many other components are also imported.
Your production has been developing for many years and, apparently, quite successfully?
This, as they say, is not thanks, but contrary. And then, what does it mean successfully or unsuccessfully? The manufacturer has a measure of responsibility to his citizens. You can run to sell Chinese goods or low-quality European, Brazilian, Mexican, or you can create jobs in your own country and make a high-quality product for which you are not ashamed.
Giotto was founded in 1998, RalfRinger appeared even earlier ... The CEO of the company, Andrei Berezhnoy, was only doing what he called on the state to pay attention to the footwear industry and create conditions for its development. But nothing happens ...
Indeed, no one hears us!
And can there be an interest in a large commodity business to invest in tanneries, footwear production?
The fact is that oligarchs are not interested in projects worth 10 million dollars, they are ready to consider projects from 200 million. Time and human costs are the same for a project of 500 million, that for a project of 10 billion, but we are used to counting on easy quick money. nobody wants to mess around. Even if investment funds are created, their profitability is even higher than that of banks, that is, loans for business are even more expensive. Therefore, relying on interest from large investors is difficult.
Or can someone repeat your success?
It is difficult to say whether this is success or failure, we are simply stubborn like rams and fight in order to preserve what we have created. For the last three or four years our business has been at a loss. Since 2012, the entire footwear market has been falling, which affects both retail and manufacturers. Everybody hopes that the current year will somehow level the situation. In general, shoe business is a craft, and it takes a lot of effort to create a factory. It only takes 3-4 years to set up production.
Currently, exchange rate differences give the Russian manufacturer certain advantages. And today, many rushed to open shoe factories in Russia, but most do not understand what they are doing.
A huge number of new industries appeared on the market, a la workshops that give ridiculous prices and it is not clear how they will work for these prices. It is clear that there are different niches. But many, seeing how low the price offered by Bright (a production company of the Francesco Donni brand), decided to set their price at the same level, not realizing that Bright had a completely different material market, it was developed and developed. I think that not all beginners will survive until the New Year. Only the most competent and stubborn can stay on the market.
It turns out that without state support, we can only expect the development of the industry in the shoe segment more or less simple in production?
In general, yes, something more serious, analogues of some world brands are unlikely. In China, there was a powerful development of the industry, since there was a state program, serious investments were made in the construction of factories, equipment, and incentives were introduced for manufacturers. I have no expectations that rapid growth will begin in Russia now.
Neither retail nor production can today receive decent money for the purchase of products. Banks do not want to be placed in rubles. When the currency grows, they don't have to do anything - sit and be rich. And in order to build a new line, we need to build a building, buy equipment, assemble a team, be staffed, we need money, and loans at 16-20% per annum are a rather high rate, we do not earn that much. In Europe, the rate is minus, and even in a crisis, Europeans continue to invest in their own production. And although we shout about import substitution, nothing is being done in fact.
Probably, while no one understands how long this situation can last, and there is a feeling that it can still return to normal ...
There is a certain uncertainty. The point is that if the ruble / dollar exchange rate strengthens to 60, it will be profitable to run back to China and buy products there. But this is absurd, abroad you need to buy something that we can't produce at home, for example, in China - tea, but not shoes! If we have a developed shoe industry, the Chinese will never be able to compete with us. The globalization process that has been actively going on over the past 10-20 years has led to job cuts in different countries, and everything says that we need to turn back. Because if the domestic economy dies, there will be nothing to feed people.
Italians in the 2004 year sounded the alarm that their brand Made in Italy was dying ...
With the Italians, who worked in the domestic market in the high-quality segment, nothing happened, they, on the contrary, increase volumes. Of course, they placed something abroad that they could not produce domestically ... Although in the Italian footwear industry today, too, things are not going smoothly: due to rising prices, orders from Russia have been greatly reduced. But now, as the euro approaches the dollar, the American consumer has begun to return to the European market. Still, Italians make a very high-quality product, and the Made in Italy brand has not lost its strength.
Tell us about your plans for the coming year. Your feelings, expectations?
There are no special plans, we are working. The production development plans include a task - to make specialization by flows. If we achieve this, the cost of our products will be able to compete with all imported counterparts. But in general, it is extremely difficult to predict something for the market, even impossible. The ruble will strengthen the state, and everyone will again run to China to feed the Chinese workers. And what our workers will eat - nobody cares. This is because the business of a Russian speculator and retailer is, in the main, "geared" to profitability, there is no moral component in it.
The basis of being is morality, and business is part of being. If you look from this point of view, those who today do not think about their people are enemies themselves. Who will buy what they bring? Where will our people get the money if oil no longer costs 150 dollars? In fat years, we threw out these petrodollars, and the country did not develop. I hope this error does not happen again.
____________________________
Interview conducted by Marina Shumilina
With the support of the state, the development of the footwear market in the country will take 10 years, - the head of the Giotto company Vladimir ...