On the Moskva River, in the vicinity of the Museon Park, the ship "Valery Bryusov" stands at the pier, on which small shops of Russian designer brands are open. Among them is the brand of original Notmysize handmade shoes.
The founder of the brand, Leon Krayfish, started production of shoes in the 2006 year. But, in fact, only now the shoe brand born in St. Petersburg began to gain popularity and interested retailers - multibrands and affiliate retail.
Leon, how did it happen that you began to design and sew shoes?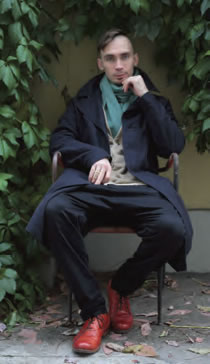 I was born in the Komi Republic, my dream was to engage in fashion design, so I moved to St. Petersburg. It was there that from the 2002 of the year he began to fully engage in clothing design, and in the 2006, shoe design was added. Then the Notmysize project appeared. At first I developed the design and sewed shoes from friends who started production of shoes even earlier, then, with the development of increasingly complex models, I began to create my own studio.
At that time, it was classic and semi-classic shoes to order. I tried to find new solutions in the design, came up with budget options - for example, I produced unlined shoes, one-piece, thereby winning cost. Notmysize shoes are completely manual labor: tailoring, tightening, cutting, each pair is a work of art. Machines are used only for tousing and milling the soles, the press is used for cutting to cut according to the patterns. Partially we use Russian materials, but mainly European leather.
Did you initially study shoe design somewhere?
You can say that I am self-taught. At the St. Petersburg University of Technology and Design, at the Department of Textile Design, I studied for only a year, after which I realized that the design school there is weak. At least that was the case at the time. I decided to follow the path of self-realization and began to sew my first models myself, simultaneously studied internal business processes, and then began to make my own clothing collections. I showed them at Defile on the Neva, but soon realized that I could not stand the seasonality. Therefore, my friend Zaur Guseinov (now the owner of the Mislistudio shoe brand) and I decided to produce clothes outside of collections, underground. And then the Notmysize project appeared. I wanted to make a family shoe business on the European principle.
It works like this: the buyer comes to the store, chooses his shoes, and if it suddenly turns out that there is no suitable size for the chosen model, you can take measurements, choose the material, color, dressing, and we make a pair for him at the same price. For many people, the legs do not fit into standard sizes; this also beats the brand name. Now we have our own orthopedic surgeon, an operating surgeon, to whom we turn for advice. There is a bootman who grinds pads by individual standards. The production employs professionals who have been in the shoe business for 20-25 years. As a rule, when a person orders a pair of shoes from us, we make adjustments in length, tufts and rise.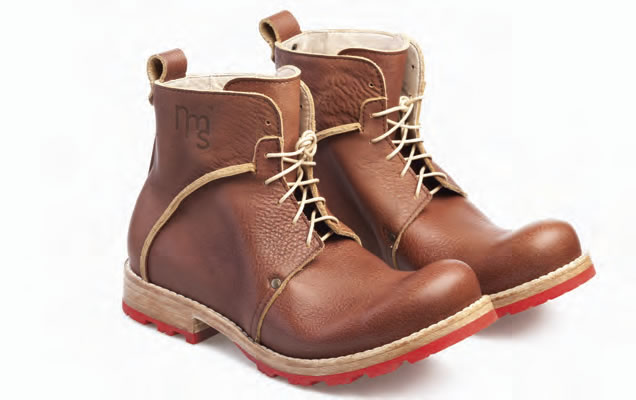 If the client wants, we can make an individual block, which then remains with us, and he will be able to sew shoes with us already on it. We launched individual tailoring in 2006, but began to develop actively after moving to Moscow in 2010. First we moved the production, then we got a show room, and then a store. As such, we do not have seasonal collections. We have relied on long-playing models that are always relevant. Any model can be insulated for winter when sewing, made of winter shoes from winter and vice versa. Individual tailoring prices we keep below average. In Moscow, an individual order starts from 35 thousand rubles, with us - from 6 thousand rubles. For example, to sew classic leather-soled oxfords with firmware will cost 17 200 rubles.
Do you keep low prices for promotion, or simply due to the fact that you have your own production?
Due to its production and due to the fact that we have in our assortment constant models. If a person wants us to draw something individually for him, then, naturally, the price will rise. The cost of the order with the adjustment of the pads, with some frills in the ornament, laser engraving of the insoles starts from 25 thousand rubles. Notmysize shoes are unisex, our customers are creative people: musicians, directors, actors. When our brand was just launched, I focused on creative youth, but now it is an audience from 25 to 50 years. Most of the sales come from the Bryusov store and from online sales. We are moving towards the development of wholesale sales. In a month we sell about 300 pairs of finished shoes and carry out about 50 orders for individual tailoring. We are preparing to release a separate line of "Phenomenum" by the fall - conceptual shoes that are more expensive at the price, but also more complex, using casting parts from silicone and making more complex leather soles.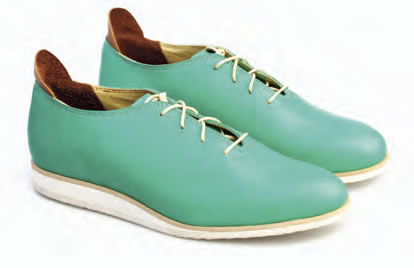 What are your plans: to remain in the exclusive segment or would you be interested to work on the mass market?
Now we are expanding our range of standard sizes and establishing cooperation with retail in order to increase sales, we plan to continue to take individual tailoring orders and hope that we will find representatives in other cities of Russia who can fully present the Notmysize brand. When I first launched the brand, I planned to open Notmysize stores in New York, Barcelona, ​​Tokyo, and now I am striving for this. We have already been approached from England with a request to sew some things in our production, because for them it is cheaper than sewing in China. We look very carefully at Barcelona, ​​but so far in the short term, despite the interest in our shoes in Europe, we are faced with tasks of an innovative nature and ensuring wholesale sales in the Russian market.