For example, a pair of stunning Ayede designer shoes can be bought for $ 300 as opposed to Saint Laurent shoes for $ 6000.
"We use the same materials as luxury brands," says Ayede co-founder Louise Krogman, "but thanks to our direct-to-consumer strategy and strong promotion on social media and the Internet, we have the opportunity to offer their products at a different price. "
We suggest that you familiarize yourself with 4 by young designer shoe brands that have managed to make themselves known in the fashion world in a short time.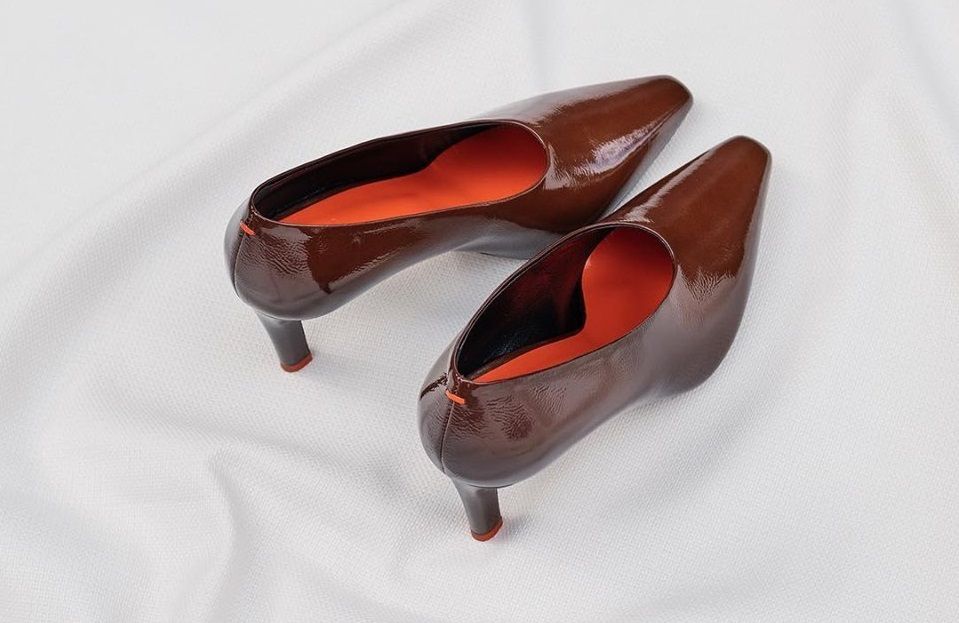 Shoes Aeyde
Aeyde founded in 2015 by friends Luisa Krogmann and Constantin Langholz-Baikousis. The brand's idea is based on the desire to create designer shoes that are popular timelessly, regardless of fashion trends. Shoe design is born in a small studio of a creative duo in Berlin, and shoes are hand-sewn in family factories in Italy.
The clean, laconic, classic forms of Ayede models are becoming very fashionable thanks to the use of original prints and the right color matching. The price for a pair of Ayede shoes is around $ 325.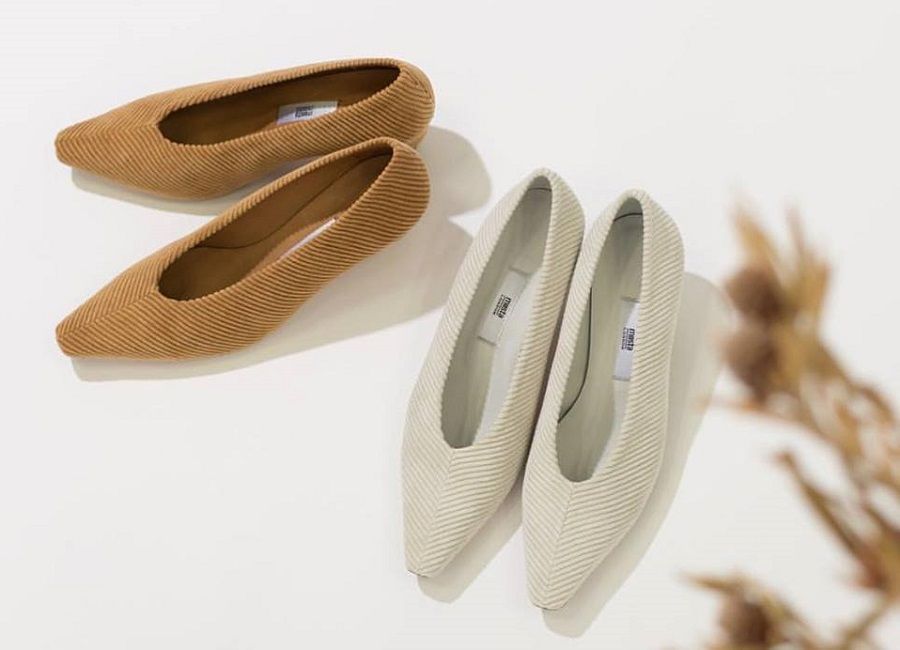 Shoes Miista
Miista founded by designer Laura Villasenin in 2010, following her move from her native Spain to London. This move also influenced the style of the brand, in which you can see the features of relaxed and warm Spain and the very active urban rhythm characteristic of life in London. All Miista models are manufactured in Spain. In the design of the upper of the shoe, a unique crocheting technique is used, natural linen threads are used. The Miista models are characterized by elegant shapes, rich colors and laconic design. Vilyasenin says that, despite the very high quality of the products, she strives to produce shoes at an affordable price, even at the expense of her own profit, as she wants to remain faithful to the audience of her customers. The price of a pair of Miista shoes is about $ 150.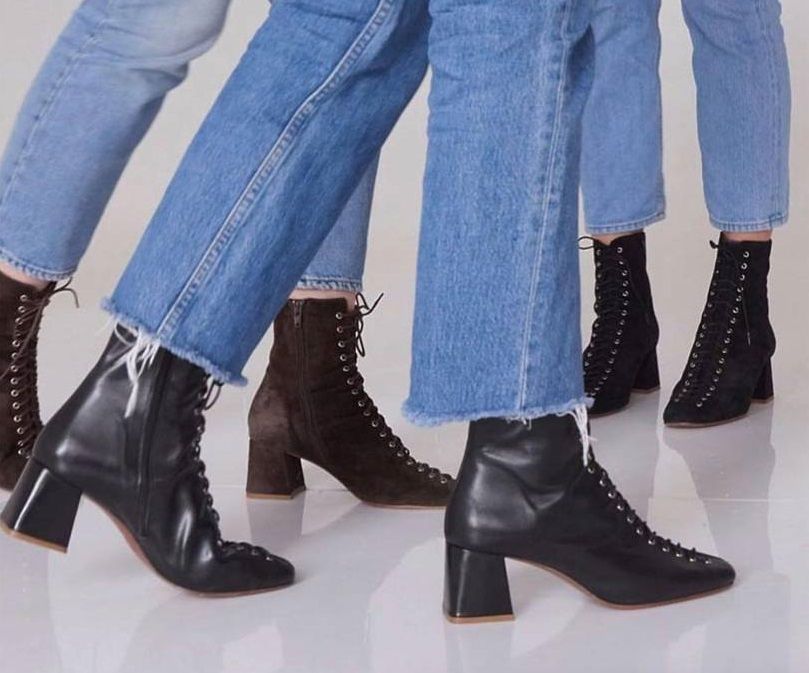 ByFar Ankle Boots
Byfar launched in 2011 by Bulgarian designers - twin sisters Valentina Bezuhanova and Sabina Gyosheva and their best friend Denitsa Bumbarova. The brand emerged in response to market demand for quality designer footwear at reasonable prices, but with a focus on discerning marketplaces such as Net-A-Porter, Need Supply and Moda Operandi. The brand's collections include vintage boots, mules and sandals, in a trendy color palette, with modern design elements. Each pair is made from leftover leather and suede that comes from Bulgaria, which allows to reduce the cost of production and ensure limited edition models. The price for a pair of shoes is $ 325.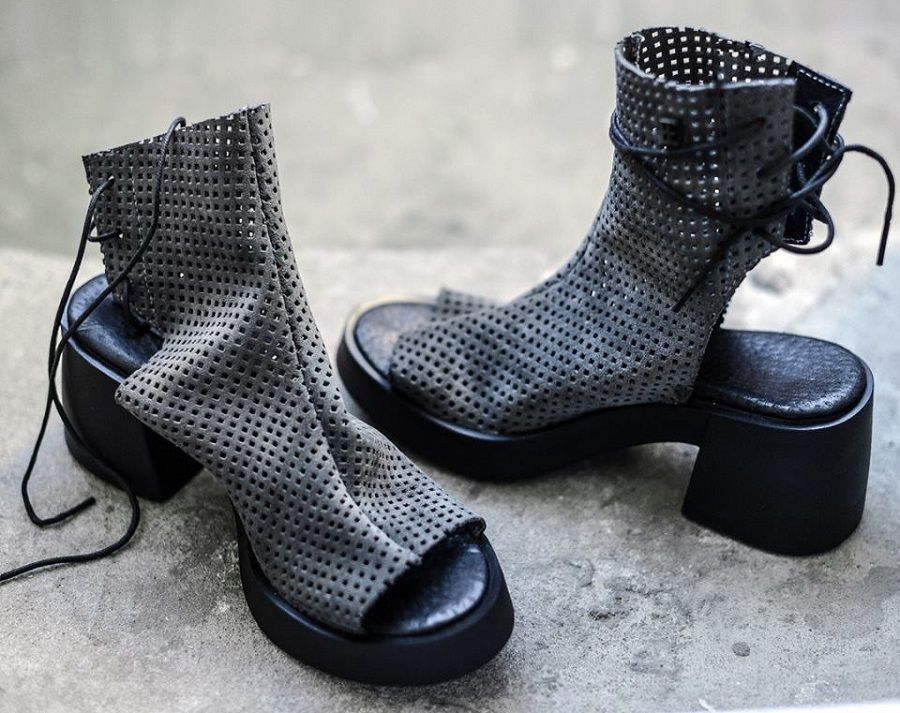 Sandals Sintezia
Sintezia was born in St. Petersburg 2016. This brand, perhaps, is somewhat out of the previous list of brands that have won success in the international market. But I want to say a little about him. Since he is a native of Russia, and in just two years, the brand founded by the creative couple Sasha and Rita Kutukovs firmly stood on its feet and earned a vocation from fans of architectural design. The brand also fell in love with its non-trivial approach to the choice of color. Blue, red, burgundy, green ankle boots and boots made of genuine leather and suede - this is where the St. Petersburg brand began its journey, and continued with open sandals with square or heels in the style of the 90s or rounded heels in the latest fashion, with a high top or mesh leather and other very original designs. Prices for Sintezia shoes range from 5900 to 15 rubles (up to $ 000).