"As soon as we almost doubled the price of our loafers, we immediately started selling twice as much," says Christina Vronskaya, one of the founders of the Almost Antoinette loafers brand.
The Shoes Report spoke with Natalia Frolova and Kristina Vronskaya, owners of the Almost Antoinette shoe brand, about the nuances of developing the handmade shoe brand in Russia.

The handmade shoe brand Almost Antoinette was born in Moscow six years ago during a period of growing fashion for loafers, the start of Instagram network development and the appearance of the first designer clothes markets in the Russian capital. All this provided favorable conditions for the launch and active promotion of a new brand of elegant handmade loafers, which was based on the romantic and tragic story of the last Queen of France, Marie Antoinette. Founders of the brand Natalia Frolova and Kristina Vronskaya got down to business, possessing the basics of fashion design, knowledge of the rules of promotion on social networks and starting capital in 90 thousand rubles. For two years the project has reached a payback, and today the monthly turnover of the business for sewing loafers Almost Antoinette is about 350 thousand rubles.


Judging by the Almost Antoinette blog on Instagram, are you sewing not only loafers?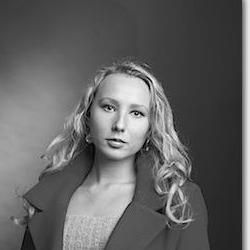 Kristina Vronskaya
- founder of the brand of loafers Almost Antoinette
Kristina Vronskaya: Yes, we still have brogues, oxfords, classic boats, sandals with fur, espadrilles in line. But our main model is still loafers. Sometimes we are inspired by some new models, and release them in a limited number. In Moscow, we have a workshop that sews shoes for us. Masters help us in tailoring and design development. Recently a disaster happened, our main master died, he was 57 years old. This is a big loss for us, it was interesting to communicate with him, he also helped us in the design development of new models. Now it remains to hope that the apprentices have worked with him for many years, and that the production process will not suffer.
We do not have our own official showroom, we sell shoes through Instagram and partner showrooms in Moscow and in some other cities of Russia. You can also find our loafers in the Moscow Tsvetnoy department store, where we are represented in one of the corners.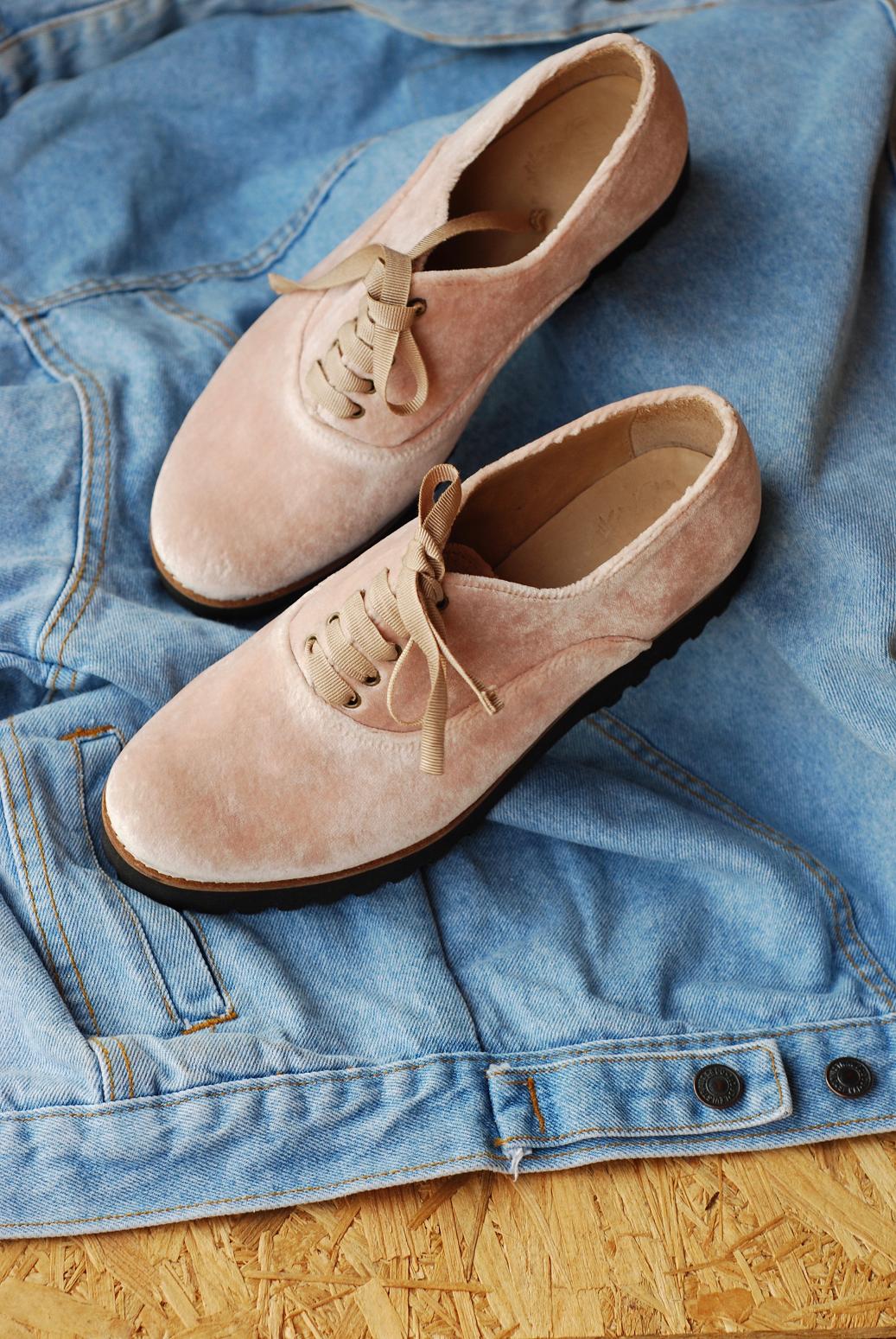 Your business is already six years old, how did it all begin?
Kristina Vronskaya: Everything turned out easily and spontaneously. Natasha and I have been friends since childhood, and this was her first idea to start producing loafers. She worked in a similar project, where the business idea was also related to sewing loafers, but the implementation was lame. The business owner was not very attentive to her business, and the quality of the product was average. At some point, I quit my job, and the two of us had the idea to create our own project, our own brand of loafers. Both of us really like Sofia Coppola's film "Marie Antoinette", we were inspired by this story, many ideas for creating a brand appeared at once, a logo was born.

#PERSONA2#
Natalia Frolova: Loafers just then became fashionable in Moscow, and this coincided with the beginning of the promotion of the Instagram network. Working in the previous project, I helped the hostess in the development of embroideries for loafers, patterns for embroideries were created on the basis of emblems and monograms of Tsarist Russia. But it seemed to me that this is a little not what is needed. In the history of Marie Antoinette and in the style of the French royal court, we saw more romance.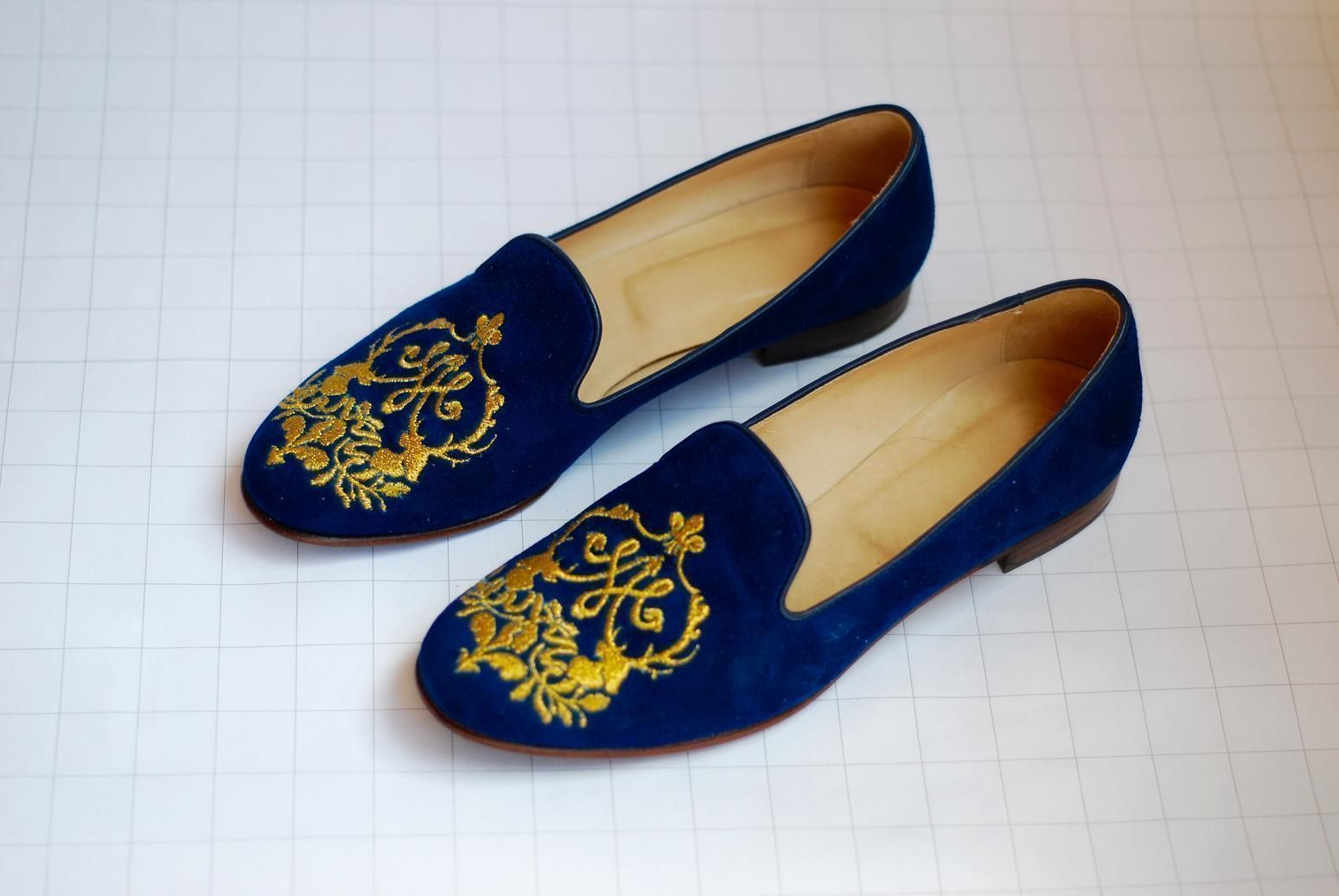 But loafers, after all, were originally Italian shoes?
Kristina Vronskaya: In fact, one cannot say unequivocally that loafers are Italian, London or French shoes. Just Italian brands took up this style of shoes and came up with their own legend of its origin. And in the film of Sofia Coppola, our beloved Kristen Dunst ran in shoes very similar to loafers. They were made of suede or velvet.
Natalia Frolova: In general, at some point both of us had free time, and we decided to try to make the first batch. To do this, we needed to find production in Russia, and we surprisingly quickly found a workshop.
Kristina Vronskaya: Everything grew together very quickly. It seems important to us that shoes are sewn in the workshop with attention to each pair, this is a kind of quality guarantee. Of course, all this could be simplified, and many advised to order the production of shoes in large volumes at factories in Turkey or China. But we are not aimed at mass sales, we would like to control the process and be responsible for our product.
It turns out that the two of you are completely involved in this project, is this your main source of income for you?
No, we have other projects, however, the opportunity to do something else has appeared relatively recently. For the first two to three years, we practiced Almost Antoinette 24 hours a day. Now it has become easier - you learn more, the process is being established, it is becoming easier to work. After all, everything is done in different places - there are materials, embroidery is ordered, shoes are sewn ...
Kristina Vronskaya: We generally have a female version of the business. We meet with clients, discuss design, take measurements. We have long-term relationships with many clients only because they like the process itself. From the very beginning, we decided that we should be customer-oriented, because the high price of the product should be justified. It is very strange when some of our designers put the price of their shoes above average, but at the same time do not offer any service. And the very concept of loafers implies cosiness, impressiveness, friendliness.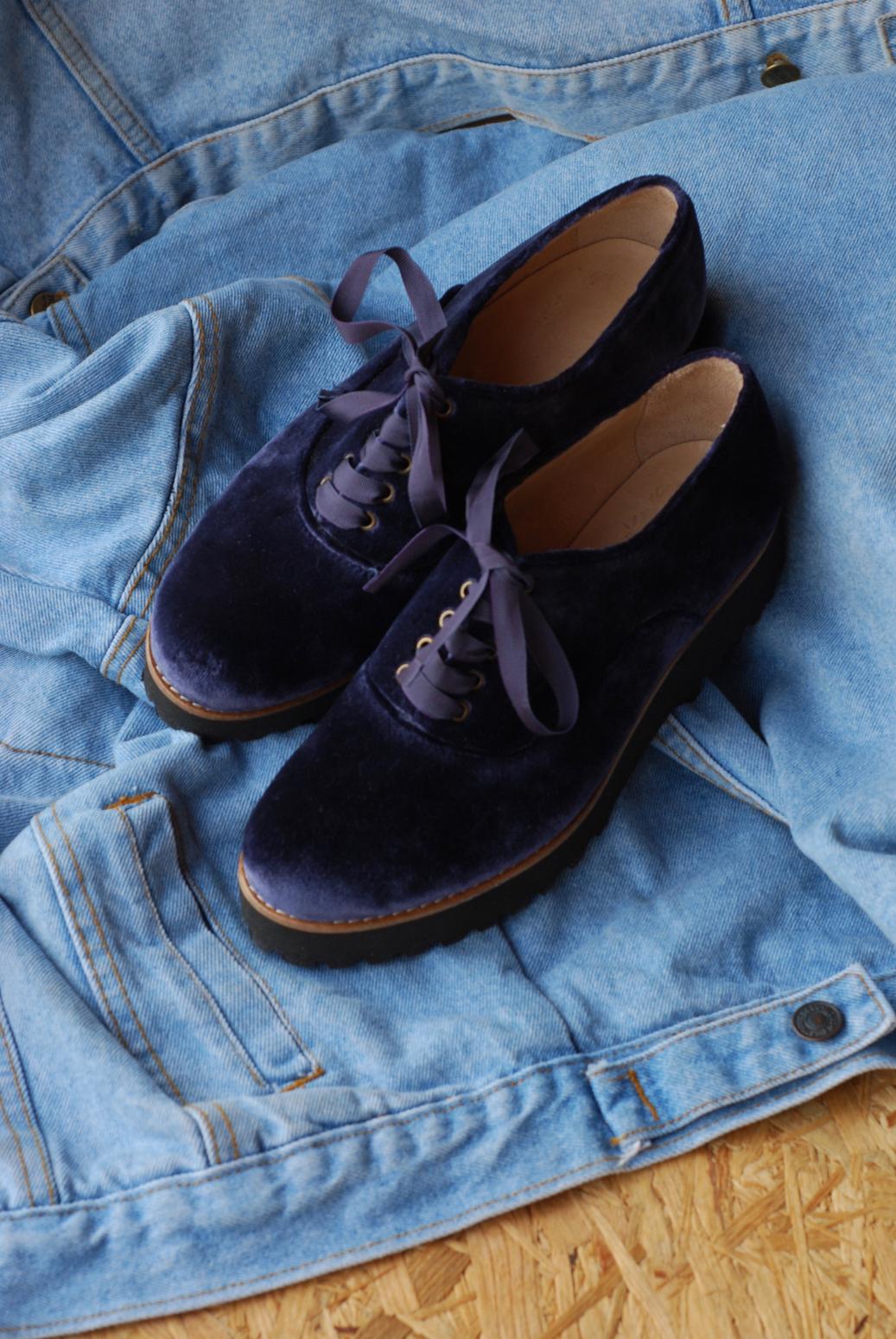 And how much are your loafers?
Kristina Vronskaya: In Instagram, we set the price - from 22 to 25 thousand rubles. But we have discounts, if there are unavailable sizes, shoes can be purchased at 11-15 thousand rubles. There are also discounts for regular customers. Some brands determine for themselves the maximum price for a product; we do not have this. There was even experience selling a pair of men's loafers in Grozny for 87 thousand rubles.
Is there a difference in price based on the materials used - suede or velvet?
Kristina Vronskaya: Not. The velvet we use is more expensive than suede.
But velvet loafers quickly lose their appearance. They must be very carefully looked after ...
Kristina Vronskaya: Everything has its own nuances, there is still different velvet. In some ways, yes, they quickly lose their appearance, nothing compares to genuine leather and suede. The first velvet that we used was very expensive, but it turned out that it does not stretch well, and we did not take it anymore. If we use fabric upper when sewing shoes, we have to pay attention to how the longitudinal thread stretches. It should stretch in a certain way, no more and no less, and all this must be tried. The quality of the fabric is not so easy to understand from the very beginning. In some ways, working with velvet is more difficult, but in some ways easier. Because velvet is a single piece of fabric that can be pulled and it will be the same anywhere, and if you take suede, its structure is heterogeneous - somewhere it is thicker, somewhere thinner, it's better not to breathe over a piece at all .
Natalia Frolova: Once we bought a very beautiful nude suede, almost the last piece, and the master, pulling it, ruined three pairs. In some places she was too thin and torn. It happens that several of our customers order a certain type of suede at once, and you have to run around looking for just that, but this is a pleasant concern.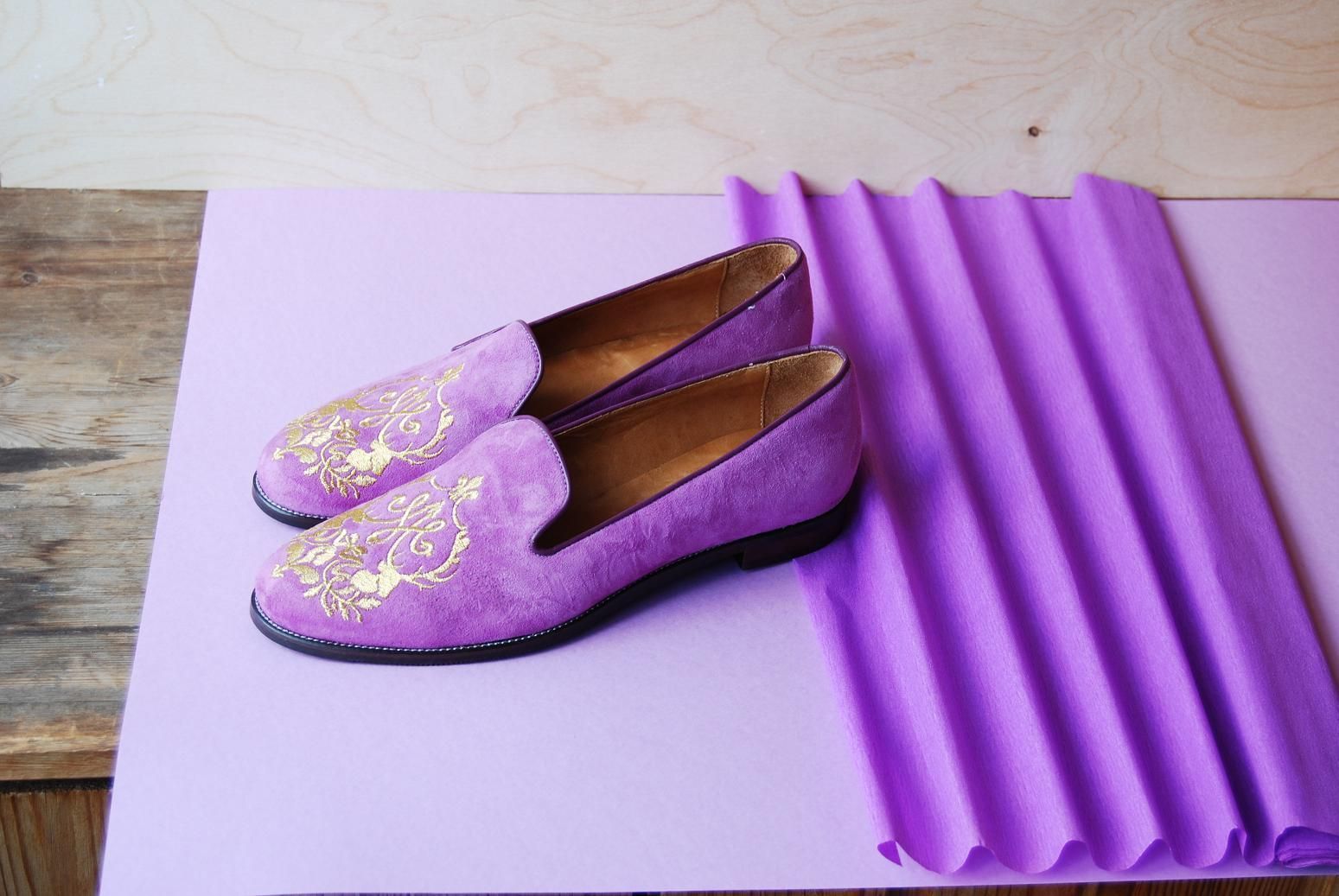 But your embroidery in the form of a monogram, have you patented this design? Can it be copied?
Yes, this is our trademark. But in terms of copying, we are not very protected, if you slightly change some branch in the pattern - this will be a different sign, and it will be impossible to make any claims against it.

Did you draw a monogram yourself?
Kristina Vronskaya: Yes, it took a week. We studied engravings, somewhere we rounded something. We had different variations. We took some elements and arranged. We use our monogram not only for ornament for the top of loafers, we had a very beautiful limited collection of clothes, which we decorated with elements of our embroidery. So the bombers were embroidered. Natasha defended her graduation diploma in our embroidery.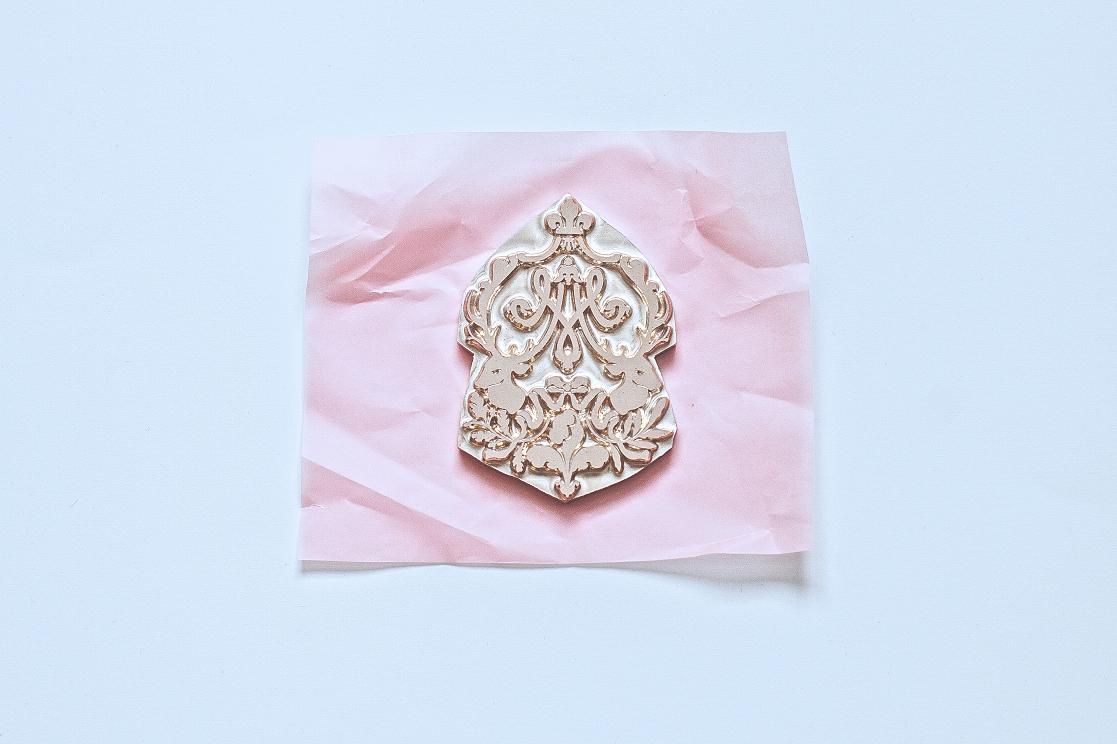 For which university?
At first I studied in Stroganovka, and then I moved to the Higher School of Economics, they now have a very cool faculty of graphic design.

Kristina Vronskaya: And I am a journalist by my first education, but I have been sewing since childhood. But when we started practicing loafers, I decided that I needed to somehow pump in this area and finished the course at the British school of design.

Kristina Vronskaya: Initially, we had a ridiculous start-up capital - in the region of 90 thousand rubles, with this money we made the first 10 pairs of loafers. Friends helped to shoot the models. Further we did not invest practically anything, if only for little things. Everything started spinning by itself, and now we have a good charter capital. In the beginning, markets were a good help. Lambada Market became our first platform. They have a selection of brands that they exhibit, they took us. And then word of mouth, Instagram, interviews in The Hopes & Fears and the support of The Village, who took our models for shooting, special projects, helped - all this bore fruit.
Natalia Frolova: In our tandem, Christina comes up with a collection, together we refine the details, and I am engaged in filming and promotion. I'm creating a story, I'm thinking how to correctly submit it.
Kristina Vronskaya: Nowhere is it without it. A beautiful photograph is sometimes more expensive than the product itself. Although the photo about the product is not worth judging.
Natalia Frolova: When we started the project, I thought that I could do anything, I was sure that I was shooting well, but it turned out that the subject photo was not so simple, I had to master it.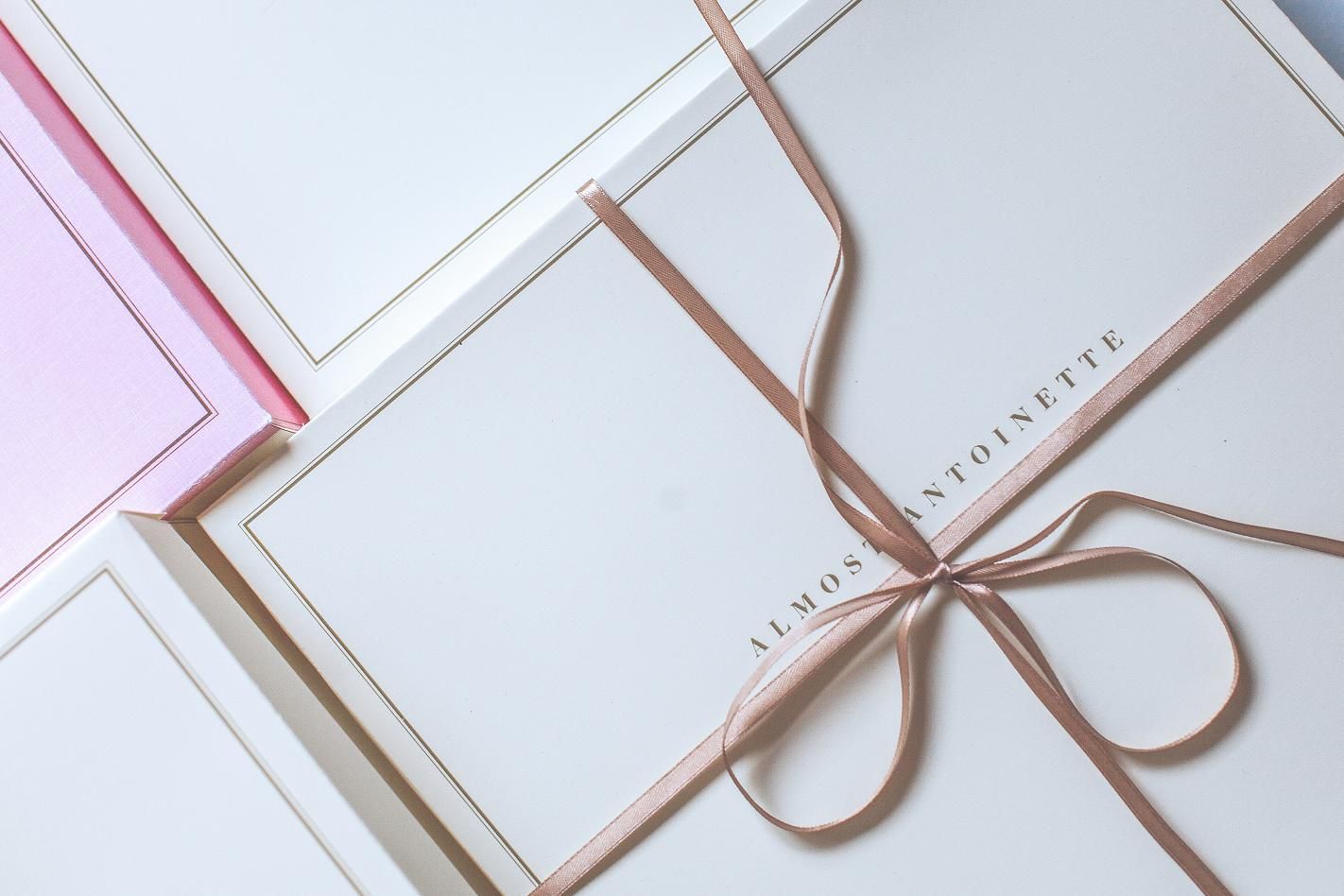 And how many pairs a month do you order?
Kristina Vronskaya: Depends on the time of year. From spring to autumn a month sells somewhere from 80 to 100 with more than steam, sometimes 60 pairs. Activity is also observed on New Year's Eve. But even in the deadliest seasons of the week we sell two or three pairs.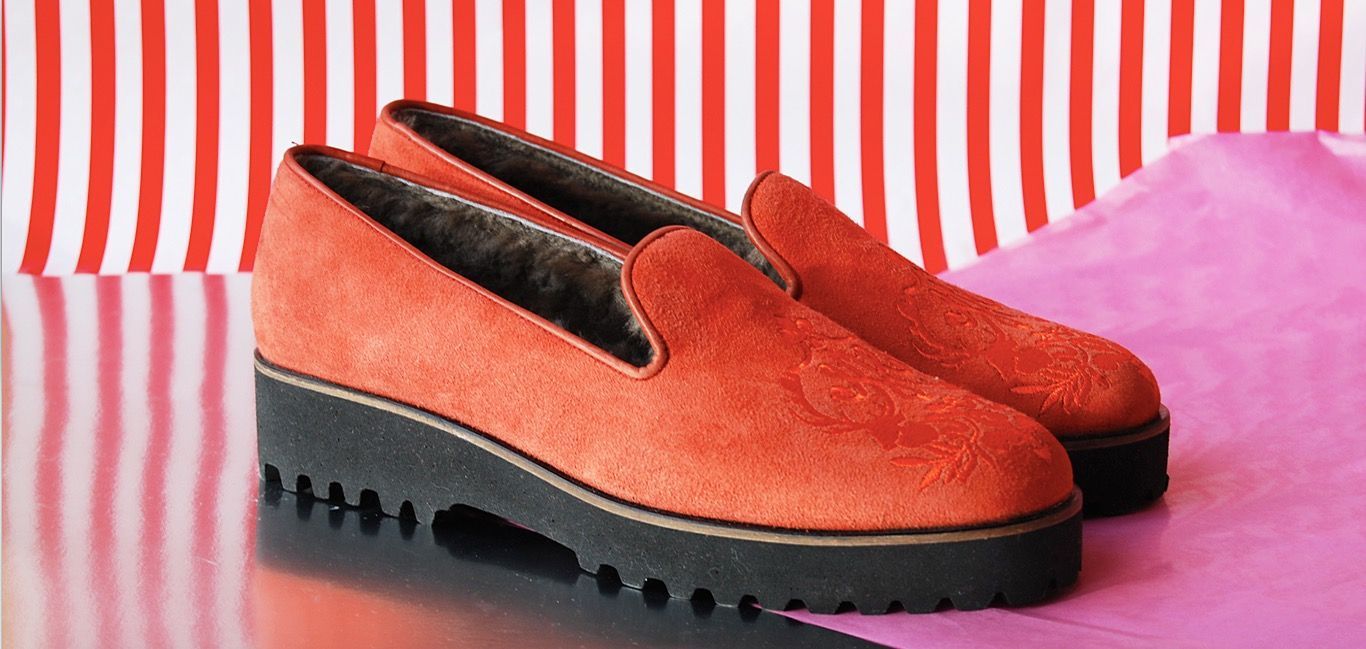 Instagram says it all depends on advertising. Give, go orders, do not give - failure?
Natalia Frolova: Of course, a lot depends on advertising, but sometimes it's not at all clear where people come from. There are some Instagram mechanisms that I can't comprehend - so it happens that without ads people come from somewhere. We have fans of the brand, people who met us on the markets, they are happy to upload photos, share our publications, but as a rule, they don't buy anything, they do not belong to our target audience.
And who is your target audience?
Kristina Vronskaya: Women from 30 to 50 years of age, wealthy, with chic. And the fans are young people from 13 to 25 years.
That is, who likes the posts and who buys are different people?
Kristina Vronskaya: Yes. Our main customers will buy and never post photos of their shoes on Instagram. We have a client who basically does not want to tell anyone where she bought our loafers.

Did you immediately determine the price of the shoes?
Kristina Vronskaya: No, pricing was not an easy task.
Likely, at markets at first they sold cheaper?
Natalia Frolova: Initially, we generally wanted to sell shoes at a lower price, and as much as we could, we tried to reduce our margin so that the shoes were inexpensive, but that didn't work. Apparently, a certain psychological moment plays a role - people think that a quality thing made of good materials, handmade, cannot be cheap. If the price is low, this is suspicious.
Kristina Vronskaya: In fact, the client is more pleased to part with a sufficient amount of money and feel that he bought a thing, not just another consumer goods. As soon as we raised the price of our loafers, almost twice, we immediately began to sell twice as much. By the way, the models cannot be duplicated.
Interestingly, it is believed that among Instagram users there are few people in the 50 area, that this social network has a more youthful audience?
Natalia Frolova: I can not agree that 50-year-olds do not sit on Instagram. We have clients of this age who follow us through this social network. The frequent answer when we ask - how did you find out about our brand - came across Instagram. There was a moment that we got to the "Recommended" on Instagram, it also had a great impact on the brand promotion, subscriptions to our channel were sent.
How long did it take you to start earning?
Kristina Vronskaya: We arrived at a profit in less than two years. Started to work as a plus.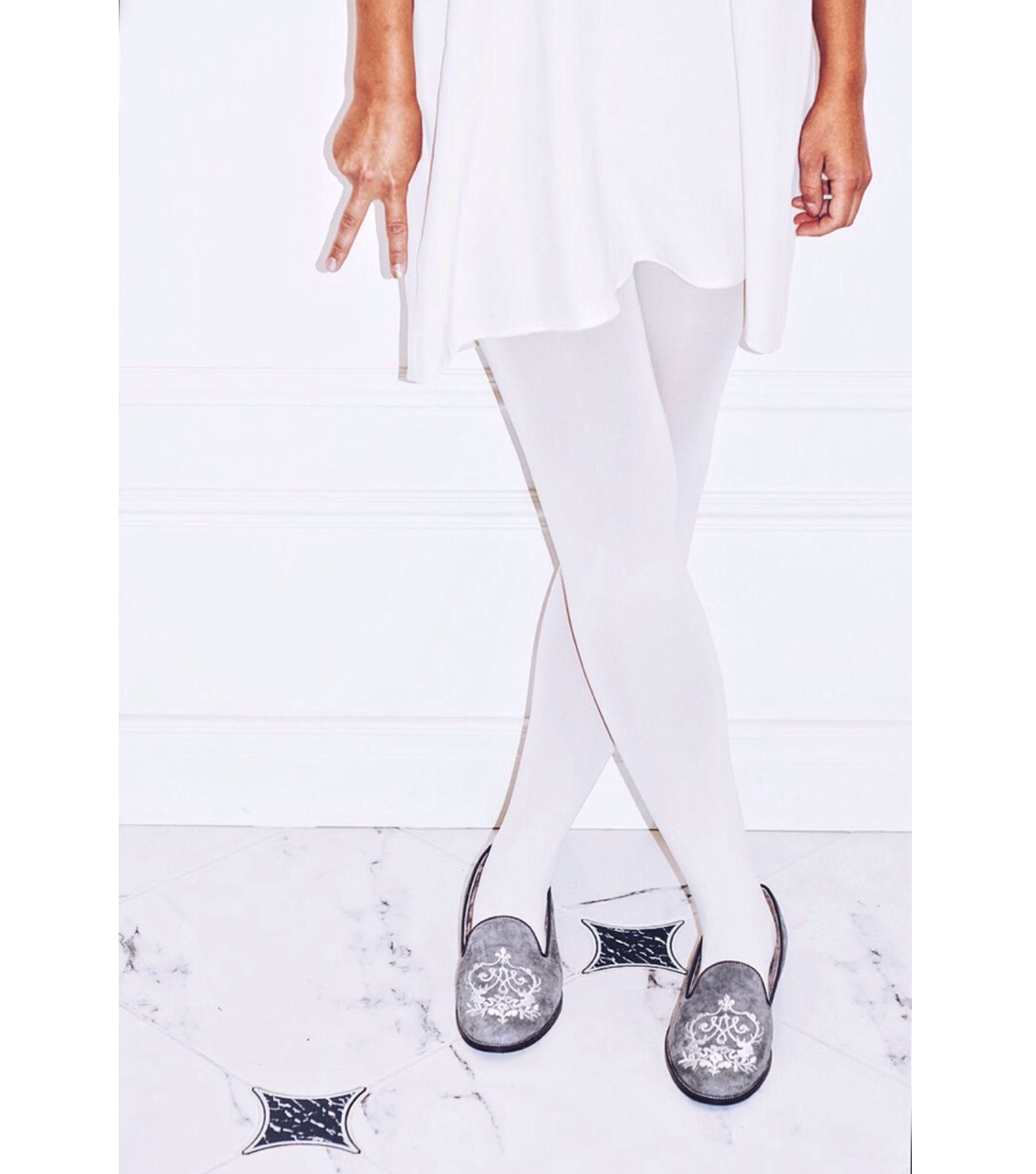 And when did you raise the price?
Ksenia Vronskaya: In the first 4-5 months. We constantly participated in the markets, and communication with the Sunday up market platform, which set 150% margin, made us think about the price. Now this market seems to no longer exist.
There were many similar events - in the Moscow Gallery (Fashion Season shopping gallery), in Tsvetnoy in Lambada and on Neglinnaya. Now it is slowly dying, it is strange that they do not change the format.
Natalia Frolova: For me, the markets were a real stress. It's hard to physically and mentally work for them - very early arrivals, you need to spend there two days in a row, a huge number of people. We have to communicate with buyers directly, but we are not sellers. But now they have learned this.
At first, we taught ourselves not to start sentences with the word "no", not to apologize every five seconds. We started reading books on sales techniques.
Do you think that such a business model as selling through Instagram will remain with you?
We are thinking about how we will develop in the future. I want to grow somewhere. At the moment, of course Instagram is inevitable, but this social network is losing its popularity due to the huge amount of advertising. Right now, literally everything is being sold on Instagram, and people are tired of this and have stopped responding to offers. We will definitely need to look for new ways of implementation.
Don't have an office?
Kristina Vronskaya: We hold formal meetings on the side. I have my own workshop in which clothes are sewn ... and at one time we wanted to open our own showroom, but when you consider the costs, you understand that this is an unnecessary luxury. I don't pay anything on Instagram. I don't want to waste 80 thousand rubles.
In showrooms, we give our shoes only on terms of purchase, we agree to implement in rare cases, when it comes to sales in status stores.
Have you tried selling through large online sites like Lamoda?
Kristina Vronskaya: We wanted to work with Aziele, this site suits us more than Lamoda. They don't need the endless sorting and partisanship that everyone requires - "there are few models of any size range left — let's do it again!"
At first, we knew little and played according to the given rules. For example, the store has adopted a range of sizes - from 35 to 41, you must provide it, each color of each pair of five pieces. But from our own experience, we already know that 35 shoes don't need that much size. You need to make three times as many pairs of 38 and 39 size, and 35 will be enough for one. When such worthless demands are made, these couples lie, they can only be discounted. We spend time on their production, and in the end we give it back with a very small margin, and this is not interesting. Now we are trying to dictate our conditions, and we succeed. But it came only with experience.
It turns out that you do not need a warehouse?
Kristina Vronskaya: As a rule, we customize all parties. Our craftsmen do not refuse us to keep their shoes until the courier. There are force majeure when my apartment turns into a warehouse, but not often.
When you started, there was practically no competition in the market, but now?
Natalia Frolova: Now the competition is more serious, but not so much in terms of loafers, as in general in Russia there are more good handmade shoes, strong shoe designers and craftsmen. There are now more opportunities for developing your own shoe brand in Russia.
"As soon as we raised the price of our loafers, almost twice, we immediately started selling twice as much," says Christina, one of the founders of the brand of loafers Almost Antoinette ...