On long summer evenings, three friends, Mike, Michael and Jody discussed their future business. There was no doubt that he would appear sooner or later. There was a question of choice - what to do. Jody often ordered shoes from her shoemaker, the design of which was very popular with her friends. In the end, Michael, her husband, decided to transform Jodie's passion for tailored shoes into an affordable luxury for online shoppers. This is how the SHOES OF PREY project appeared - "shoes of your dreams". And at the end of September the company opened a representative office in Russia. Petr Prabu, Commercial Director of Shoes of Prey in Russia and the CIS, told SR about the specifics of the project in Russia.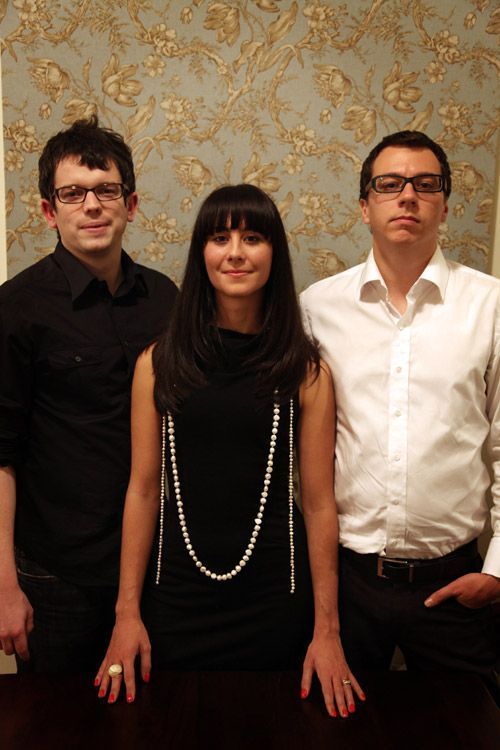 The simplest definition of the essence of a project is a shoe designer. The most difficult thing: customizing shoes (making mass products for a specific order through completing with additional elements) is one of the future consumer trends. On the one hand, it means the transition of retail to a qualitatively new level. On the other hand, it serves as a clear illustration of the growth of the consumer culture. The most ambitious definition is that now any woman can become a designer of her own shoes!
Until now, both European and Asian manufacturers believed that it was too expensive to customize a mass product in the middle price segment to the individual requirements of each specific buyer. The revolution took place in Australia last year. It was here that the custom shoe project was scaled to meet the needs of today's consumers. On the one hand, you don't need to be a millionaire to buy Shoes of Prey shoes - the most expensive shoes cost 230 euros excluding shipping. On the other hand, this is a truly individual design that is available to any woman with Internet access.
Age of Creation: what is being offered
The site has step-by-step instructions for creating designer shoes: first you select the form, then decide in which material it will be embodied, choose the color and accessories.
The three basic shapes - ballet flats, shoes and ankle boots - are available in an endless array of options, from high heels to flat, with straps and buckles, open or closed toe, suede or snakeleather, with prints or solid colors. In an infinite set - this, of course, is said loudly, meticulous mathematicians have already calculated everything: the site offers three trillion different combinations (381 with 20 zeros!).
"Most women know from their own experience that choosing shoes often takes a long time, and as a result we don't always find what we were looking for. We wanted to create an easy way to design our own women's shoes that would allow women to buy high quality shoes with the exact design they want. Our online designer is an easy way to create your own shoe design while having fun and having fun, "explains Jodie Fox.
Users do not need any design experience or additional software. All you need is an internet connection and your own taste. If you wish, you can save a sample of your design, show it to your friends and consult with them.
There are no boots and boots on the site yet, because their manufacture is more complicated, accurate measurements of the ankle and lower leg are required to determine the size. But in the future, models with a higher boot will appear.
How it all began?
Like all fashion projects, Shoes of Prey was kept in the strictest confidence for several months until the very moment of its launch in October 2009. During these months, the team worked on a divide and conquer strategy: Mike Knapp began writing the shoe design software, Michael and Jodie Fox recruited a team of professional shoe makers around the world to fulfill their dream. The preliminary work lasted two years.
"We've been to Italy, India, China, UK, Australia and the USA - it sounds glamorous, but as a result of these trips I really learned how much work it takes to create beautiful shoes!" - says Michael.
Meanwhile, in Australia, Mike, a former Google programmer, used his invaluable knowledge and experience to create a simple tool that allows users to draw shoe designs online.
First steps
Within five months after the launch of the project, the site traffic reached 150 thousand unique visitors per month. In February 2010, we won an award in Australia for the best retail project on the Internet. Now the volume of sales to all countries of the world is doubling every quarter. Surprisingly, despite cultural, geographic and other differences, the bestseller in all countries has become the same model - black sandals with thin classic heels made of glossy leather in a gladiatorial style.
The special Russian way
Taking into account the demand and the specifics of the work, the Australians decided to open representative offices in two countries - Japan and Russia. According to the company, Russian users were often interested in the service, but could not use it due to the peculiarities of our customs and difficulties with payment. The problem arose because the Paypal payment system in Russia does not work, and it was the Australians who chose it as the main one. The second difficulty arose during delivery - only in Russia the transnational corporation DHL does not work with individuals. That is, the customers were in a "we want but we can't" situation.
The company met its customers halfway and came to Russia. In Japan, a representative office was opened in May 2010, in Russia - in September. In Japan, due to the high degree of computerization, the service took root very easily. Since the opening of the dealership and site in Japan, monthly sales in Japan have grown more than 300%.
In Russia, work began when the site was fully translated into Russian. For the convenience of Russian customers, by the end of 2010, the company plans to provide an opportunity to pay in cash to a courier (in no other country there is such a form of payment). In addition, payment is possible with traditional money transfers, bank transfer, and credit cards.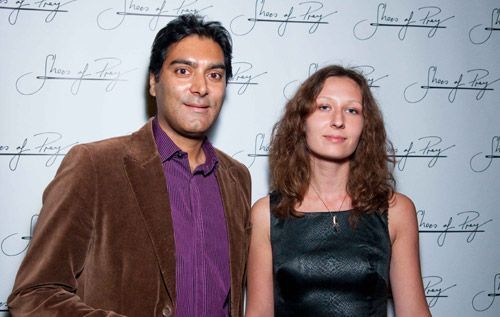 Customer audience
The company describes her as: successful women from 20 years old with an income above the average. Most often they work in managerial positions. They follow the fashion and are ready for the creative process. The Internet for them is not only a working tool, but also a familiar means of communication. Most likely, most of the customers will be from Moscow. The issue of copyright for a model created by one of the customers is resolved as follows: exclusive rights are not transferred, but if the client does not have a desire to share her work in the general gallery, then she just needs to declare this, and the model will not be shared in the general access.
The company plans to work with retail shoe chains, creating common capsule collections. She is interested in designers who are ready to create limited edition collections.
Shoes of Prey plans to develop cooperation with companies selling non-standard size shoes, because women with very large or very small shoe sizes are often deprived of the choice that is offered to everyone else. The idea of ​​such cooperation came about because, according to tracking data, 30% of requests come from customers with non-standard shoe sizes.
Service for customers
The sizes and completeness indicated on the site are similar to European ones, that is, everything must be reduced by one to get the Russian version. The company can take into account the individual characteristics of the foot - you just need to tell about this in the cover letter when ordering. For example, if there is a very high rise, or great fullness, or there is a noticeable difference in the length of the foot - all this is adjusted when sewing. If it is possible to send photographs of a leg - this is also welcome (this does not in any way apply to orders such as "make me shoes from a photograph" - the company does not copy someone else's design to maintain copyright).
All shoes are hand-sewn in China - in full compliance with all production requirements, materials are ordered from Italy, Spain and other countries.
One of the most pleasant options for residents of the Russian regions: if the shoes do not fit a little in size, then the company pays for the services of a shoe master for fitting. If the shoes do not fit at all in size, then the company changes them at its own expense (the only thing that is not included in the bill is the payment of postage for returning the shoes). Further it is simpler: as soon as the designers understand that they have found the last that suits the customer the most, it is saved in her order history, and there are fewer "fit or not fit" questions.
The Russian office plans to organize a shoe fitting service: that is, before ordering shoes, customers will have the opportunity to call a courier and try on shoes of a similar type and design, see how the model sits on the leg, and only then order it, adjusting it if necessary ... But this service will only be available in Moscow. It will become another incentive for the buyer to become a loyal customer. This will be an opportunity for the company to save on costs incurred when a pair does not fit. By the way, the only risk the company sees for itself in Russia is the lack of statistics on shoe returns. With the help of a preliminary fitting service, this risk is expected to be minimized. At the same time, the company will be able to gain an understanding of how accurately buyers determine their size themselves.
Another question is, are shoppers ready to wait 5-6 weeks for their shoes to come? As it turned out, customers are ready to wait for their author's model.
The pricing policy is constant. The cost of a pair is the same for everyone. The price does not depend on the type of leather (although quite expensive exotic leathers are also used for sewing). All ballet flats cost 150 euros, all shoes - from 190 to 230 euros, depending on the height of the heel, all ankle boots - 270 euros. Another interesting point: the delivery price does not depend on the distance of the region - delivery to any city in Russia will cost 20 euros.
The delivery terms are still being tested - the company has started working with Russian Post, however, most likely, the federal partner will be different.
Only women's shoes can be ordered on the site. However, the company expects to attract a male audience as well. An option "gift certificate" was introduced for them, which men can give to their women.
The loyalty program is similar to regular stores: discount cards, organization of meetings, support on social networks.
The three whales of Shoes of Prey - quality, delivery time, service guarantee - remain unchanged in any country.
For your information:
Jodie Fox is a fashion director and founder. She keeps Shoes of Prey on top of fashion and style so that visitors to the site can create their own shoe collections. The shape and taste that Jodie brings to the Shoes of Prey collection has its roots in her career at one of Australia's top advertising agencies, The Campaign Palace. Prior to pursuing a career in the advertising and fashion world, Jody was a lawyer.
Michael Fox is the CEO and founder. Manages logistics, procurement and customer service. Having tried himself in the profession of a lawyer, Michael realized that he was not created to work in court. For several years he worked in the management of one of the largest Australian retail companies and then at Google.
Mike Knapp is CTO and Founder. Mike has extensive experience and knowledge in software development - for several years he worked as a programmer at Google, where he developed internal sales tools and Google Reader. He is a true entrepreneur with a background in running his own business, and his attention to detail goes back to his days as an assistant judge.
Carmenchita Roche is responsible for customer service and production. Can answer any shoe question and create fantastic shoe designs. She helps Michael Fox run the business and draws on her valuable experience in marketing for international consulting firms Accenture and Deloitte.
Only facts
A survey of the 2007 year of the US 1057 women sample, commissioned by ShopSmart magazine, found that women in the USA on average have 19 pairs of shoes, although only four pairs are regularly worn, with 15% of women having more than 30 pairs of shoes.
A study in the UK in the 2008 year of Olay showed that almost two-thirds of women have an average of 10 pairs of shoes that they never wore or wore only once or twice
The first conceptual multi-brand Soho shoe and accessories store opened on November 11 in St. Petersburg, in the Stockmann shopping center. Soho is a new retail project of the TMHF Group. ...