The first conceptual multi-brand Soho shoe and accessories store opened on November 11 in St. Petersburg, in the Stockmann shopping center. Soho is a new retail project of the TMHF Group. All brands of the company will be presented in the stores: Tommy Hilfiger, GANT, Marc O`Polo, Cruyff, Napapijri. Soho stores will appear in Sochi, Perm, Ufa and Moscow in the near future. Jakob Treskov, General Director of TMHF GROUP, answered questions about the future development of the SR network.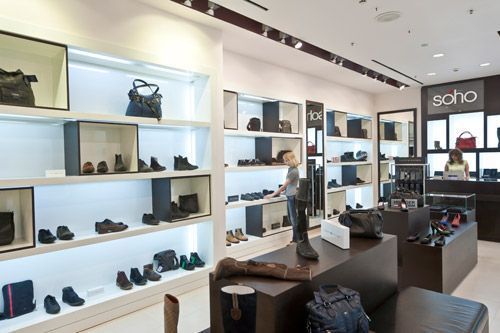 - How do you plan to develop Soho - will it be its own retail or franchising?
- This is our franchise project. Opening of own stores is planned so far only in Moscow.
- Why did you decide to start creating a company network right now - has the market situation changed or have you got enough resources for a new project inside the company?
- Rather, our relations with customers have entered a phase when five-year cooperation (and our company is 5 years old this year!) Has created a psychological, commercial and business base worthy of continuing the partnership in a new form, in particular, opening a chain of stores. For us as wholesalers, the opening of our own retail is a completely natural course of company development. And the fact that our regular retail customers willingly agree to a new project by opening their own stores in the regions proves once again that they trust us and do not doubt long-term and reliable cooperation. And the situation on the market as a whole is rather favorable: fears related to the crisis and holding back the commercial impulses of traders are already in the past, so there is a certain revival everywhere.
- Why did Soho become the name of the store?
- There is no romantic story associated with the title. It is capacious, short, associated with the segment that is presented in our store, and ... everyone knows it.
- How do you describe your consumer audience?
- The premium segment in which we position ourselves already implies a certain audience. These are accomplished and wealthy people of the 30-40 years, with a European flair, that is, dressing, rather, according to the European canons of street fashion, rather than Russian. Of course, they are not victims of fashion or brand-name fans, but they are not without a sense of beauty. Most of all they respect their own comfort, and therefore do not save on quality.
- By what principle will you choose further cities for opening stores?
- Of course, of paramount importance is compliance with specified standards: the sales area is at least 50 sq. m, the prestige and location of the shopping center in the city (only central streets and only premium shopping centers with the corresponding brands), the mood and the general business and fashion position of the potential franchisee and, in this connection, the relevance of such a concept play an important role or another region. We consider our concept unique in its content for Russia, therefore, theoretically, the niche of casual shoes of the premium segment is free with our package of brands, well, and we are open to negotiations and cooperation ...
- What is the payback period for the store?
- According to our calculations, from 11 to 18 months, depending on the operational components and the planned location of the store.
- Why did you decide to open a store in the "Stockmann Nevsky Center" shopping center, what attracted your attention - by its location, tenant mix, lease terms?
- This shopping center, like our project, is unique in its own way: a luxurious place in St. Petersburg, a good layout inside shopping centers, a decent tenant pool, and the general level - everything is perfectly suited for our store. And the best proof of the correctness of our choice is successful sales from the first day of opening!
The first conceptual multi-brand Soho shoe and accessories store opened on November 11 in St. Petersburg, in the Stockmann shopping center. Soho is a new retail project of the TMHF Group. ...