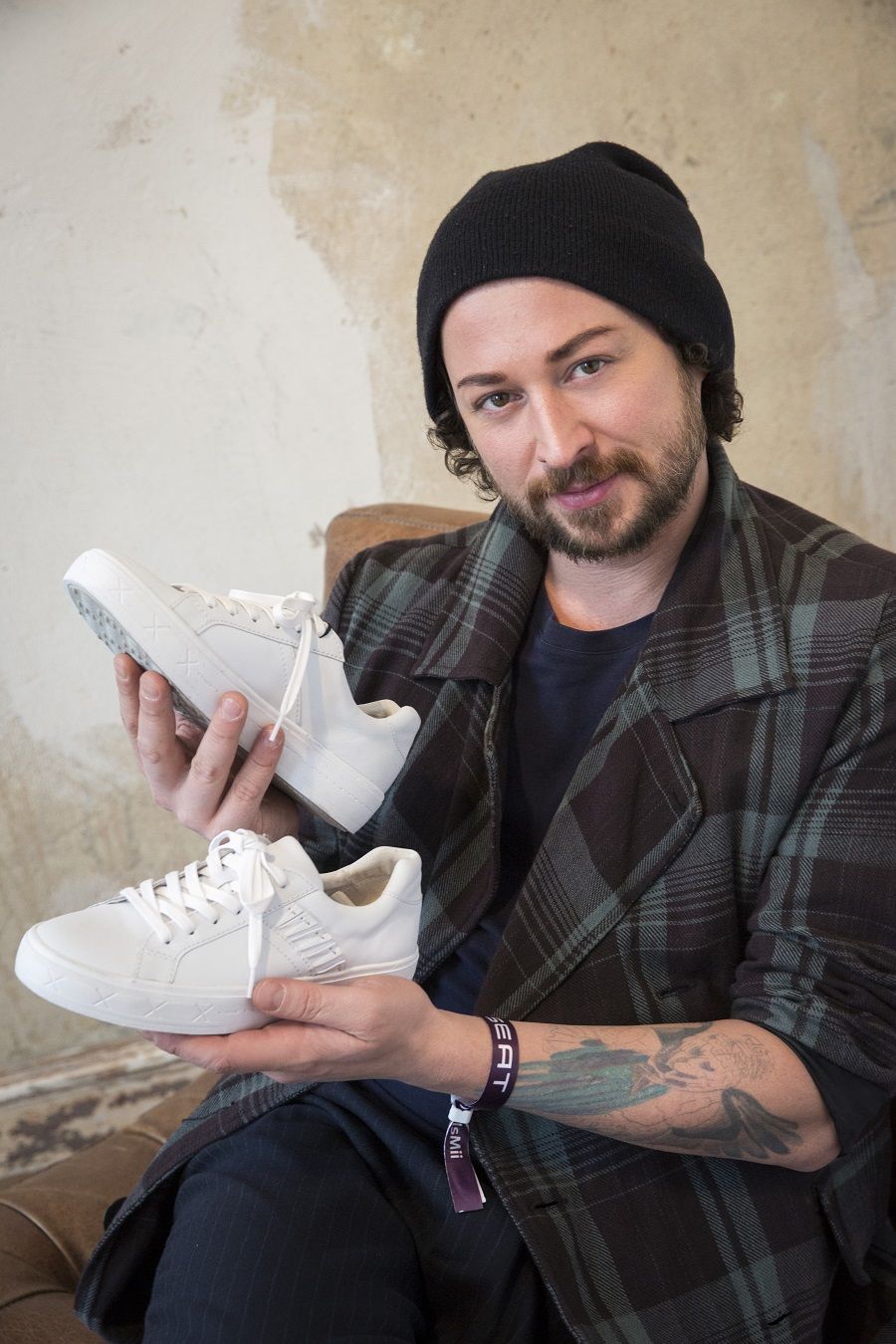 22.08.2017
4032
Tamaris extends collaboration with designer Marcel Ostertag
Tamaris extends collaboration with designer Marcel Ostertag
Exclusive Tamaris by Marcel Ostertag project planned for 3 of the year
Tamaris extends collaboration with designer Marcel Ostertag for 3 years! A well-known personality in the fashion world not only presented his new Freedom collection at Fashion Week in Berlin, but also created two shoe lines together with the manufacturer Detmolder. Although only 9 models were presented in the first collection, whole 2018 were released for the spring / summer 20 season, and all of them are characterized by more diverse motifs.
Marcel Ostertag demonstrated the Freedom collection in front of sophisticated viewers of a sensational fashion show. But what is freedom? The designer reveals the idea of ​​freedom in this way: the hours are made up of seconds, and life is an eternal party. Relying on the previous Revolution collection, where the master practically calls for a slowdown in everyday life, this season he reflects on the eternal. This approach is reflected in the entire collection of the designer - from head to toe. With the help of flying dresses, transparent blouses and voluminous coats made of exquisite fabrics with filigree decor elements, Ostertag turns the catwalk into a disco, showing that fashion is not a one-day butterfly. Just in tone with this motto, the designer decorates outfits with a silhouette in the style of the seventies with prints with insects. Especially spectacular look scarab beetles, which are a symbol of infinity.
At the same time, the shoe collection attracts with a combination of comfort and sophistication: a wide variety of models ranges from slippers to half boots in natural shades, including brown, as well as white and black, with turquoise and orange color accents. The Tamaris by Marcel Ostertag collection is available from 59,95 Euro and is complemented by a line of bags. A series of seven models is decorated with sophisticated elements in pink gold and decorative tassels. In the framework of cooperation with Marcel Ostertag, Tamaris for the first time launches bags made of genuine leather. The highlight of the collection are canvas bags with prints with insects that are perfect for shoe models.
Tamaris by Marcel Ostertag is a unique design collection combining an impressive style with sophistication, high quality and unrivaled comfort.
Exclusive Tamaris by Marcel Ostertag project planned for 3 of the year
Editorial Office Shoes Report