Shoes of the German brand Caprice have long been well known in the Russian market, the consumer loves and appreciates it, first of all, for comfort and high quality. In recent years, Caprice collections have changed greatly externally - brand designers began to pay more attention to fashion details, and shoes became bright and stylish. About the business strategy of Caprice Vostok company in Russia, about the results of the outgoing 2016 year and plans for the next - 2017 year SR talks with the general director of Caprice Vostok LLC Victor Kunts.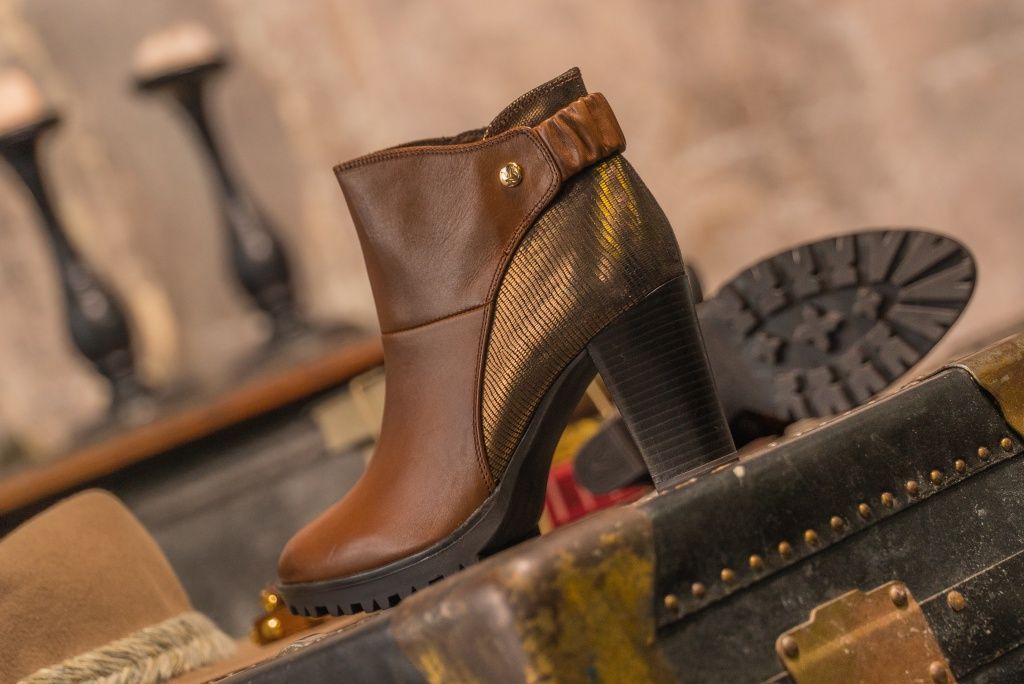 Victor, December is the time to take stock of the year. What was the 2016 for the Caprice brand in Russia?
The outgoing year was quite stressful, I think, as for other market participants. It affects the general economic situation in the country, we must somehow respond to the current situation, take some steps to mitigate, improve it and at the same time remain successful. The difficulties that everyone has today must be taken for granted and try to move on together, this is the main task - to move forward.
Judging by the preliminary results of the 2016 year, we all succeeded very well. In general, we were able to turn the situation on the Russian market in our favor after the 2009 crisis year, the hardest for our shoe market, and since then we have continued to grow and successfully develop.

Did the number of customers increase in 2016?
Of course, there are more new customers, the trend began six years ago, and it continues. Our partners - store owners - are reoriented to other groups of products, move to other price segments, and we feel the changes very much. There is an influx of new customers, and I hope that it will continue at such a fairly high pace. As for the preliminary financial results - they are positive, but today, taking into account the volatility (variability) of the ruble, they are not objective and do not fully reflect the real situation. Therefore, we still consider our products sold in pairs.

How many customers do you have today?
About a thousand customers all over Russia plus the CIS countries.
Do you have clients, partners in Central Asia?
There are - in Uzbekistan and Kyrgyzstan, appeared this year in Turkmenistan. The Central Asian market is still underdeveloped for us, but it has great potential, although there are risks - primarily financial.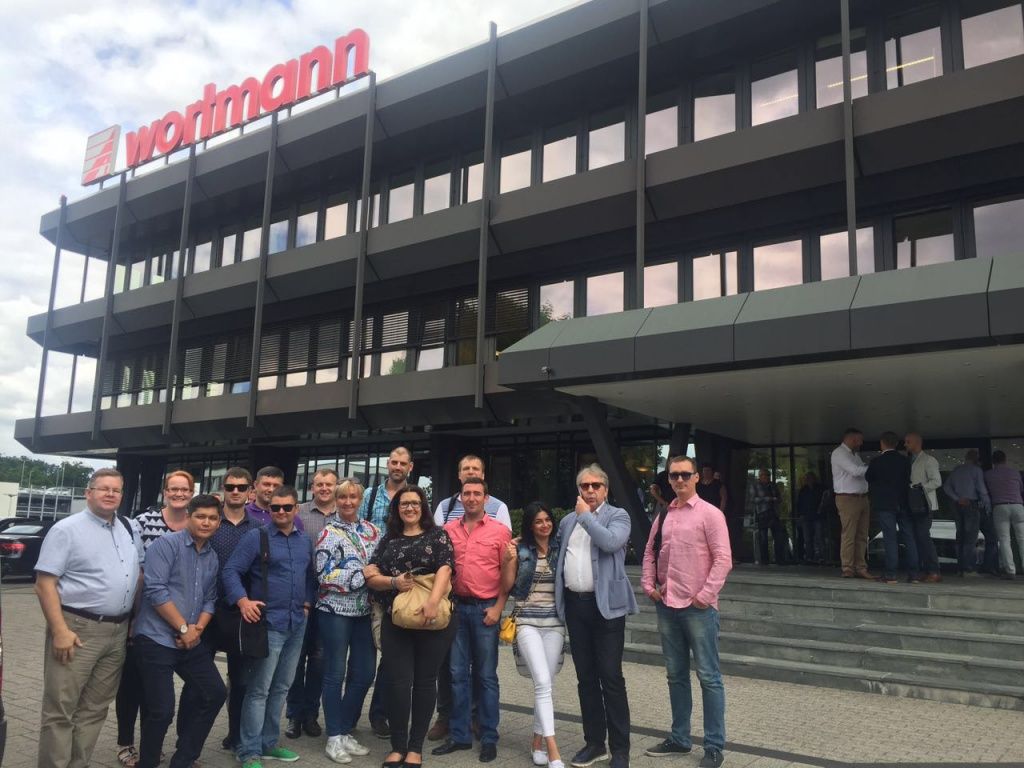 How has your work with clients changed, have new services appeared?
We have not come up with any new tools. The price of our products is fixed in rubles, there is only one principle: a fixed ruble price and a guarantee that the price will not change during the season - all financial risks, the company takes upon itself the exchange rate difference.
Naturally, we provide customers with grace periods, everyone uses this tool. We try to individually discuss with each client a plan for paying off his debts, we work intensively with receivables, because it is very important to know how the client breathes, how he feels. In general, nothing new. We are constantly trying to improve our customer service, in particular, we are developing a network of our regional representatives, who are now 10 in the country - in order to be closer to our customers so that the client does not feel abandoned and forgotten after writing the order, we We strive for constant, one might say daily, contact with our client. We want to know how he feels, how his store looks, how close to which brands our products are located in this store ... I also note that we have improved the logistics system inside the country and now we deliver boxes almost to the door. The next step will be to improve service in the countries of the Customs Union.

How many stores do you currently have?
While there are not many of them - 17, over the past five years we have not forced the opening of new stores. I believe that our customers have a rather difficult economic situation, so it may not be worth investing right away in a new project, in furniture. Negotiations are underway to open stores in Moscow and the Moscow region. In autumn, Caprice branded stores opened in Chelyabinsk and Minsk.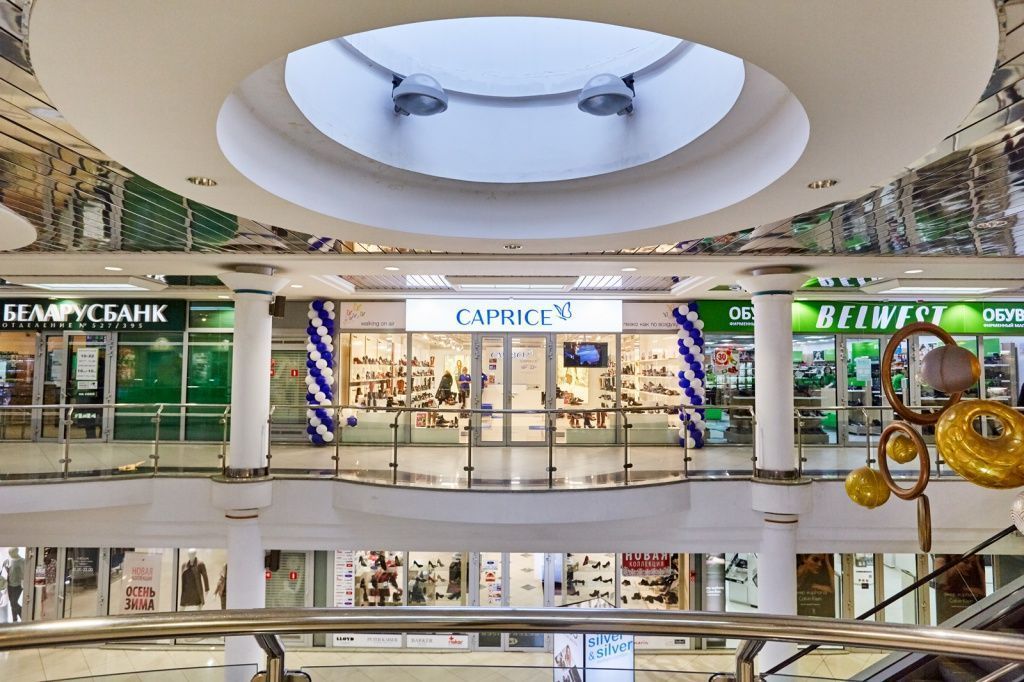 Online trading is now actively developing; are Caprice shoes sold online?
Yes, we successfully work with almost all platforms - LaModa, Wildberries, KupiVip, Sapato, Euroshoes.market...
And what percentage of sales go through online?
I will not call it significant, but these are quite serious volumes, although they cannot be compared with European, in particular German, ones - in Europe the share of online sales is much higher than in Russia.

Does Caprice have plans to create its own online store in Russia?
No, we are comfortable with working with online platforms. The philosophy of our founders - shoe makers in the fourth generation: we know how to make shoes well and we need to do just that. Caprice does not plan to open its own online store in the near future - it is a global strategic decision made by our founders. Not only in Russia, but in the whole world. We concentrate on the production of shoes, and sell it is an opportunity for our partners. They know how.

The immediate prospect is five years?
I think that the next 10-15 years is not worth such a task. We have many other tasks related to our collection and production. But everything is changing very quickly, and we do not know what challenges the market will throw us in 5 years ...

Promotion, advertising, participation in exhibitions - all this remains among your current tasks?
Of course, we are actively promoting Caprice shoes in the b2b format, we will remain in it for now. Participation in professional exhibitions held in Russia is sure to continue. We participate in a number of regional events - these are Shoes Star exhibitions, the Mosshoes exhibition, which we really need due to the specifics of our collections (in addition to the main one, we are creating an even later collection, and we have the opportunity to show it at Mosshoes) . Well, Euro Shoes is still the central exhibition event for us, with excellent dates, perhaps the best ones, for the main collection. Euro Shoes is a high quality of visitors, to which the organizers of the exhibition put a lot of effort - a very professional visitor comes to the exhibition with whom you can work effectively. I can only wish this exhibition to further develop and expand its scope.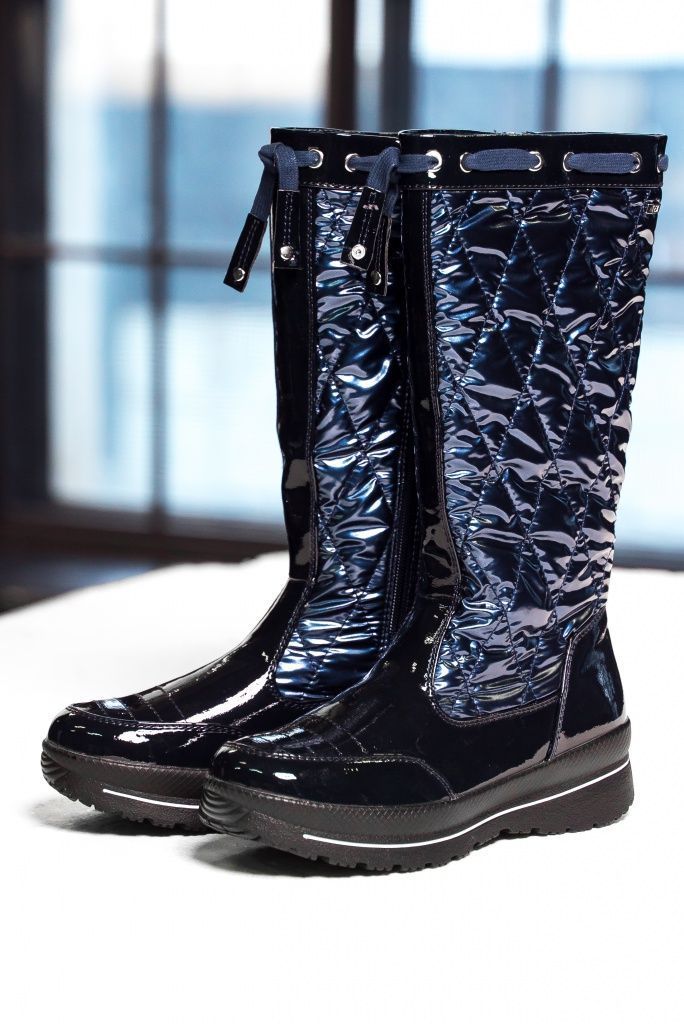 Let's talk a little about your shoes: who are the designers, where are they made, what materials?
The creation of collections and the development of all technologies, including pads, are still taking place at our head office in Germany, in the small town of Pirmasens. There is a design studio where our full-time designers create and attracted designers come there. Creative work today goes on all year round, without seasonal breaks, as before: the development of the summer collection ends and the development of the autumn-winter begins immediately.

What is the reason?
With the fact that you need to pay more attention to the development of the collection and pay more attention to details. Currently, new materials are constantly appearing, which, by the way, are very noticeable in our spring-summer collection, and designers are busy with their search and selection. A huge number of new products! Technologies are rapidly developing in leather processing and shoe manufacturing, and you need to constantly monitor these trends, look for something new, and find one to decide whether it is suitable for Caprice or not, whether it meets our quality standards and ideas about fashion and comfort. The search for new ideas, materials and technologies for collections is a constant, endless process.
As well as the quality control of our shoes. We have significantly expanded the staff of our technologists at the head office, consciously taking this step, although it is very expensive. But the company came to the conclusion that each of our factories should have at least one full-time employee-technologist, whose duties include monitoring the receipt of materials, production, output of goods, constant quality control, continuous improvement and improvement of production. The future lies behind this: only one who has a production and technological base (good inexpensive leather, good components and accessories, an interesting collection and own technologies) can win.
Caprice uses only genuine leather for all models, with the exception of those where the model itself does not involve the use of natural materials - for example, dutik boots, but even they have leather elements, for example, an insole. Therefore, we closely monitor the quality of the leather and very responsibly approach the selection of suppliers.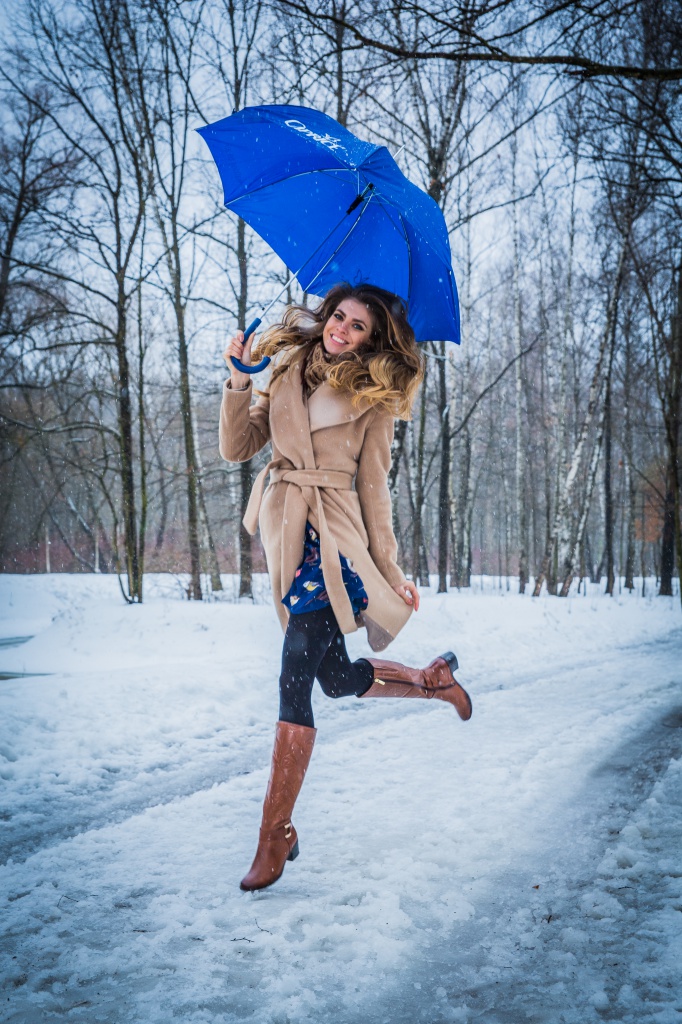 How many enterprises does the company have today?
We have reduced the number of our factories, leaving the most efficient, and today we have 4 enterprises - one in Pakistan, the rest in Asia.

And in Europe?
At the moment there is no operating enterprise in Europe, there were factories in Poland, Bulgaria, but we refused them. There are long-term projects that we are intensively engaged in. It becomes profitable to produce shoes in Europe, but we are very responsible for choosing factories, this is a long process.

Does the company have no plans to localize production in Russia?
No, although for me it would be very interesting for me to start production in Russia, but we do not have free resources, the potential to start production here. Unfortunately, the Russian industry of components for shoes, very big problems with the production of high-quality leather. The infrastructure and qualified personnel are almost completely absent; a lot of shoe makers in Russia face the problem of personnel selection. I would call the heroes of those who started shoe production here. I wish them success in this difficult matter, I would be very happy if the Russian footwear industry revived.

What are your main markets in Europe?
Germany, in second place - Russia, then France, Holland, Poland. We are also well represented in the UK, where we have become the brand of the year this year.

How do you think the preferences of Russians in shoes over the past 7-10 years have changed?
Casual shoes are gaining market share and women's hearts more and more. If we recall our first steps in the Russian market, then we were seriously criticized for the fact that we do not have high heels. Customers wanted to receive them and were terribly surprised: "How so - German fashionable shoes, and where are the heels?" And sometimes I had to say: "You can buy high heels anywhere if you don't like our shoes, but I guarantee you that in five years we will definitely meet with you ... "And this happens, because it is impossible to walk all your life on 15-centimeter heels. Today people come to the conclusion that shoes and clothes should be, first of all, comfortable, practical and, of course, stylish. Although now we have beautiful and, most importantly, comfortable, high-heeled models in our new Caprice Premium line.

What is new to expect from Caprice? Maybe a children's shoe line?
No, childhood is a separate, very difficult area, until we plan to release children's shoes. But we added to the female models several models of men's shoes - classic moccasins in the spring-summer collection 2017, from nubuck and leather. There are plans to introduce something for men in the autumn-winter collection 2017 / 18.

What are your plans for the 2017 year?
Still Olympic: faster, higher, further, stronger. I don't know how this will happen, but, first of all, we are talking, of course, about working on the collection that is currently underway. It's too early to talk about strategy and tactics, all this is still in development and will be finally formed by the end of January 2-17 of the year. We will adhere to the strategy chosen in 2009, we are not going to change it yet, because the successes that we have achieved over the past 6-7 years confirm that the decision was right.

Interviewed by Natalya Timashova
This article was published in the 143 issue of the print version of the magazine.
Shoes of the German brand Caprice have long been well known in the Russian market, the consumer loves and appreciates it, first of all, for comfort and high quality. In recent years, Caprice collections have greatly ...