15 of November will come very soon, which means that the windows of all stores will be completely transformed and will create a New Year's mood, a festive atmosphere of magic and the expectation of a fairy tale. For the winter holidays - New Year and Christmas - the retail is always prepared, every year, very carefully and responsibly. As a rule, the highest budgets are planned for decorating New Year's showcases, which is understandable: these days are the most bready, the most profitable in trade. We asked Marina Polkovnikova, one of the leading Russian experts in the field of window-dressing and visual merchandising, to talk about the main world trends in the design and festive decoration of windows that will dominate this winter.

Each store wants to stand out, wants to be more attractive and emotional in relation to competitors and neighbors in a shopping center or street retail. Therefore, in New Year's showcases, we often use bright, saturated colors, we strive to use the attributes of the New Year, Christmas, holiday, winter. What trends are dictated to us by world retail this season?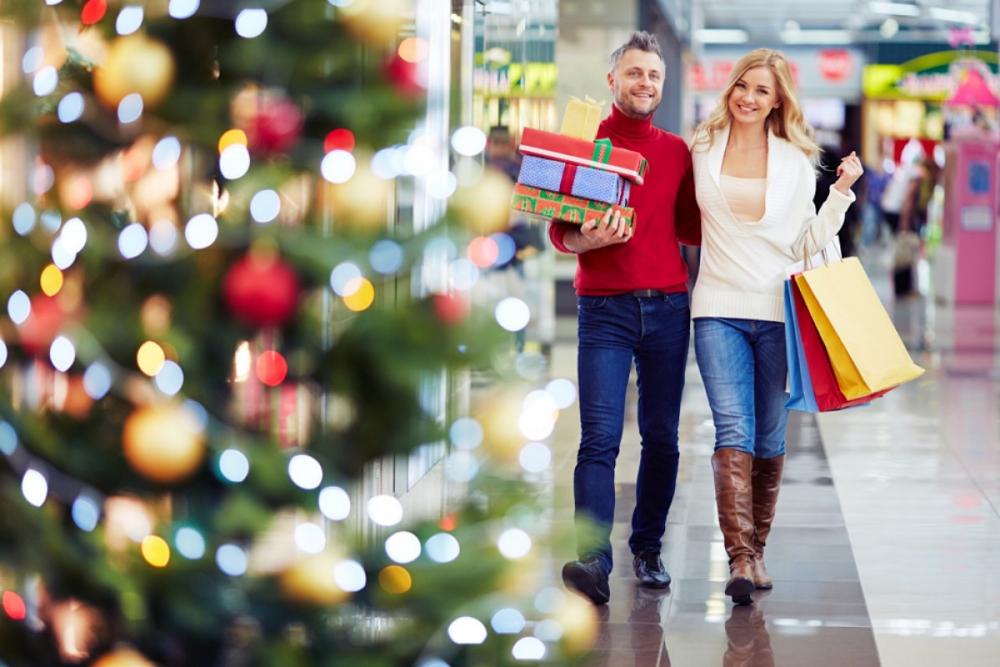 The story of Poetic Depth
This style is dominated by dark, earthy, saturated colors, this is drama, baroque.
Colors: richly complex shades, there is a floral print and a lot of gold.
Key features: luxury, color depth, color saturation, grace.
Key shades: emerald, wine colors - Marsala, rich dark peony, gold, black, royal blue and dark red.
You can use prints in the style of Baroque, birds of paradise and tropical flowers. This season we can use the theme of forest, nature, mystery, and fabulousness for window dressing. Fairy tale and magic must be present.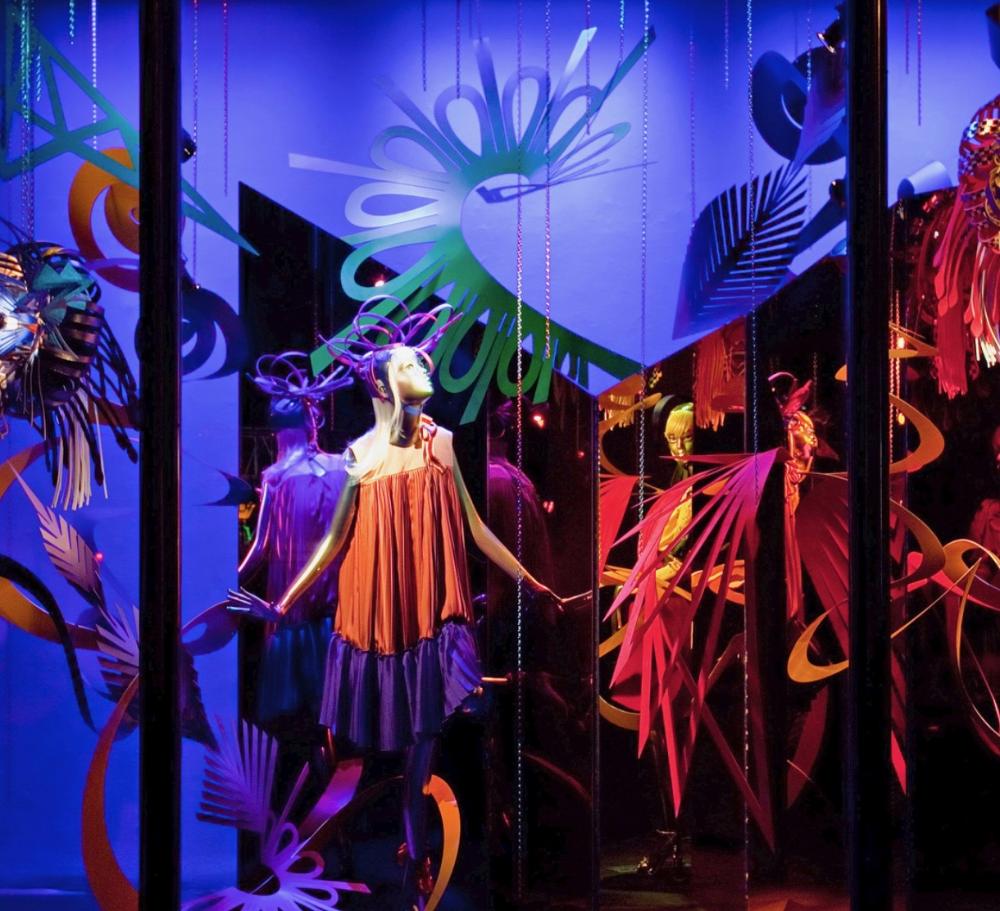 Simple chic
In this direction, we can see the geometry that is familiar to us, people's faces or parts of the face, sloppy drawings and a combination of different materials.
Color scheme: the main idea is a combination of cold and warm colors, for example, wood with stone, concrete, natural materials or their interpretation.
Key shades: all shades of gray, beige, brown, milky, black, white.
In the style of simple (modest) chic, there are a lot of black and white decisions, graphics. If New Year's accents are used, then it should be Christmas tree toys made of paper, some installations from foam board or pvc with images of mountains, peaks, various installations of persons in a sloppy performance - sketches.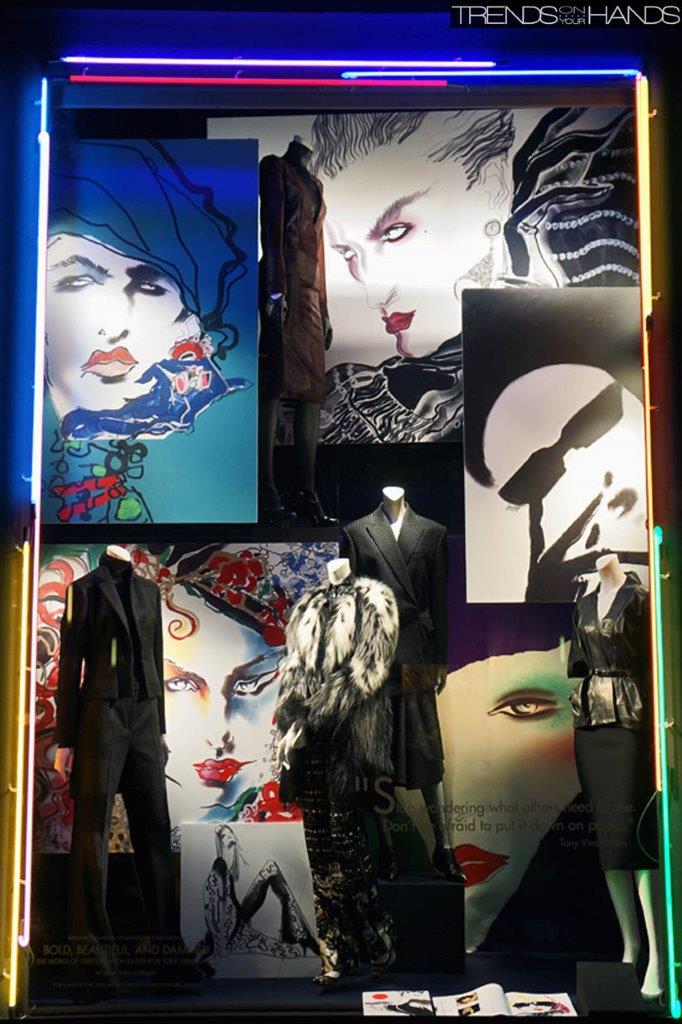 Print "Cage"
The cage is the favorite of the season in clothes: coats, capes, raincoats, dresses, skirts, blouses, trousers - everything is in the box, large and small, black and white and color. Naturally, the cell migrated to the windows - moreover, we can use the cell both on print in installations and in real natural fabrics. The combination and color schemes are completely different within the framework of the season trend. Various shapes can be created from a cage - Christmas trees, Christmas toys, and everything will be in a cage.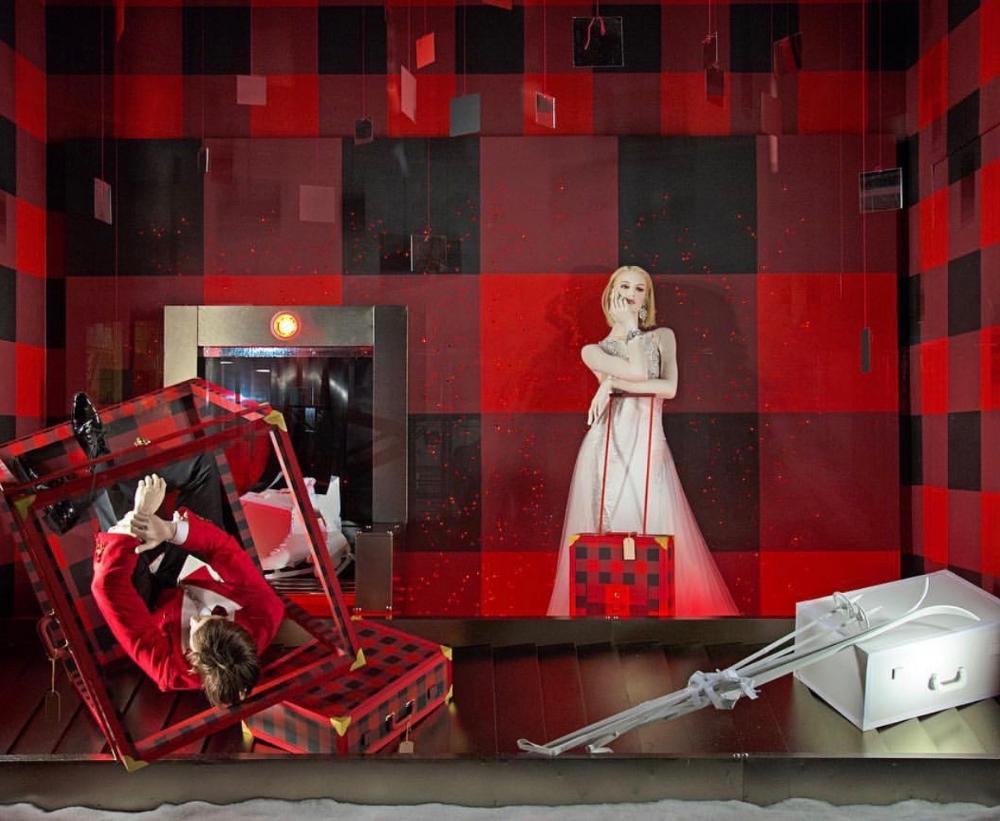 Disco mania
Discomania continues, but is interpreted in a new, modern way: a lot of brilliance, glitter, and bright ornamental materials are welcomed. You can use metallized surfaces, mirror plastic, reflective materials, hang a disco ball in the window.
Color scheme: silver, and not matte, but shiny, pure, the effect of a "floating", fuzzy television picture, streaks are coming in, smooth multi-colored stains appear, modern digital solutions will help transfer it.