"Girls come to New York in search of two" Ls "- Labels and Love," once said Carrie Bradshaw, the heroine of the famous series "Sex and the City", which showed the fashionable (and not only) life of New York to the whole world . We don't know how it is with the simplicity of finding love in this big city, but finding world labels is no problem, and with a very good discount. Before the holidays ended, New York stores began to actively lure customers with discounts, gifts and other attractive offers. Read about the intricacies and tricks of organizing, designing and conducting after-sale sales in New York in an exclusive report by our permanent expert and author Kristina Wojciechowska. The finds and ideas of American colleagues are commented and evaluated by Anna Balandina, an expert on visual merchandising, showcase and store design.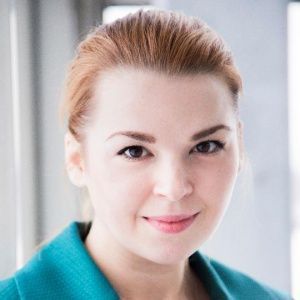 Kristina Morozova (Wojciechowska)
- Certified business coach, Fashion retail expert, general manager of KEDDO in America (New York, USA).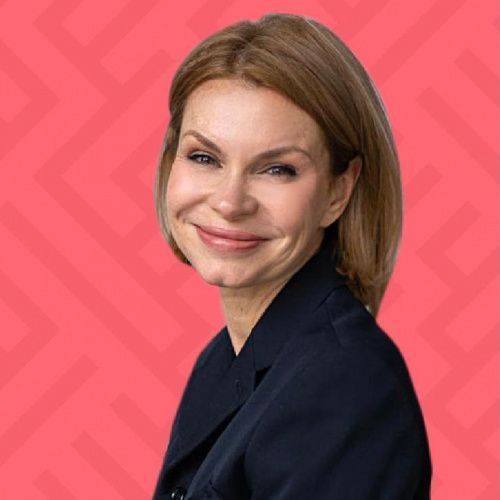 Anna Balandina
-
owner of visual communications agency VM Guru, market expert in visual merchandising and store design.
@anna_balandina_vmguru, @vm_guru , www.vmguru.ru
Sales in the Big Apple are commonplace, shops all year round offer discounted products, not only with those indicated on the price tags, but also with additional ones that can be obtained simply by "bargaining" with the seller. In addition, many stores issue bonus cards for residents of the city in addition to discount ones (if certain documents are available, otherwise nothing). Cards allow you to significantly save money, but oblige you to use them only for a certain period of time (usually 1,5-3 months).
Tourists are also not disregarded - they have their own bonuses and discounts. In addition, you can agree with the seller on an additional price reduction (by 10-15%), and for true shopaholics, special shop tours are organized around New York stores. The guide will guide you through the best shops, point out great deals, and act as a stylist, giving you valuable advice when choosing clothes and shoes.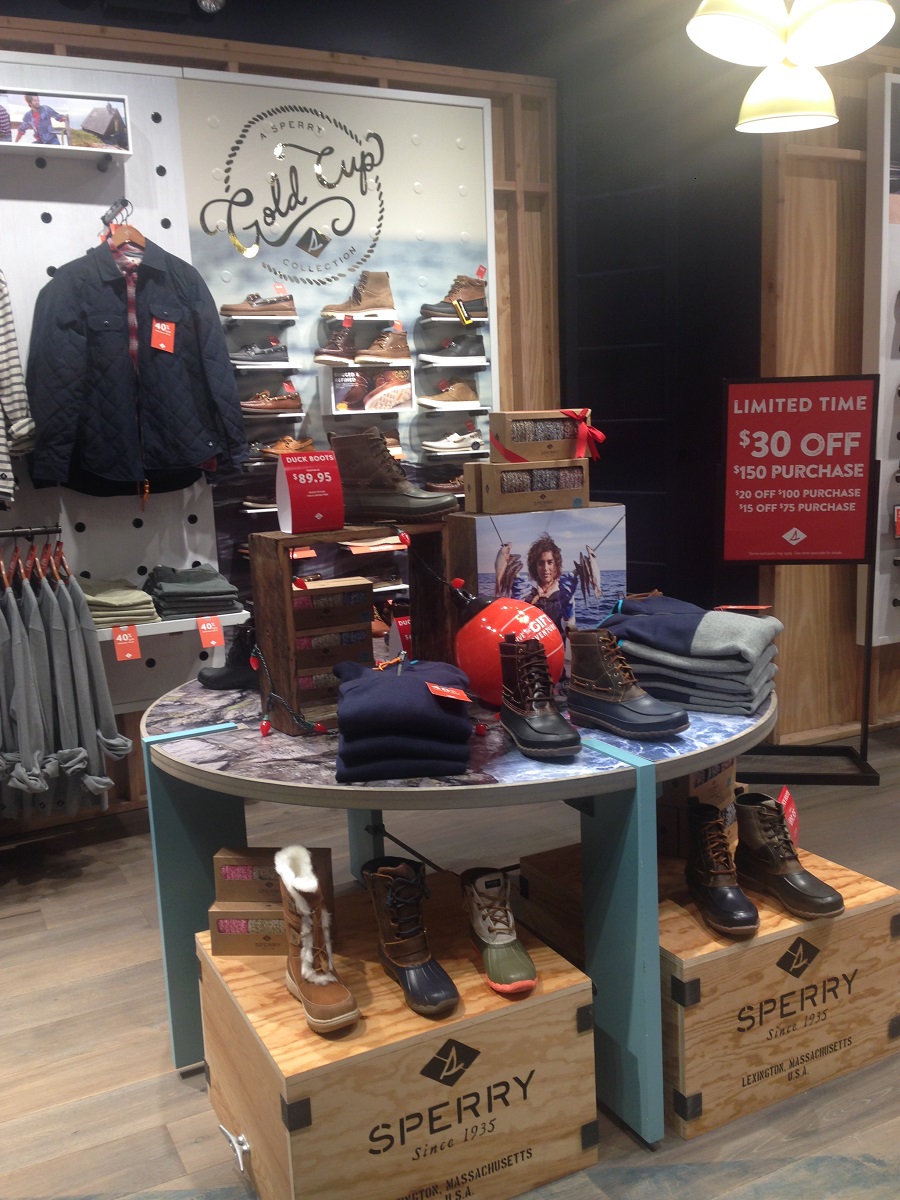 The New York Winter Sale officially kicks off on December 20, just before Christmas. But until 25 (before Christmas) stores keep prices, discounts do not exceed 50%, but after January 2, when customers are getting fewer and work days begin, prices usually drop even lower.
Zoning, store design
Walking around Manhattan, I had to go around a lot of big and small stores to find interesting solutions for organizing sales in the fashion retail of New York.
The first thing that catches your eye is the very neat design of the sales areas. No huge posters, flashy fonts and huge, tasteless posters. Everything is strict and restrained.
The main colors of sales are the same as in Russia: red and white, sometimes stores use blue and black and white. But there will never be more than two colors in an informational poster.
Anna Balandina: "Sale is a marketing tool, the main requirement for POS registration of a sale period is that it is read, moreover, correctly read by customers, and that they go into the store. It was tested by American neuromarketing experts that buyers shop window information on a sale subconsciously as follows: the larger and brighter the message, the more subconsciously it is better perceived. The buyer reads it like this: "The store has good discounts, you have to go." At the same time, in the initial sales period (in New York, judging by the article, this is from December 20 to January 2), sales are not really "aggressively" displayed in store windows, because discounts are not so serious, and there is a problem to sell seasonal goods at full cost. Further, in the active phase of the sale, brands usually strengthen the sales message. There are several ways, the most effective are large stickers on the window with aggressive fonts, indicating the maximum percentage of discounts, in combination with a trading room decorated in the same style. And so that the design does not become "market", it is better to really use no more than two colors, and precisely those that the author speaks of. "
In New York stores there is an interesting feature in merchandising - sales are somehow allocated separately mainly only in two areas of the store: in the entrance, which serves to attract the attention of visitors and passers-by, and in the most remote place, somewhere in the corner, where tightly and deliberately scruffy shoes are distributed by size and stand out with separate advertising materials that alert customers that this is where the discounts are collected (scary to think!) up to 90% for all well-known brands. A familiar story, but it works.
On average, discounts in a special discount zone are 50%, but due to the artificially created deficit, visitors are in a hurry to find a suitable model and run with it to the cashier with a view, as if they had torn off something especially valuable. Layout in such cases on tall racks in size (sometimes full pairs, sometimes half pairs). This is very convenient: you don't have to wait for a consultant with your size, you just find the "39" sign (in America - "9") and choose from everything that is available. Add bright price tags that employees, without ceremony, glue directly to the sole or insole with the old crossed out price, inciting, nagging sellers, who seem to accidentally discuss right above your ear that models of my size are flying away like hot cakes today and - voila, a long line of customers at the checkout.
I can't say that in these zones there are really very low prices - yes, below average, but these are mainly old collections or very unpopular models. However, the simplicity of the calculations attractive to customers, the availability of different models for searching and fitting, the lack of persistent (and sometimes annoyingly unpleasant) attention of sellers forces them to stay in the store for a long time and remeasure everything that, even in theory, could do. And in the end, buy, buy even that which I had not planned at all and about which I did not even think!
All this is a separate layout of the "sale", as already mentioned, in the most impassable, "dead" part of the store, in the back of the trading floor (people who come to buy something at a discount will find it anyway). The remaining discounts are not grouped in certain zones, they are dispersed throughout the hall and mixed with models that are sold without discounts.
Anna Balandina: "That's right. In the active phase of sales, it is important to place the sale offer primarily in the entrance area, and the buyer should be greeted by the zone with the maximum discount percentage and, preferably, inform the buyer about it with POS materials with the maximum discount percentage. Because buyers "go for discounts."
Why are shoes with a 90% discount displayed in a remote area of ​​the trading floor? Most likely, these are shoes not even of the last, but strongly of the past seasons, and for the high (emphasis on "o") their cost cannot be sold. Although in America they are really trying to get rid of the product of the used season as much as possible during the next sale. In Russia, you will hardly find a 90% discount ".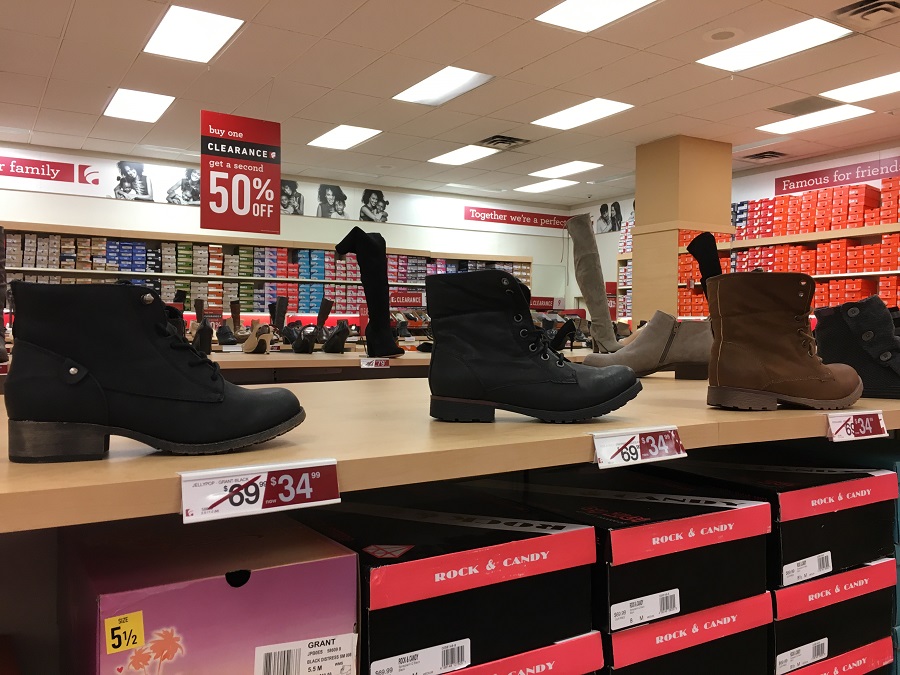 Shoe laying
The main ways of laying out shoes:
by size (if it is a sale);
by brand;
by style;
by groups.
Often, in one store you can find several display styles at once. If we go back to the price tags, then, as a rule, this is a sticky, bright price tag that is glued to shoes (on the sole or insole), shoe tags are used mainly for production information only. They try to make prices understandable and memorable, most often these are 3-4-5 prices in one group. For example, $ 49, $ 99.99, $ 25. The buyer is easy to remember and easy to navigate.
In general, I noticed an interesting feature: if in Russia we try to make a stylish and expensive repair and a really beautiful layout, then in New York, mid-range stores do not attach any importance to this. Clean and welcoming - yes, style - no. Very often boxes with shoes from the sale group (even with 20-30% discounts) are laid out on the table or directly on the floor with mountain materials, POS materials mark the location where the discounts are collected - and people run to catch luck by the tail - look for their size.
Where is the "junction"
Related products (shoe care products, socks, wallets, wallets, etc.) are located, as in Russia, mainly at the cash register, but, in addition, they can also be used on the trading floor when forming groups of goods for their functional purpose or style, fashion (for example, expensive shoes + care products, ankle boots and high warm knee-highs of a suitable color). I have never met the calculation of funds for the care of the cash register or in other hard-to-reach places. On the contrary, the goods are often duplicated and displayed on special trading equipment, at the level of an outstretched hand and the gaze of customers. Add to this the bright price tags directly pasted on the product, the lack of abundance of such a product and the light but well-thought-out chaos ... and related products (like chewing gum at the checkout counter in grocery supermarkets) are dismantled like hot cakes. Trading equipment itself is usually on wheels, which allows sellers to easily move it to different areas of the store if necessary.
Anna Balandina: "In visual merchandising, this presentation method is called" grouping the main product with the complementary one "- it really increases the sales of the complementary product, especially if it is duplicated, that is, it is also presented at the checkout in the case of" soputka "(shoe care products), or in the accessory area - bags, scarves, gloves, etc. ".
About fashion and trends
Surprisingly, New Yorkers take fashion very frivolously and do not recognize common ideals. Who is wearing what is in trend. Here you can find boots from the latest DG collection in the subway car, Converse sneakers on the homeless and stilettos on the guys. And no one cares about anyone, as if everything that you can think of is perfectly acceptable to put on yourself and walk in this form along the street, not at all thinking that you can shock, surprise, make someone laugh. Here it is not customary to condemn and poke a finger, everyone has the right to be what he wants, and this is captivating. And relaxes. In a huge metropolis there are almost no women in high-heeled shoes or wedges, the most popular shoes are sneakers and all-terrain boots. Perhaps that is why such a cool attitude to shoes, including well-known brands, can be found in shoe stores. These are just shoes, not an idol in a beautiful box.
In stores on the same shelf, No name sneakers for $ 15 and, say, Fendi or Manolo Blahnik with a crazy discount for $ 700 can coexist quite comfortably. Obviously, the stores here are also fighting for customers, but they do it with pretense of negligence, albeit retaining the famous American smile and aleatherg "How are you?" From every incoming visitor.
Anna Balandina: "New Yorkers are world trendsetters, creative people without complexes! Our compatriots as a whole are followers, and bold trends do not reach us quickly and not all take root ... But the fact that Noname sneakers are located on the "sale" next to expensive luxury brands is strange. Either this is a mistake of a visual merchandising specialist, or some clever strategy of this particular outlet. For example, a huge batch of these sneakers was purchased, and it was not sold at all during the season, or it is its own product. But this is definitely not an idea that needs to be adopted. "
This article was published in the 144 issue of the print version of the magazine.
"Girls come to New York in search of two" Ls "- Labels and Love," once said Carrie Bradshaw, the heroine of the famous series "Sex and the City", which showed the whole world fashionable (and not only) ...