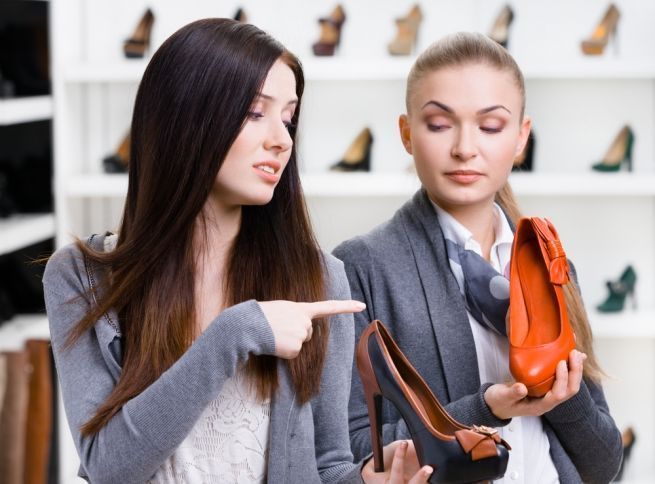 20.01.2016
8108
Mistake questions sellers
The onslaught of e-commerce challenges traditional stores, but at the same time contributes to the development and improvement of the format. Offline retailers already have to make double efforts to motivate consumers to buy - to create a positive emotional background and give a vivid impression. Unfortunately, they often deteriorate due to seller mistakes that he commits in communicating with the buyer.
Despite the training, many still continue to use phrases in their speech that only irritate the visitor and do not contribute to an increase in sales. Here are some.

- "Tell me something?"
As a rule, buyers tend to get away from the aggressive issue. They come to the store already knowing - consciously or implicitly - what they want, and the seller seems to be trying to fix it.

"Want to get something?"
Often people go into the store, not intending to buy anything, but they are so attracted by the atmosphere, the collection and the hype of other visitors that as a result they leave with a new thing. And vice versa - many people who come for the planned purchase are faced with questions from the annoying seller and decide to go to another store, where no one will bother them.

"What amount are you counting on?"
This is another tricky question in order to limit the client. Usually when customers say that it's all about the price, they lie. When aleatherg about this in the forehead, the seller risks not getting a true answer.
In addition, this question suggests that buyers will not spend more than planned. That is, the seller automatically rejects a more attractive solution, which always costs more. The buyer is arranged like this - if he sees what he really likes, he finds the missing amount and pays as much as necessary.
The onslaught of e-commerce challenges traditional shopping, but at the same time promotes development and improvement ...