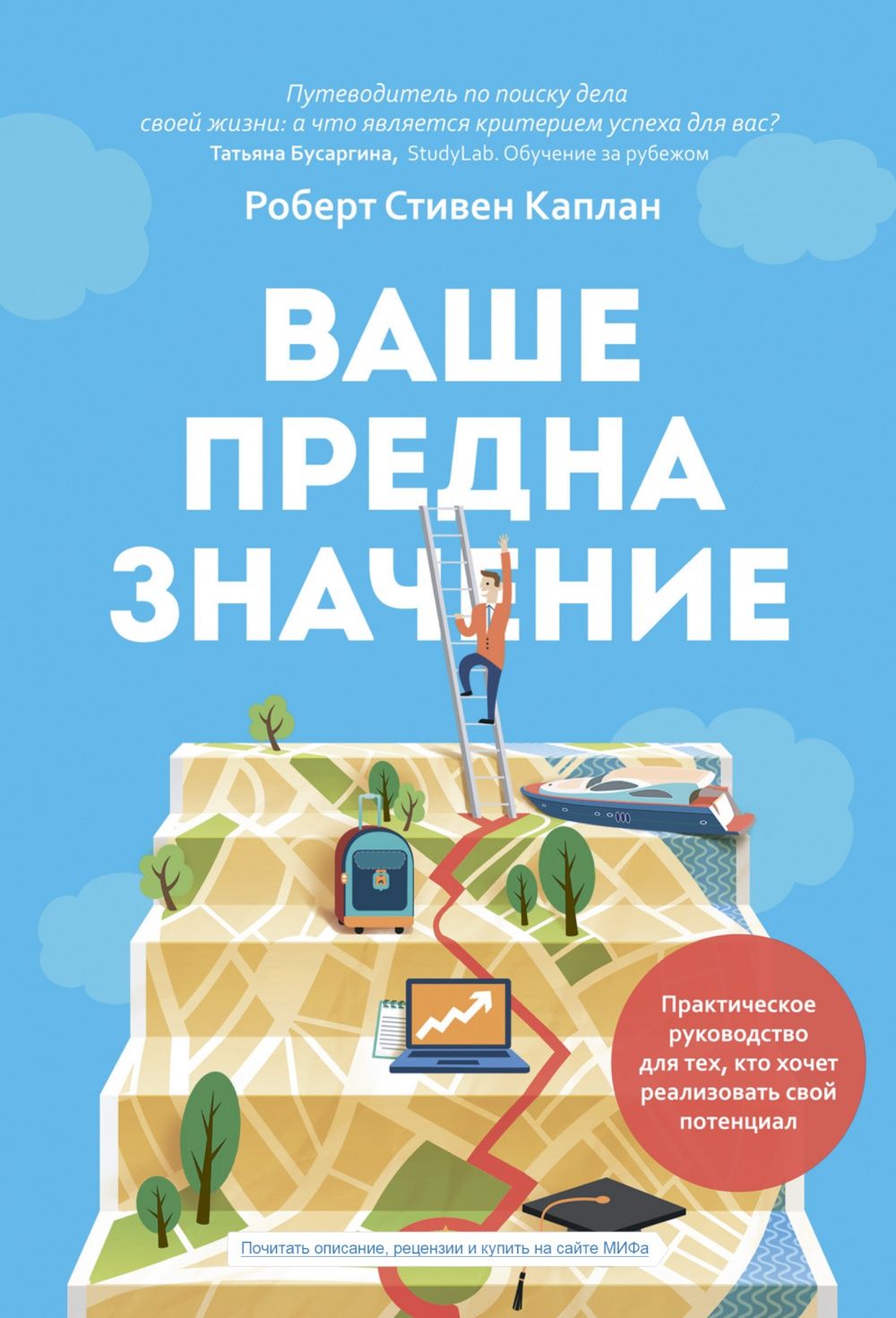 08.12.2014
7308
Your destination
Kaplan R. "Your Destiny". - M .: "Mann, Ivanov and Ferber", 2014.
Robert Stephen Kaplan, a professor at Harvard University and a successful leadership coach, invites the reader to start thinking - What does success mean to him? Only by answering this question, you can try to find your purpose. To find your own business, an interesting job that will not become an insignificant episode of your boring life, but a guided star, you need to analyze the stage already passed. Finding your destiny is a lifelong experience. This is not the achievement of the final goal, but getting to know oneself, developing one's own skills and competencies, personal improvement and professional growth. And, of course, love for the business you do. A truth that we often forget in the pursuit of financial well-being.
What are the specifics: Kaplan ends his book with the words: If you follow your own path, I don't know what status you will achieve, how much money you will earn, how many titles you will win. But, keeping faith in your principles and convictions, you will be really hurried "...
Buy the book on the site "Mann, Ivanov, Ferber"