In Moscow, the key wholesale exhibition of shoes and accessories, Euro Shoes Premiere Collection, ended this time, from 26 to 29 on August. The exhibition has been held for more than 10 years and is the leading professional business platform in the country, gathering manufacturers, distributors of shoes, buyers, owners of retail stores and wholesale companies, online stores from Russia and the CIS countries, as well as industry media journalists from Russia, Turkey and Italy.
Over the 4 of the day, several thousand industry professionals attended Euro Shoes. The working atmosphere reigned in the pavilions, important business meetings and negotiations were held. As part of the Euro Shoes business program, trainings and seminars on topics relevant to the Russian shoe market were held.
Our editors have again made sure that the Euro Shoes Premiere Collection is a key event in the shoe industry. Some booths wrote orders even on the day of departure. Exhibitors and buyers are satisfied, the organizers, too.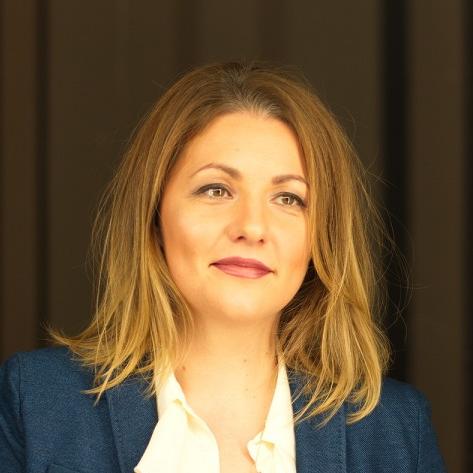 Anastasia Kornilieva
- Director of Euro Shoes Premiere Collection
"The past exhibition was very productive, despite the current transformation of the shoe market associated with the upcoming labeling. We are very glad that all the visitors we were waiting for came. Separately, I would like to note a slight increase in attendance. In my opinion, this testifies to the effectiveness, high quality of the organization and stability of our event, no matter what. We were extremely pleased to know that most of our exhibitors were satisfied with the result of the common work even before the end of the exhibition. After all, our main task is to provide a comfortable environment for the productive work of all participants in the shoe market. Every season, we try to create for our guests a warm and friendly atmosphere for the most pleasant work. We have already received several new applications from companies that have not previously participated in exhibitions in Russia. There are also those who missed Euro Shoes this season, but confirmed their participation in our exhibition in February 2020. People come to work with us! "
Exhibitors also gave their assessments of the work of the August Euro Shoes: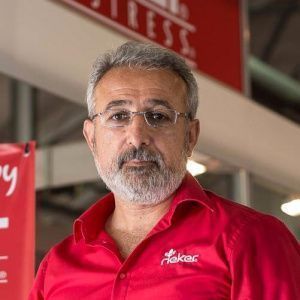 Shahin Asadov
- CEO of Riker Vostok
"This season Euro Shoes brought us good results. I can note an increase in orders compared to the previous exhibition. Looking at the collections of different brands of shoes presented at Euro Shoes, you can see that most of them have significantly increased the share of sports models and models where there is a successful combination of sports with classics, but there were too few new products for conservative consumers, so customers even started to complain on their absence. I think in this regard, Rieker was able to find the optimal balance of sports, classics and casual in his collection and satisfy different needs. We have successfully completed this exhibition! "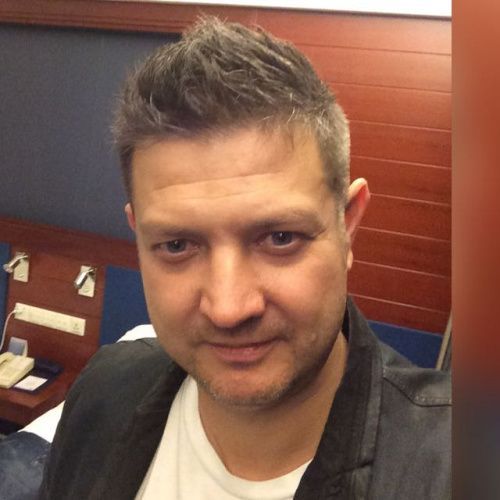 Vitaly Stepin
- Deputy CEO Baden
"We are very pleased with the results of the exhibition! Customers respond positively to our recently launched assortment of men's shoes and accessories, which have already proven themselves in retail sales. The undisputed sales leader is the Baden Active line of sneakers. Today sneakers are in everyone's wardrobe: classic white, running, bright neon or even rhinestone models. By catching this global trend in a timely manner, Baden secured excellent sales and occupied store shelves that were exempted from heel shoes. Currently, sneakers occupy up to 40% in the orders of our customers and sales of these shoes continue to grow. "
Eldar Schaffner
- Marco Tozzi Sales Director Eastern Europe and Russia
"For us, Euro Shoes is one of the main exhibition venues. The past exhibition was quite effective and productive. Why is enough? Because we never rest on our laurels and do everything for the further growth of the Marco Tozzi brand in Russia. I want to note that buyers have become more selective, clearly and carefully formulate budgets for purchases for the next season, so in order to be competitive in the current realities, a shoe company needs to develop a commercially successful collection. The most popular category for future seasons is the sportsman, and the demand for these models continues to grow. Designers Marco Tozzi in the 2020 spring-summer collection offer their partners a wide range of urban sports in the traditional balance of price-quality.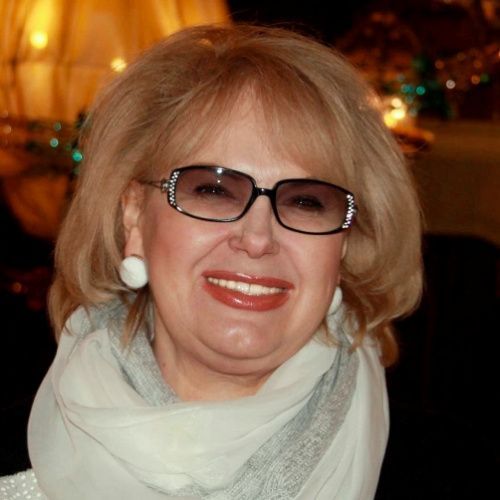 Irina Lavrukhina
- CEO of the AXA brand
"We are pleased with our results at Euro Shoes Premiere Collection. Especially increased orders for the German brand ARA and Relax Anatomic from Greece. The ARA collection was surprisingly bright with a variety of colors, and Relax Anatomic this year was recognized as the most-wrapped brand of new products on the Russian market. AXA home shoes, as always, delighted customers with a variety of models and colors. "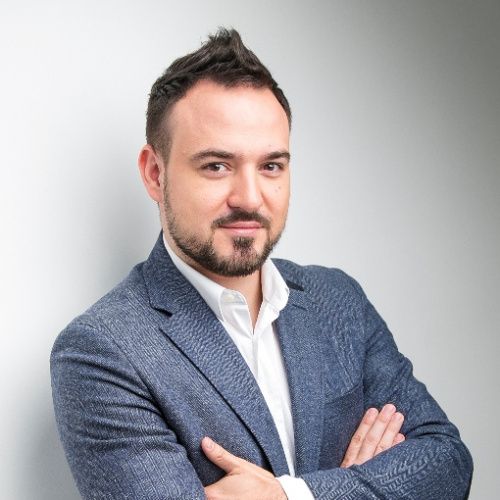 Ivan Shahin
- Sales Director s.Oliver Shoes
"We have attracted many new partners and are very pleased with the results of the past exhibition! The average order increased, the total volume of purchases also doubled compared to the previous year. We especially want to note the sharp demand (+ 105%) for our men's collection. She showed excellent sales to our customers in retail, so this time the volume of purchases of these models has increased significantly. If the purchase of men's shoes is based on the combination of "price + quality + compatibility + conservatism", then when choosing female models - the focus is on fashion trends and color solutions. " The most popular models of s.Oliver are sports style models, street style: sneakers, sneakers and platform sandals. The main colors of the spring-summer'20 brand collection are acid yellow, orange, neon and fuchsia.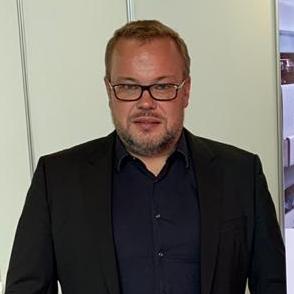 Dmitry Lavrukhin
- founder of Tandem-Logistics
"Euro Shoes exhibition was very positive! To some extent, it even exceeded our expectations. There were many requests for transportation and labeling of shoes. "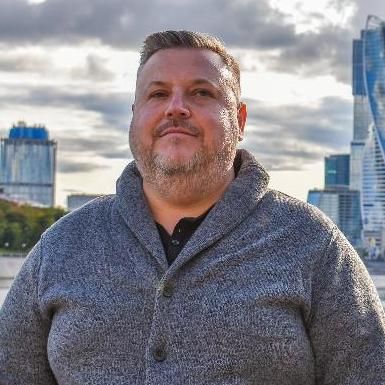 Pavel Savin
- GEOX Sales Manager in Russia
"For many years now, we have been participating in the Euroshoes exhibition. We see how the preferences of our customers are changing and in what areas they place emphasis in their procurement. We have a range of shoes for all ages, taking into account all the latest trends. According to the global trend, buyers most of all asked sneakers that would suit all occasions in the "casual sport" style. Do not lose their popularity and ugly shoes of different colors with a massive sole. For several consecutive seasons, the unconditional hits of the men's collection are: weightless Nebula sneakers (translated as "cloud"), universal Nexside and Aerantis models, with rubberized laces that do not need to be tied. As for the color scheme, the collection has many models in pastel colors, and yellow is the hit of the next season, presented in several variations. In addition to shoes, this time we brought outerwear with Geox technology and membranes. Many customers who deal with shoes, having seen our beautiful jackets, decided to order a trial batch to diversify the business. Already have a positive experience! "
Maxim Dobrynin - Sales Director Salamander
"The exhibition went well! There are few new contacts, but they are. This is logical for the shoe market in the current period. Most importantly, in pairs we collected 25% more than for the same period last year. We are very pleased with the results at Euro Shoes Premiere Collection! "
As soon as the Euro Shoes Premiere Collection exhibition ended this season, when the organizers have already begun to prepare for the next, it will be held in Moscow at Sokolniki Exhibition Center from 25 to 28 on February 2020.
In Moscow, the key wholesale exhibition of shoes and accessories, Euro Shoes Premiere Collection, ended this time, from 26 to 29 on August. The exhibition has been held for more than 10 years and is the leading ...