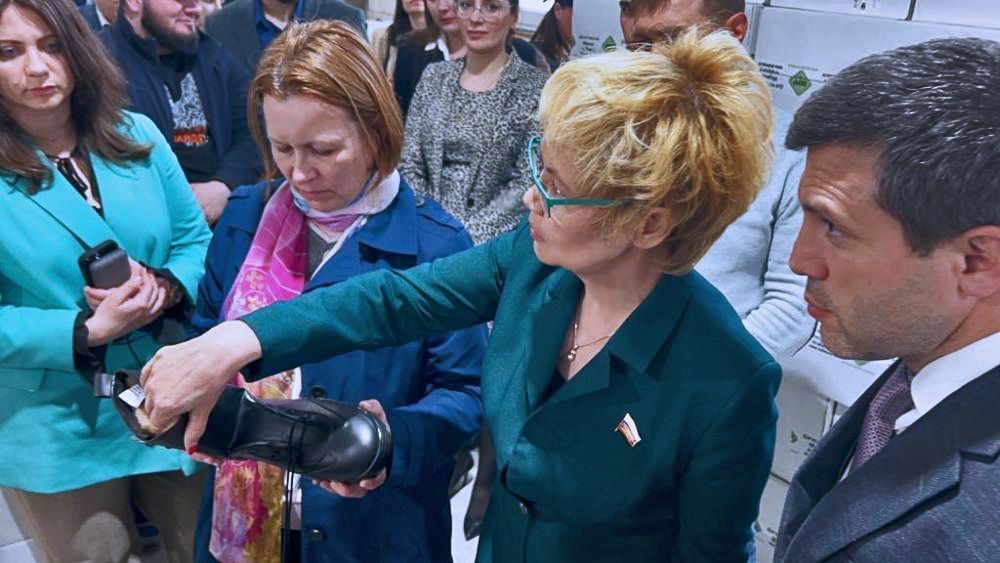 23.05.2023
551
Round table with representatives of shoe factories of Dagestan with the support of the Ministry of Industry and Trade and NOBS
On May 17-18, a round table was held in Makhachkala with footwear manufacturers and enterprises from the strategic project of the Republic of Dagestan "City of Shoemakers".
The event was organized by the Ministry of Industry and Trade of Russia and the Ministry of Industry and Trade of the Republic of Dagestan, the Association of Shoemakers of the Republic of Dagestan with the support of NOBS. As part of the two-day business program, a round table was held dedicated to promising areas for the development of the industry and retail, cooperation between the state and domestic manufacturers of footwear, leather, components, and trading companies. The round table participants visited the key manufacturing enterprises of the Republic of Dagestan - LLC "DOF+", LLC "BOFF", shoe factories SERG and Maratti.
The Republic of Dagestan is a unique region in which a significant number of light industry enterprises, shoe factories, leather factories, and enterprises producing components for the production of shoes are concentrated today. The region has great potential and is already successfully developing.

One of the key topics of the round table was the interaction of manufacturers and trading companies, ways to promote products that are produced by the factories of Dagestan. The head of the National Shoe Union, Yan Belyaev, gave his assessment of the situation, noting the huge production potential of the region, and from the side of NOBS promised to provide comprehensive support to Dagestan manufacturers, inviting them to participate in the Euro Shoes exhibition in Moscow from August 29 to September 1, 2023.
In turn, the leadership of the Republic of Dagestan invited the National Shoe Union to join the organizing committee of the professional shoe exhibition, which will be held in Makhachkala on June 10, 2023.
On May 17-18, a round table was held in Makhachkala with shoe manufacturers and enterprises from the strategic project of the Republic of Dagestan "City…
Editorial Office Shoes Report