For the third year now, the turbulent situation in the economy has been going on - the rules are changing, artificial restrictions are being introduced, and Russian companies are facing new problems and challenges. About what changes the international transportation market has undergone, and how it affected the import of shoes to Russia, Shoes Report talked with the commercial director of a logistics company AKFA Alexey Chernyshev.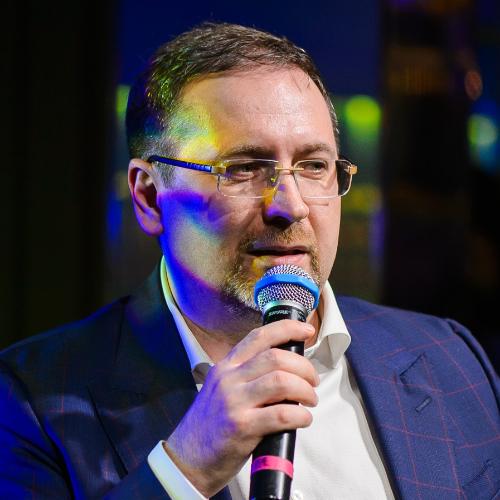 Alexei Chernyshev
-
Commercial Director of AKFA.

Shoes Report: Alexey, we have been talking with you for quite a long time, while over the past three years a lot has changed in the field of international logistics. I would like to briefly discuss all the changes: the impact of the pandemic on cargo transportation, sanctions, restrictions on the transit of goods through the territory of the Russian Federation...
Alexey Chernyshev: Yes, it seems that the pandemic is a thing of the past, but we are still solving the problems that it brought with it for the logistics industry. This affected China very strongly, where there were serious restrictions on movement due to quarantine measures. For two years, the unimaginable happened there - either the province would be closed to the entry of vehicles, then barricades would be built in front of the warehouses, thereby limiting access to warehouse complexes, then quarantine for employees would be introduced ... But it is surprising that as soon as quarantine in China was lifted at the beginning of the year, everything was fixed in just one day.
Prices for road transport immediately fell. Container shipping has also become cheaper. But during the pandemic, prices for them increased by about three times, and with the lifting of quarantine, they fell only by a third, so the times when you could "come" from China to Russia for 3-4 thousand dollars are still in the past. Although prices continue to fall, they are likely to be beyond their pre-pandemic levels.

And the situation when the containers were not returned is now in the past?
Well, of course! Time heals everything, container owners have found a solution.
How did the latest events of 2022 affect the delivery of goods to Russia?
They had almost no effect on shipments from China. The only thing was that there was a break in dipsy transportation for half a year, when large container ships arrived in the European part of Russia. This market was completely controlled by international transnational companies. And now it has begun to fill up with carriers who operate small vessels and work in cooperation with Chinese and Indian logistics firms. Now it is already possible to take cargo from China and sail with it to St. Petersburg, which until recently, under the conditions of sanctions, was impossible to do.
Another significant change in the market is the huge increase in traffic from Turkey, caused by the transit of European goods through this country.
Did all these changes affect the delivery time of goods to Russia?
Well, of course it has grown. But at first, nothing worked at all. If earlier most of the cargo that went from China to Russia was reloaded in Europe, then with the introduction of sanctions against Russia, they began to be arrested there. Therefore, now the goods do not reach Europe, they are transported by other companies and other routes, and I must say that at the moment there is no shortage of transportation capacity. The solution was found, everything works.
Has the flow of imported shoes to Russia increased or decreased?
Ours has increased. In general, we are a company that is actively growing, transportation from Turkey and China has grown, and from Europe it has fallen to almost zero. The total volume of traffic has increased by forty percent.
It turns out that all these disturbing changes in the economy even played into the hands of AKFA?
We are not in the trading business, we provide a service. Accordingly, the more difficulties in the field of logistics, the more opportunities we have to offer our services to solve them.

At the Euro Shoes exhibition, Indian shoemakers spoke about the emergence of a new logistics route from India through Iran to Russia. Has he already started working?
In fact, this is not a new way, it has existed since the times of the USSR, the so-called North-South corridor. So far, we are afraid to use it, because at the moment there is still no unified and harmonious logistics system there. But all eyes are on it, and I think that a couple of years will pass, and we will actively travel this route.
One of the most difficult moments of recent times for doing international business in Russia has been the problem of paying bills in international transactions. Have you found a way out?
It must be admitted that there are difficulties even now. Previously, when we were engaged in customs clearance and logistics, we didn't have to think about the financial component, because all the programs were set up. Now the method of payment has become the number one task. We have come to the conclusion that 99% of payments are made either in yuan or in lira. In general, at the state level, a law is now being developed on the possibility of conducting foreign economic activity in cryptocurrencies, but this is a long-term prospect.
I heard that they can bring us back to swift again.
Yes, I also read this article. But in general, from my point of view, with the solution of the conflict or its weakening, everything will slowly roll back. Maybe some global things for us, as a country, will be closed. But normal commodity circulation will be restored.
I have one more question about marking. Has it ceased to be a big problem for market participants? I remember that you had your own IT solution for shoe labeling companies directly in production, did it take root? Do importers use it?
Labeling has become commonplace. Although I know that this year the balances were relabeled, and many companies had some kind of technological or technical difficulties with this. But we don't touch all this anymore, we have made our own system. There are now about three hundred Chinese companies working in it, several Turkish ones, and it continues to develop. By the way, something new in terms of technological solutions: we launched a service for working with fulfillment marketplaces. Now in Russia there is a real boom in online shoe sales. This year, many of our clients have multiplied their purchase volumes specifically for Wildberries. Frankly, there is an opinion that this may at some point result in an oversupply, but time will tell.
For the third year now, the turbulent situation in the economy has been going on - the rules are changing, artificial restrictions are being introduced, and Russian companies are facing new problems and challenges. About the changes...