American supermodel Gigi Hadid presented a new collection of the German fashion brand Boss. In the campaign photo, Hadid is dressed in a black loose-fitting trouser suit, on the model's feet are black sandals from the brand's new spring 2023 women's collection.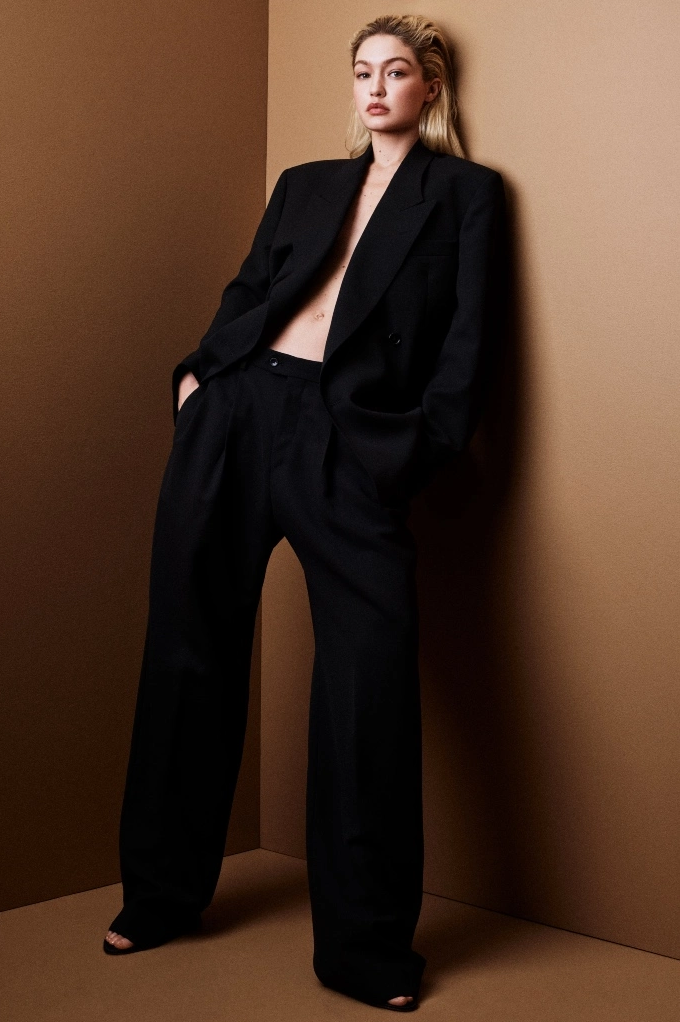 Boss, spring-summer 2023
The Boss women's collection features a host of classics in neutral tones that will complement any existing wardrobe - sweaters, blouses, coats, belted jackets and select pieces in a core palette of browns, creams and blacks with accents of deep green and cobalt blue. The same hues can be seen in the shoe selection, which includes low-heeled pointed-toe pumps, chunky sneakers and rounded loafers. The collection, ranging from $88 to $2795, is now available on the Boss website.
American supermodel Gigi Hadid presented a new collection of the German fashion brand Boss. In the campaign photo, Hadid is wearing a loose-fitting black trouser suit with black sandals on her feet…