For the anniversary of Alla Pugacheva in the spring-summer 2019 season, the Econika shoe brand, which for many years has been collaborating with the singer on shoes under the sub-brand Alla Pugachova, has released a special capsule shoe collection. The anniversary collection was presented in a special photo project by the sisters Nadezhda and Anna Mikhalkovs.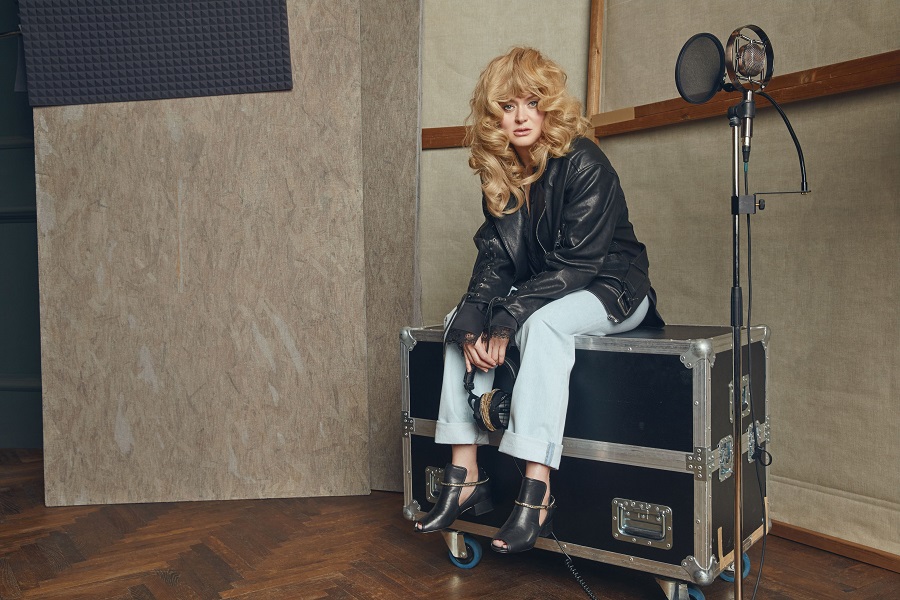 When creating the collection, which included shoes, bags and accessories, the brand's designers drew inspiration from the three immortal hits of the Russian pop-diva Primadonna - Ballet, Maestro and Million Scarlet Roses.
Silhouettes of models, design elements, a combination of materials and colors, as well as accessories, were selected according to the mood and theme of famous songs.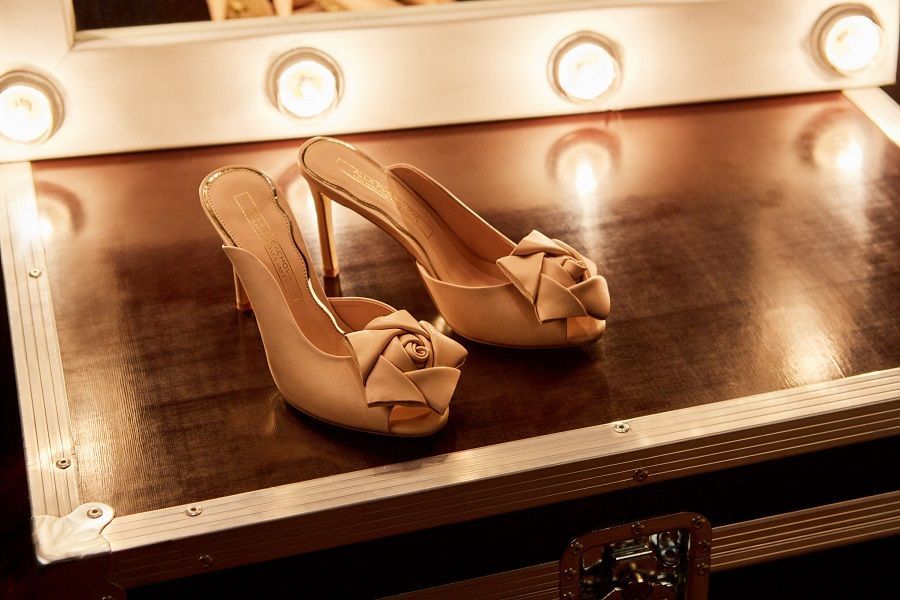 That is why the scarlet color prevails in the shoe collection, and the rose bud has also become the main decoration of shoes, bags and accessories. At the same time, the treble clef and notes became the symbol of the capsule, the image of which also appears in the form of printed drawings on the products.
The collection includes 20 shoe models, 4 bags, 3 scarves and a set of brooches. Each pair is numbered, the model's specific song identifies the hashtag on the insole.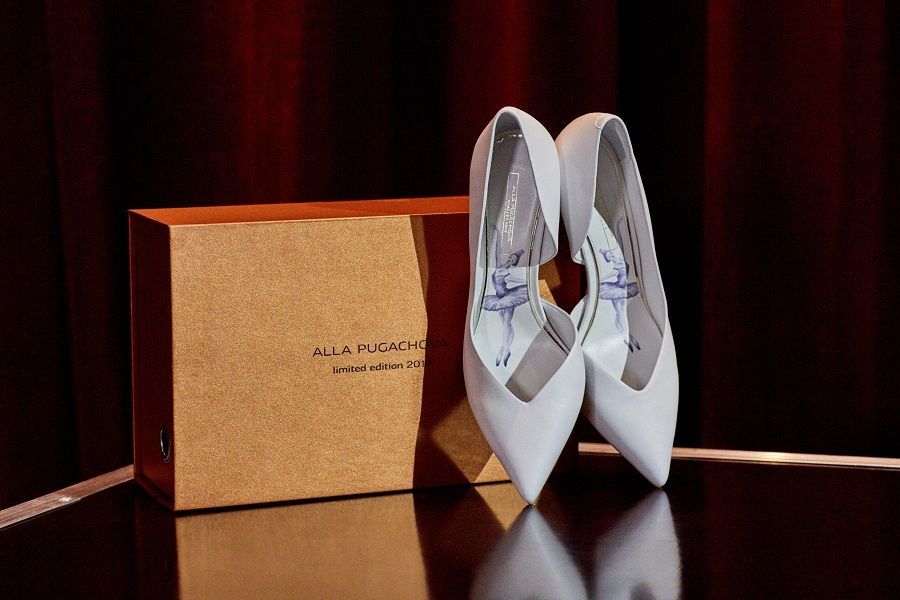 "Ballet"
The figure of a ballerina in the form of a print on the insole, leather flounces, soft powdery shades are the main accents of the theme. As a main accessory - a scarf depicting a lesson in the ballet class.
"Million Scarlet roses"
A key element of the theme is a scarlet rose from soft velor, which adorns bright red boats, sandals, clogs and a clutch. A set of brooches in the form of roses in three colors harmoniously complements the capsule.
"Maestro"
The main emphasis is on the black-and-white graphics of the keys and accessories in the form of a treble clef and notes, which decorates the boats, sandals and open booties. The clutch and scarf with notes complete the theme.
The Mikhalkov sisters, who were invited to present the collection, participated in an advertising photo shoot - the actresses selected the most striking capsule models, and at the same time they tried on the famous stage image of Alla Pugacheva.
The Alla Pugachova anniversary collection has been released in a limited edition and has been presented in the flagship stores of Econika and in the online store of the chain since March 2019.
For the anniversary of Alla Pugacheva in the spring-summer 2019 season, the Econika shoe brand, which for many years has been producing footwear under the Ala Pugachova sub-brand in collaboration with the singer, has released ...