The opening of the Porta 9 shoe concept store in St. Petersburg will take place on March 18. A street-retail format store will be located in the center of the Northern Capital at Liteiny Prospect 59, in which the building in 1881 was a tenement house built by St. Petersburg architect Tacki H.X., a vivid representative of the eclectic style.
This is the second store opened under the guise of Porta 9, the first street-retail concept store appeared two years ago in Moscow on Sadovaya-Triumfalnaya Street, it features 30 shoe brands, including its own brand of Portal shoes.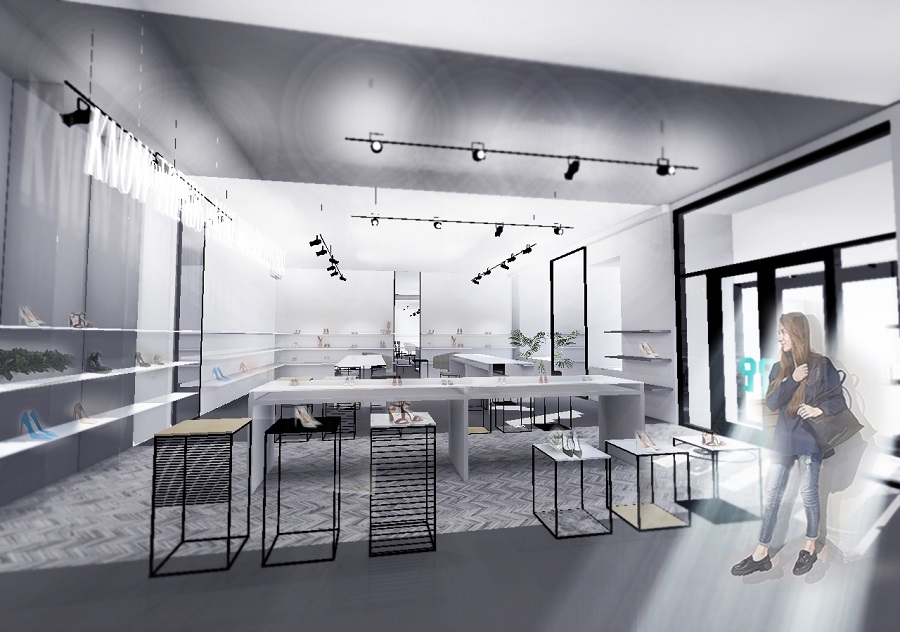 Nearly 300 shoe models from around the world will be presented in the northern capital, in the price range from 5 to 20 thousand rubles. Porta 9 in St. Petersburg fully complies with the concept of the concept store. Here, under one roof, there is a shoe store, Surf Coffee, 12 Storeez clothing boutique, Avgvst accessories shop and Lacy Bird flower shop. The total area of ​​the space will be 575 sq.m. The architect of the Porta 9 project, Anna Vaseeva, created a minimalist style space where simple geometric shapes of furniture, textures of natural stone, metal, wood and frosted glass alternate with plants.
The first Porta 9 store was opened in Moscow in the 2015 year. Two concept stores Porta 9 and the shoe brand Portal, whose retail chain already has 6 stores, are projects by Aleko Iliopulo, son of Andrei Iliopulo, president of Novard holding, which owns the Econika brand of women's shoes.
The opening of the Porta 9 shoe concept store in St. Petersburg will take place on March 18. A street-retail format store will be located in the center of the Northern Capital at Liteiny Prospect 59, in a building in which…