Calm, only calm, says Nike, and continues to build on the success of its new Nike Calm, which was released earlier this year to great success. The first images of the new "calm shoes" silhouette have appeared on the web.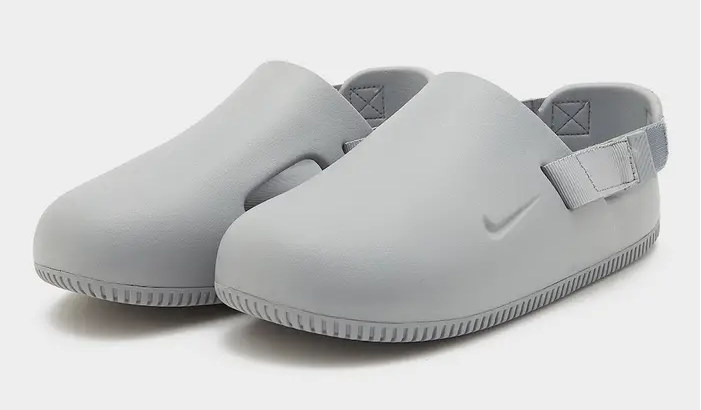 Nike Calme Mule
Earlier this year, Nike introduced the sleek Nike Calm Slide platform flip flops, and now they're releasing the new Nike Calm Mule, which looks more like a Croc or Birkenstock with a closed toe and an adjustable strap that locks down the sides and is supported at the heel. foam pad.
The brand is preparing to release a new silhouette in three colorways - in pale green, black and light gray. Like the original version, this model features a foam upper that covers the entire forefoot. On the inside of the shoe there is a large ventilation hole, the ribbed sole is made of rubber.
It is noted that the debut version of the Nike Calm Slides, which were presented on the brand's website for $ 50, was a huge success, the models were sold out instantly. The official release of the new Nike Calm Mule model is expected in the near future.
Calm, only calm, says Nike, and continues to build on the success of its new Nike Calm, which was released earlier this year to great success. The web has…