A new store of the multi-brand network Nonconform has opened in the Moscow shopping center "Metropolis". The retail assortment includes products of 17 sports style brands: clothes, shoes and accessories.
The name of the Nonconform chain refers to the idea of ​​non-conformism - the rejection of the familiar and ordinary in favor of one's own, creative, it is no coincidence that its assortment includes brands that allow you to create a full-fledged individual image - from shoes to headwear. Brands such as Peak, Xtep, Ecoalf, Colmar, K-Swiss, Converse, Alpha Industries and others are available in the new store in Metropolis.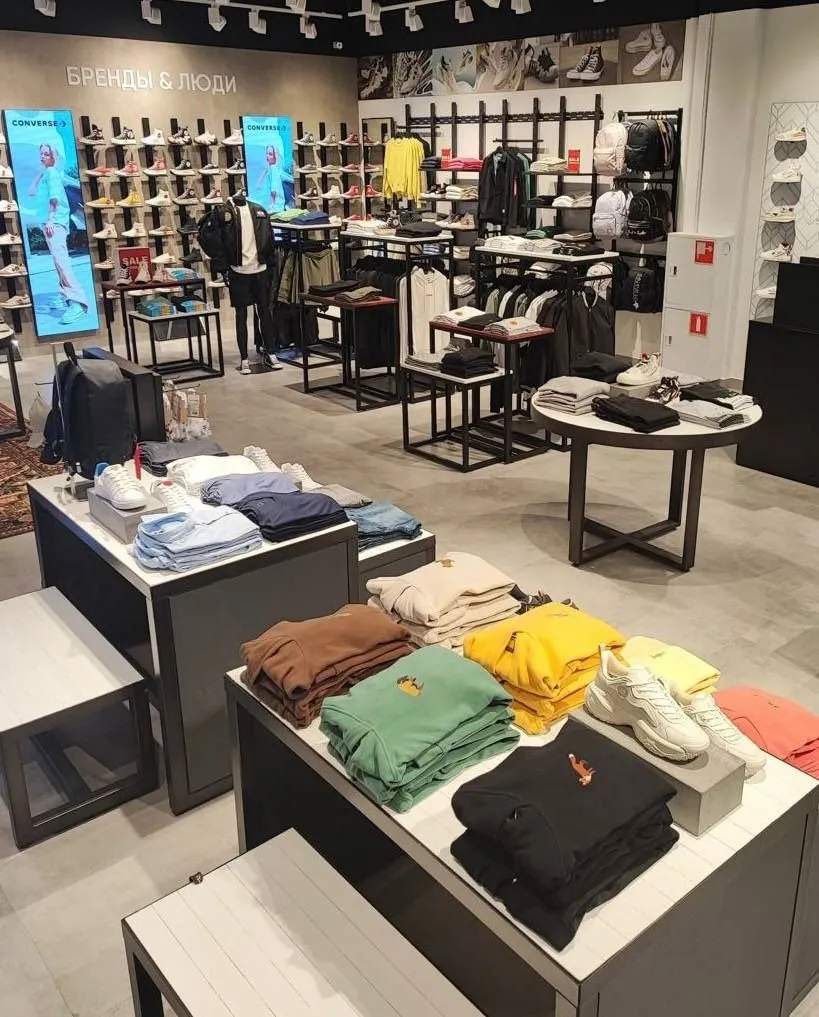 Nonconform store in the shopping center "Metropolis"
The Russian division of ORBICO GROUP - Orbico Style, which manages the Nonconform chain of stores, announced in April the expansion of the assortment in its branded outlets. The leading style in them is still the classic sporty, echoing casual and street style. In the new store, those who support the idea of ​​conscious consumption will also find suitable items for themselves. For example, the Ecoalf brand makes clothes using recycled materials and organic cotton. In honor of the opening, the store will run a variety of marketing promotions for visitors from August 25 to 30.
ORBICO GROUP is an international distributor of clothing and footwear in the lifestyle segment. The company has been operating in the market of Central and Eastern Europe since 1993 and specializes in the distribution of fashion brands. ORBICO GROUP provides a full range of services - from marketing to wholesale and retail sales. Orbico Style is a Russian division that has been operating since 2010. The company sells products under the brands NCF, Save the Duck, Peak, Xtep, Ecoalf, Vegtus, Blauer, Colmar, K-Swiss and others.
A new store of the multi-brand network Nonconform has opened in the Moscow shopping center "Metropolis". The retail assortment includes products of 17 sports style brands: clothes, shoes and…