Following the reincarnation of the Soviet brand "Two Balls" sneaker, the young Russian military-style clothing and footwear brand Olovo launched a collaboration with the Slovak brand of shoes Novesta.
The collaboration resulted in a collection of unisex sneakers in the style of 60-80 sneakers of the last century. Such sneakers were produced in the Soviet period at the Novesta factories in Czechoslovakia and at the Red Triangle factory in Leningrad.
The Tin x Novesta capsule collection consists of 4 classic sports shoe models. The basis of the line is the legendary model of the Czechoslovak Starmaster sneakers. Sneakers of this model were part of the everyday sports uniforms of the Soviet Army in the 1980's.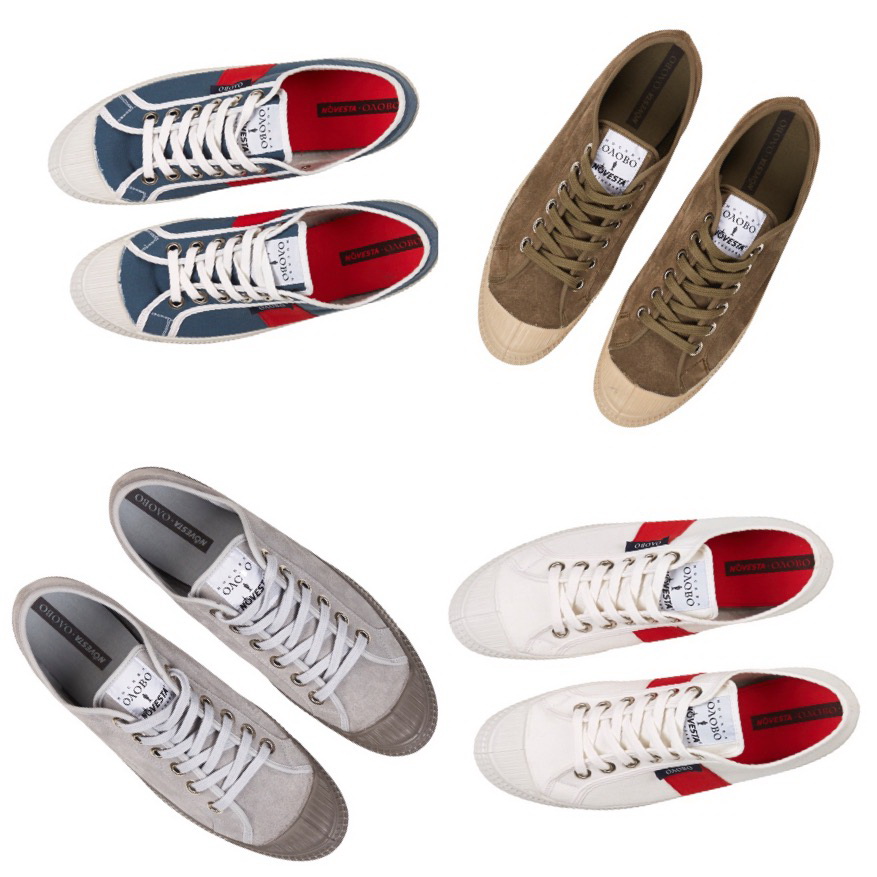 Tin x Novesta
In the Tin x Novesta capsule, the retro-model is presented in two versions - cotton and suede and in four colors - snow-white, blue, green and gray.
The press release of the collaboration says that the distinctive feature of the Starmaster model is the original production technology - the method of hot vulcanization, which has not changed since the start of Slovak factory production: rubber is used to create the sole, the lower part of future sneakers is shaped like a mold using a mold . Then the sole in a preheated state under pressure is fastened to the upper part in the press; thanks to this authentic technology, the sneakers acquire special wear-resistant properties. At the final stage, individual parts of the apex are finalized manually.
In the manufacture of sneakers, materials such as cotton, rubber, suede and linen are used. Sneakers are equipped with an anatomical insole. On the tongue of the model you can see the branding of TIN and "Novesta Bratislava".
In Russia, the Olovo x Novesta collaboration shoes will appear in Moscow in the Olovo brand stores, as well as in the Tsvetnoy department store in the capital.
Olovo is a Moscow-based urban clothing brand inspired by the uniform of the Soviet army. Rethinking the classics, the brand's designers and technologists are adapting familiar silhouettes of military uniforms to the dynamic life in a modern city. The founders of the brand are Yakov Teplitsky and Alexander Malanin.
Following the reincarnation of the Soviet brand Dva Balls sneakers, the young Russian military-style clothing and footwear brand Olovo launched a collaboration with a Slovak footwear brand ...