In retail today there are new trading formats, new services for customers, new opportunities for marketing and communication with the target audience. One of the new products on the Russian market is pop-up stores, which in recent years have been quite popular in the United States and European countries. There is reason to believe that the format will take root in Russia, luxury and premium brands are already trying a new type of small mobile store, and there are successful examples. About what the pop up store is, how American retailers use them, what are the advantages of this format and to whom it suits, says SR expert Kristina Morozova.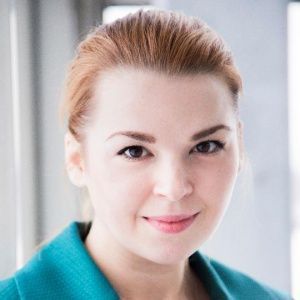 Kristina Morozova (Wojciechowska)
- Certified business coach, Fashion retail expert, general manager of KEDDO in America (New York, USA).
It is unlikely that anyone will argue that the retail client is very moody these days, and his interests, like those of a child, change very quickly: it's worth showing him a new toy, as he immediately drops all his business and runs to new goals with my eternal "I want! Give!".
But how long is the toy interesting (not counting the pair of the most-favorite ones, of course)? Not so long, but rather, before the appearance of a new, bright and interesting. The retail client reacts exactly the same to everything new, bright, unfamiliar - "Interesting, I want!"
But one thing is the unstable nature of a capricious buyer, another is completely the rule of retail.
In Russian retail, everything is familiar and structured: first you need to find a room with the necessary traffic, then analyze the work of competitors, agree on comfortable rental conditions, at the end - open a store and develop your customer base from year to year. Grow and strengthen your position. Everything is correct from the point of view of a structural economy and very contradictory from the point of view of a changeable client.
Nasim Taleb, an American mathematician and trader (the main area of ​​scientific interests is the study of the impact of random and unpredictable events on the world economy and exchange trading, as well as the mechanisms for trading derivative financial instruments), speaking in New York at an economic forum, expressed an interesting idea: big ( read: bulky, clumsy), like an elephant, is subject to more damage and greater risks. But a small one (read: nimble, flexible), like a mouse, carries business threats much easier or dodges them.
Therefore, there are several thousand elephants left on our planet, and there are no mice!
In search of a flexible solution, the figures of American retail found a way out - they became pop up format stores.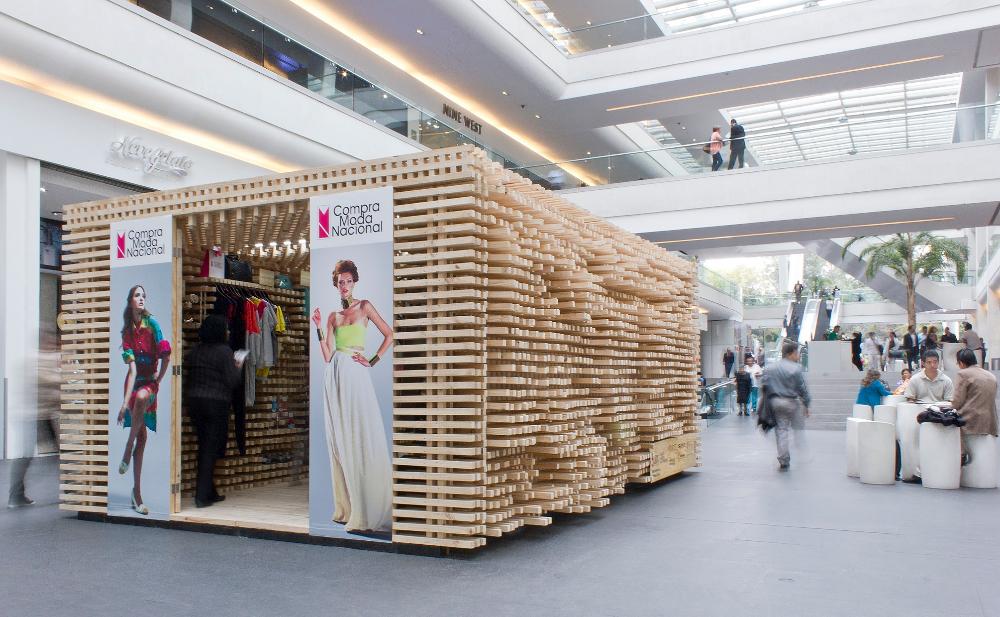 What is pop-up?
Pop-up store (pop-up store, pop-up store) is a format of a point of presence (POP - point of present) of brand, product, temporary place of presence and sale of goods, organized at exhibitions, fairs, events, open parties, in conceptual shopping centers, on the most unusual sites.
The term Pop up store can be freely translated as "an unexpectedly appearing store." The term itself came from the English "pop up", meaning "suddenly arise", "pop up."
An excellent example of this format can be considered, for example, Adidas 'stunning success, when they appeared on the central square of a large American city with their temporary store in the form of a shoe box.
Temporary stores (open 1-2 of the month, and sometimes weekend stores), which appear in crowded places on important days for the city, also enjoy success. For example, in New York, the Christmas holiday season is full of parks and large squares.
Pop up stores can be different. Most often, this is a small rented area (+ \ - 5x5 sq. Meters), simple equipment, one or two sellers, and 10-30 units of goods. The decoration of the stands is welcome, but not required.
In New York, there are many pop up stores and retailers know exactly what season and where it is worth appearing with such a mobile outlet.
In the summer, the USA uses recreational areas along the ocean and local markets, in the winter - Christmas markets, ice rinks, and in any season - places with high traffic. Despite the loud title of the fashion capital, in New York, not all entrepreneurs pay as much attention to the design of their store as Moscow entrepreneurs do.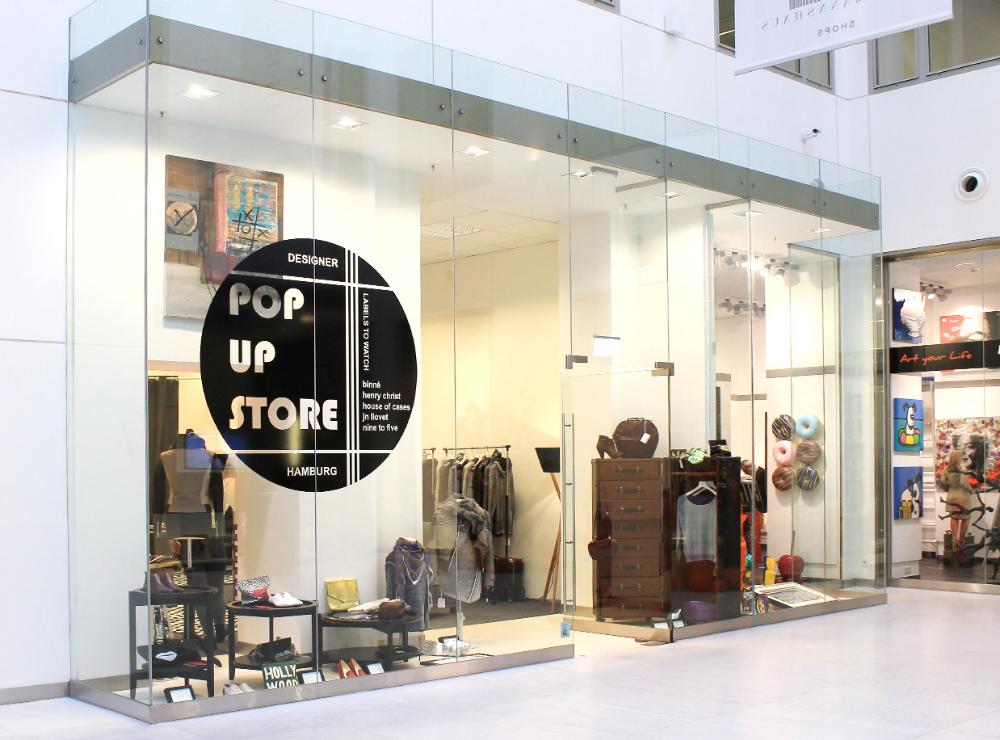 What is pop up for?
Often, a "store" is a simple stand on which a product is presented. More important for buyers is a friendly seller, most often, the owner himself or one of the managers, assortment and prices. And cookies, by the way, are the easiest way to establish contact with a client.
It is worth saying with a smile: "Help yourself!" - and the dialogue has already started itself.
For the appearance of such a point of presence format as a pop up story, you need at least two reasons:
the start of sales of new items, the release of limited collections, special offers;
A mass event or place to host a pop up story that interests the brand's target audience.
Of course, it is better when your temporary store presents something unique to the buyer. Something he cannot buy any day at your permanent store. It can be a new or capsule collection, limited edition, closed sale, or even trunk show as part of your pop up.
Trunk show is a short event (lasts only 1-2 days), which is attended by designers or other famous people involved in creating the current collection. Such events are built in a slightly different format than regular sales or promotions, and here it is more important to get to know each other, networking and increase the loyalty of your customers to the brand.
More often than not, the opening of a pop-up store is dedicated to some brand event. For example, the KEDDO brand recently first met its customers in New York precisely in the pop up format. But it happens the other way around: understanding the seasonality of the flow of potential customers pushes brands to create such stores.
What are the benefits of this format?
Flexibility in floor space. A store can easily change its location following traffic.
Everything new is always of interest. Especially because it offers special conditions for a short time.
Low cost and daily analysis. Most often, the cost of organizing a pop-up event (which, by the way, lasts from two days to 2-3 months) is much lower than the cost of maintaining a full retail store. This in no way means that you should abandon traditional stores, it means that you can explore the sites of your city and try a new sales format.
Communication with your client and feedback. A very important point for understanding why customers choose or not choose you. Your regular customers in your store is one thing, "cold" customers in a new place is another. At the same time, it will be a great opportunity to communicate with an interesting (possibly new) audience and understand its attitude to your brand.
Sales. Yes, speaking of the urgent, pop up stores that appear at the right time in the right place make very good sales. Remember to provide your customers with easy access to all possible payment methods, even in a temporary format.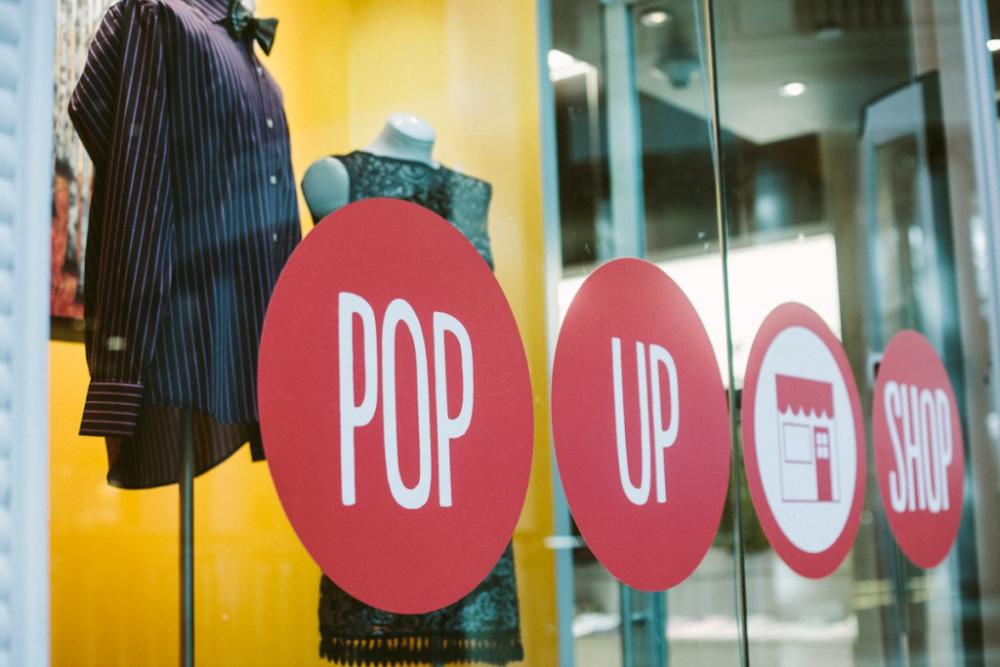 Purpose of the pop-up store:
Become another brand contact point with your audience.
Thanks to the unexpected placement, make the contact memorable.
Thanks to the non-standard format and design, evoke, evoke vivid emotions.
Arouse interest, thanks to a limited offer, both in assortment and in time of presence.
Absolutely any platform can become a pop-up place - from the usual audience of a brand of shopping centers and exhibition events, parks and streets, museums and galleries to the beach and other recreational facilities of the target audience. The main thing is that at the place where the pop up store appeared there should not be a store or other brand presence point so that contact with the brand would be a surprise to a certain extent.
In Russia, the pop up format is only gaining momentum, while in America it has established itself for a long time and well. Like any new format, a pop up store (just in your city and with your goods in a certain place and at a certain time) may turn out to be a dark horse, or not your format, or your gold mine. But to understand this, we recommend trying the new "spontaneous" retail format until your competitors have occupied your niche.
This article was published in the 160 issue of the print version of the magazine.
In retail today there are new trading formats, new services for customers, new opportunities for marketing and communication with the target audience. One of the new products on the Russian market is pop stores ...