26.10.2022
2719
Euro Shoes: Preparations for the next exhibition are in full swing
Next 31st International Exhibition Euro Shoes premiere collection will again be held jointly with the CPM and CJF exhibitions of clothing and accessories from February 20 to 23, 2023 in Moscow at the site of the main exhibition complex of the Russian capital - Expocentre Fairgrounds.
Despite the external turbulence of the market, the Euro Shoes@CPM alliance last season confirmed its colossal significance for the fashion industry: the event turned out to be large-scale, attracted a new audience and a huge number of visitors from Russia and the CIS countries. All buyers who visited Euro Shoes wrote orders. Currently, the organizers are forming a pool of exhibitors for the February Euro Shoes 2023 exhibition.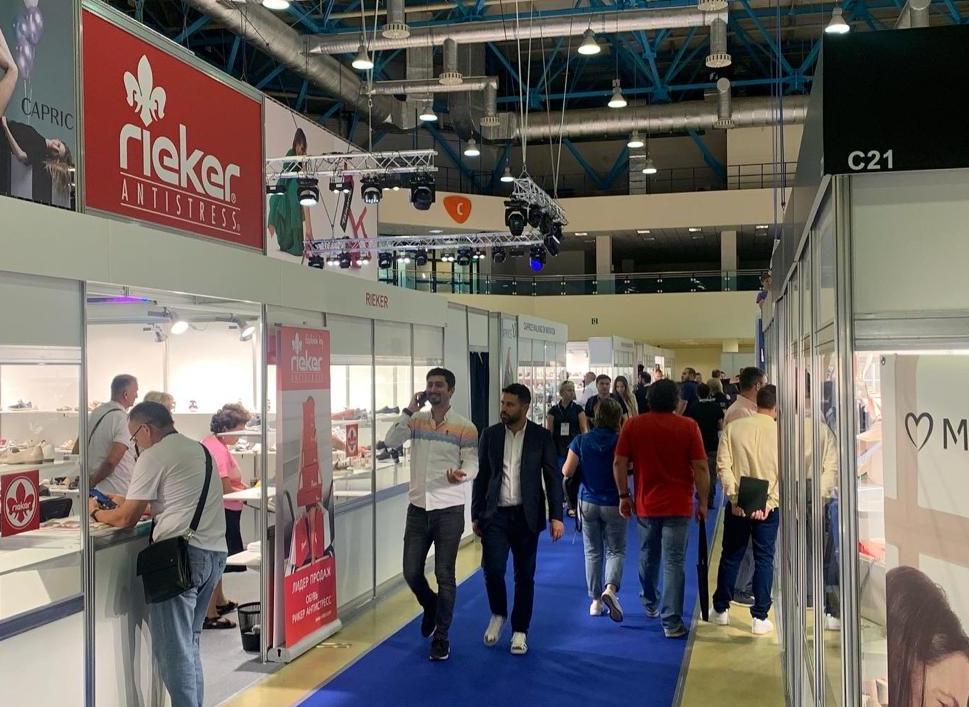 "Preparations for the next Euro Shoes exhibition are in full swing. All of our regular exhibitors from Europe, including those from Germany, Italy, Spain, France, Austria, Finland, Portugal, have already confirmed their presence in February 2023. In addition to the main participants, shoe companies from Turkey, as well as manufacturers from Iran and India, booked places. In addition, a separate exposition of shoe companies and brands from Uzbekistan is expected. Russian brands will also be presented," commented Anastasia Kornilyeva, director of the Euro Shoes premiere collection exhibition.
This year, the organizers of Euro Shoes put a special emphasis on the presentation of children's collections of shoes and accessories. Special conditions are provided for early booking of the exhibition space. Check with the organizers of the exhibition for details.
Book a booth at the exhibition >>>
Get an offer for children's companies>>>
Get an invitation (electronic ticket) to exhibition>>>
Contact organizers: +7 (495) 925-75-03, euroshoes@euroshoes-moscow.com , www.euroshoes-moscow.ru

The next 31st international exhibition Euro Shoes premiere collection will again be held jointly with the exhibitions of clothing and accessories CPM and CJF from February 20 to 23, 2023 in Moscow at the main…
Editorial Office Shoes Report