What is happening with shoe retail in the regions? Will shoe orders rise or fall? Is it worth hoping that customers will line up? Or will they still pamper only the savings bank with their attention? A blitz poll was conducted by Liliana Berger.
Valery Mizonov, Index of store, St. Petersburg:
- We plan to make new orders in March. We will reduce the volume of orders by 50%.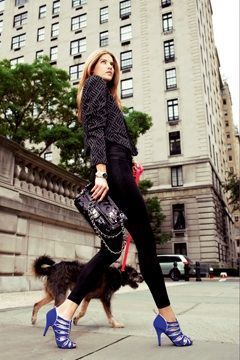 Nadezhda Solovieva, "Step forward" store, Pskov:
- The crisis has affected all segments of the shoe business. Sales in the city fell by 50-60%. Our store did not work for profit, but for zeros, that is, they just returned the money that they invested. So far we have made purchases only for the spring-summer of 2010 of the year. Our store sells women's and men's shoes; women's shoes account for 70% of total sales. We plan orders for autumn-winter collections in late February - early March. We will make part of the orders at the exhibition, and part in show rooms. We deal with Italian, Turkish and Chinese shoes. We are not talking about increasing orders while it is dangerous. Previously, they were engaged in a nursery, but it is not so profitable. Buy it not often, usually passed from hand to hand.
Victoria Klimova, Brend store, Rostov-on-Don:
- We sell both women's and men's shoes. Whether we will reduce the volume of orders or leave it at the same level, we do not yet know. Everything will become clear only in March 2010 of the year, after visiting the EuroShoes, MosShoes exhibitions, let's see what they offer.
Zukhra Ashbaeva, Bravo store, pos. Psebay (Krasnodar Territory):
- Since the beginning of the crisis, people began to save money, so sales fell. In our store, sales remained unchanged compared to the 2008 year.
We decided to increase the volume of orders for the next season by 10%. We work with shoes of the middle price segment, which is always in demand.
At EuroShoes, we hope to evaluate European prices as far as they are acceptable. While we are satisfied with the price of Chinese manufacturers, Chinese shoes come in quality leather, with high-quality comfortable pads, original designs. But it is inferior to European technologies, for example, provided comfort when walking, depreciation of the foot.
We sell women's and men's shoes. We are not ready to deal with children's shoes yet, it is too complicated to sell, you need to take into account more nuances, because children's shoes are not only beauty and softness, they should have orthopedic advantages and be easy to fasten.
Valentin Stepanov, Step shop, Vladimir:
- We will make orders at the presentation of EuroShoes. We work with Italian shoes, other European brands. Sales fell by 2008-10% compared to the year 15. The volume of orders was also cut due to the fact that the euro rose. It is likely that people will not buy expensive shoes.
We had an offer to work on a franchise basis, but we refused it because of the loan conditions, 25% overpayment of the amount is expensive. In the current unstable economic situation, the results may not live up to expectations. Moreover, the bulk of the money goes to rent.
We are engaged in women's shoes. If in 2008 year we had in the assortment of 75% of European shoes, now now it accounts for 60%. The rest of 40% is the shoes of Chinese manufacturers. They have good conditions for price and quality. Moreover, European quality today is also not without sin, it happens that seams diverge due to poor-quality materials.
Lyubov Zaitseva, Magic Shoes store, Yaroslavl:
- We plan to make orders for new collections at exhibitions in February-March. We look forward to finding new partners there. We work directly with Russian, Chinese and Italian suppliers. Principle: maximum - Chinese, minimum - Italian, today with the growth of the euro, Chinese shoes are more profitable in terms of pricing. In addition, it is of good quality.
Our order volumes compared to the 2009 year remained at the same level, but it is possible to increase by 10%. We work only with women's and men's shoes. Women's is sold at 60% better than men's.
Marina Askerova, Max Group, Saransk:
- We intend to make purchases in February at companies and exhibitions. So far, we have not done a preliminary demand analysis. What needs to be ordered, we will decide in early February. Although compared with last year, sales decreased. We only deal with women's shoes, since the area does not allow us to take on other categories - we only have a little more than 40 sq. m, but you yourself understand that the layout of the goods is very important. We hope that we will grow.
Oleg Bagirov, manager of the 3 season store, Izhevsk: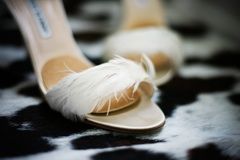 - We are waiting for the MosShoes exhibition, where we are going to place orders for the Autumn-Winter 2010 / 2011 season. Firms that will not be at the exhibition are usually invited to their presentations. For example, Russian brands and those that are sewn in China: "Caprice", "Nord", "Perfect". We decided that we would purchase the German brand Rieker, as her shoes are soft and comfortable. In fact, the volume of orders is noticeably reduced. Compared to 2009, by 20%, and from 2008, by 25-30%.
We are engaged only in women's and men's shoes of the middle price segment. We are not planning to deal with children's shoes yet, as this requires other conceptual solutions.
Alexander Markov, "Steamboat" store, Kirov:
- The crisis deplorably affected the mood of representatives of the shoe business. Costs reduced, many shops closed. Our income also fell by 12-15%. We will look at new collections at the March exhibition and in those companies with which we work. Orders decreased by almost 20%. Now we choose everything carefully so that the consumer likes it.
Now we are working with Italian and Russian manufacturers, we sell women's and men's shoes. We'll think about the nursery when the crisis ends, when our mood rises, store traffic increases, people will come to the shops with a smile.
I respect Chinese manufacturers. Everyone knows that 60% of Italian shoes are sewn in China. Prices are lower than western. Although it is impossible not to say that low-quality shoes are also found.
Sergey Kostenko, Russian Size store, Yoshkar-Ola:
- At the very beginning of the crisis, in the fall of 2008, revenue fell by 20-30%. People did not buy shoes because they did not have money. Moreover, this was observed in all shoe stores of the city. And at the end of the 2009 year, there was a real explosion: incomes not only stabilized, but also increased significantly, compared to the 2007 year - by 30%. We started selling winter shoes in November, they were very quickly sold out.
We will buy new collections for the coming season at MosShoes. We plan to double the volume of orders. We work with Chinese and Turkish shoes, because it is profitable in price, and the quality is good, and the design and marriage are few. We do not work with a European product. It seems to me that Europeans make very old-fashioned models, girls will not wear them. We have presented all categories: women, men and children. Children's shoes are also Chinese. We are not very active in this category, although I think it needs more attention. Selling baby shoes is interesting, but difficult.
Nadezhda Ashinova, Women's Shoes store, Astrakhan:
- Due to the crisis, we have reduced the number of pairs purchased. Refused to purchase more expensive and exclusive models. We order more popular products, casual shoes at low prices. The volume of orders decreased by 50% compared with the pre-crisis time. This is a huge loss for the business. We plan to swim in March. We cooperate with German manufacturers, including, for example, Rieker and Wortmann. We purchase Chinese products in large quantities. Chinese shoes are attractive in price. Of course, it is inferior to the European one in both quality and design. But in recent years, the Chinese have appeared more worthy brands in terms of quality and appearance. You just need to choose.
According to the results of the 2008-2009 year, we decided to leave only women's shoes, we no longer sell men's shoes. We are going to deal with children's shoes, because there is growing demand for it. However, this requires careful calculations and other approaches.
Farid Abdurashitov, Italian shoes store, Ekaterinburg:
- The crisis affected the shoe business. Sales volumes fell 4 times, respectively, and profit fell about two times. We are engaged in shoes of medium and medium-high segments, both women and men. Therefore, the new Fall-Winter 2010 / 2011 collections will be ordered in spring in Milan. We reduce purchases by 30%. The crisis makes us change our strategy. Now we are not able to order everything that we like, we carefully select the goods that are sold better. We focus on the consumer. 2008 performance was better. Store traffic began to decline in 2009. If earlier the ratio of the share in the store of cheaper and more expensive shoes was 100 to 10, now 30 to 3.
Irina Bykovskaya, Beby Boots store, Chelyabinsk:
- We only deal with children's shoes from 0 to 8 years. She is in demand. Although orders over the past six months, we have decreased by 30%.
Elena Klimanskaya, Venice company, Nizhny Tagil:
- The economic crisis has brought changes. Compared to 2008, sales fell by 30%. We are engaged in men's and women's shoes, and women's shoes have always been sold twice as much.
We will order a new collection in Moscow and Milan. What will be the volume of orders, we do not know yet. This year we plan to open another store. We have already begun to build it, but then a crisis struck, so the discovery was delayed.
This year we plan to abandon mid-range shoes. Why? We have two stores, in one - Italian luxury shoes, in the other - brands of Spanish and German manufacturers. For three years of sales, it became clear that the average price category is selling much worse.
We summarize. Orders will be. But small. Some optimists expect growth, stability and a slight decrease - the majority. And even though the consumer optimism index is growing, the Russians continue to save. On the other hand, in January, queues reappeared in car dealerships. This is encouraging.
What is happening with shoe retail in the regions? Will shoe orders rise or fall? Is it worth hoping that customers will line up? Or they will still pamper their attention ...