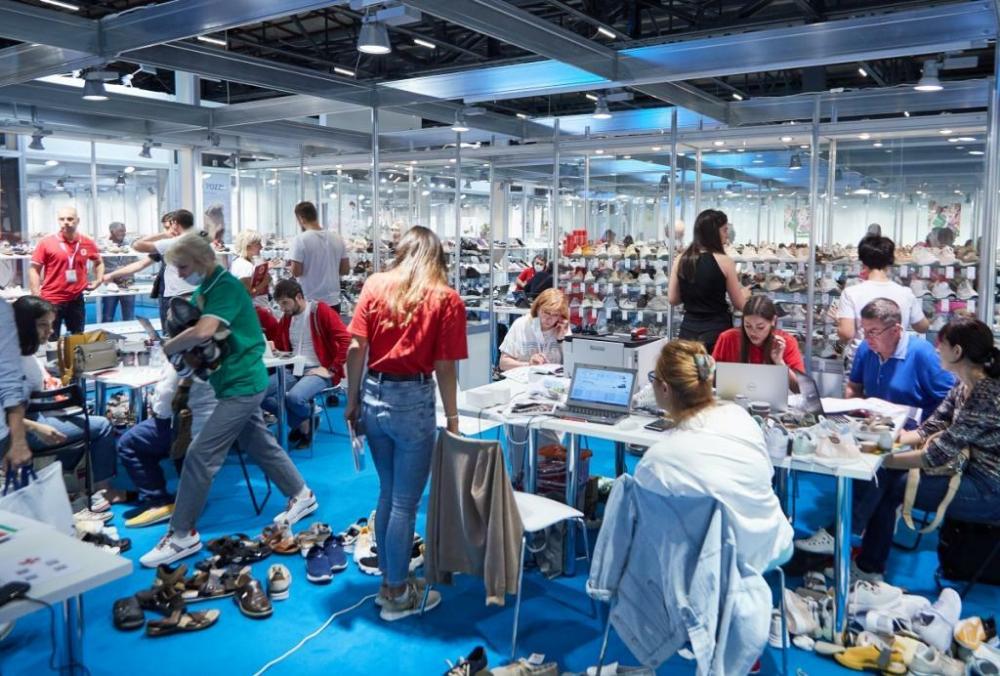 15.08.2023
1055
NEW EXHIBITION OF REMAINING COLLECTIONS – Euro Shoes OPENSKLAD
Euro Shoes premiere collection creates an additional exhibition format for shoemakers, shoe manufacturers, retailers and buyers - Euro Shoes OPENSKLAD. From 17 to 19 October we will present the best remnants of the collections of shoes, bags and accessories. All offers will be at affordable prices, and shipment will be carried out as quickly as possible by our trusted partners. Venue: Event Hall Danilovsky, Moscow, Dubininskaya street 71 (nearest metro stations: Tulskaya, Serpukhovskaya, Shabolovskaya).
Our goal is to maintain the international level of exhibitions and invite only reliable suppliers. Every season we introduce a wide range of famous brands and a variety of styles to satisfy the needs of the most demanding customers, as well as new international shoe brands that are sure to be loved in Russia soon. We value your time and strive to provide the best service for your business.

If you are a wholesale shoe manufacturer, at our exhibition you will be able to sell the rest of the collections of past seasons, including basic, capsule and limited collections. In addition, you will be able to find new clients and expand your business.
Shopkeepers and buyers will have the opportunity to freshen up your store with new products and choose from a wide range of women's, men's and children's footwear brands, as well as clothing and accessories. At the Euro Shoes OPENSKLAD exhibition, you will be able to update your assortment as quickly as possible. You will be able to conclude profitable deals directly with manufacturers and get the best prices for goods. Our trusted partners will ensure prompt shipment of goods so that you can receive them as soon as possible.
The Euro Shoes OPENSKLAD exhibition is a new great opportunity to expand the base of footwear suppliers, find new brands for business development, conclude profitable deals and quickly get a wholesale order for your shoe store or clothing store.
Join us at the exhibition from 17 to 19 October 2023 and discover new perspectives!
You can register for free on the website www.euroshoes-sklad.ru
Contacts of the organizers: +7 (495) 925-75-03, es@euroshoes-moscow.com
Euro Shoes premiere collection creates an additional exhibition format for shoemakers, shoe manufacturers, retailers and buyers - Euro Shoes OPENSKLAD. From 17 to 19 October we will present…
Editorial Office Shoes Report