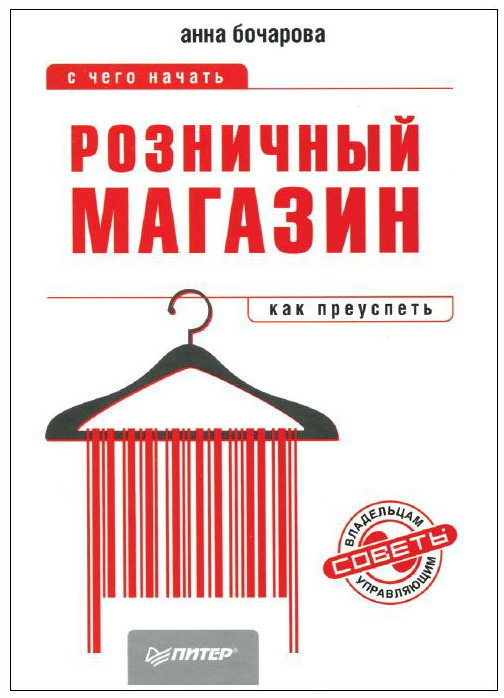 13.05.2014
7507
Retail store: where to start, how to succeed.
The author of this book, Anna Bocharova, has vast experience in building retail businesses of various sizes. That is why her work on how to properly open her store has such value: it contains all the processes that any store owner faces, from selection of premises to sales techniques for goods of different price segments.

What are the specifics: This small volume book is written in a very structured and accessible way and therefore can become a loyal assistant in days of doubt and painful reflection on the fate of your business. The author highlights important words and definitions in bold, focusing the reader on the most important thing.

The book has many tables and materials, practical tips, clear instructions for action. The appendix contains a list of questions for conducting an interview for the position of "sales consultant", as well as criteria for express evaluation of the store's performance.


Find out the price on the website of the publishing house "Peter"