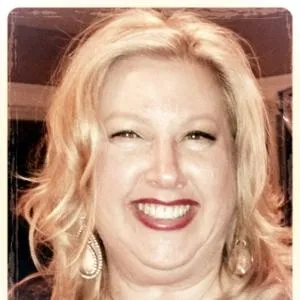 Deborah Cianciotta
- one of the most respected, reputable experts in the world of shoes. Marketing consultant, staff training guru, product branding specialist, she is a co-founder of the American consulting company Modern Pulse Consulting Group, which helps American and international companies succeed in the fashion industry. For a long time, she worked with such world-famous shoe designers as Enzo Angiolini and Vince Camuto.
Deborah has an exceptional talent for guessing new trends, pinpointing every aspect of customer needs, finding reliable partners in product design, manufacturing, branding and merchandising. Its success is associated with 30 years of experience in the fashion industry, since the creation of Modern Pulse in 2009, Deborah Chancott has inspired many brands and startups, she constantly collaborates with design groups and agents, introduces international brands to the US market . Today, Deborah lives in New York, where she can be found in flea markets, where she goes hunting for vintage shoes and clothes. Deborah often speaks to reporters, one of the last issues of the American industry magazine Focus on Fashion retail (February-March 2018) published an article by Deborah Chancotta in which she shared her thoughts and recommendations on how to create a successful shoe brand.
As a designer and representative of the shoe industry with extensive experience, I am pleased to share some findings that could help new brands give voice or help existing brands strengthen their voice in order to be heard.
We live in a very rapidly changing, progressively developing digital world, and the footwear industry must face the challenge of the times. When the chance arises, you have two choices - adapt and find opportunities to use the trends of the time to benefit the business, or continue to do business as before, at the risk of undesirable consequences.
In my opinion, there are four main components on this playing field that affect the success of a business:
Product.

Brand history.

PR

Social networks.
I believe that the design in which you create your brand and the targeting in marketing are two parts of one cohesive experience, which is made up of many parts, which is necessary, like air, for your brand to attract the attention of buyers and end consumers. It is clear that managing all this direction will help your brand's voice to grow stronger and the brand itself to become more significant.
Brand Strategy: Build Your DNA
Great brands have a soul and their own uniqueness.
It doesn't matter if you wear this brand or not, you will always recognize the logo, styles and other visual messages of successful companies. Such as Nike, Chanel, Christian Louboutin and many others. Each such name is accompanied by some kind of pictures in your head: a swoosh logo, a black sock on a shoe, a red sole - all these are examples of great branding that has forever taken root in the mind of the consumer.
Today, more than ever, you need a concept that sets you apart from your competitors, whether you want to renew an existing brand or create a new one - research your market for unused opportunities and never stop trying. It is important to be aware of all changes and use them for the benefit of your business.
This is based on defining the specifics of your market and understanding the main directions of the brand. Perhaps the country of origin of your product will become part of a new concept, or something else.
When you are working on a brand strategy, ask yourself the following questions: "What is so attractive about your product that stores take it for sale?
What do I offer that others do not offer? " It can be price, design, image. Your brand needs to have something to convince buyers to give you a shot. In today's retail world, buyers want more than just "good shoes".
This is no less a challenge for existing brands. With fluctuating customer loyalty, you're always as good as your sales yesterday. You must be focused at every stage of the job, like a good partner (manufacturer), with an understanding of how to create and maintain a consistently growing interest in your range. This is the hardest test, because the consumer receives hundreds of new offers every day.
Explore your client's habits
If you have a clear strategy and feel good about your target customers, try putting yourself in their place. Buy something where they buy. Are they inspired by celebrities? Great athletes and sports fans? Do they prefer designer things? Where do they spend their vacations?
Choose hotels or prefer camping trips? If they are teenagers or young people, then which blogs do they choose and watch, in which communities are they? Who are they following on social networks? What events and concerts attend?
All of these things affect your customers and their preferences, and they end up buying only what they are used to. Nowadays, you should know what they are doing, what they are fond of, and not just what they wear. Start involving your audience in the product creation process and they will want to come back to you. Find a way to interact and engage your audience in the design process. There are many tools that will allow you to use the information and opinion of your final client to determine style direction even before your collection is created. Start posting on Instagram, use Pinterest and Facebook ads as a budget solution to promote and maintain customer loyalty.
Create your legend, your story
What is your product talking about? The best brands have a clear vision of the promotion campaign. They focus on the details that create a unique experience in using the product, tell stories about the brand and focus on its differences.
Without a story about yourself, you have nothing to say to your customers. When you come up with an ornament, color, heel, material, toe shape or shoe height are all part of your story. You create a collection that represents new trends, but always tells your Story.
Consistency is important in building a personalization system for your brand and for enhancing its voice.
Chanel is one of the best examples of a holistic brand. They know how to update the classic style (keeping the black sock on the Chanel shoes) in new materials without losing existing customers. To attract a younger audience, they follow trends (biker boots, sneakers), but approach it with the classic signature of the brand. So don't be afraid to take a risk in finding an authentic concept for your brand.
Let's say I (that is, my brand) have a voice. How do I get people to listen to me? I need to understand what I am really talking about when I talk to my end consumers. Of course, stores will be more willing to accept your product if the end consumer is already familiar with it. This will show buyers that you have your audience of followers and people who want to buy what you have to offer.
There are so many ways to stay ahead, for any budget. Use digital marketing, PR, social networks, print or place outdoor advertising that will be broadcast on several channels ... The key to success is not in the amount of money spent on the campaign, but in successful marketing interactively with customers, in constant communication with them, but not in a one-sided conversation, but rather a monologue of a brand.
Build your brand image with awareness. Every day, people are exposed to the attack of hundreds, thousands of advertising messages from different brands, which attract them to interaction and attract their attention. Here are some examples of how to make your brand's voice stronger.
Social Networks
Social networks provide you with a great platform to promote your brand. And you should be well aware of who your brand's audience is and attract the attention of the right customers at the right time. Subscribers can be your best friends, but be careful: they are moody and want your constant attention! So far, too many companies do not understand that social networks are a full-fledged work with the need for constant monitoring.
Bloggers
Bloggers have become brand ambassadors, which is not surprising: they perfectly enhance your brand's voice. Bloggers are a very important part of modern fashion culture. But not only your direct consumers are listening to their opinions, but also the companies that are working with them now, their millions of subscribers and those who pay them to promote their products. Good advice: find your bloggers, send them the best of your best products (only in size, please!) - and you may be pleasantly surprised by the results. Bloggers can become a full-fledged new channel for marketing your brand products and a way to promote your product.
Celebrity Promotion
Celebrities are those who are passionately loved or passionately hated. From royal families to Kim Kardashian, Jay Law and Madonna, to children who have become YouTube stars, they are all part of our modern culture. People are obsessed with interest in the stars and carefully monitor what they wear. Many companies pay for celebrities to wear their brands, but many stars will carry your products for free if you send them your shoes or bag and they just like it. Just one photo from a celebrity with your products can fantastically increase your brand awareness.
Public Relations
PR is an excellent tool from ever created and used in the promotion of goods, services and creating a positive image in society. New brands cannot afford enough PR promotion, but they can add this item to their business plan and gradually move in this direction. Remember: you all need a story, but that doesn't mean that PR technologists can come up with it for you. Specialists in the field of PR are needed to promote or strengthen the voice of your brand.
Pop-ups
Popular in America, the Pop up store format helps entrepreneurs to promote their brand and increase sales in a new non-standard way, avoiding the difficulties with rentals, long-term contracts and large deposits. If your city has pop up spaces, be sure to consider getting up there. Today, the market oversaturation with classic retail stores is obvious, a lot of stores are opening, while opening a new store is always a long-term lease, risks and the need to follow the developed concept of shopping centers. The idea of ​​creating spaces in the Pop up format is a great way for a brand to increase its awareness, sales, get a good space for a short time in a beautiful design space, in a high traffic area, while maintaining flexibility in terms of rental and store design concept. This is a great opportunity for new brands to "taste the water," and for big brands it is an experimental way to find new customers in temporary locations.
E-commerce
Nowadays, many businesses are going to Internet trading, taking into account greater savings on the trading process: less overhead costs, taxes, no rents, more variability with the expansion of geography, for customers there is no need to visit stores. It seems that selling and keeping a lower price on the Internet is easier. And entrepreneurs just start creating their shoe brand, write a website on their own (as they understand it, and then it turns out that they made the wrong choice, which entails big problems) and start working. Sounds great, right? But in reality, everything is not so rosy, there are many nuances in the development of electronic commerce. One of the most important is the presence of a development plan, which we have already talked about. He helped many succeed in e-commerce.
There are many reasons for the failure of an online store, but the first on this list is that no one knows about your existence. Therefore, before creating your first pair of shoes, you must understand exactly how your customers will get to your site and set aside a decent budget to set up this, most often, quick and difficult process.
Having a plan is a great opportunity to see prospects and get freedom of action for both experienced and new businesses.
Let's summarize. Your customers clearly know who they are, what they want to wear and what brand they want to be a part of. They are in constant emotional contact with their favorite brands. A fashion brand needs to be flexible - all of the brand's promises and messages need to touch very tightly emotionally with your consumers in order to make good sales. Successful brands always know who their customers want to identify with. Create clear and "catchy" messages, brand slogans and grow with your audience. It's a long road that can be challenging, but it's the foundation that will make your brand voice powerful and loud.
Translation from English and adaptation of the Russian version of the material - Kristina Morozova (Wojciechowska), a certified business coach and coach in the field of fashion retail. (New York, USA).
Deborah has an exceptional talent for guessing new trends, pinpointing every aspect of a client's needs, finding reliable partners in product design, manufacturing, branding and ...