Alexey Chernyshev, Akfa: "A company that does not have competent IT specialists in its staff cannot solve the problem with marking."
The Shoes Report tried to understand how the process of shoe marking, which should become mandatory in Russia from 1 on July 2019 of the year, will take place in practice, and asked basic questions to Alexei Chernyshev, commercial director of the Russian company importer of shoes and accessories Akfa, a participant in the experiment on labeling shoes in Russia .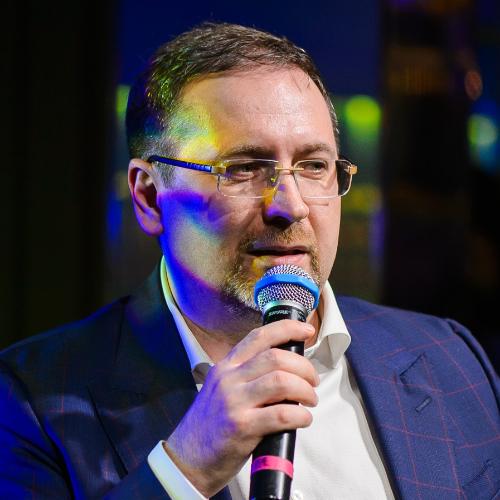 Alexei Chernyshev
-
Commercial Director of AKFA.

Alexey, Akfa, is one of the 12 companies that are members of the design and expert group for shoe labeling. As a logistics company and an importer, you will be forced to label your shoes imported to Russia and label pairs of shoes in warehouses before they cross the border of the Russian Federation. Can you imagine how this will happen in practice?
Yes, we are a major importer of shoes in Russia, and as you know, at the moment, marking codes can only be obtained by importers and manufacturers. The cargo will pass through our hands in Europe, Turkey and China. According to the rules, stamps must be applied to shoes before they are brought into the territory of the Russian Federation, so we will have to participate in the stamping process.
I see two ways how this will happen. The first way, the most correct one, will be chosen by more or less serious players: to print and paste stamps directly in factories. Retail and wholesale companies generate an order for shoes for the season ahead in tabular form. This table indicates the attributes that are required to obtain stamps.
There is such a thing as the attributive composition of jitin (Note Ed: GTIN number is the global number of the item of trade, it provides a solution for the global supply chain to identify any item of trade (for which the price is set, there is an order and an account)). Data such as product type, article number, model, top material, etc. entered in the table when ordering shoes. We, as an importer company, receive stamps, generate a code and form labels with the client, then electronically send these labels to the factory, and it is there that they will be printed and glued to the shoes. Here is the right way.
There is a second way, the wrong one, but, unfortunately, it will also be in demand - when unmarked cargo will be handed over to the warehouses, and it will be necessary to open the boxes and glue the marks on the shoes directly in the warehouses. We are also preparing for this process. But it is clear that it is completely not technological, it is long and expensive. After all, if there is a factory that already puts shoes in boxes, sticks a label on it, why would anyone else need to take the shoes out of the box and label it again ?!

Apparently, is it difficult to achieve that printing plants were installed in all factories?
The factory will not need anything new, the printer that prints the label will also print Data Matrix codes, you don't have to buy anything beyond this. Information is transmitted to the factory in the form of labels in electronic form; it must print and paste these labels.
This is not much more difficult than sticking labels that factories are sticking now. The only difficulty is that now the label is not unique, but it will be unique, that is, it will not be possible to stick a label for 43 shoes on a box with 42 shoes.


Emission recorder
Have you already interacted with factories, are they ready for labeling?
Firstly, they interacted, and secondly, and we have already tried to do this in our warehouses. Whether the factories are ready for labeling depends on the qualifications of their management. There are those who already know everything, are ready for everything and are just waiting, come on. But there are those who do not understand anything, do not know and do not want to know. But, I think that factories that do not adapt labeling technology simply will not be able to sell shoes to Russia, so their need will make them sort it out.

Do you have your own warehouses abroad?
Yes, we have our own warehouses in China and partner warehouses in Europe.

But your colleague told me that some equipment was delivered to you for marking, very bulky, what kind of equipment is it?
This equipment is not for printing, it is the so-called emission recorder. This is a very large computer, it does not print anything. This is a device in order to establish a crypto-protected channel with MDGs. If you look at the structure of the code, then at the end of this code is the so-called crypto tail. All code will be encoded, but in order to encode it, this equipment is necessary.

That is, you will be engaged in coding. Probably, this will require some special knowledge?
Will be required. In general, this is a non-trivial task, in general, all this marking is not a matter of specialization in trade or logistics, it is primarily a task for IT. That is, a company that does not have competent IT-specialists in its staff cannot solve the problem with marking.
I have repeatedly talked with customers keeping records, which is called a ledger, for them this is an absolutely unattainable level of understanding and knowledge of computer technology.

That is, if we are talking about some small shoe production, then for them the labeling process can be a big problem?
I think this will not be a problem for manufacturers. If you were able to build, master the production, then the marking will be able to.

But there are also handicraft industries that produce shoes in some small workshops ...
For such, a Center for Labeling and Labeling is being created, it is designed to take the burden off of small industries and small retail, and will provide them with ready-made labels. It's too early to say how long it will take to figure it all out. Now it is already possible to generate the code, but it can not be transferred to customs - there are no relevant orders or software for this.

Is it possible to estimate the final cost of marking?
The CRPT itself immediately said that it takes 50 cents for the brand. In warehouses, for marking a product, they usually take 5-10 cents. Plus warehouse handling and employee time. Honestly, the final amount is difficult to name, but it will obviously not be $ 1 from the pair, as someone said. Will be cheaper.

Probably the most difficult thing will be for retail, which will need to mark the leftovers, make returns ..?
I don't think so. Still, retail is mainly quite large companies ...

Well, how big? It happens the same 4 store.
If there is an entire 4 store in the network, there will not be a question of labeling at all. She will have to solve the one-time task of marking residues. You will also need to deal with the technology for marking returned shoes after 14 days. But this is a drop in the ocean, there is nothing to discuss. And the primary marking will be applied by either importers or manufacturers. Retail operators will be only participants in the turnover. That is, they will immediately receive branded products.

I talked with ARA, during the conversation I was told that in the code now not all the characteristics of the shoes are taken into account. For example, fur is not taken into account. Do you know anything about this?
There is such a thing as attributive composition - this is what can be introduced into jitin (GTIN). This attributive structure is formed on the basis of directories, for example, a directory on the type of shoe, the color of the shoe. Of course, according to the results of the pilot project, these guides will be adjusted. But this is a technical issue and not so complicated.

And what do you think is the biggest labeling problem? What questions do you have?
The biggest problem will be the qualification of IT employees of all the companies involved in this procedure and endless warehouse errors, primary marking errors. Until business processes are debugged, there will be a lot of problems with re-sorting - when the brand is pasted on the wrong shoes.
There is another problem that everyone calls the problem, although it should generally be moved beyond. The entire labeling system is being created to nullify smuggled and counterfeit products on the market. At the same time, wake up ten small shoe-makers now, they all instantly ask one question - "I have goods in my warehouse without documents, how can I mark them?"
That is, the purpose of labeling is to get away from smuggling and counterfeiting, and the question is how to mark smuggled goods as a problem. Naturally, there should be no answer to this question. If it appears, then there will be no sense in the labeling.

In your opinion, can labeling solve the problem of smuggled and counterfeit goods?
In our country, the severity of the law is often compensated for by the non-binding nature of its implementation, but if the control over the marking is as stated, it will certainly help. If a huge number of loopholes appear for marking a product that supposedly came to the territory of the Russian Federation once upon a time, then the whole system will not work.

Perhaps this question is not entirely for you, but suddenly you know: Many people have a question, why did the Data Matrix code turn out to be better than RFID, the developers of the MDCS system say that using RFID is more expensive, can not clarify the more expensive?
First of all, I think the choice of Data Matrix is ​​made for economic reasons. Still, an RFID tag is a thing that costs from 10 to 100 rubles, but there are also much more expensive options. Secondly, this thing needs to be programmed, that is, it requires special equipment. This thing needs to be read, for which equipment is also needed. All this costs money and often it is completely incommensurable with the cost of shoes. As for the Data Matrix code, it's just a code that prints on the label. The costs of printing it on an industrial scale are zero. RFID tags for fur are special equipment that is inserted into the product's lapel, so it cannot be removed from there. It has completely different functions.

Is GS1 a Data Matrix Code Developer?
GS1 is the only company in the world that stores all marking codes. This is an international organization that deals with standardization of accounting and bar coding of logistics units. She is the registrar and custodian of code information worldwide.

You, as an importer will have to interact with it, or will all labeling issues be addressed through the MDGs?
Of course, jtin (gtin) issues GS1, then it will need to be registered in the central distribution system where it is encrypted. Then a label is formed, which will subsequently go to the factory.
Since October 1 officially, the MDCT has been inviting everyone to participate in the labeling experiment, is there any news in this regard?
While the project is at the start. The technology is not fully developed. Now it is impossible to put a brand on shoes, officially introduce them, register them at customs and officially sell marked shoes by registering the brand in the central distribution system. There is no complete traceability cycle yet. Now you can just get the code and put it on the shoes, the code is not registered at customs yet, the goods cannot be sold by entering the code into the system and cannot be sold through the online cashier, because the online cashier does not have the necessary software. That is, the process has not been worked out to the end.

Will online cash desks require additional software?
Required. The marking process has several steps: 1. Marking (how to apply a code); 2. Import to the territory of the Russian Federation, that is, to transfer data to customs (it is not yet clear whether the importer will transfer the data to the central distribution center, or the customs will do this); 3. The product is sold several times, with each sale in the central distribution system it is recorded from whom to whom and at what price it was sold; 4. At retail, the goods are withdrawn from circulation through the online cash register. That's when this whole chain will work, we can talk about the stages of the experiment, now everything is at the very initial stage - the marking stage.

Aleksey Chernyshev, Akfa: "A company that does not have competent IT specialists on its staff cannot solve the problem of marking ...