Autumn-winter season 2020/21 for fashion retail is special, which we will remember for a long time. Almost all companies were forced to revise their budgets - they cut current spending, cut costs as much as possible. And, of course, one of the first to fall under the knife was the cost of decorating seasonal shop windows for the New Year and, in general, for the autumn-winter season. But you still have to arrange them, your store will not stand with a "bare" showcase, in which boxes of shoes are displayed. Fortunately for many retailers, showcase installation ideas that are relevant this season will not require a lot of investment. Marina Polkovnikova, SR expert in the creation, design, decoration of shop windows and retail spaces, talks about the main trends in the concepts of seasonal shop windows.
Marina Polkovnikova
-
founder and head of VMC Retail agency, expert in visual merchandising and store building; @marinapolkovnikova_official, Vmcreta
Times today are very difficult for fashion retail, nevertheless, there are brands whose management is sure that window dressing with seasonal decorations is vital for stores, since creating an installation in a display space is one of the components of broadcasting the success of a brand and presenting a new collection. For large companies, this is really not that much money and budgets, which is why they designed the autumn showcases. Having studied them, I am sharing with you examples of key directions in the creation of showcase installations that can be traced in global retail.
Ecostyle
Environmental friendliness is one of the main dominant trends, which manifests itself in a discreet, natural color scheme, and in the use of natural materials. In the display space, we can see stands, cabinets, podiums made of natural materials - OSB panels (oriented strand board - sheets consisting of layers of wood shavings), plywood, which are very beautifully and of high quality tinted. Some brands can also afford natural wood.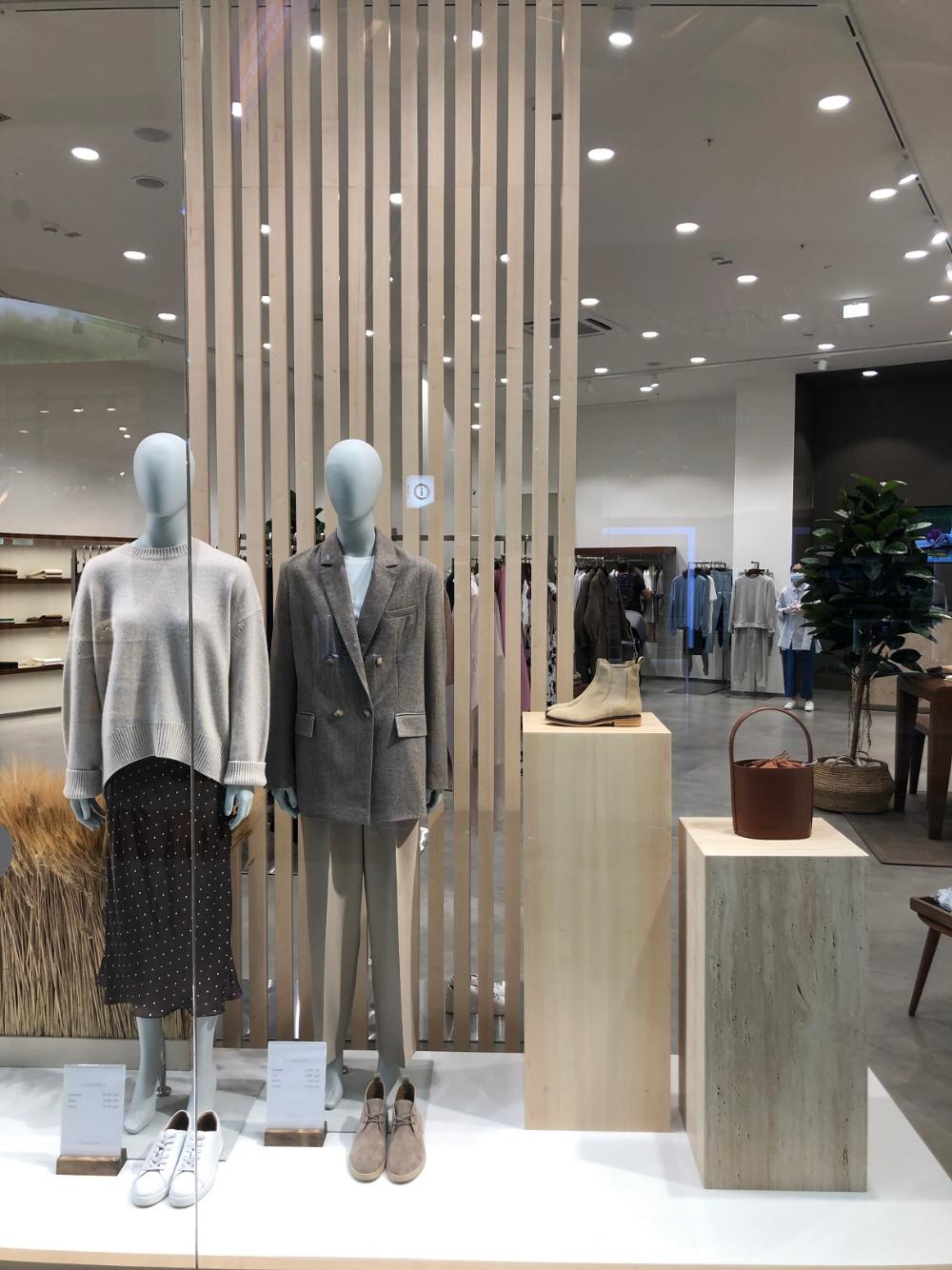 Ancient Greece, Ancient Rome
The reference to history - to the ruins and monuments of the Roman Empire - is an interesting trend in window dressing this fall. For example, the British shoe brand Clarks took as if pieces of ancient Greek or Roman columns, against which their products look very laconic and restrained. It is important here that the brand presents plain shoes in natural shades, without prints. It looks very advantageous against the background of "ancient ruins", and thus, the visual effect of "naturalness" is enhanced - the use of natural materials. As if these are indeed columns of untreated white marble, but in fact it is just foam or other modern material, but very competently processed.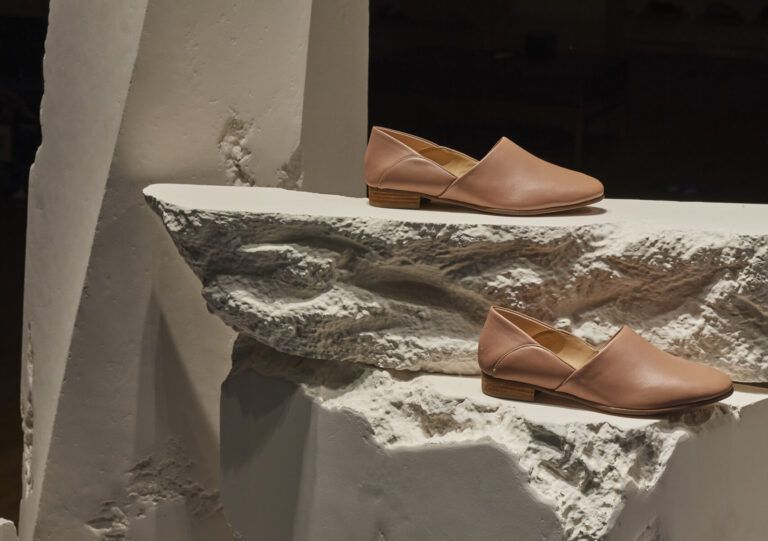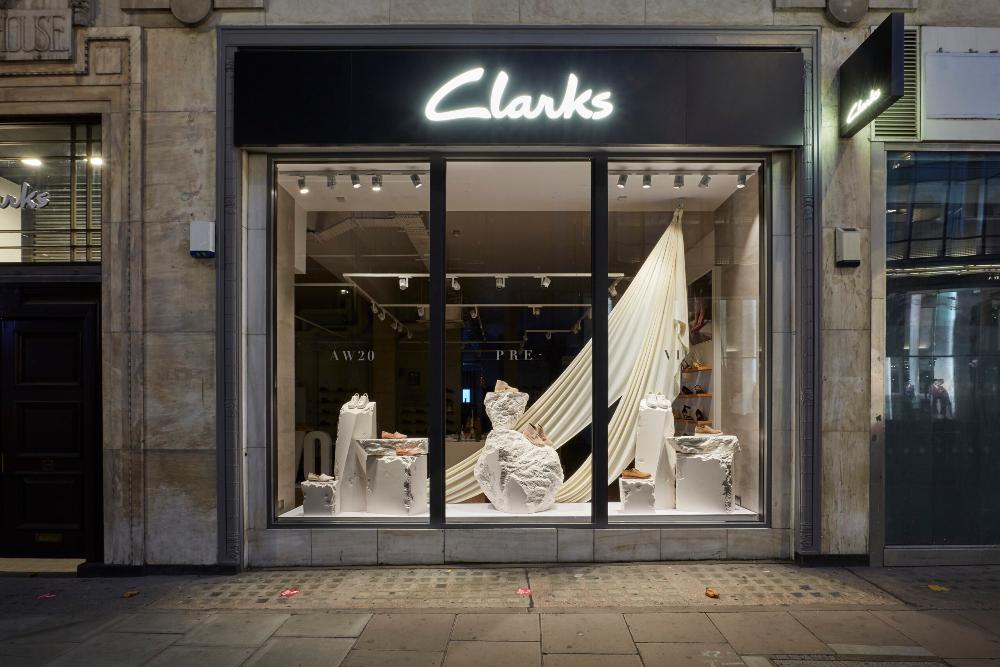 Ethnodirection
Monochrome shoes and clothes in laconic showcases decorated with some kind of wooden totemic figures and forms will look no less interesting. A good example of the use of such a decor is Mango, the brand has been using this concept for the second season in a row - last spring and now.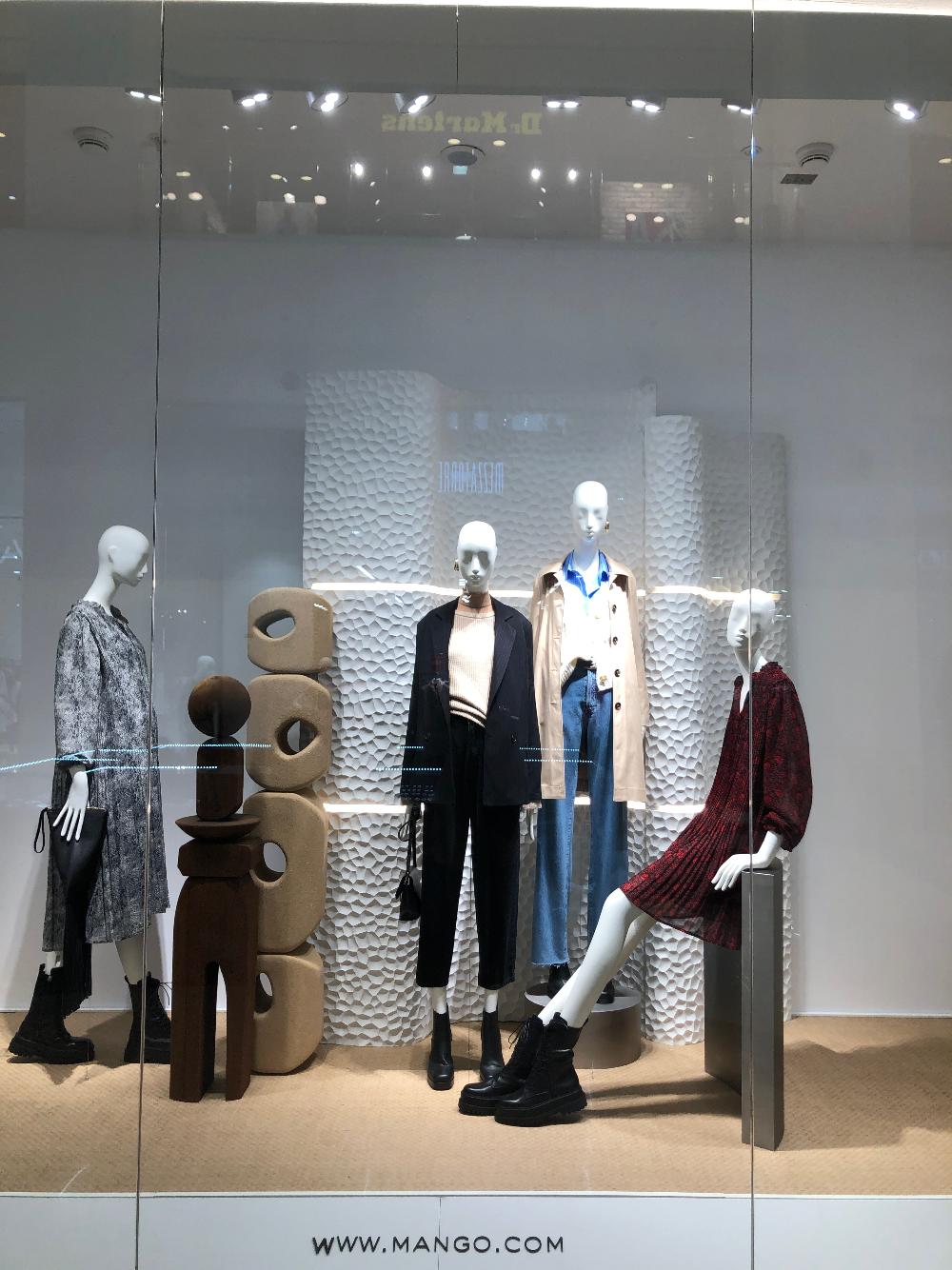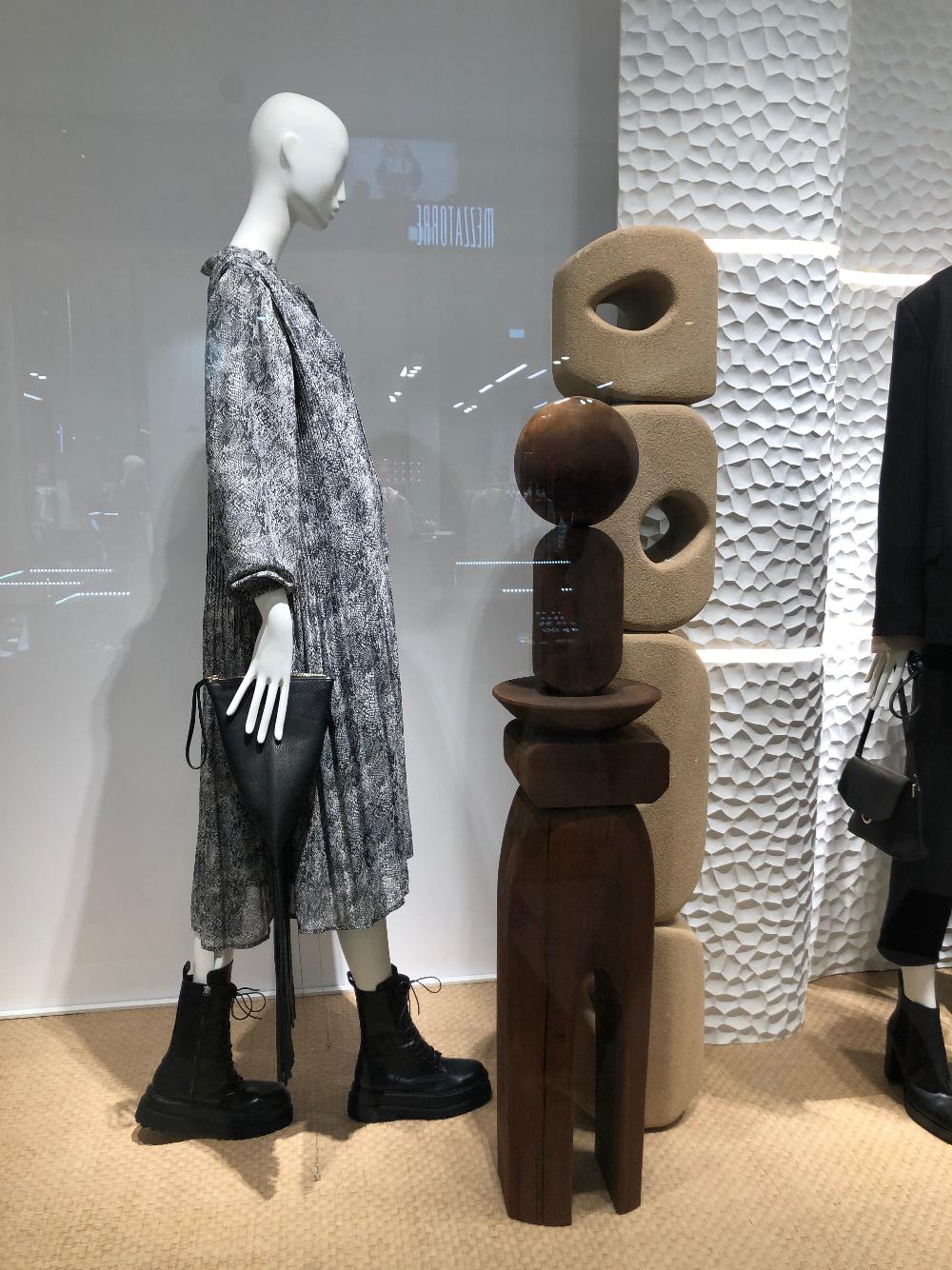 Mirror effect
Reflective, glass, mirror elements and surfaces that reflect the space and thus enlarge and expand the showcase part are a popular technique used in the decor of winter and, especially, New Year's showcases. In this case, the equipment is not visible - invisible equipment is created, on which shoes, bags are displayed, and an unusual visual effect arises - as if the collection is floating in the air.
This is a very active concept of the winter season, you can make all equipment items "invisible", and all your goods will be as if in zero gravity.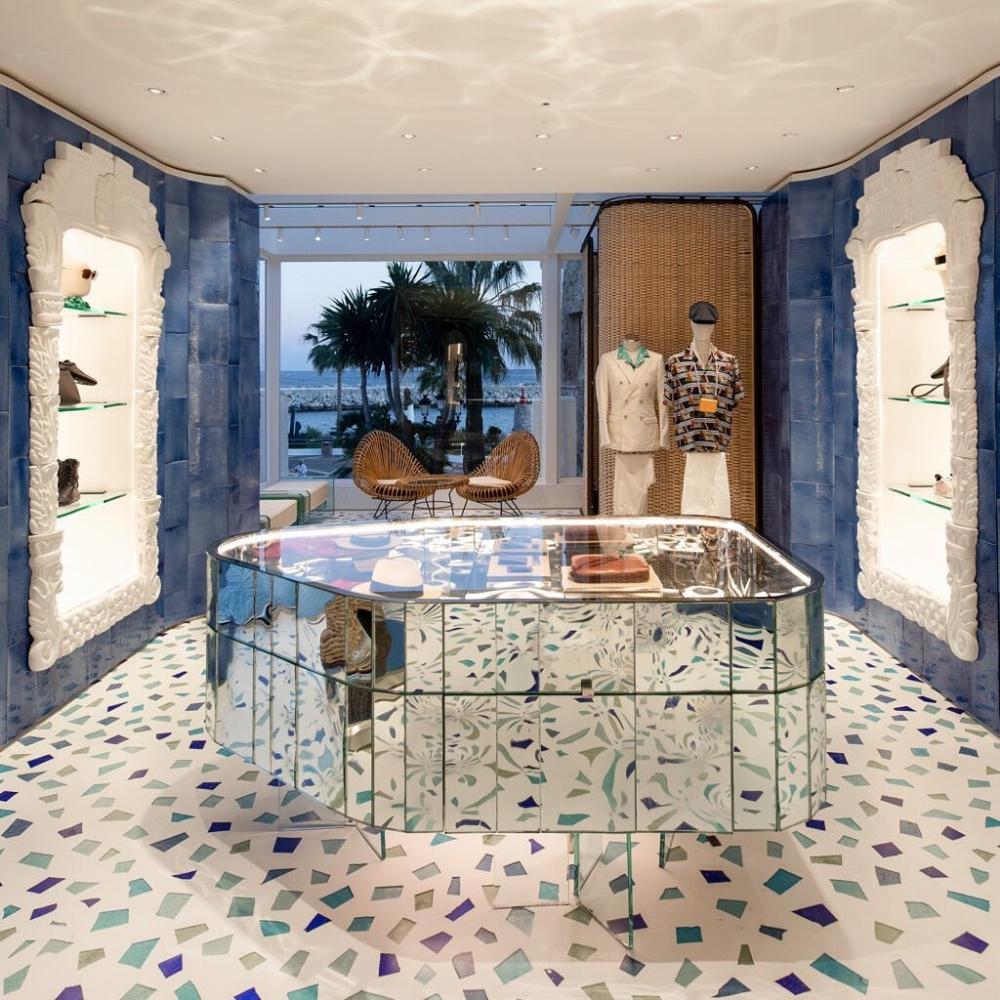 "Recycle" -philosophy
I would especially like to highlight the movement that unites those who advocate cleansing the planet from waste and dumps - the results of overproduction and overconsumption, for the recycling of clothes and shoes and the creation of new collections from the raw materials obtained, for the closed cycle of life of things and secondhand, for the introduction of new technologies that allow reduce water and energy consumption during production. Now at the forefront of this movement are not only sports and footwear brands, but also large department stores and large chains. For example, the famous London department store Selfridges, created more than a century ago to transform shopping into a special kind of leisure, has given up fancy window displays this season. Today's theme of showcase installations is what the future of shopping will be, given the fact that it is important to comply with new environmental requirements and be environmentally friendly, and develop waste and garbage recycling. The British department store said that by 2025 only brands that support and use recycling technologies, produce biodegradable or recyclable goods will be available in its stores.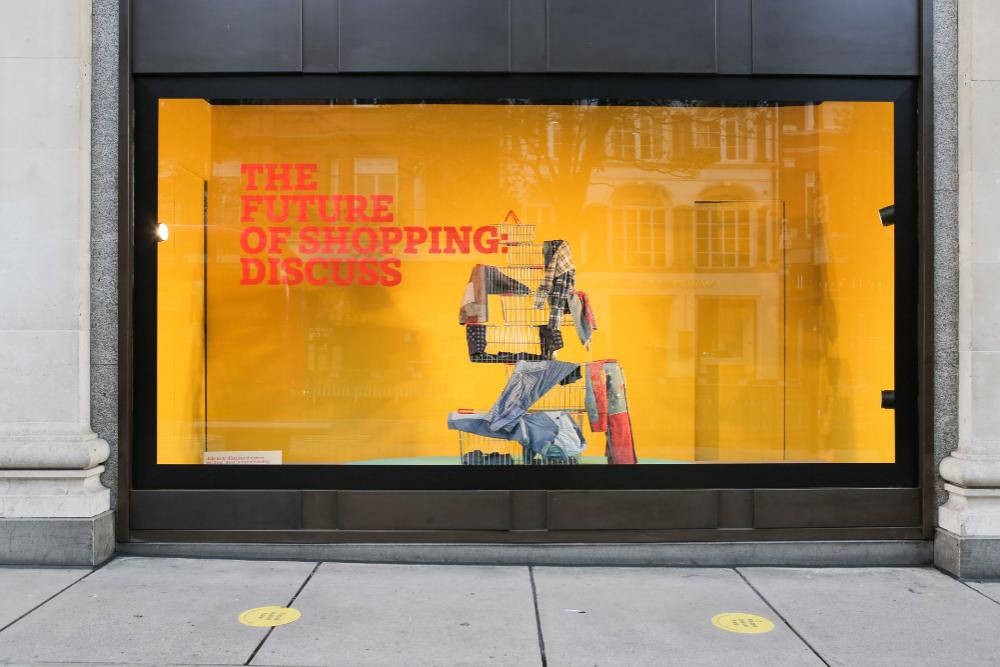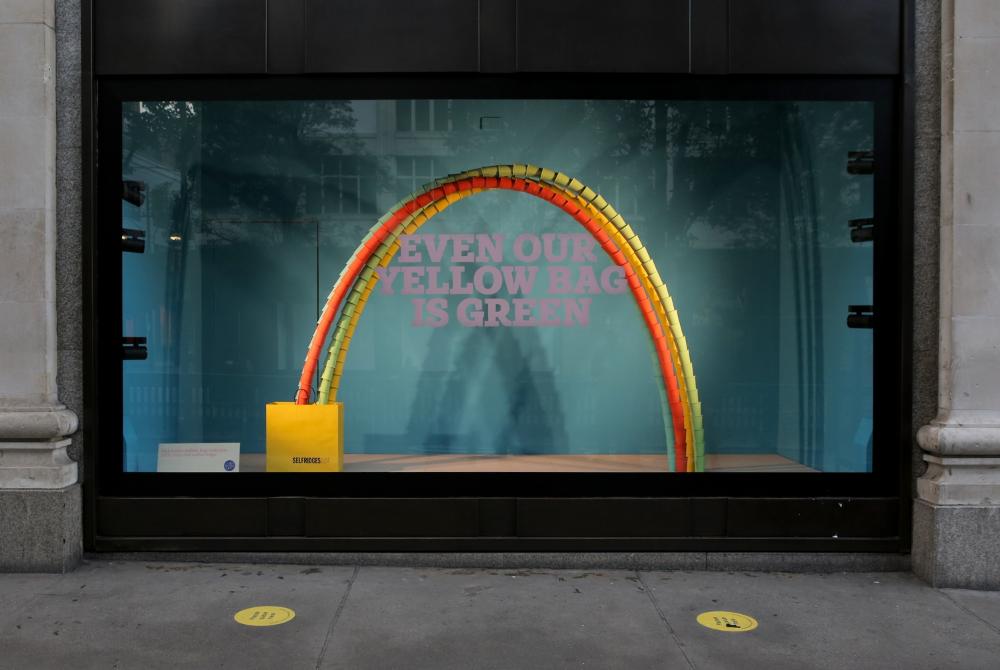 Minimalism
Unsurprisingly, minimalist window displays are still relevant this season; life makes retailers thrifty. Therefore, showcases are popular in which there is nothing at all - only cabinets with shoes and that's it. But here the void should also be carefully thought out, just an empty showcase will look strange, as if the business is in a bad way, but many are really bad, so it is important to correctly fill the showcase space for the showcase to work, this is the face of an offline store.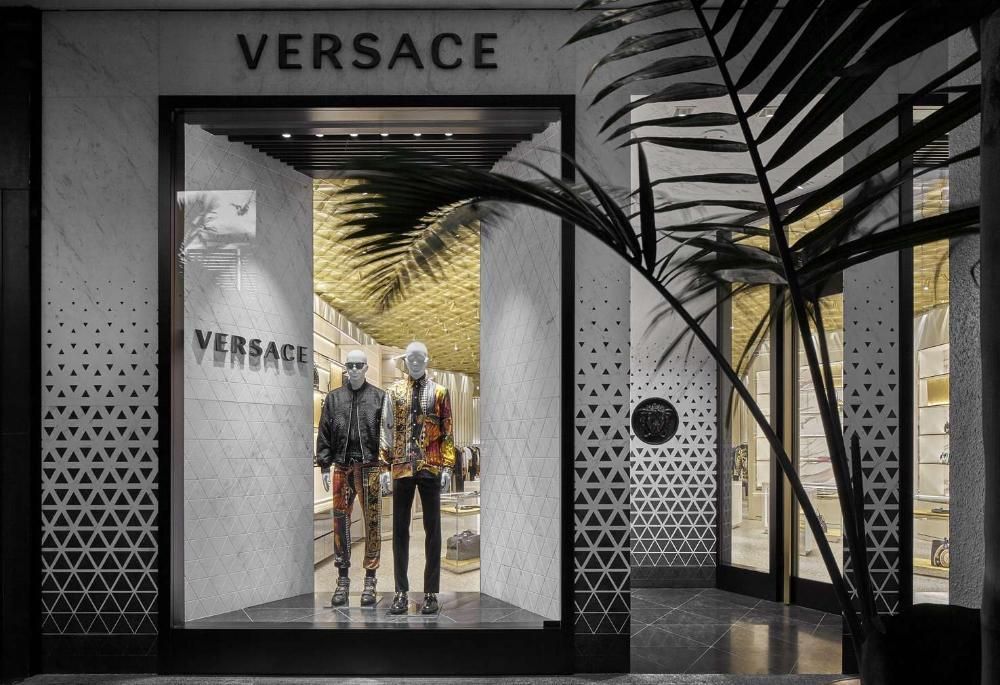 Conceptual basic showcases
Due to the fact that companies do not have extra money, the demand for the development of conceptual showcases has grown - these are projects that have a basic set of elements and equipment that will be used in showcases for several seasons, for three years for sure. Having a good, well-developed basic set, the store will be able to add some seasonal elements to it, make some point accents and present its assortment well. It is important for any store or retail chain to create a set of basic installation elements that will make it possible to fill the display space and scale the idea in the future for any area, for any display case dimensions.
The demand for conceptual basic showcases has really increased over the past two years, especially now they are in great demand and necessary, and here's why: many stores want to have a conceptual showcase, because even if there is no budget for its seasonal design, the showcase will always look full. Conceptual showcases are being developed not only because of the tough conditions
savings, but also so that the store looks decent, status and market fit.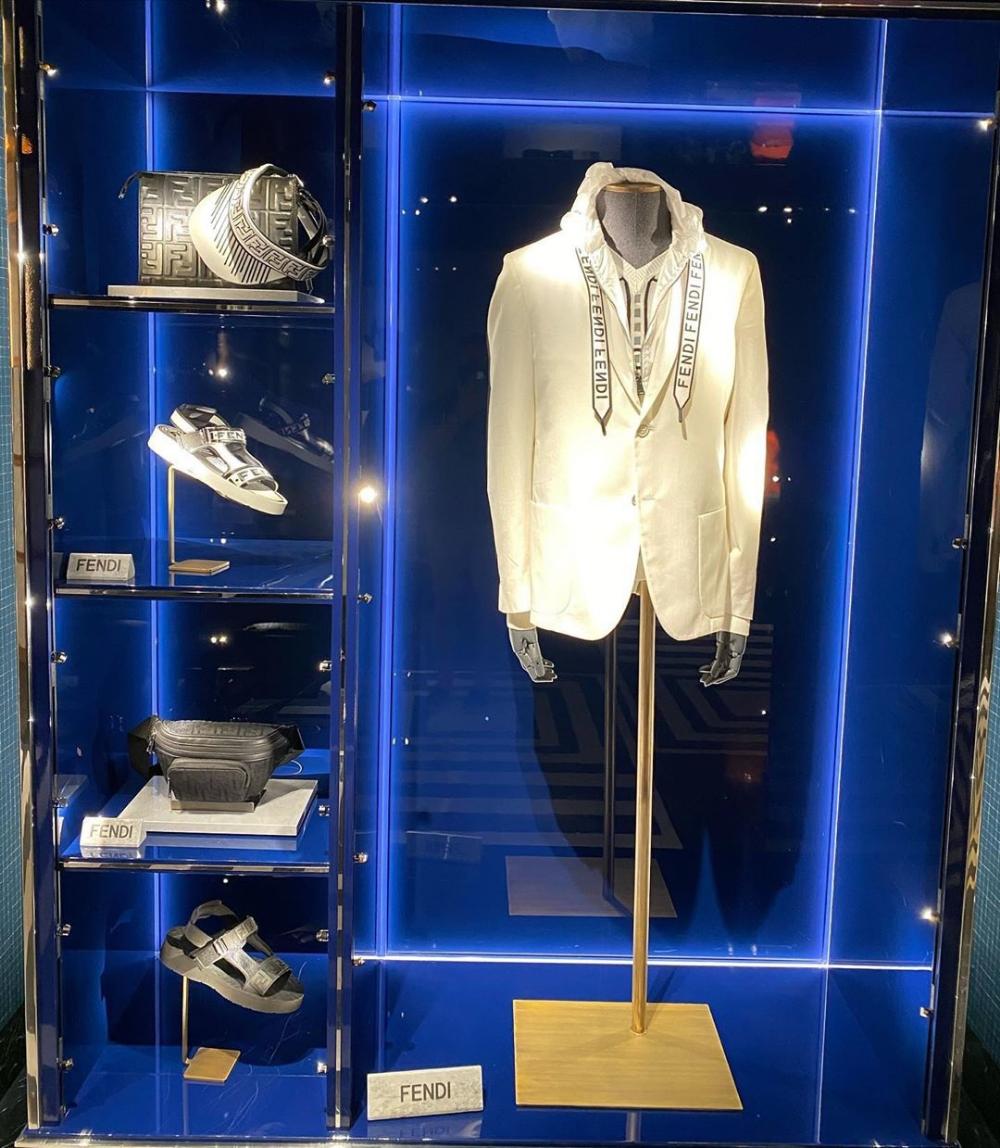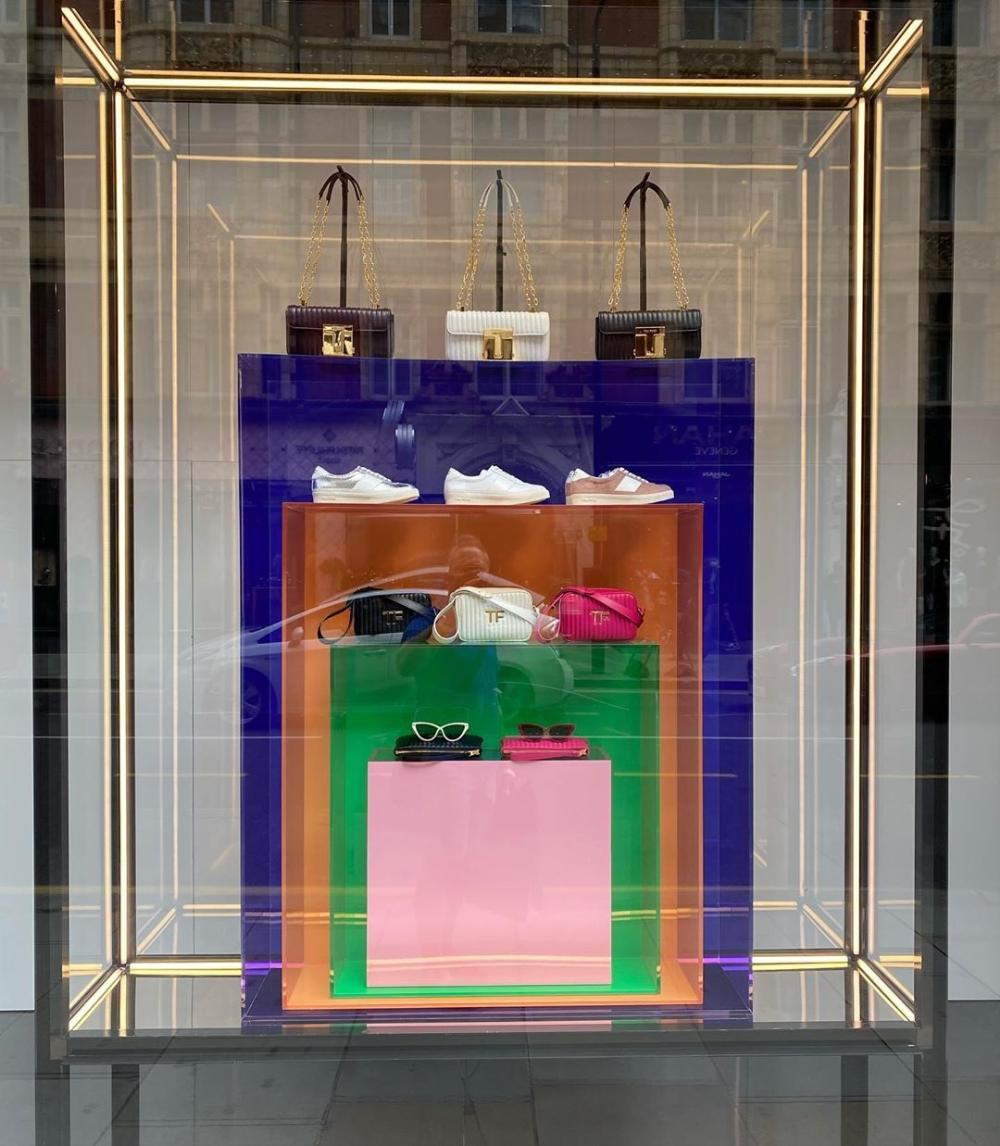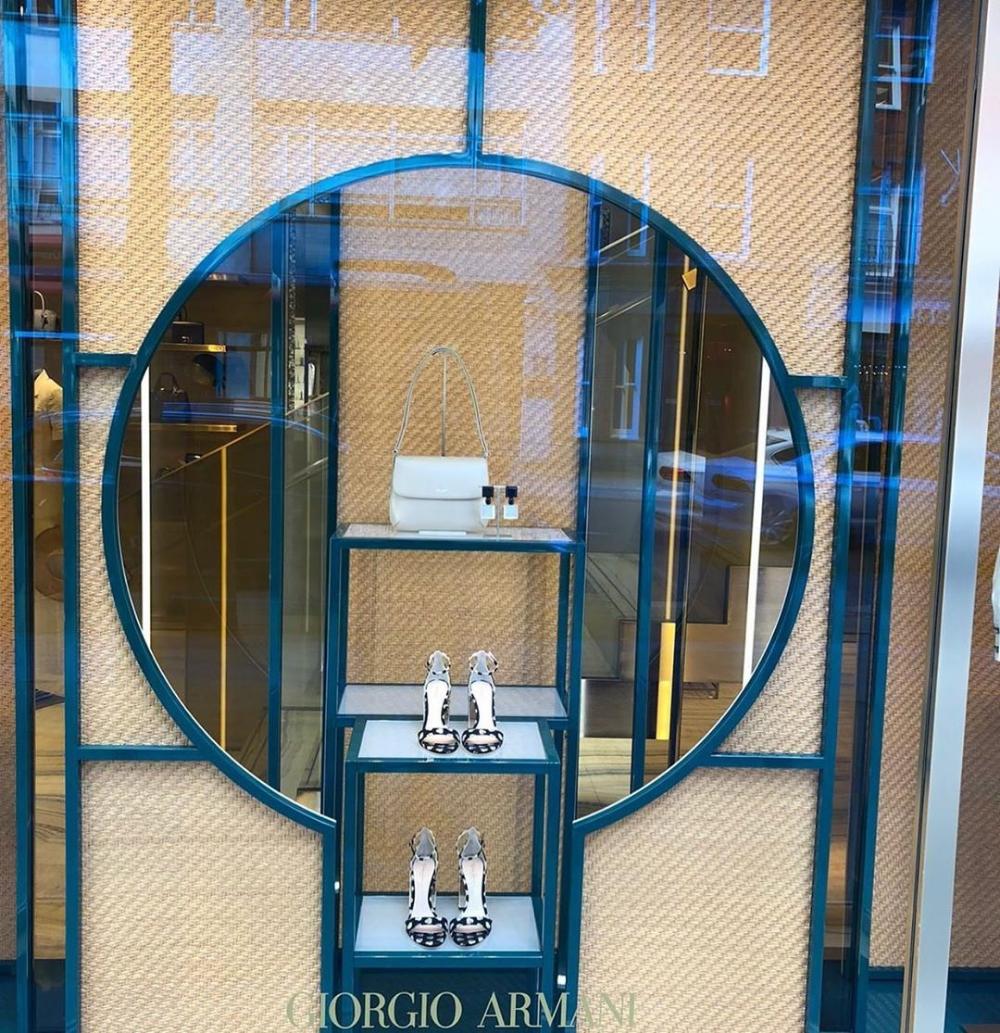 Autumn-winter season 2020/21 for fashion retail is special, which we will remember for a long time. Almost all companies were forced to revise their budgets - they cut current expenses, cut them as much as possible ...