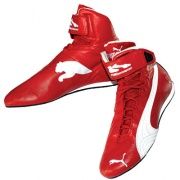 12.11.2013
5086
2013-11-12
Puma's operating profit fell by 20%, in connection with which the German company lowered its annual forecast, and its new CEO warned that the company would not return to growth immediately.

Puma's operating profit before special payments amounted to 80 million euros (107 million dollars) in the third quarter compared to 81,6 million euros expected by analysts surveyed.

"I am convinced that although it will take some time, we will reorganize and return the panther to its former agility," said director of the company Björn Gulden.

Earlier, Puma reported that net profit in 2013 year would be significantly lower than 70 million euros received a year ago, due to the costs of closing the development center in Vietnam and moving part of the staff from London to the company's headquarters in the German town of Herzogenaurai.


Puma's operating profit fell 20%, prompting the German company to cut its annual forecast and its new chief executive warned that the company will not return to growth ...