A square heel and sneakers on a high platform, perforation and a contrasting sole ... who dictates to us what will be fashionable next season? Fashion shows have not started yet, and trend setters already know exactly what shoes millions will wear next fall. Shoes Report talked about how the Fashion Market is organized with Galina Kravchenko, the representative of FashionSnoops, a well-known trend bureau in Russia and the CIS countries.
Expert Shoes Report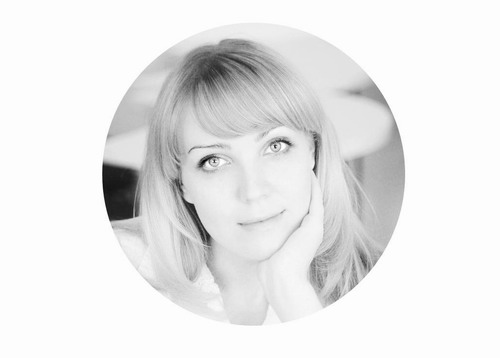 Galina Kravchenko - Development Director of Fashion Consulting Group, representative of the FashionSnoops trend bureau in Russia and the CIS countries. He specializes in the development of commercial collections of clothes and shoes, assortment management in retail chains and wholesale companies. Successful consulting and training projects have been implemented for companies in the clothing and footwear segment, including: Rossita (TM Lisette), Econika, Cavaletto, Vitacci, Nikamed, Zenden, Cablook, Lamoda.ru, Otto Group, Holding Center, Sportmaster, Sela, TM Fast, Vito Ponti, Luisa Cerano, Molito Group, Westland, etc.
Fashion Snoops is an international online trend forecasting service for creating and purchasing collections of an assortment of clothes, shoes and accessories.
Who is at the forefront of fashion?
Trend forecasting agency is a big team. First of all, these are directors who are responsible for individual fashion segments - men's and women's clothing, clothing for children, beauty, etc. Their tasks include generating forecasts and showing the most probable fashion trends. To do this, they analyze information gathered by trend hunters around the world. It is they who analyze the various, as we call it, trend indicators: monitor fashion weeks, social events, monitor street style, be sure to attend youth festivals, unusual parties, new stores, in a word, those places and events where a new trend can arise. Thus, in parallel there is an analysis of the "top" and "bottom", that is, street fashion and everyday manner of dressing on the one hand, and professional events (exhibitions, fashion shows) on the other. But these are far from all links in the chain. For example, the FASHIONSNOOPS trend bureau pays special attention to retail in its analysis. There are headliner stores that implement trends very quickly and, in fact, are the first to test them: on the first "trial" series they check whether this or that trend should be developed in the assortment of the upcoming season. The bureau identifies and highlights these "test" collections that talk about planned fashion models before the start of the season.
How do modern trend agencies work?
Forecasting daily work is not just about creating a creative vision for the future. This is a work similar to building an analytical model using quantitative and qualitative analysis of visual information: images, images, etc. Such a well-established technique allows us to accurately predict the future.
We monitor the social aspects of fashion trends, as well as indicators of trend manifestation in the fashion segment, such as shows, exhibitions of fabrics and finished products, trend setter shops, and so on. Then we analyze the information received and form a forecast. Our capabilities allow us not only to catch emerging trends, but to compose a complete picture, based on the results of the past season, sales results and expectations. All this gives us reason to predict.
The final product that reaches our customers is ready-made recommendations that are published on the agency's portal (www.fashionsnoops.com). Our clients receive from us round-the-clock access to trend forecasts, as well as to reports from all over the fashion world, including retail, international exhibitions, fashion weeks and street style. In reports, all information has already been collected and systematized. It is the main result of forecasting trends for a specific season. We attach to them a huge number of photos from shows, exhibitions, from retail stores that confirm this trend. This enables our client - buyer, designer or category manager - to decide which trends to optimally implement in his company. The purpose of our forecasts is to give the client consulting recommendations on how to make the collection more selling. For us, fashion is not an object of art, but, first of all, a tool to increase sales.
Where do trend hunters get inspiration?
Today it is primarily a street. The way people dress on the streets of the world. For example, Japan is very interesting for European and American trend hunters, where you can see the unconventional style of wearing and combining things. This country has been inspiring for many years, for example, brands such as Nike and Adidas.
How has the trend-hunter profession historically been formed?
Since every designer or retailer faced the challenge of competing with international brands, the services of trend forecasting agencies have become even more popular. And with the development of such agencies, the trend-hunter profession began to develop.
What is the trending cycle - how long will we find out what will be fashionable next season?
Long term forecast done two or a half years before the sales season. It is based on popular culture: music, youth subcultures, literature, films, interior design and other elements. As a rule, the "beacons" of the future trend are noticeable in everything, including advertising, the color of lipstick and the design of perfume bottles. Already today, for example, on these grounds it can be assumed that 2016 will be in fashion in the fall. If you learn to look at the world through the eyes of a buyer today, you will learn to understand what he will be ready to buy tomorrow.
A year or a half before the sales season is done industrial forecast. It is based on trends revealed during fashion weeks and exhibitions of finished products and observations of famous personalities, in particular, stylists and other fashionable characters from the category of opinion leaders. An important role is also played by the assortment of shops and fashion-setting companies.
Six months to a year before the start of the season, confirmatory forecast. It is based on the collections of fast fashion and street fashion companies, as well as with the participation of current fashion weeks and exhibitions. It is at this time that you can confidently choose the most commercial, selling trends.
Do agencies analyze the outgoing season? Does the current demand influence the formation of trends for the next season?
As I already said, FASHIONSNOOPS agency is sure to monitor the retail. Each season, more than 100 retail brands around the world are analyzed. We clearly see different segments. If certain models appear in different trend setter stores that sell the hottest, freshest trend, then the probability of this trend penetrating the mass market is higher.
Does it happen that forecasts are not realized or are not in demand from buyers?
In most cases, forecasts are confirmed. If not, then we will investigate what actually happened. It helps us learn and become better. I must say that most mistakes are made when trends are selected for an irrelevant target audience. To eliminate errors, you need to clearly understand your customer and the specifics of trend adaptation for him.
The closer to the season you can make a purchase, the higher the likelihood of getting into the current trend and reducing risks for the purchase of groups of assortment FAD and FASHION.
In order to harmoniously use fashion trends in the collection, you need to understand:
- in which market niche does your store work (early, middle, late market);
- what will be the proportion of the assortment groups (BASA, FASHION, FAD), according to fashion;
- What are the most relevant and least risky trends for your audience.
Can you give examples when a shoe trend "didn't take root", or, on the contrary, quickly became popular among buyers?
For shoes, the appearance of hybrid models was significant. This is a mix of ankle boots with sandals, when they opened the fingers of the molded form to the ankles. At first, this model seemed strange, but now it is very popular. And this trend is developing: now the heel is additionally opening. Or, for example, over the knee boots, which returned two years ago, and again occupy a strong position in the assortment of stores. You can still talk about the popular trend of repeating sports designs in shoes: classic-style sneakers made in noble basic monochrome colors: beige, white, gray. Moreover, the most current models are made on a flat sole with an intermediate layer of EVA. It is also interesting that the wedge and sneaker models that entered the trend two years ago have already become a mandatory position for brands with different age orientations.
How is the introduction of a trend in the collection?
On the one hand, the trend reflects new ideas that are being announced from high podiums; on the other hand, it turns innovation into a commercial assortment of mass brands. Skillful trending is key to the success of fast-growing networks. To choose the "right" trend, a company needs a clear understanding of its market position and the ability to adapt the trend to its own tasks. Therefore, each fashion company considers the trend in the key to being accepted by the buyer.
What is the peculiarity of the formation of trends in shoes? What are the nuances here? Shoe fashion also responds quickly to changes in trends, consumer demand, as well as "clothing"?
Shoe trends should consider compatibility with clothing. In the same way as we buy shoes for clothes, and in our wardrobe the same pair of shoes is worn with different sets, the shoe trend must also be combined with several clothes. At the same time, the color scheme and patterns for shoes always differ from those recommended for clothing.
Is there a clear distinction between seasonal trends or is it possible to "break in" a trend in the summer collection and if it was in demand, bring it into the autumn?
Any trend now primarily depends on the preferences of the buyer. This is true even for premium and designer brands. Only a small percentage of consumers want and can completely renew their wardrobe every season. More often we don't change, but add things to the wardrobe, buying individual trending things. Thus, we combine models of different seasons. Therefore, premium brands work for their customers, combining and smoothly changing collections from season to season, and ideas for innovations from high catwalks are often found in street fashion. The task of being an attractive, understandable and accepted buyer faces fashion brands of any level.
In the structure of the assortment of mass brands, the largest share is always constituted by basic things. This is the core of the brand - models that a person can use for several seasons in his wardrobe. Moreover, the basic assortment can also change, and is also subject to trends. But, as a rule, these are long trends. For example, a dark blue color, which has occupied a niche in the basic tonality for belt clothing and suits, and further applies to knitwear and blouses. This is the so-called third base color, which replaced the practical black and brown. In part, this trend is due to the fact that blue is one of the most popular colors on the Internet and, for example, in modern logos - on sites, in social networks, and in logos of technology companies that produce gadgets. And the buyer, every day in contact with the "blue", subconsciously "grows together" with this color.
What do you think is important in shoes in shaping a trend - material or design?
In shoes, the block always comes first, and, therefore, the design of the model is primary.
Are there any rules and canons for choosing shoes for a wardrobe now?
Now the main secret of fashion is breaking the rules. A combination of different styles in one look. That is, if you want to be fashionable, learn to break the rules.
It is believed that trends reach Russia very late. Is it so?
I can not agree with this. In Russia, as well as around the world, there are various categories of buyers. Those who quickly perceive and buy a trend, and those who do it not so fast or, for example, do not do it at all. And all over the world, there are more people who "calibrate" the trend than representatives of a more progressive group. Consequently, shoes all over the world are sold more understandable, familiar, as we sometimes say "classic" than innovative.
Comfort and fashion - compatible concepts?
Yes of course. Ballet shoes, wedge sneakers, square heels, orthopedic sandals, etc. - fashionable and comfortable.
How will shoe fashion develop in the coming years? What are your forecasts?
Just in the next issue we will give an overview of the trends for women's shoes 2015 / 2016
A square heel and sneakers on a high platform, perforation and a contrasting sole ... who dictates to us what will be fashionable next season? Fashion shows have not started yet, and trend setters are already for sure ...