From June 21 to July 2, Russia and neighboring countries will host online b2b meetings of the largest Brazilian manufacturers and Russian buyers. The events are initiated by Brazilian Footwear, a government program aimed at increasing the export of Brazilian footwear brands. SR asked Ruísa Korndorfer Scheffel, Analyst for Trade Promotion at the Brazilian Footwear Association Abicalçados, to talk about the event and what the organizers and participants are facing.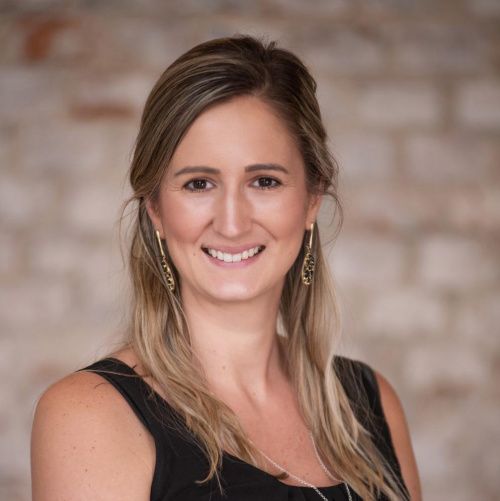 Ruiza Korndorfer Scheffel
- Analyst, Trade Facilitation Department, Abicalçados
Ms. Ruiza, tell us about the online b2b meetings of Brazilian manufacturers and Russian buyers?
The event is hosted by Brazilian Footwear. The program was developed by Abicalçados, the Brazilian Footwear Association, and Apex-Brasil, the Brazilian Export Promotion and Investment Promotion Agency. The main purpose of the online meetings is to promote Brazilian shoe brands and factories among buyers from Russia and the CIS countries, strengthen relations between the two countries and open up new business opportunities.
Which companies and brands will be participating in the online events? Which of them is already on the Russian market, and who is just planning to come out?
A total of 33 Brazilian brands will take part in the meetings, presenting their spring-summer 2022 collections. Prices, materials, styles, technologies vary from one company to another, but we are delighted to be able to represent the whole diversity of the Brazilian footwear industry at this event. We have a wide selection of footwear - from specialized / professional footwear lines to high fashion models. At the meetings, we will present brands of women's, men's and children's shoes. Last but not least, we have both brands that are just starting their promotion on the Russian market during this mission, as well as traditional Brazilian players that have been working in your market for many years.
Why should Russian companies working with Brazilian factories or interested in expanding their brand portfolio take part in this online event? How do you do it?
This event will be an excellent opportunity for Russian b2b buyers to get acquainted with new brands / suppliers for their business, learn more about all the competitive advantages of the Brazilian footwear industry and footwear production in Brazil. In addition, this event is intended to restore relationships that could have been affected by the pandemic in 2020-2021.
To apply for participation and get more information about all participating brands, as well as register for meetings, visit the event website - www.brazil-onlineb2b.com.
Brazilian manufacturers have previously chosen the showroom format for business meetings with Russian companies. Why is this form of work preferred?
The main objective of our trade missions (online or, for example, in a showroom format) is to introduce new brands to Russian buyers and open up additional business opportunities between Brazil and Russia. Therefore, our events with Russian buyers always take place at the very beginning of the season, when buyers can get acquainted with the collections and add them to their product portfolio for the next season. In this format, we work not only in Russia, but also in other markets, for example, in South America, and it turned out to be very positive and effective for both parties - brands and customers. Moreover, we believe that it is important for brands to have a local partner to participate in offline b2b events in Russia. In this case, Brazilian brands can meet with a local partner during a showroom, and this partner is responsible for representing the brand during b2b events in Russia for wholesalers and retailers, thus expanding the brand's presence on the market.
At the moment, due to the COVID situation and travel restrictions between many countries, we are focusing more on digital events / platforms to help Brazilian brands expand their business in other countries.
What are the competitive advantages of Brazilian footwear? What can you offer to the Russian consumer?
In general, Brazilian shoe brands provide excellent quality footwear to Russian consumers, with a focus on comfort technologies and beautiful designs. Each brand plans to promote itself (or is already promoting) in cooperation with local partners in Russia.
How can you characterize the Russian footwear market today? Is it a priority for Brazil?
The Russian market has always been promising for Brazilian footwear companies, especially when it comes to spring / summer collections. In 2019, Brazil exported more than 740 pairs of shoes to Russia, worth over USD 000 million. During the pandemic in 7,4, more than 2020 pairs of shoes were exported to Russia for a total of almost 500 million US dollars.
Is Brazil still one of the world's top shoe manufacturers and exporters?
Yes, Brazil is the fourth largest shoe manufacturer in the world, first outside Asia, with more than 5 shoe companies throughout Brazil. In 600, Brazil produced 2020 million pairs of shoes and exported them to over 763,7 countries. The main business partners are the United States, followed by France and Argentina.

From June 21 to July 2, in Russia and neighboring countries, online b2b meetings of the largest Brazilian manufacturers and Russian buyers will be held. Events are held on the initiative of ...